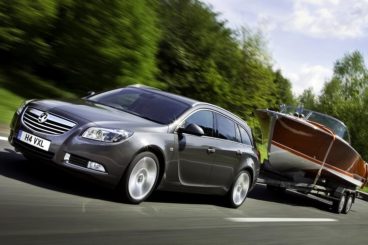 The Vauxhall Insignia Sports Tourer represents the might, the power and the glory of what this Vauxhall team is capable of. Backed up by a grizzly V6 325PS turbocharged engine and 4WD, this "family car" is actually the quickest you can buy in its price range, getting you from rest to 62mph in just 5.9 seconds before maxing out at 170mph. Not bad for an ordinary 5-door hatch.
Are Vauxhall reinventing a stagnant sector, adding a sense of dare, excitement and risk? Or are their attempts misguided? Let's take a closer look to find out.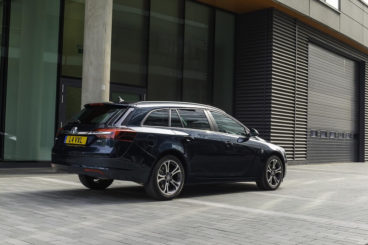 Vauxhall Insignia Sports Tourer Test Drive
The new model uses he same power plant as its predecessor, the aforementioned 2.8-litre V6 petrol that is good for 325PS. The difference this time around – which you may have already noticed – is that this one doesn't max out at 155mph, but can keep on trucking until 170.
Obviously, you're not going to take this Vauxhall hatchback to its limits on the school run, but if you've got a leisure day available, you might want to pen in a trip to Silverstone for kicks.
The car also comes with four-wheel drive again, as well as a neat electronic limited slip differential and an intelligently designed suspension setup that offers more comfort and refinement – something that was definitely needed.
Torque-steer has also been reduced, thanks to a sophisticated HiPerStrut system. What we mean by torque-steer is that jerky sensation the steering wheel emits whenever it's struggling to cope with heavy acceleration and power that is unevenly distributed between your wheels. This Vauxhall Sports Tourer suffered from such jerkiness last time around, but doesn't anymore.
We like the all-or-nothing response from the engine once you get this hatch out on the open road; it feels daring and naughty for a family car, but the ride is overall pleasant, largely thanks to more rigid springs, a lowered suspension and bigger alloys.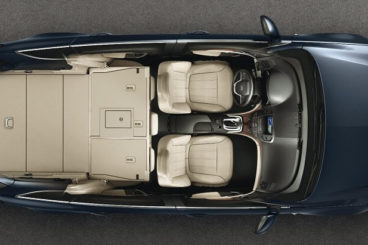 The Interior, Design And Build Of The Vauxhall Insignia Sports Tourer
Vauxhall have updated their entire Insignia line-up recently, and the Sports Tourer benefits from a few revisions of its own. It looks just aggressive as last time around, and it sports the snarl that we have come to associate with VXR Vauxhall's. It's lower than its stablemates an comes with side skits and deep bumpers that make it appear even lower. Vauxhall's design language is just getting better and better.
It also comes with dramatic chrome-coated upright air-intakes that are mirrored at the back by hefty dual exhausts. You get big 19" alloys as standard, but you can upgrade to 20" noses if you wish.
Anyone interested in the Insignia line-up will no doubt be expecting an attractive interior, as this is a common theme across the range. Pleasingly, the Sports Tourer Insignia looks the business inside. Buyers get treated to sports seats, as well as a sports steering wheel that give the cabin a real dynamic, driver-enthusiast feel. There are VXR badges dotted around here and there, such as on the door sills, the steering wheel and instrument panel – indeed, pretty much everywhere you look!
And while performance is this car's focus, room and practicality are still very good.
Vauxhall Insignia Sports Tourer Pricing And Running Costs
Prices for the new car start out from around £30,000, which isn't exactly what you could call cheap. Moreover, you will need to pay an extra £1,300 if you want to snap up the Sports Tourer estate variant.
Still, the price tag makes this Sports Tourer from Vauxhall immeasurably cheaper than a rival Audi A4 or even the BMW 335i M Sport.
In terms of running costs, few buyers will be put off by the – let's face it – unimpressive numbers. This is, after all, a performance car, and as such the only power plant available returns 26.4mpg while emitting 251g/km of CO2. If those numbers are enough to see your putting your fingers over your eyes, you might want to look at a more family and environmentally friendly family car.
Even if you're not into your numbers but just want some meaty performance, it's worth mentioning that this car fares badly when compared to its rivals, such as the Audi S4. It just isn't all that cheap to run.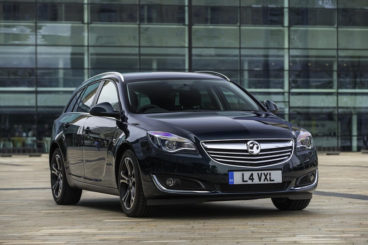 Our Favourite: Vauxhall Insignia Sports Tourer SRi
This car is without a doubt Vauxhall's best ever VXR performance variant. It might even be their magnum opus full stop. It's definitely got desirability by the bucket loads. But is it going to tempt Audi and BMW buyers?
It's a vast question and one which you may have to answer after checking out all three models. For now, though, he Vauxhall Insignia Sports Tourer has a lot to like about it.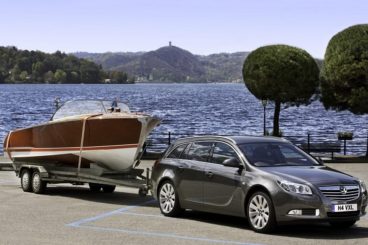 Latest posts by Will Titterington
(see all)