If you're looking for the latest in vehicle news, you've found the right place.
For up-to-date and interesting news items in easy to read pieces, look no further.
Are you an unpaid taxi service?
Some interesting vehicle news from the Skoda camp today.
Here's a pretty novel idea from the manufacturer who brought you the Octavia.
Are you a parent who spends a lot of their time in the car driving your kids from one friend's house to the sport's centre or the swimming pool? Do you spend more time driving the kids around over the summer holidays than you spend doing anything else?
Skoda has worked out that on average, parents in the UK drive between 1,400 and 2,100 miles a year to take their children to extracurricular activities. It's no wonder some parents say that they often feel like an unpaid taxi service!
With that in mind, the manufacturer has created a brand new phone app, Skoda Parent Taxi. The app acts like a real taxi-meter, allowing parents to exchange miles needed for chores such as feeding the dog, tidying their room or doing the washing up.
The app works by tracking the journey by GPS and parents (or guardians/siblings) can set how many miles equate to a single chore. Once the car has reached its destination the app will total the miles and then reveal the chore(s) the children will need to carry out to 'pay' for the journey.
The app is available to download for free.
The car that can park vertically?
Have you ever looked at the road outside your house and wished that your car would fit in the tiny space left for your vehicle?
Estonian start-up Nobe has designed a brand new electric car made of fully-recyclable parts with a 162 mile range, and this car is very special. Costing a little under £30,000 and due to be released to market in 2021, the Nobe 100 is unique for a couple of reasons.
Aware that parking is limited in many locations, this car can be parked vertically on a wall with a special rack…
Would you consider one?
If you're currently looking for a new car, get in touch with one of our vehicle experts and they will guide you through the journey to getting behind the wheel of the perfect vehicle for you.
Have you heard of the Green Goddess?
In 1960 Rolls Royce took an order for a Silver Cloud II and they were asked to paint it 'smoke green' to match a wedding dress. It's the sort of thing you expect to hear about celebrities like the Kardashians and Beyonce today.
Despite being one of only 20 left-hand drive Silver Cloud II vehicles commissioned, today the car would be worth just under £560,000, if it weren't for its colourful and glamorous history.
Hollywood legend Elizabeth Taylor is best known for her multiple marriages (films have even been made about her tempestuous relationship with Richard Burton), but for just over 10 years, she was regularly seen driving in the Silver Cloud II, and in 1962 even had it flown to Rome where she was filming Cleopatra.
At the beginning of August this car, which has had just two previous owners (including Ms Taylor) and only 41,000 miles on the clock (not bad for a vehicle which is over 59 years old), will be going on the auction block in New York (where it was originally delivered).
The Rolls Royce Silver Cloud II, often referred to as the Green Goddess, due to it's unique smoke green paintwork, is expected to sell for around £5.5mil.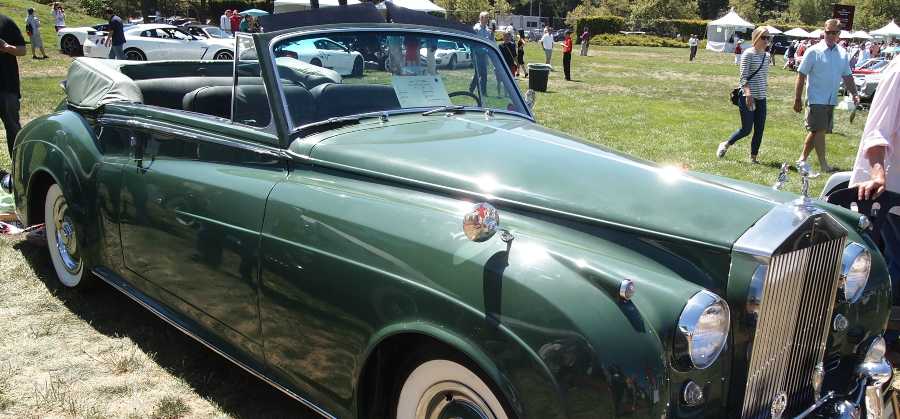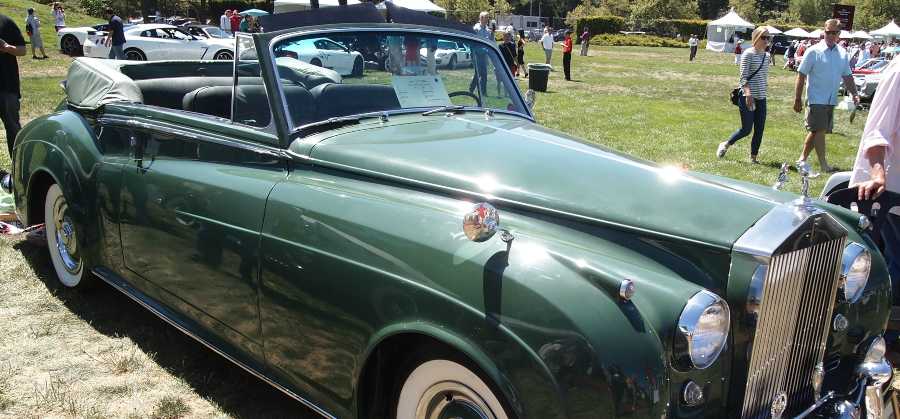 Driving in Europe this summer?
If you're currently in the 'booking stage' of your summer holiday and considering a driving holiday in one of the mainland European countries, then we definitely have some news that is well worth knowing.
Did you know that England and Wales (along with Malta) have the highest drink-drive limits in Europe at 80mg of alcohol per 100ml of blood?
In Scotland this limit has been reduced to 50mg per 100ml, which is in line with France, Germany and Spain, so if you drive around Scotland a lot (or, indeed, live there) then you will be more familiar with the lower limit.
This is not the lowest limit in Europe though; in Poland, Norway and Sweden the limit is lower, at 20mg per 100ml. This is often referred to as a zero-tolerance limit as it essentially eliminates the possiblity of consumption of a single alcoholic drink. This limit has been frequently suggested to the UK government by the road safety Charity, Brake.
If you thought it couldn't get any lower than the zero-tolerance of 20mg per 100ml, then you were wrong! In countries such as the Czech Republic, Hungary and Slovakia the maximum blood alcohol level for anyone behind the wheel is 0mg per 100ml, which means not a single drop of alcohol.
It's also worth noting that if you're driving in France it is law that you must be carrying a valid single-use breathalyser in your vehicle. If you are stopped and found not to be in possession then you face an immediate €11 fine.
Personalised registrations a big hit for DVLA
This week DVLA Personalised Registrations will be hosting another auction. However, this one is going to be special; marking 30 years since they held their first auction for personalised registrations.
The auction they held in May and the Timed Auction held in June were huge hits for the DVLA. In May over 12 thousand individuals registered to bid on the personalised plates they had on offer and the Timed Auction attracted over 9 thousand people bidding on the 2,250 lots they were selling.
In their 30th Anniversary Auction, which is to be held on 17-19 July, there are 2,250 lots available, including plates such as 2019 A, ELV 21S and for all you FRIENDS fans out there AN15 TON.
With prices ranging from £250 to £2,500 there is something for everyone.
New fuel labels on display at petrol stations
If you've had to fill up your car at the petrol station you may well have already noticed that the labels on petrol and diesel pumps has changed.
Instead of immediately knowing that Petrol is what it says on the label, you'll now be seeing E5.
Diesel will now be labelled as B7.
You might also notice that there is a pump with E10 on the label.
So, what's with the changes and what do they mean?
Well, it's quite logical…
E5 (formally Petrol) is E for ethanol, with the 5 referring to how much of the ethanol is synthetic. On the pumps this will appear in a circle on the same green pump handle.
The B7 on the Diesel is split up in the same way with the B standing for Biodiesel and the 7 standing for the percentage of it that is renewable. The B7 will appear in a square on the existing black pump handle.
If you have a classic car then you should definitely avoid E10, however, this is ethanol that contains a higher amount of renewable ethanol.
According to the government, nearly all cars approved for sale in the UK since 2000 should be okay to refill with E10, though at present it's not yet offered.
If your car has a sticker on it which states "No Biodiesel" this does not mean you are unable to use B7, as this is the diesel your car is used to.
Some interesting vehicle news when it comes to car safety and the things that can affect it.
How often have you eaten a takeaway in your car after going to the drive-thru? Or perhaps you sit in your car at lunch to take personal calls or just a bit of time away from your desk?
Whatever you do, chances are, by the end of the week there's a little clutter in the glovebox or in the rear foot well.
Thanks to the unbelievable mess in their car, a motorist from the South West of the UK found themselves involved in a car crash.
Unable to find the handbrake due to the litter in their car the car rolled back, hitting a car behind them.
So, if you ever look at your car and think "this is a bit messy" it might be time to get a black sack and take that rubbish to the bin.
Frantic Friday is almost here
Everyone's heard of Prime Day, but how many have heard of Frantic Friday?
Frantic Friday is that day when millions of motorists hit the roads as they head off on their summer holidays, and it's this Friday (19 July).
It's anticipated that over 5.3million extra cars will be on the road this coming Friday, bringing about more delays on motorways like the M25 and M1.
There are likely to be delays of between 60 and 90 minutes (so now might be the time to prepare a playlist that won't drive you to the point of distraction).
The RAC is recommending that if you want a quieter drive, to head off a day earlier, or consider driving after 8pm on Friday. Of course, this isn't always an option, so preparation is definitely key.

Latest posts by Rachel Richardson
(see all)