If you're looking to find out all the car news in one place then this is the place to be. We put together brief news snippets so you can stay informed, making each item easy to read and short enough that you can look at it whenever you want.
Goodwood Festival of Speed 2019
News about Goodwood's upcoming Festival of Speed, the theme of which is 'Speed Kings – Motorsport's Record Breakers' is now coming thick and fast.
The event, which starts this coming Thursday (4 July), is going to be the location for a few anticipated unveilings, a centenary celebration and a lot of Aston Martins.
Just today (2 July), MINI announced that not only are they going to be showing several vehicles, including:
– MINI 3-Door John Cooper Works
– 5-door Hatch
– MINI Convertible
– MINI Countryman
As well as MINI, their parent company, BMW, have announced they will be attending, and premiering a couple of cars including:
– BMW M8 Competition
– BMW X4 M Competition
There will also be an array of classic BMW cars on show.
Jaguar Land Rover are going to be making an appearance and they are going to be displaying some new and concept vehicles at the Festival, amongst these are:
– Electric Jaguar eTROPHY (a one-off race car that's making its debut at the FOS)
– Jaguar F-TYPE Rally car
– Range Rover Velar SVAutobiography Dynamic
– Jaguar SV XE Project 8 Touring Pack
– Jaguar F-TYPE SVR
– Land Rover Defender prototype
The manufacturer will also be offering prizes to people who take part in their digital version of Top Trumps.
Luxury brand Pagani will be taking a convoy of almost 30 Zonda and Huayra models, transported from London to the event. The founder of the company will also be at Goodwood to meet and greet customers and fans of the brand. This year the hypercar manufacturer is celebrating 20 years.
Thursday afternoon (4 July) if you are there you will be treated to a once in a lifetime parade, Zondas will be taking on the famous Goodwood Hillclimb.
In celebration of 70 years since they first raced on the Goodwood course, Aston Martin will be a central focus of the event, so expect to see a great number of them.
Jaguar Land Rover going electric at Castle Bromwich?
Jaguar Land Rover has scheduled a six-week shutdown of their Castle Bromwich plant to install new tooling that will enable it to make battery cars.
The car maker, Britain's largest, is due to make announcement on Friday 5th July committing hundreds of millions of pounds to prepare the factory for the future…a wave of new battery electric vehicles (BEV) that they hope to make in the UK.
This new development would be a boon to the manufacturer who have announced a £2.5bn burnaround plan and, in January 2019, confirmed that it was cutting 4,500 jobs across their global business, with the majority coming from their UK workforce – which is made up of 40,000 people.
This announcement comes after Aston Martin announced investment and development at their new St Athans, Wales, plant, and news from Ford about 12,000 jobs being cut across Europe.
UPDATE: Friday 5 July 2019
Jaguar Land Rover has, today, made an announcement confirming that a new range of electrified models will be built in the UK.
The company have stated that the first model which will come out of the Castle Bromwich plant (after it's modification) will be the new model all-electric XJ.
Today's announcement safeguards thousands of UK jobs and is the next stage of the JLR electrification strategy, following on from the announcement made in January concerning plans to bring the assembly of the Electric Drive Unit (EDU) to the Midlands.
All this work brings investment and jobs to the area.
CEO of JLR, Prof. Dr. Ralf Speth said "Convenience and affordablility are the two key enablers to drive the uptake of electric vehicles to the levels that we need… […] Affordablility will only be achieved if we make batteries here in the UK…"
McLaren releases a ride-on version of their stunning 720S
Have you had a chance to see the beautiful McLaren 720s? We were lucky enough to get a look at it at the London Motor Show (if you haven't seen our highlight video yet, you can find that here).
The £208,000 price tag is a little high for most, but there is a way that you can own one, though it's not roadworthy and unless you're a small child, you probably won't be able to do much more than admire the engineering skill that went into the design and build.
If you're already thinking about Christmas and struggling to come up with the ideal gift for the petrolhead son or daughter then this might be exactly what you're looking for.
The McLaren 720S ride-on, which will be available in 8 authentic McLaren colours, will be released later this year with remote control (autonomous/parental driving mode). It is fully electric and even has a working infotainment system for watching movies or listening to music. The car comes pre-loaded with a selection of children's songs, however, if that's not your (or your child's) jam, then there are SD card and USB ports so you can upload your own.
The exclusive 'Papaya Spark', the vintage McLaren colour will be available only through McLaren retailers.
If you're interested in buying this Ride-on version of what is a stunning car, then it will set you back £315 and will be available from selected global toy stores later in the year.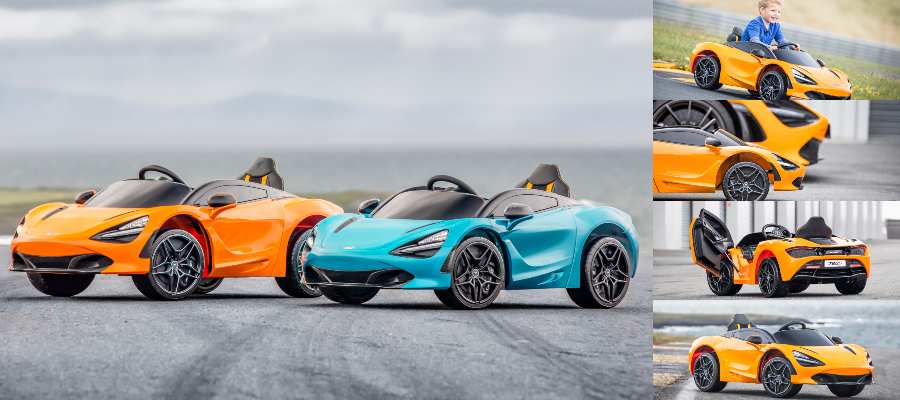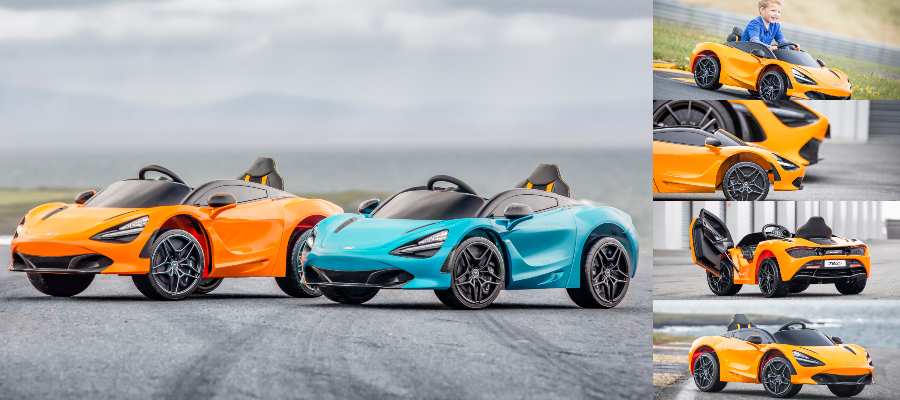 Vauxhall agreement to build new Astra at Ellesmere depends on Brexit
With both Ford and Honda announcing that they are moving a vast majority – if not all – their manufacturing from plants based in the UK it's not been a great news year (so far) for those working in the motor industry.
However, the latest car news from Vauxhall could possibly be seen as positive.
The company, owned by Groupe PSA (who also own Peugeut) has said that they will build the next generation of the popular Astra at the UK-based Ellesmere plant, but the agreement comes with a condition…
The UK must not crash out of the EU without a deal!
If the UK leaves the European Union without negotiating a deal with the remaining 27 states, then the manufacture of these vehicles will be placed in alternative European plants.
Around 10,000 people are employed at the Ellesmere plant, and 241 job losses were previously announced as taking place in 2019 (these job losses were announced in late 2018).
What do you think of this revelation?
Renewing Driving Licence online saves money
Did you know that if you apply for your Driving Licence renewal online you could save yourself some money?
Applications online have increased by around 10% (though it's taken 3 years), however the DVLA still receive record numbers of applications through the post.
Not only would applying online save you the price of posting the letter, but it would also save you £3. It doesn't sound like a lot, but as with everything, these things add up.
The savings for purchasing a provisional licence are even higher. If you apply for your provisional licence by mail then it will cost you £43. However, if you choose to go the online route, like 80% of applicants, you can save yourself £9 (and the postage).
If you are applying online, please ensure that you are going through the official .gov.uk website as there are several online who advertise online driving licence renewals and provisional licence applications but they aren't affiliated with the DVLA.
Audi Q7 – redefines the luxury of the seven-seater
Audi has just released images of their next generation Audi Q7.
This seven-seater is a dynamic vehicle with all the technological features of the Q8.
More cutting edge than its predecessor, it has air suspension, new LED lighting and the design is crisper, cleaner and more innovative.
When the SUV is launched it will be available with a choice of two diesel engines. Petrol and plug-in hybrid will follow.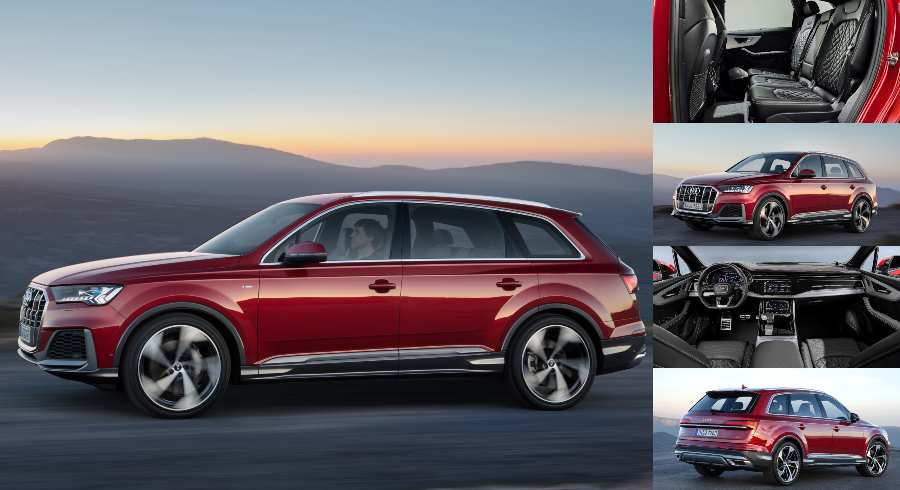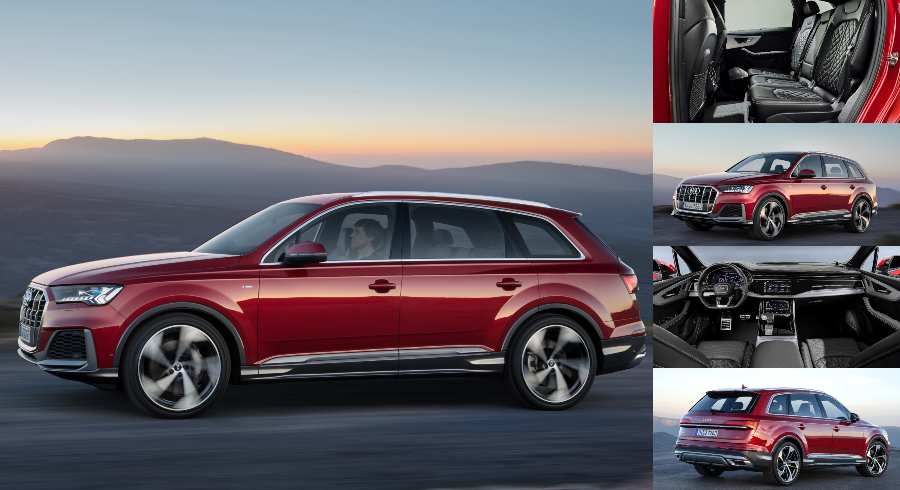 12 months of decline in UK car manufacturing
More car news from the SMMT as they have now released the UK car manufacturing figures for May 2019, and it's not the best of news for the industry.
For the 12th month in a row (a whole year), production has fallen.
In comparison with the same period in 2018, production has dropped by 15.5%, that's a 21,239 unit difference.
In May 2019, manufacturing for overseas was down by 12.6% and for domestic buyers it reduced by 25.9%.
Since the start of 2019, car production in the UK has declined by 21%, that's 557,295 models which have rolled off production lines across the country, a reduction of almost 150,000 compared with the same period in 2018.
Speaking about the issue, Mike Hawes, the CEO of the SMMT said, "12 consecutive months of decline for UK car manufacturing is a serious concern and underlines yet again the importance of security a Brexit deal quickly…"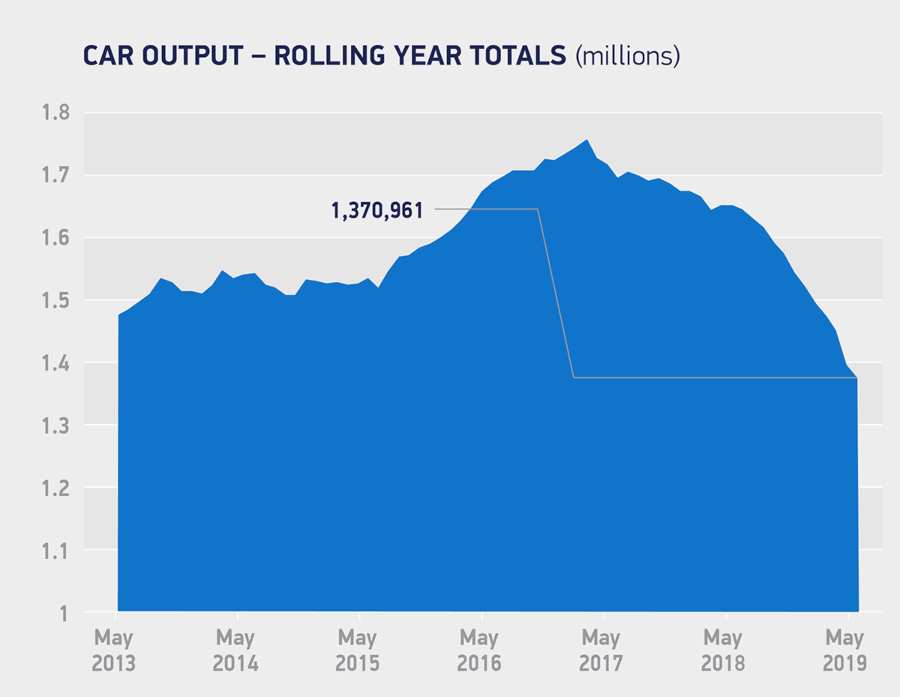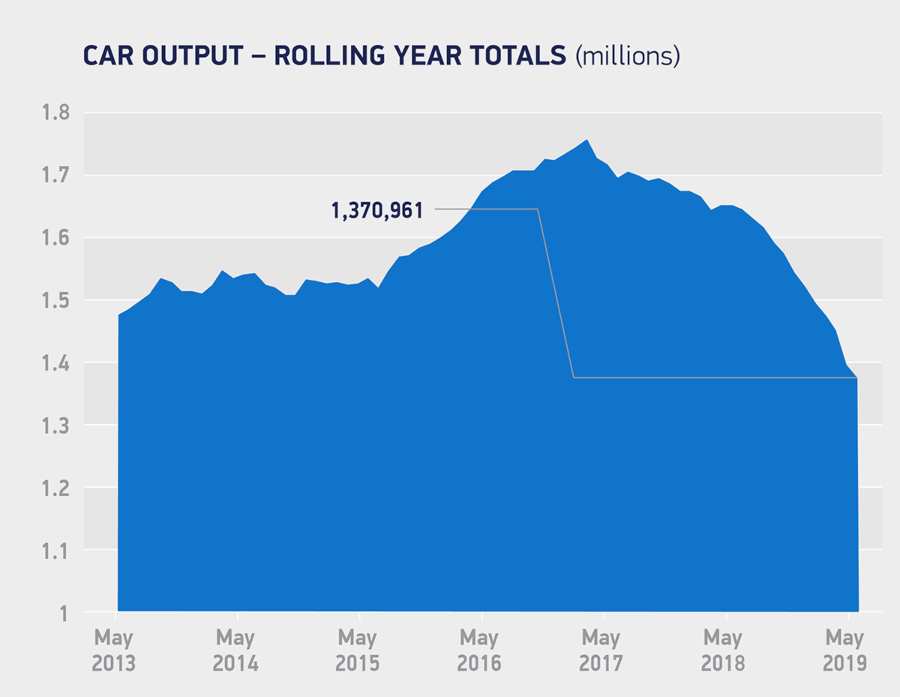 The Skoda Kodiaq vRS, also known as the most powerful SUV that Skoda has ever built, has been called on duty by the UK police force, who will be using the vehicle as a pursuit car.
The Kodiaq vRS can go from 0-62mph in just 7.0 seconds and has a top speed of 136mph. The fact that police officers travel with a lot of bulky and heavy equipment means that a comfortable vehicle is vital. The extra room that the 7-seater offers is an additional bonus.
The conversion from everyday vehicle to pursuit car includes 360-degree visibility thanks to LED lights being built into several areas of the car including front screen, number plate, tailgate and grille. The vehicle will also be fitted with a 100-amp three tone siren, just to let you know they're in pursuit.
Planning is currently underway to add control of the communications system used by the emergency services, as well as the blue lights, via the touchscreen display which is fitted to the dashboard.
What do you think of this idea? Do you feel this pursuit vehicle is better than the Lamborghini Huracan used by Italian forces?
Kia unveils a new urban crossover
Wednesday 26 June 2019
Kia has just unveiled their brand new crossover urban vehicle (CUV), the XCeed. The urban vehicle combines the practicality of an SUV with the great handling of a smaller hatchback. Making it the sporty alternative to the traditional SUV.
The XCeed comes with a suite of advanced safety features as well as improved connectivity and infotainment which make it one of the most high-tech vehicles in its class.
Though it may appear smaller on the outside, much like the TARDIS, it has equal cabin and luggage space to an SUV. The CUV is powered by turbocharged engines, though a Plug-in Hybrid is to follow.
At the launch, the COO for Kia Motors Europe, Emilio Herrara, said "The Kia XCeed addresses the growing desire for cars which offer more emotion and dynamism than an SUV…"
This new vehicle will be available exclusively for the European market in the third quarter of 2019, and will be sold with the standard Kia 100,000-mile/7-year warranty. The UK on-sale date is to be confirmed.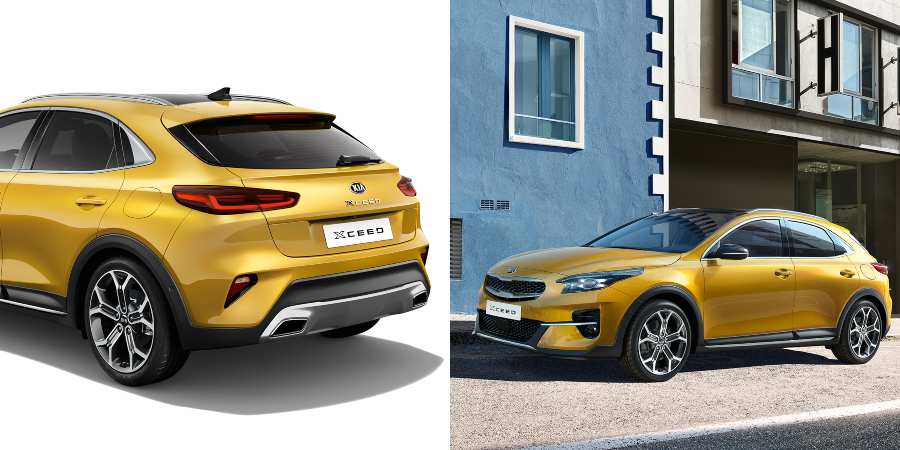 Volvo release armoured cars
Volvo is moving into a new realm with the release of their brand new car.
The Volvo XC90 Armoured has been designed to provide safe and comfortable travel for the occupants, with a serious level of personal protection.
At the moment there is a growing market for armoured cars and there are multiple protection ratings.
Volvo is not new at designing specialist vehicles, having delivered their first police car back in 1929, and built fire engines and other special vehicles.
This new Volvo XC90 Armoured has a VR8 protection rating (this means that it offers a high level of protection, and is the kind of vehicle which would be used to transport high-profile clients who require a safe exterior.
The steel armour on the vehicle is 10mm (or 1cm) thick and the glass thickness varies depending on requirements can be up to 50mm (5cm).
The XC90 is the base on which this armoured vehicle is designed due to the size of the model and the nature of it (being AWD).
Can you see this being the next vehicle rolled out for a royal excursion?
VW looking for ways to prevent carsickness
Interesting car news from VW this week.
Feeling carsick can make a journey incredibly unpleasant for everyone in the car. There are pills, wristbands, magnetic beads for ears and soon there could be something else if research being carried out by Volkswagen is successful.
VW are using sensors and cameras to check a passenger's pulse, skin temperature and changes in skin tone to see how the body reacts while experiencing bouts of travel sickness. The passenger is travelling in a car which is driving behind a semi-autonomous vehicle that will be doing stop/start motions (one of the worst things for those who suffer from carsickness).
The German company are hoping that this research will help them to discover how autonomous vehicles could affect people who suffer with motion sickness.
As well as trying to find out the triggers for nausea when travelling, VW are also looking at other ways to prevent it from happening, which include movable seats, or an  LED lightstrip on the door panel.
Previous studies have shown that these methods have had relative success in helping those who suffer from travel sickness but the VW team feel as though there is still some way to go before they have the best results.
Interesting fact
Did you know that more women than men are susceptible to experiencing travel sickness? Or that more children suffer from the ailment than adults?
Nissan's ProPILOT technology to be added to full Qashqai line-up
Last week was a great one for Nissan plants in the UK as they announced they had just produced their 10,000,000th car in the country.
Now they are announcing further improvements to their popular Qashqai range. The manufacturer has announced that they are going to be launching their advanced ProPILOT drive-assistance technology across the full range. The system is an award-winner and is now available to be installed in all new DCT or CVT petrol and diesel variants.
If you are purchasing or leasing the Qashqai N-Connecta then the ProPILOT system is a £595 option (which is the same price as the system if you are purchasing a Nissan Leaf).
The system comes as standard if you are looking at the Tekna and Tekna+ models
ProPILOT features Intelligent Lane Intervention, Intelligent Cruise Control and Lane Keep Assist.

Latest posts by Rachel Richardson
(see all)