Audi Lease Deals: What are the Best Audi's to Lease?
Check out the top Audi 's to lease...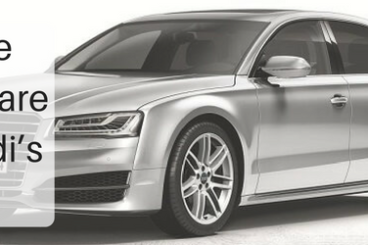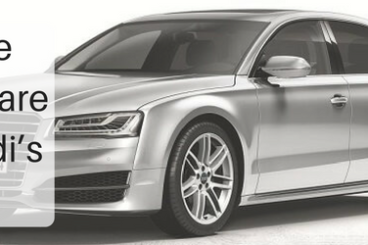 Leasing has become so popular as of late, and there are so many great lease deals out there, that looking for the right lease deal can be overwhelming.
Sometimes there can be a thing as too much choice, and we would hate for you to be put off leasing simply because there is so much information to take in.
Audi's are very popular to lease which often means that there are a number of deals available to you. But what are the best Audi's to lease?
In this article, we look at the best Audi's to lease, and why you should lease an Audi.
There are plenty of reasons why you should lease an Audi, and not that many reasons why you shouldn't. Unless of course you don't want an Audi, but then you wouldn't be here.
Here are some of the reasons leasing an Audi is a good idea;
It is cheaper

This is one of the biggest advantages of leasing an Audi rather than buying it outright or via a Hire Purchase scheme

When you lease a car, you are paying for the depreciation. That is, the amount it loses value by during the lease period. Audi's do not depreciate that quickly, and are therefore much more affordable to lease than they are to buy. They are also more affordable than people think overall.

You could drive a nicer Audi for less money

If you lease an Audi, you could drive a nicer model or a higher specification for less money than if you were to get it on a Hire Purchase.

Maintenance and Road Tax can be included

Road Tax is often included in lease contracts and you can also have the option of a maintenance agreement.

This agreement is an additional fee each month but it means that the cost of servicing is staggered over the monthly payments rather than all in one go.

You get a new car every few years

The best thing about leasing a brand new Audi is that you get to lease an even newer one in a few years time. Leasing your Audi means you can get an upgrade once your contract finishes. Which brings us onto our next point…

You don't have to worry about reselling

At the end of your contract you simply hand the car back with nothing more to pay (subject to mileage and condition restrictions)
So those are some of the reasons why leasing an Audi is a good idea. For more information on whether leasing is a good idea you can read our article here.
What are the best Audi's to lease?
In no particular order, these are the best Audi's to lease. It should be noted that this is our opinion and there are plenty of other Audi models and specifications that are also great to lease, but these are our favourites. Also, these prices are correct as of August 2017 and may be subject to change. Regardless of when you are reading this, we advise that you double check the prices before you make a decision.
Audi A1
The Audi A1 is one of the most popular premium small cars on the market today and has been for a while now. But, it shows no sign of stopping and you can get some great lease deals on the A1.
The A1 had a facelift in 2015 which gave it a much needed update. It looks good, drives well and the interior is exactly what you would expect from an Audi.
A great thing about the A1 being popular is that there are often great deals to be had, because the car is so popular. This means that Audi themselves can lower the price but also lease companies will compete for the lowest prices. You can get an Audi A1 for around the £200 mark most of the time. That said, there will probably be times where you can get it for less.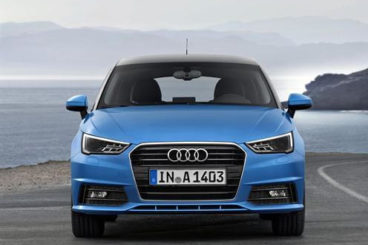 Audi A4 Saloon
Popular with families and businesses alike, you can't go wrong with the Audi A4. It's sleek, sophisticated and drives extremely well. It's also comfortable and looks great both inside and outside.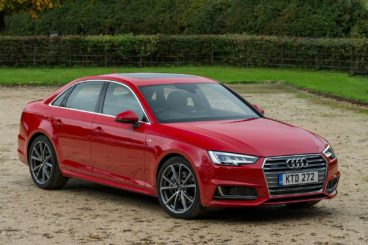 Again, because the A4 is a popular car there are some great lease deals to be had. You can currently get an Audi A4 Saloon for as low as £139.99 a month + VAT which we can agree, is a great deal.
The A4 is the perfect car for smaller families who want something that little bit more luxurious or businesses who want their employees to look the part.
Audi A8
This is more expensive than the other Audi's, but that's because it's one of the most premium Audi's on the market. However, it will cost you considerably less to lease than it would to buy outright or on a Hire Purchase.
Perfect for executives or those who want one of the most premium saloons on the market today, the A8 is Audi's flagship model. It has impressive performance figures and an interior that puts it at the top of its class, it's everything you could want in a premium model.
You can lease it for around £530 a month which is pricier than others, but it's worth the price, and it's a lot less than if you were to buy it outright.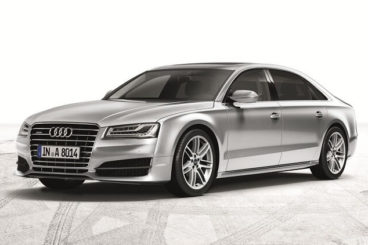 Audi Q2
The Audi Q2 is a recent addition to Audi's line-up and is perfect for larger families or those who want a more premium crossover SUV.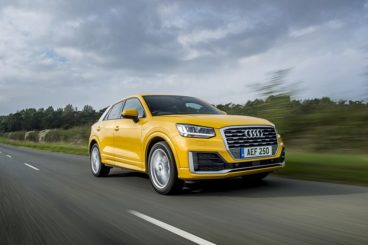 The Q2 is spacious, practical but still maintains the classic Audi style that we know and love. This makes it an appealing option for many families who need a bigger car but don't want to compromise on style.
It also doesn't cost that much to lease either, and you can get lease deals that start from around £300. That said, one of the great things about the Q2 is the amount of personalisation you can add to the car, so this price could differ greatly.
Audi TT Roadster
There has never been a better time to lease an Audi TT Roadster. Lease prices of the sporty convertible have come down hugely as of late and you can bag one for around £339. This is considerably cheaper than it was a few years ago.
The TT is one of the most stylish convertibles on the market, both on the inside and the outside. It looks good, drives well and is perfect for those who want to treat themselves.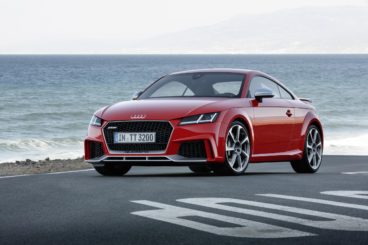 So those are some of the best Audi's to lease at the moment. As we said, prices are subject to change so we urge you to check the prices for yourself before you make a decision. Also, prices for Audi leases have never been lower and there are plenty of Audi's available for you to look at. These are just our top picks. Which one is your favourite?
What affects the price of a lease?
While these prices are great, there is more than just the make and model that affects the price of a lease. And it's important that you know these things before you make a decision as they could take you up and over your budget. These include;
Mileage

This is one of the biggest factors. The higher the mileage the more your lease will be.

How long the contract is for

Sometimes it is cheaper to have a longer contract but this isn't always the case. We would advise that you are flexible with how long your contract will be to ensure that you can get the best deal for you

If you want to add any additional extras

Additions to the specification will naturally increase the price of a lease contract. Sometimes these additions are necessary or will make your driving experience more enjoyable. Others, however, you might be able to live without. For example, including a Sat-Nav when you could buy one for less money (that you can also keep for future cars).

If you want a maintenance agreement

This will be added onto your monthly payments, so you will be paying more monthly. You won't be paying any more than you would if you were to pay for servicing outright, however, it's simply to stagger the cost over the duration of the contract. Servicing can be expensive, so this is a viable option for many.
Read more about servicing costs and maintenance agreements. 
Those are some of the things that can affect the price of your lease. You can read more about what affects lease price, and why, here.
Hopefully this has given you some idea of the best Audi cars to lease, and why you should lease an Audi. Now is a better time than ever to lease an Audi, their prices have come down hugely and we encourage you to take advantage of some of the great deals that are on offer. That said, there are always great deals on Audi cars, of all models. The ones above are our top picks, and ones which we think are some of the best deals on the market today.
These are subject to change and the prices are correct as of August 2017. E&OE

Holly enjoys: Reading, music and spending time with friends.

Within a week of Holly starting work at OSV she became an indispensable part of the marketing team. She's very intuitive and gets on with the whole office effortlessly.

Latest posts by Holly Martin (see all)