What is covered under the manufacturer's warranty?
When you purchase a lease vehicle you will benefit from the cover of a manufacturer's warranty. If you experience problems with the vehicle within your warranty period the repairs would be covered. This article details what having a manufacturer's warranty means and which brands offer the longest warranty period. We'll also cover what is typically covered by a manufacturer's warranty.
What is a manufacturer's warranty?
Every new car is supplied with some kind of warranty from the manufacturer. With a few exceptions, this warranty will cover anything that goes wrong with the car within a specified timescale. It is designed to protect the buyer from the financial burden of repairing any problems with the vehicle.The warranty is often used as a selling point for brands. It is a subtle way of instilling confidence in their buyers that the vehicle is good quality. The perception tends to be, that if a car has a long warranty then the manufacturer must have a lot of confidence in the quality of the car.
How long does a manufacturer's warranty last?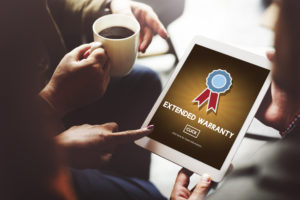 This depends entirely on the manufacturer. So it can vary between brands and sometimes even models. The minimum length you should expect from a manufacturer's warranty is three years or 60,000 miles (whichever comes first). Two major car brands offer unrivalled warranties as standard. These are Hyundai, who offer a five-year warranty with unlimited mileage, and Kia who offer a massive seven-year or 100,000-mile warranty.
Here are some of the key manufacturers and links to their warranty information online.
You can purchase extended warranties from the manufacturer. But, the prices of these vary between manufacturers. You can also purchase an extended warranty from a third party. Be aware though, these are often cheaper but aren't as comprehensive as the manufacturer's warranty.
What is covered by a manufacturer's warranty?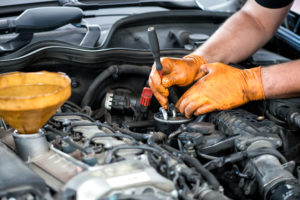 It is probably easier to tell you what isn't covered by a manufacturer's warranty as they offer extensive cover. Typically, a warranty won't cover wear and tear items. These include things like tyres, windscreen wipers, brakes or clutches. In some cases, your warranty will cover replacement of these elements if they have prematurely worn as a result of a fault with the vehicle.
Warranties should cover all mechanical and electrical faults with the vehicle. In addition, the development of rust on a vehicle will be covered for the first three years. Some brands offer extended cover against rust. BMW, for example, have a standard 3-year warranty but 12 years against rust.
Buying a third-party warranty
If you are thinking about purchasing a third-party warranty to extend your cover there are a few things you should know. There are some key differences between a manufacturer's warranty and a third-party warranty. With a third party warranty, you will be liable to pay for any repairs up front and reclaim the cost back. A manufacturer's warranty allows you to take the vehicle to an approved dealership for repair without charge. While not a very important factor, it can be inconvenient if cash flow is limited when a repair is needed.
Third party warranties don't tend to be as comprehensive as manufacturer's warranty. In fact, most will only cover the engine and gearbox.
With a third party warranty, you'll need to obtain a quote for repairs and ask the warranty provider to agree to these before proceeding. This is to confirm the fault and to check the cost falls within the policy limits. A handy tip, make sure you contact the warranty provider before getting quotes to check that the policy covers the problem. Otherwise, you could be liable for covering the cost of diagnostic work. It's also worth noting that many third-party warranty companies have a cap on the cost of labour. This could leave you to pay any shortfall or have to find a cheaper garage.
My advice is to read your warranty documents carefully to ensure they provide enough cover for the expense.
Find comparisons on car warranties
How to make a claim on your warranty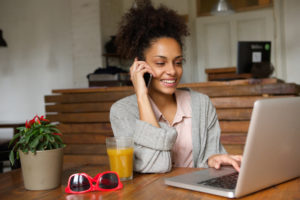 Making a claim on your warranty is easy. If you have a new car with a manufacturer's warranty then it is extremely straightforward and won't cost anything. Many dealerships will also offer you a courtesy car to use while your vehicle is in for repair. All you need to do is notify them of the problem and they will provide you with the nearest approved dealership for repair.
Making a claim on a third party warranty can be troublesome, but it depends on your warranty provider. The typical process involves obtaining quote and assessment of the repairs for the warranty company to approve. Then, you need to obtain approval prior to confirming the works being carried out which can mean a second trip to the garage. If you proceed with the work without prior approval you could end up liable for paying some or all of the fee if your warranty doesn't cover the full works.
Once the warranty provider is happy for you to go ahead with the repairs then they may insist you use an approved garage. If they use an approved garage they will often pay them directly. For other warranties, you may be able to choose the garage but works must be paid for by you and your warranty provider will reimburse you later.
What about if I choose a better part during repair.
If you choose to better the part being fitted to your car during a repair then you may be asked to contribute towards the cost of the part. Always contact the warranty provider before making decisions about bettering the parts used in your repair.
What else do I need to know about warranties?
There are some actions which could invalidate your warranty so be sure to check the paperwork and keep on top of the following:
Missing scheduled car services
Using an unauthorised garage for any repairs
Car modifications
Claims arising from neglect of the vehicle
Any repairs required as a result of using unapproved fuel, lubricants or parts
Now that you have all the information you need on the manufacturer's warranty and how to make a claim, you can choose whether you want to purchase an extended warranty for your lease car.

Latest posts by Rachel Richardson
(see all)