Car Salary Sacrifice: Explained
The two words 'salary' and 'sacrifice' together aren't usually something an employee is eager to hear, however, there is a multitude of benefits that may prick up your ears. Discover the benefits of salary sacrifice, as well as the most frequently asked questions about salary sacrifice for employees.
What is salary sacrifice?
Salary sacrifice is an incentive promoted by employers to either retain or gain new employees. It also allows significant benefits to the employee.
How does it work?
The scheme involves taking a portion of the employee's salary in order for them to gain something in return.
This can vary from many products and services such as healthcare, childcare, gym memberships, and more. The most popular scheme is a salary sacrifice car scheme.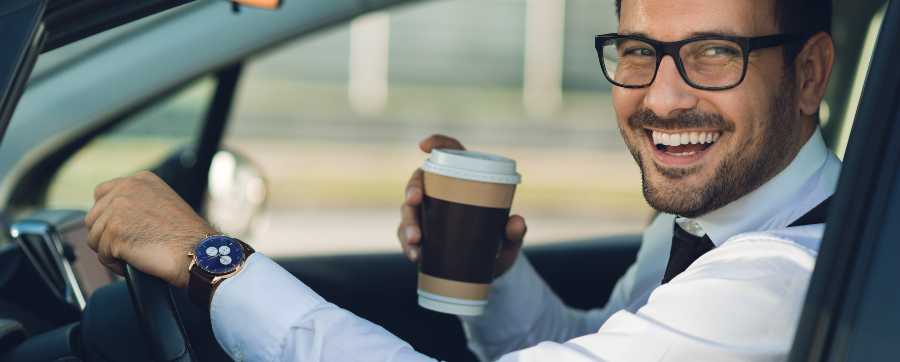 How does salary sacrifice work when leasing a car?
When you lease a car through salary sacrifice, you are essentially getting a car for less!
As mentioned previously, you deduct a small portion of your wage and in return, you get a brand-new car.
This is usually a lease finance scheme, so whilst you can drive it around to and from work, park it at home and use it for personal trips on the weekend – it is the property of the lease company which has an agreement with your employer.
The general rule of thumb is lower emission vehicles ensure a lower Benefit-In-Kind rate, which is the tax you pay on your company car.
So, electric cars are fantastic to opt for because they have no engine and just an electric motor which means they are zero emissions. It's also another reason why they are a popular choice when employees select their car through the scheme.
Let's put this into practice with an example:
Meet John. John wants an electric car. His salary is £36,000 per year or £3,000 per month.
After-tax his take-home pay is £2,350.79 a month (the tax year of 2022).
If he leases an electric car worth £300 a month, without salary sacrifice, he will be left with £2,050.79 a month after tax.
What if he leases an EV through salary sacrifice?
The benefit here is he can pay the £300 (cost of EV) before tax is deducted.
So, you do not pay income tax or national insurance contributions on this £300.
If he leases an electric car worth £300 a month he will be left with £2,150.54 a month after tax.
That is a total saving of £99.75 a month with salary sacrifice! So, you are only paying £200.25 a month for a brand-new car worth £300 per month
I appreciate that if like me, you are not a numbers person, then this is a lot of information to take in.
In short, leasing a vehicle – electric or plug-in hybrid – is hugely beneficial when done through a salary sacrifice scheme. Not only do you pay less tax and national insurance than before, but you get a brand-new vehicle for much cheaper than if you were to do it without the scheme.
Who can salary sacrifice a car?
So, who exactly can salary sacrifice a car? If you are an employee working at a company where the scheme is available, and your wage allows you to partake in the scheme, then you should be able to salary sacrifice a car.
How can you find out if your company offers the scheme?
Speak with your employer and ask. It's as simple as that.
What if your company does not offer the scheme?
If you are an employee, I would suggest getting in touch with your employer and suggesting the benefits it has for the employee and employer.
Benefits include massive tax savings, not only for the employee but also for the company, as they can save on company National Insurance contributions and corporation tax.
What are the benefits of salary sacrifice?
Other than getting a new car of your choice from a selected list of EV (electric) and PHEV (plug-in hybrid) vehicles whilst taking advantage of tax savings, there are also other benefits involved with a salary sacrifice car scheme.
Both the employee and employer benefit, so it's a win-win!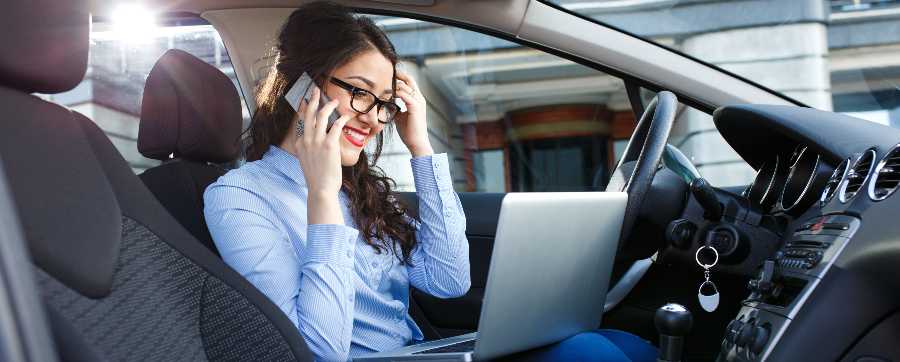 How does the employee benefit?
With an electric car salary sacrifice scheme, a home charger can be included with your lease
A brand-new vehicle which exists within the scheme
Pay less tax and National Insurance (NI)
Access to corporate discounts which means a reduced vehicle cost
The agreement includes servicing, maintenance and road tax
Easy fixed monthly payments with no credit check
How does the employer benefit?
Vehicle fleet discounts available at the corporate rate
Reduction in employer NI
It's an attractive incentive for new and existing employees
Fuels the company's green and sustainable ethos (if fleet cars are electric)
Option for early termination insurance if the employee's contract finishes before the lease agreement ends
Looking to set up a salary sacrifice car scheme for your employees? Get started today.
What should you consider?
Now that we've covered how you can benefit from getting a car through the scheme, what about some of the things you should consider?
Take-home pay will be reduced which could affect how much you can borrow, for example, if you plan to get a mortgage.
You pay less NI which may affect your state pension; however, this will only happen if your reduced salary takes you beneath the threshold to make NI contributions.
Strictly, employees have no right to buy the vehicle and will never own it.
If the employee's driving licence is revoked due to health, they either must continue payments or they can be covered by insurance. It's worth looking into getting this covered.
Although you pay less tax on your salary, you still must pay company car tax on your vehicle. If you are driving a low-emissions car, like an electric or plug-in hybrid, then this will be a much lower tax band compared to that of petrol or diesel.
At present (2022) EV drivers pay a 2% benefit-in-kind rate, which is 2% of the vehicle cost.
If you were to opt for a petrol or diesel car, this could go right up to a 37% benefit-in-kind (BIK) rate.
Let's revisit John from earlier.
He decides to go for the £300 a month electric vehicle salary sacrifice scheme, and let's say the vehicle cost is a total of £30,000. The 2% BIK would be £600 a year, which for John in real terms is £120 BIK per year.
Now, and stay with me here, this £600 isn't the tax he must pay, but instead it is the taxable benefit.
Which tax band you are in, whether that is basic, higher, or additional rate, will depend on how much BIK you pay for the year.
Let's say John is in the basic rate tax band, so that is a 20% tax rate (2022).
John pays 20% of the £600 for the year, which is just £120 BIK for the whole year.
If we take the reduced monthly cost of the car £200.25, plus the BIK rate, John is paying just £210.25 a month for a brand-new electric car with tax.
John is already saving hundreds on his electric car salary sacrifice scheme, and that's without including the cut in fuel costs!
What is the maximum salary sacrifice?
What is the most someone can get through a salary sacrifice? This will depend on your earnings and what an employer is prepared to offer you.
The main priority for an employer is that the scheme will not take the employee's salary below the national minimum wage.
You should also ensure that your take-home pay is sufficient to comfortably afford your other commitments. 
How does minimum wage and salary sacrifice work?
If after the salary deduction, your wage has been taken to below the national minimum wage, then you will not be able to take part in the scheme.
Even if you just about make it, you should always ensure you have a salary that is comfortable enough to live on whilst considering the cost of your own personal lifestyle.
Should you benefit?
Now that you have come to a clear understanding of what is salary sacrifice, and the benefits of it explained when getting a car, you should have a feeling as to whether or not this type of scheme is something you want to take part in. Explore the best electric car salary sacrifice scheme providers.
Who would say no to tax savings, discounted costs of a car, AND a brand-new car – all in one?
Now, remember, getting a car through this scheme is truly beneficial especially when you opt for low-emission cars like electric or hybrid. Not only do you have access to corporate rates which promise massive discounts on the price of the car, but you also get to enjoy a low BIK rate too.
Fed up with looking for your next vehicle?
Need advice from an experienced Vehicle Specialist on what vehicle is right for you?
Book your FREE consultation now