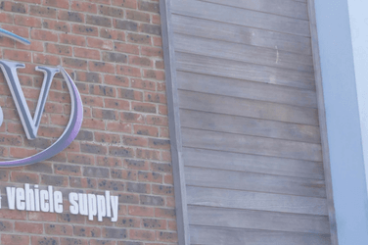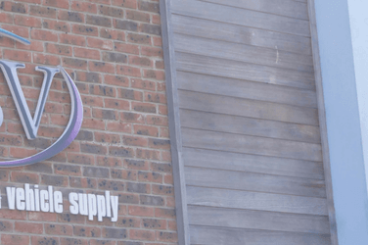 You've probably heard the term 'quality service' used frequently over the years. And, you might be wondering just what's so special about OSV.
We understand that, when looking for a vehicle supplier, there are many important factors to consider.
And we're going to be honest; we aren't right for everyone.
Throughout this article, we aim to be transparent about the advantages of using our services, and what may prevent us from being right for you.
1. Unbiased advice, saving you money
There are many suppliers that have specific targets and arrangements with specific manufacturers or funders. The risk of this is that it is in their interest to promote those particular deals. And, these deals may not be right for your needs.
At OSV, we are completely independent. We deal with all manufacturers and have an extensive supply of cars. We also have a wide range of funders. This allows us to remain completely unbiased and offer the right solution for your needs.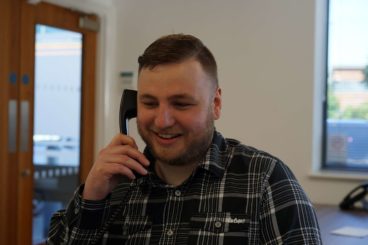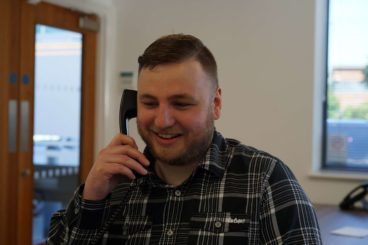 For example, the manufacturers finance house may not always be the best way to go, or they may not provide the best rate. However, we can shop around and get your car funded elsewhere if necessary.
In addition to using the best funder for your needs, we can also offer you comparable cars and other brands which may offer the same spec with more value for money.
2. We save you time and offer bespoke solutions for your individual vehicle requirements
There are some companies that are focused on getting you prices without knowing if they are meeting your requirements.
We will save you time from your car hunting by taking the time to truly understand your needs and doing shopping for you.
With our wide range of brands and funders, we can be one source for all cars. This saves you having to deal with several different people and have the frustration of staff changes and inconsistency.
As qualified automotive experts, we have a true understanding of what questions to ask. It could make the difference between getting an average car and experience and an outstanding car and experience.
Our experts will listen closely to your specific needs and make sure that the cars you are quoted on are genuinely right for you. They will also be able to advise you on what type of finance agreement is best suited to your situation. They will also explain the advantages and disadvantages of each.
Many of our customers have said that we have saved them hours of time and hassle trying to work out these things for themselves. This is because they have been able to trust us time and time again to make recommendations that they would have not known about before.
There are many companies out there that have invested in attractive marketing solutions and good websites but behind the scenes, the resources and service is not quite what it seems.
So we don't expect you to simply take our word from how we describe ourselves. We trust that our accreditations will say a lot about what you can expect from using our services.
We are regulated by the Financial Conduct Authority as an authorised representative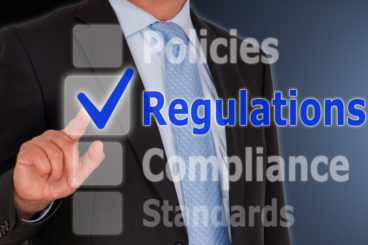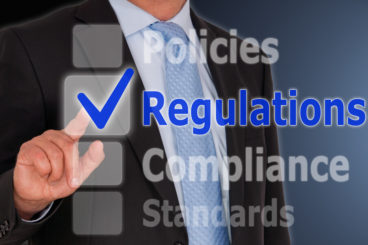 What does it mean when we say we are regulated by the FCA?
In short, it means you will get a better experience.
Essentially, in order to become regulated by the FCA, a company must have adequate resources to ensure fair treatment. They must have strict measures in place to prove that treating customers fairly is the centre of their culture. They must also prove that they are able to keep appropriate records and that there is no financial bonus that would encourage pushy sales. In addition to that, all staff must be qualified to FCA standard. These qualifications are updated frequently and companies are regularly audited by the FCA.
Because we are regulated by the FCA, it means that we meet the above standards and our staff are fully qualified.
A company without suitable resources will not simply be able to meet FCA standards.
So, how does this benefit you? Well…
It means you will receive

transparent information

and the best product for your needs

You will have a

clear and informative order form

. This eliminates the worry of hidden costs.

All calls are recorded

. So in the unlikely event that you did make a complaint, it can be handled fairly and quickly

Our

staff are fully trained and qualified

to get the right finance product for you. The wrong choices can directly impact your pocket. So, we will avoid this for you.
And we're only one accreditation down!
We are also members of the British Vehicle Rental and Leasing Association (BVRLA)
What does this mean for you?
The BVRLA set the standard for the condition of the vehicle when your lease car goes back. So, working with a member of the BVRLA will help you because you will know exactly what is, and isn't, acceptable when you return the vehicle.
In addition to this, if you have any dispute or a complaint that you have not had a satisfactory solution for, they will step in and help.
As the trade body for the industry, they enforce a code of conduct for all members which we adhere to strictly.
We are a Specialised Automotive Finance (SAF) approved Dealer
This means that all of our sales experts are just that, experts. By being Specialist Automotive Finance Approved, you can be sure that you are getting accurate and up to date knowledge on all finance schemes available to you.
Because our sales team are SAF experts, they are required to update their knowledge every 12 months. You should see the SAF logo at the end of emails, and they will also have a certificate to confirm that they are in fact, SAF experts.
For more information on what accreditations you should be looking for you can read our article here.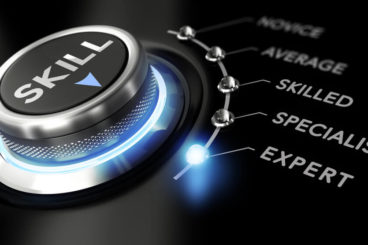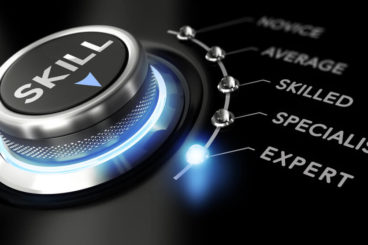 4. You have your own dedicated Account Manager
Trying to find the right car while getting on with your already busy schedule can be stressful. And, having to speak to several people about the same thing can be irritating.
OSV understand this, and therefore we prioritise and invest in our people. So, that's why you get your very own Account Manager. All our Account Managers are experienced, well trained, supportive and friendly.
We're going to be honest; it's not easy to get a job at OSV. We are absolutely committed to recruiting the people that have the attitude to put customers first and will offer a consistently positive buying experience.
It is always refreshing to see the high volume of emails we get from customers each day praising their Account Manager.
In fact, our employees are actually targeted and rewarded for high customer service. Hopefully this in itself shows the priority we place on this.
5. Take the stress out of your paperwork and delivery process with our dedicated customer support team
I don't know about you, but I've had too many experiences where I have had a lot of support with a purchase, but that support disappears when it comes to signing on the dotted line.
How do we avoid this at OSV?
Our dedicated customer support team have years of administration and customer service experience. They will nurture your order through to delivery, help you through your finance agreement and point out any terms and conditions you need to pay close attention to.
For example, if the paperwork is not completed accurately, the funder will ask you to do it all over again. This is very frustrating, so our team will advise you of what to be aware of before you fill it out, to eliminate this risk.
You can download our guide on what paperwork you'll be signing here. 
6. Support after your car has been delivered
With a car being such a critical part of your day to day life, it's important to ensure that you know exactly what to do in the event of a problem.
There are some things that you will need to speak directly to the funder about. However, we are happily on hand to advise and direct you to the quickest solution for any problem you have.
We will also contact you in plenty of time before your lease is up for renewal. This is so you don't miss out on any relevant deals that have longer lead times.
You can get your new car on order before you have to give yours back.
7.
 

A total vehicle solution
Unlike other vehicle suppliers, we are able to fulfil all of your requirements without the need for you to go elsewhere. This includes things such as;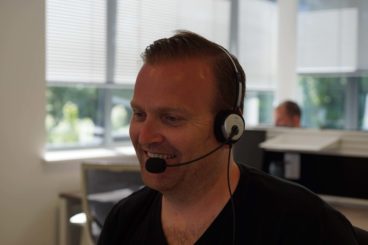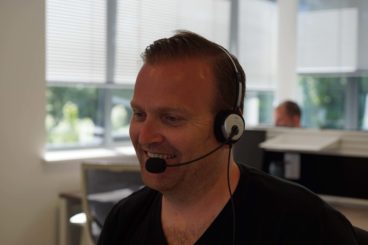 Maintenance agreements and GAP insurance

Warranty

Part exchange

Servicing options if you wish

Free delivery
We also;
Have every finance option available to you

Offer tailored solutions for specific fleet requirements
So, whatever your needs are, we can offer bespoke solutions to make the process easier for you.
Why would OSV not be for you?
We've spoken a lot about why OSV is the company for you. But as I mentioned earlier, we aren't for everyone. And it wouldn't be fair for us not to mention why OSV may not be for you.
OSV might not be right for you if;
You want to do all business through email

The FCA requires us to make sure we are offering suitable suggestions to you. Therefore, we need to communicate over the phone as well as email in order to stay compliant.
You are not based in the UK
You can't supply any proof of identity
You have a poor credit history

We are always willing to help, regardless of credit score and affordability. We have several funders and we do have more chance of helping you if you have a poor credit. However, our service is more limited in this area.
And for that reason, we may not be right for you.
You only want to do business face to face

While we are based in Sussex, we do business across the UK. If you are happy to come to us then we will welcome you to our office. However, typically our business is not face to face and if you are far away then we might not be the best option.
But, we would encourage you to have a chat over the phone with us anyway – you may find it easier than you think!
So, if any of the above apply to you then we may not be right for you.
Hopefully, this has cleared a few things up about OSV and told you what you can expect from us.

Latest posts by Andrew Kirkley
(see all)