Why is diesel more expensive than petrol?
When wholesale costs for diesel and petrol are the same, why is diesel more expensive?

Why is diesel more expensive than petrol?
Did you know that the wholesale price of diesel and unleaded are almost the same? This may be a shock to many people and it's easy to see why. At the pumps, the price of diesel is around 6p per litre more expensive than unleaded. Which is leading consumers to believe that diesel costs more to buy. Research conducted by the RAC tells us that the price of petrol and diesel at wholesale are very similar. So we wanted to know, why is diesel more expensive than petrol in the UK? If the wholesale price is now the same as unleaded, then why hasn't this saving been passed on to consumers? 
We want to know where this extra profit is going? In this article, we investigate the history of diesel and the impact it has on our environment and economy.
Research by UHY Hacker Young in 2014 found that British motorists pay one of the highest rates of tax on diesel in the world.
How many diesel vehicles are there on Britain's roads?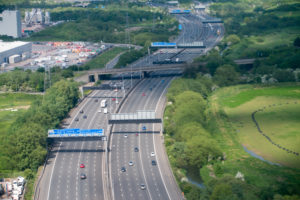 In 2015 there were around 11.9 million diesel vehicles on Britain's roads. This equates to a third of Britain's overall vehicles. The other two-thirds run on petrol engines. Petrol sales equate to approximately 13 billion litres per year. However, the diesel market is twice as large. In the UK 26 billion litres of diesel are being sold each year. Diesel fuel sales are so vast because of large commercial vehicle diesel consumption, making the numbers stacks up. There are 460,000 diesel consuming HGV's and 3.2 million diesel-powered vans on UK roads. So the price difference really adds up for business consumers. That's a lot of extra profit going into the hands of someone. It's certainly not being shared with the consumers in any way.
Why do people choose diesel when it costs more at the pumps?
For years Brits have been encouraged to purchase diesel cars. Based on the knowledge that they are more economical for long distance driving.The assumption was made that they are also more environmentally friendly. Recently, the government have admitted that this is not the case. Confessing that diesel fumes are more damaging to our health and the environment. As such, the days of diesel for the mass consumer market may be numbered. The government are under increasing pressure to reduce air pollution. So there have been talks at the beginning of this year about a diesel scrappage scheme to encourage motorists into more environmentally friendly vehicles.
Read more about why diesel may be discontinued in this article.
How is fuel cost calculated?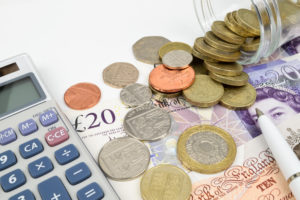 On average, a fuel retailer will make 4p per litre on the fuel they sell. This has skewed somewhat with diesel costs soaring. Now, retailers make around 7.5p per litre on diesel and a margin of 3p per litre on unleaded.  It is rumoured that retailers are bolting costs onto diesel prices in order to keep unleaded prices competitive. The rationale behind this is that regular motorists are more likely to shop around for the cheapest petrol price whereas commercial road users are not. So, weighing the profit on diesel ensures they can remain competitive on unleaded prices.
It would be fairer all round if each fuel was retailed based upon its wholesale price. But when do corporations care about fair? 2014 saw UK motorists benefit from a three-year low of 130p per litre. This was a result of wholesale prices reducing because the GBP was performing well against the USD and forecourts passing on that saving. This is no longer happening.
Fuel Tax
UK drivers are also subject to fuel tax. UK pump prices overall are some of the world's highest because 60p in every pound spent at forecourts is tax. This means that in the UK the cost of filling up an 80-litre diesel engine of a Ford Transit van – known as the staple of small business transport – amounts to £108.74 of which £63.79 is tax.
The equivalent cost of a Ford transit fill-up in other developed countries ranges from £49.43 in the USA (of which  £5.93 is tax), £68.76 in Australia (£16.31 tax), and £86.55 in France (£37.07 tax).
Tax is charged at an equal amount across the fuel types with petrol, diesel and even cleaner Liquefied Petroleum Gas all losing 60p to the pound in tax. So this isn't a contributing factor into why diesel is more expensive than petrol?
Supply and Demand
Because of the influx of people choosing diesel vehicles for everyday motoring, the UK-based refineries have faced a problem with supplying the demand. Sadly the British oil refinery market is simply not geared up to tackle such vast volumes. Because of this, we are forced to import from other markets. Other markets abroad like Russia have higher import rates. This is one contributing factor to the increased price of diesel fuel.
Why is diesel more expensive?
So there are a number of reasons why Britains fuel prices are higher overall, but these haven't yet explained why is diesel more expensive than petrol in the UK? Bizarrely the UK is the only developed Country whereby diesel is the more expensive of the two fuels.The answer isn't pretty.
Holland sees the largest gap with unleaded costing around £1.20 per litre and diesel around 95p per litre. Even in neighbouring Ireland, the price of unleaded is higher than diesel. So why are British motorists being forced to pay more for diesel fuel when seemingly everyone else in the world gets it cheaper?
The Telegraph produced this excellent graphic which shows the gap between petrol and diesel in various Countries around the world.

The answer isn't pretty…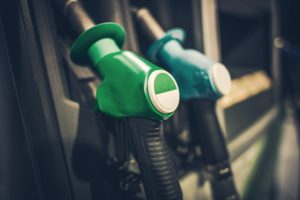 There are more drivers of unleaded vehicles than there are drivers of diesel vehicles. Appealing to the majority is key business mathematics. Not only that, more diesel is sold in the UK than petrol.
This is due to the volume of commercial vehicles in the UK using diesel power. Business motorists are less likely to shop around for better forecourt prices and therefore retailers increase the price to make a bigger profit. Simon Williams, of RAC, said in their report: "The difference between the two is quite often 5p a litre. We as a nation of motorists are far more focused on petrol prices and therefore there is a perceived benefit from a retailer's point of view in keeping petrol prices lower for the country's 20m petrol car owners than it is for the 10.7m diesel car drivers."
As diesel is the primary fuel used by commercial vehicles in the UK the additional cost is a heavy burden upon businesses and small business owners. In a recovering economy, penalising the businesses who provide services and employment to aid in economic recovery seems counterintuitive but it all boils down to profits.
Put simply, diesel is more expensive than petrol because fuel retailers have found a solution to making big additional profits without the risk of losing customers.
*(information correct on the 15th June 2017).

Faye enjoys Music, Dog Walking and Socialising with friends.

Faye is an experienced blogger with a keen eye for finding excellent information about the subjects she writes about. Giving OSV blog readers the most accurate knowledge.

Latest posts by Faye Lindeck (see all)