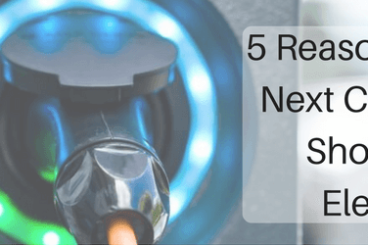 Looking for your first company car? Or maybe you're looking at getting a new one because your contract is up. Have you considered an electric car?
You might have, but you might not. Electric cars divide opinion; people either love them or loathe them. Or, like the idea of them but would never drive one themselves.
Regardless of your view on electric cars, if you need a new company car, then it should definitely be an electric vehicle.
In this article, we are going to give you 5 reasons why we think your next company car should be electric.
One of the biggest gripes, and common misconceptions, with electric cars is that they are expensive to run. When in fact, this isn't the case at all. Some electric cars cost as little as 2p/per mile to charge. These are the smaller cars, we might add, but even the bigger cars cost very little to charge. Way less than having to refuel, anyway. Plus, there are free charging points in public places. While these might not be too common, particularly in smaller towns, we predict that these will become more popular as electric cars become more popular.
They are also cheaper to maintain. Another common misconception about electric cars is that they need a lot of maintenance. Actually, an electric battery isn't as complicated as a combustion engine. Nissan estimate that their full electric Leaf costs only £11 a month to maintain compared to £30 for a Ford Focus. It's hard to argue with those figures.
2. They are a great way to reduce your carbon footprint
Reuse, reduce, recycle? Why not just get an electric car?
You should also do those other things, but one of the best ways to reduce your carbon footprint is to invest in an electric car. Electric cars are zero emissions, which mean they emit no CO2 or any other horrible greenhouse gases that are polluting our environment.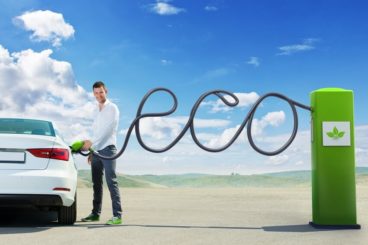 Another benefit of this is that you don't have to be concerned about the introduction of ultra-low emission zones because your car already is zero-emissions. Not to mention you won't have to pay congestion charge. Plus, you get to sound smug when you tell your friends what a great thing you are doing for the environment.
3. Range anxiety is becoming a thing of the past
We bang on about range anxiety quite a bit, and it's usually as a negative. However, we thought we'd address the issue head on in this article and tell you that it's actually not that bad. Range anxiety is quickly becoming a thing of the past. Electric cars are able to go further and further, plus there are more charging points around the country now than there ever have been.
We understand that range anxiety is a deal breaker for some, but it really doesn't have to be. It's almost no different to having to refuel at a petrol station.
4. They are exempt from the salary sacrifice changes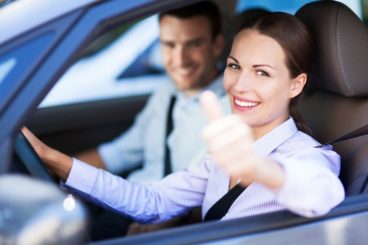 As of April 2017, salary sacrifice schemes will be taxed differently. This means that your company car could be taxed considerably more than it ever has been before.
However, electric cars are exempt from these changes. Instead, they will be charged as per the normal way. You will still have to pay company car tax on them, but it won't be as much as if you were to get a standard fuel powered car or even a hybrid.
Electric cars are the future. And they look it both inside and out. With electric cars comes a lot of high-tech features that you simply just don't get in standard fuel-powered cars.
Climate control, heated seats and sat-navs come as standard in quite a few electric cars. Plus, electric cars are designed to use its power as efficiently as possible, meaning that your electric car is equipped with the highest technology you can get in a car. Having a flash car is one of the biggest perks to having a company car, so there's no doubt that employees will appreciate having climate control on their daily commute.
So there are five reasons why your next car should be a company car. There are more, of course, but these are the ones we think are most important. Company cars are a really great way to keep company morale and to ensure that you attract the best employees. And what better way to attract great employees than with an environmentally-friendly, high-tech electric car that costs little to run and is exempt from the salary sacrifice changes?

Latest posts by Rachel Richardson
(see all)