According to an IAM poll of over 2000 people, more than 70% of drivers think that the UK motorway speed limit should be increased by at least 10 miles per hour.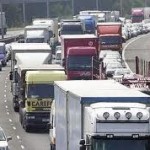 Not only do people feel that the limit should be higher, almost 60 per cent say they would be more likely to stick to an 80mph limit than they are to the current limit of 70mph.
Nearly 60 per cent of people also admitted to travelling above 70 mph when traffic is free-flowing and uncongested, with 20 per cent of those travelling at 80 mph or faster. The survey reflects the latest DfT research of free-flowing motorway speeds, which found that 52 per cent of cars exceeded the 70 mph speed limit and 16 per cent travel at 80 mph or faster.
IAM director of policy and research Neil Greig said: "Even though motorways are the safest roads, increasing the motorway speed limit is a controversial subject. This is why we want to see a trial to test its impact on road safety, fuel consumption and driver behaviour.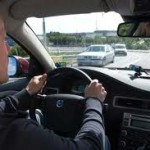 "A new 80 miles per hour limit would need to be properly enforced to make sure that it does not become an excuse to drive at 90."
"Shortening journey times for people travelling at quieter times, as transport secretary Philip Hammond suggests, is a good idea, providing it doesn't have a negative effect on safety."
Would increasing the speed limit on motorways promote safer driving?  What are your thoughts?
Latest posts by Debbie Kirkley
(see all)