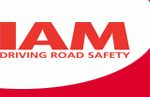 The IAM, the UK's leading independent road safety charity, is holding a young driver skills day at Silverstone Porsche centre on 15 May 2011.
The day will involve a series of driving activities designed to challenge and improve young driver's skills in a safe and fun environment. Features such as an ice hill will be used to test the young drivers' prowess, and participants will go out on the track to work on the principles of defensive driving, cornering, observation skills and overtaking.
IAM CEO Simon Best said: "This skills day is a fun way of encouraging young people to improve their driving, but with a serious underlying message. We need no reminding that young drivers – particularly young men – are more likely to be killed in a road accident than any other group."
"After passing the driving test there is currently no requirement to take any further driver-development training. In road safety terms, this confines 17-25 year-old drivers – who suffer (proportionally) the greatest number of deaths and injuries – to improvement by trial and error. There is substantial evidence that post-test training reduces young driver fatalities*."
The IAM launched Momentum; a new two-part assessment for the younger driver at the start of the year.
Momentumis designed for 17-25 year olds who have passed their driving test, and incorporates two modules: an interactive online assessment, followed by an on-road session with an IAM examiner. Momentum does not involve an exam and there is no risk of failure; it offers a quick, low-cost option for improving the confidence, awareness and safety of younger drivers.
Places on the young driver skills day are only £199, which includes lunch. For more information please visit https://www.iamroadsmart.com/.

Latest posts by Debbie Kirkley
(see all)