Review of the Audi A1 Sportback
Looking for an objective review of the new Audi A1 Sportback? OSV has got you covered, from engines to lease deals.
The brand new Audi A1 Sportback is the five-door sister of the 3-door variant. As such, it's got more practicality for small families who need more space and versatility for you and the kids.
However, the extra doors mean the car sacrifices some of its sporty styles. Its design is moreover not as smart as the standard A1. To compensate, Audi let you customise it from a choice of colours so that you can at least make it a bit more visually compelling – ideal for your kids who want some colour!
Other good qualities including strong build quality that can cope with everyday family life on the road, as well as that all-important desirability factor.
OSV takes a closer look at what it's all about with our 2017 Audi A1 Sportback review.
This five-door A1 Sportback has more height and width than its three-door counterpart, but it's still not what you'd call a big car by any means. And despite those extra dimensions, it's as agile as the three-door.
The steering feels nice and sharp, there is a lot of grip on offer, but the driving experience on the whole isn't as entertaining as some rivals. That isn't to say it's a serious affair – indeed, its agility and compact package mean it can bend around corners with ease, while the well-weighted steering makes it a pleasure to drive in and around the city.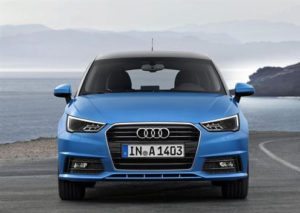 Grip-boosting electronic differential comes as standard, but despite this the Sportback suffers the same fate as most Audi's – the suspension setup is overly firm. And the further up the trim levels you go, the more uncomfortable things become. This is something of a frustration, as the rapid S1 model is exciting but stiff.
There is only one diesel engine the range, a 1.6-litre unit that delivers up to 116bhp. It's punchy and smooth, but takes a rather prolonged 9.4 seconds to get you from rest to 62mph.
There is more choice in terms of the petrol engines. The dated 1.2-litre unit has been replaced by a 1.0-litre TFSI unit that, though smaller, delivers 5bhp extra. It's livelier, but takes over 11 seconds to complete the 0-62 dash. It's good around town, but its three-cylinders will be doing a lot of puffing out on the motorway.
The more expensive 1.4-litre TFSI petrol engine is a better bet. You can get it in either 124 or 148bhp guise, and it comes paired up with a dual-clutch 7-speed S-tronic automatic transmission.
We like these engines. They're like lions who haven't had a feed for a while – keen to rev and prepared to growl and kick up a storm. And if you go for the 1.4-litre TFSI sport engine, you can haul yourself from a standstill to 62mph in just 7.8 seconds.
Interior, Design and Build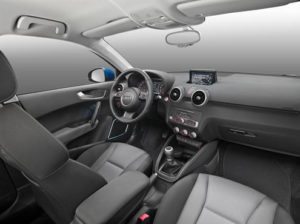 Comfort is not guaranteed with any Audi, but the less expensive models here benefit from smaller wheels and softer suspension that absorb most lumps and bumps. The further up the trim levels you go, the more uncomfortable the ride quality becomes. However, you can ask for softer suspension if you wish. It all depends on your preferences.
Comfort issues aside, the overall design and quality of the interior can't be faulted. The dashboard in particular is a work of art – perfectly conceived and executed. A 3-spoke leather steering wheel beautifully tops things off if you go for the Sport model.
You can choose from an array of contrasting colours to customise the cabin so that you get the look you want. This is a good thing because, as quality as the cabin is, it does look a tad bland. A pop-up screen cleverly displays your stereo and trip computer info, but sat nav isn't standard.
As mentioned, this A1 has five doors and bigger dimensions to the standard A1. However, it still isn't what you'd call roomy. Naturally, there is more space for you and your passengers, but rear space isn't as good as, say, the VW Golf.
Access to the rear is better than the three-door A1, while head and legroom are decent. The middle seat is ideal for kids only, while visibility is good. The boot measures 270-litres, which is the same as you'll get in the three-door model. The boot floor is height adjustable, which means you can also adjust the loading lip. As such, loading is simple enough.
Standard kit is nothing to shout about, and to get the best out of this car you'll probably need to add a good few optional extras. An armrest isn't even part of the standard kit, and will set you back an extra £125.
But perhaps most disappointingly of all, Bluetooth connectivity doesn't come as standard.
The SE Line is decently equipped and gets 15" alloys and a DAB digital radio, while the Sport and S Line add bigger alloys. However, there are no heated seats – they cost £1,250.
The car is a model of safety, and was awarded 5/5 in its Euro NCAP crash test. Its standard safety kit includes 6 airbags, electronic stability control, anti-lock brakes, as well as ISOFIX child-seat mounts.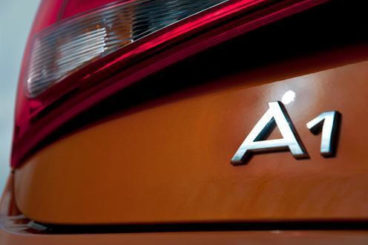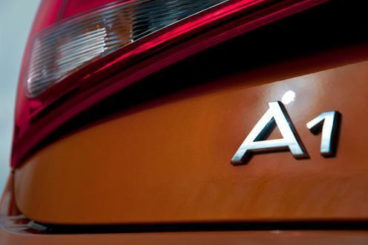 Prices for the new car start out from just £15,200 and rise to £23,500. For more information on our leasing deals, you can check out our page here.
Running costs are kept low thanks to a combination of factors – the compact size of the car, relatively small engines, but also clever energy-saving tech, including stop-start. The cheapest engine to run is the 1.6-litre TDI diesel engine that's free from road tax, and which can return fuel economy of 76.3mpg.
The TFSI petrol engines are quieter, though, and can still achieve good fuel economy returns – 55mpg from the 1.4-litre TFSI 124bhp manual model isn't half bad at all.
In terms of insurance, the cheapest model sits in group 15, while the S1 model is right at the other end of the spectrum in group 37. As you can see, how much this car costs really depends on what you need/want.
Pros and Cons of the Audi A1 Sportback
Top quality interior:
The design is breathtaking, the execution peerless.
Stylish
It's got more doors than the three-door standard A1, but its chunky, curvy looks mean it still looks good.
Efficient
Whichever model you plump for, running costs are low. Great news for young families.
Suspension becomes firm the further up the trims you go
Audi's in general are not known for their ride quality, and the A1 Sportback doesn't buck this trend.
Cramped rear
It's bigger than the standard S1, but rear seated passengers will still feel cramped.
Audi A1 Sportback Hatchback vs MINI 5-Door Hatchback vs Volkswagen Polo Hatchback
Let's see how the car fares against its rivals in the comparison section of our 2017 Audi A1 Sportback review.
Audi A1 Sportback vs MINI 5-Door Hatchback
The new MINI Hatchback has a highly welcome sense of fun. Friendly, chirpy but also practical and stylish, it's a familiar face that's one of the best in this class.
The MINI's sense of fun is at the heart of its appeal. It's also more comfortable this time around, which makes it perfect for when you want to let your hair down but don't want to have to pay for it in shocks and judders meted out by a combination of poor UK roads and overly firm suspension setups (we're looking at you, S Line).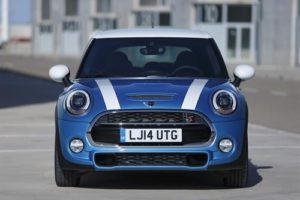 MINI's have always been perky and entertaining, but this one feels a bit more grown up than usual. Maybe it was about time it matured? Maybe. It's definitely more usable, while the suspension has been softened. Importantly, it continues to put a smile on your face.
There are five engines to choose from, starting out with a small 1.2-litre triple-pot turbo petrol engine that delivers up to 100bhp. A 1.5-litre 134bhp powers the Cooper model, while a livelier 3.0-litre 189bhp adds an extra cylinder and gives the Cooper S plenty of shove. It's smooth, and can race from rest to 62 in less than 7.0 seconds.
The diesel engines are smaller. They're both 1.5-litres, and deliver either 94 or 115bp. They're cheap to run, and we have no problem with the performance on offer. However, they can be tiresomely noisy after a bit – especially when you're on the way home from a long day at work.
They are economical, though, with the One D able to return up to 83.1mpg on a (very) good day.
We said earlier that the MINI in 2017 has a newfound sense of maturity, and this is clear to see when you step inside. You still sit down low, and the wheel, stick and pedals are all within reach. But you don't feel as hemmed in any longer, with MINI making the effort to create a more spacious, airy atmosphere.
The overall layout of the cabin is more upmarket, while the quality of the materials used has never been this good.
However, one area that still lets the MINI Hatchback down somewhat is practicality. It's not quite as cramped as the claustrophobia-inducing outgoing model, but rear seat space is still at a premium. This is mostly down to the fact that MINI still haven't addressed the fact that the front seats fold so far forwards.
However, if the car is mostly for you, your partner and your kids, you'll be just dandy.
Storage spaces are plentiful, parking is easy, visibility is good, while the newly improved boot now measures 211-litres.
Price:
Audi – £15,200 – £23,500
MINI – £14,000 – £21,500
Audi A1 Sportback Hatchback vs Volkswagen Polo Hatchback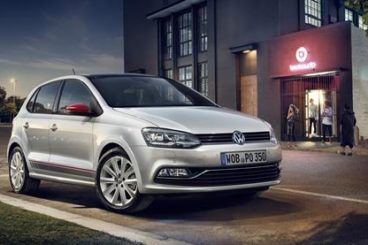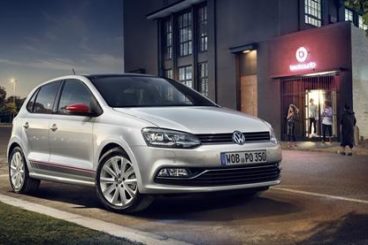 The Volkswagen Polo Hatchback has been around for a few decades, but it's never been this upmarket. This is now a genuinely classy car that lets families travel in style and comfort.
As well groomed as the Polo undoubtedly is in 2017, it's still no where near as fun to drive as the MINI. Like the MINI, it's all grown up, but it's more comfortable than entertaining. It copes fine on straight roads, but take it for a sojourn down country lanes and it may come undone.
The steering lets it down. It's overly light, and you never know how much grip your two front tyres have got. The suspension is soft enough, but the consequence is that it allows for far too much body lean.
The engine range starts out with an affordable 1.0-litre petrol engine that requires a lot of work to get up to speed. It develops only 59bhp, and takes an aeon to get from rest to 62mph – 15.5 seconds to be exact. There is a 75bhp version of this engine available, which is surprisingly much quicker.
We like the punchy 1.0-litre turbocharged TSI petrol engine that delivers up to 108bhp, and which can get you from a standstill to 62mph in only 9.3 seconds. The diesel engines are more expensive to buy outright, but fuel economy is superb for families. They're performative too. An 89bhp unit can see off 0-62 in 10.9 seconds, and returns fuel economy of 74.3mpg while costing nothing to tax.
If you prefer a diesel engine, the entry-level 1.0-litre 59bhp engine is good for 58.9mpg, and costs just £20 a year in road tax.
If there is one thing the VW Polo has in spades is maturity. This is a comfortable, refined car that feels like a big car inside. Fit and finish is excellent, while the materials used throughout the cabin are all marked by quality workmanship.
The design is subjective – some of you will love its conservative styling, while others might find it too uninspiring. No doubt, both the Audi and the MINI are more visually appealing, but it's really hard to find fault with this cabin. The minimal centre console and sleek dashboard are highlights.
It's a practical car, too – roomy with a boot measuring 280-litres, it's ideal for young families.
Price:
VW – £11,500 – £20,200
Verdict of our 2017 Audi A1 5-Door Sportback Hatchback Review
You won't find many desirable cars like this on the market at this price point. This is four-ringed family master-class from Audi, a brand who craft genuinely excellent cars. That said, this car can be as cheap as you want, or as expensive as you're prepared to go – it really depends on what you want/need.
For example, do you just want a comfortable, practical family car for you and the kids? Or do you want pure power and speed?
Whatever you want it for, as far as modern-day, compact cars go, the hugely desirable Audi A1 Sportback has got all you need – space, drivability, safety, build quality and – of course – image.
Get in touch with a Vehicle Specialist
Fill out the form below with your details, and one of our highly qualified specialists will be in contact within 24 hours.
When you lease a car with OSV there are no hidden costs, request a call back and we'll find you a finance, lease or purchasing deal designed just for you.