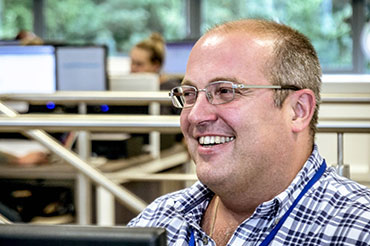 Andrew enjoys: Movies and travelling to new cities to explore different cultures.
Andrew has been in the motor trade for over 20 years. What he enjoys most about his job is the team spirit and the dedication of his work colleagues. He also appreciates the teams input in the improvement of the company.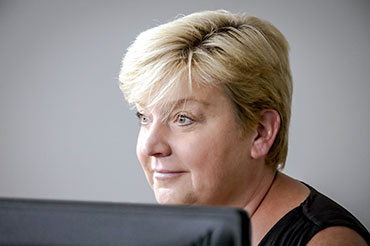 Debbie enjoys: Spending time with her family and dogs, travelling and her work.
Debbie has had exposure to every aspect of the business, ensuring a tight ship at every stage of the process. She thrives on achieving great results, all the while being a great person to laugh and joke about with.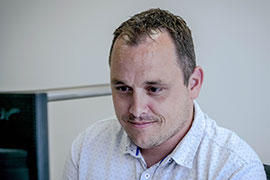 Matt enjoys: Family time, fishing and football.
What customers say about Matt:
'From start to finish it has been a pleasure to deal with you, and the personal service you provided delivering my new car and taking away my old one for part exchange was very helpful. I will certainly recommend your services to my colleagues and also hope to deal with you again in the future'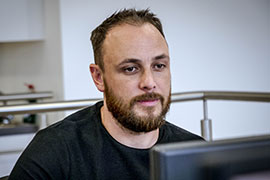 Ben Murphy
Deputy Head Of Sales
Ben enjoys: Spending time with his daughter, football, socialising and the gym.
What customers say about Ben:
'Thanks again for another great experience, we have dealt with you for years and will continue to work with you and recommend your services without hesitation'
MEET OUR VEHICLE SPECIALIST TEAM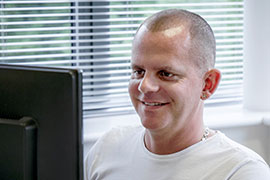 Ashley Jackson
Senior Vehicle Specialist
Ash enjoys: Time with his family, nice meals and making music in the recording studio.
What customers say about Ash:
'I can only say that it has been the easiest and most trustworthy process I have ever received with any purchase and would like to go on record as thanking you personally for your outstanding customer service and attention to detail with the service you had provided. You are most certainly an asset to your company.'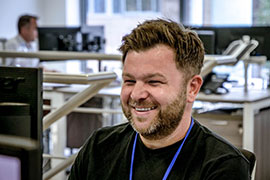 Jamie Jeffrey
Senior Vehicle Specialist
Jamie enjoys: Spending time with his family, football, socialising, and the gym.
What customers say about Jamie:
'The service was efficient , courteous and informed and professional from all aspects of the original enquiry to delivery. We changed our requirements following good advice from Jamie Jeffrey offering a better alternative'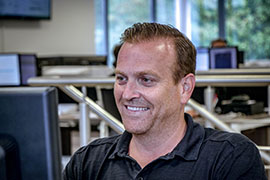 Chris Meek
Senior Vehicle Specialist
Chris enjoys: Champagne, walking the dogs and time with family.
What customers say about Chris:
'I am very happy in all my dealing with you personally, both email and by phone and thanks you for bringing the deal to my attention.'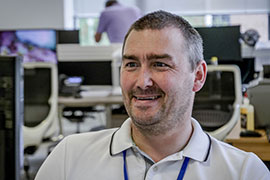 Mark Carter
Senior Vehicle Specialist
Mark enjoys family time, football, golf and loves day trips with his Fiancee and twin boys.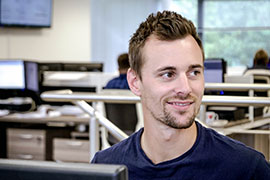 Joe Waller
Vehicle Specialist
Joe Enjoys: Cricket, playing football, tennis, music and playing the drums
What Customers Say About Joe:
"Thanks for your help, really appreciate your honest and valuable advice"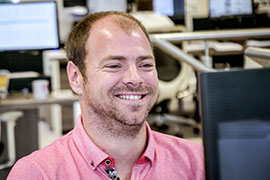 Warren Keech
Vehicle Specialist
I have worked in various customer facing roles for over 10 years and love being detailed, ensuring my customers are always taken care of.
I enjoy competing in sports with my favourite being football. Outside of work I like to spend time with my friends and family particularly long walks involving a stop at a nice pub on route.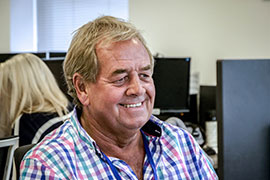 Tony Walsh
Vehicle Specialist
Tony has 3 grown children and 1 grand child with another on the way. He has been involved in the motor trade for nearly 30 years and has a wealth of experience at all levels. His main hobby is golf which he plays regularly (If he's allowed)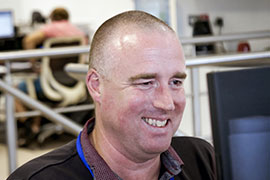 Leo Ennis
Vehicle Specialist
Leo enjoys spending time with his family, which includes taking his son to football training. He loves going on country walks with his wife and their 2 dogs and if there is any time left he also enjoys the gym!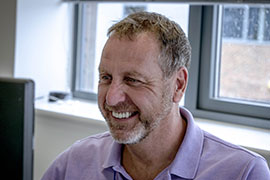 Colin Case
Vehicle Specialist
Colin loves spending time with family and has 4 children and 3 granchildren. He enjoys DIY, Gardening, Eating out and just chilling with a nice glass of wine.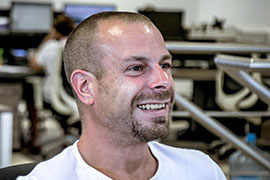 Charlie Keevill
Vehicle Specialist
Charlie enjoys reading, cooking, films and most sports inc football and golf.
MEET OUR FINANCE AND DELIVERY TEAM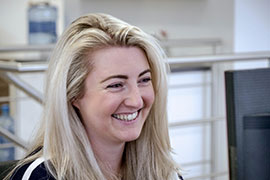 Laura Edwards
Administrator
Laura enjoys planning weekends away with friends and family. In her spare time, she enjoys baking and being 'forced' to watch the F1!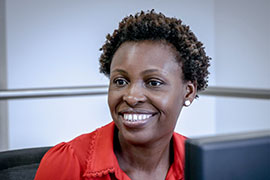 May Linley
Sales Support Administrator
May enjoys: Being creative as she has a flair for design and creativity. May is passionate about learning new skills and loves to help other people. In May's spare time she enjoys yoga and outdoor activities when the weather is nice as well as spending time with friends and family.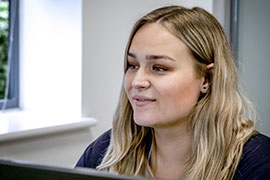 Jackie Sewell
Customer Support Administrator
Jackie enjoys: Socializing with friends, reading, cooking and spending time with her family.
What colleagues say about Jackie:
"Jackie is friendly and approachable. She's very committed and passionate about achieving and exceeding customer and business expectations and we're lucky to have her on the team!"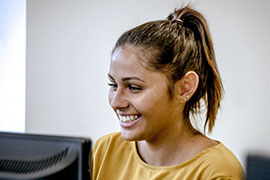 Abbie Rawcliffe
Head of Marketing
Abbie enjoys: Learning new things, days out and spending time with friends and family.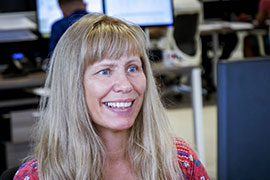 Amanda Lelliott
Customer Relationship Officer
Amanda is here to ensure OSV's customers have the very best experience. Amanda will be there from the very beginning of your journey with us.
Amanda enjoys watching live music and socialising. She also loves to cook and can be often found with a Tupperware box of something delicious lurking in her bag!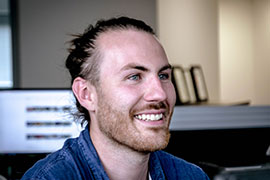 James Wickenden
Videographer and Graphic Designer
James enjoys socialising, mountain biking in the summer, skiing in the winter and a good game of squash!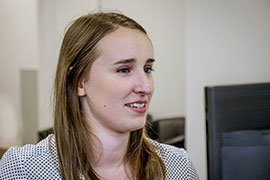 Jenny Woollett
Digital Marketing Apprentice
Jenny enjoys; Music, playing the guitar, walks with her puppy and family time.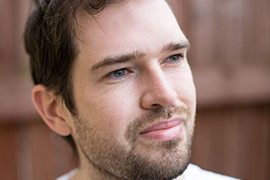 Will Titterington
Motoring Review Expert
Will believes that words can take on a transformative aspect and wants to help people make better decisions today. His influences as a writer include Hunter S Thompson and Jack Kerouac, while among his interests outside writing are music, art, foreign films and football.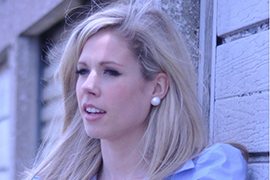 Aylish Jarvie
Press Communications Executive
Having worked for years in PR helping grow a leading UK technology company, Aylish decided to branch out and help businesses access the exposure they need to reach new heights.
With several years experience in managing and delivering PR strategies across sectors, Aylish loves to explore the different ways both traditional and online media can help startups gain traction as well their role in longer term brand building.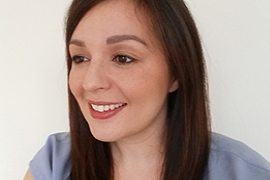 Chanelle McGarry
PR and Social Media Executive
Chanelle has solid experience in both PR and Marketing for the automotive sector. With a degree in Public Relations and experience working for iconic brands such as Cummins Engines Co, Chanelle brings knowledge and creativity to all PR activity she is involved in.
Media relations and social media management is a forte of Chanelle's and she loves nothing more than producing exceptional coverage and building relationships with customers, car enthusiasts, bloggers and press via social media.