Review Of The Audi SQ5 TDI Plus
AUDI SQ5 TDI PLUS FAST FACTS
Max Speed: 155mph (limited)
0-62mph: 5.1 seconds
Combined mpg: 42.8
0-litre six cylinder (V6) bi-turbo diesel
Max Power: 340ps
Torque: 700Nm
CO2: 174g/km
Price: £51,850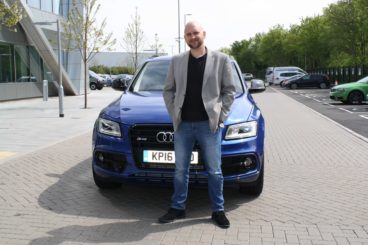 There is quite simply no end to the popularity of the sports utility vehicle (SUV). They are the most popular type of car on sale today, and every single major manufacturer is cashing in by bringing out new models. The problem is, how do you keep the SUV fresh? How do you cater for those who always want a little bit more? Well, Audi thinks it has the answer with the all-new Audi SQ5 TDI Plus.
As you may already know, an 'S' in the name of one of Audi's creations indicates a car higher in performance – a racier version of an existing model. There is a growing trend in making SUVs faster and more powerful, and Audi is jumping on board by offering a hotter edition of the already accomplished Q5.
With a 3.0-litre bi-turbo V6 turbo diesel engine under the bonnet, the Audi SQ5 TDI is certainly not short of grunt. The lump produces 340ps and propels the heavy SUV to 62mph in just 5.1seconds, but the real headline figure is the torque. A whopping 700 Nm of torque is generated, and that is really what gets the Audi SQ5 moving from a standstill. Overtaking is an absolute breeze with all that force, shifting the weight without breaking a sweat. As with nearly all German-made cars, 155mph is the electronically limited top speed.
One of the trademarks of the Audi range is the way its cars are so incredibly easy to drive. From the A1 hatchback all the way to the R8 supercar, anyone can jump into an Audi and feel at home in no time at all – and the new Audi SQ5 TDI Plus is no different. The steering is very light for such a weighty car, and there is plenty of adjustment in the seating to allow the driver to get into a position that is suitable for them. The pedals give solid feedback and the brakes are particularly excellent and assuring.
With the famous 'quattro' all-wheel-drive system, there's little a driver can do to unsettle it. Being a substantial SUV, there is, of course, plenty of body-roll in the corners but the grip that the Quattro system and wide tyres provide is excellent for such a big unit. Overall, you have to say the Audi SQ5 TDI Plus feels like a very safe motor – even with the high performance.
When it comes to interior design and finishes, Audi is right up there with just about any other manufacturer in the game. From the materials chosen, all the way to the well-arranged positioning of controls, the Audi SQ5 TDI Plus has been treated to another top-notch Audi job – and the special diamond-stitched leather seating is a real highlight. Seating in any car is important, but the comfortable, soft, yet supportive seats made exclusively for the Audi SQ5 TDI Plus are a pleasure to sit in.
Of course, being a Q5 there's still plenty of room in the back seats for three fully-grown human beings and a large boot for their belongings. The practicality is completely unchanged, and the Audi SQ5 TDI Plus even gets a powered boot for ease of entry and closing.
It isn't all rosy, however. The Audi is starting to feel a little bit dated inside, even if the interior is still beautifully finished. It's a lovely place to be, but against some of its other rivals – and even against some of the latest innovations found in its stablemates – it's showing its age a little.
What are the Audi SQ5 TDI Plus running costs like?
You'd be well entitled to think that the 3.0-litre bi-turbo V6 diesel in the Audi SQ5 TDI Plus wouldn't be particularly economical, especially considering the weight it has to shift. To an extent, that is true. For a diesel, a quoted 42mpg isn't particularly impressive, but if you look at it in terms of being a practical performance car instead, things could easily be flipped the other way.
For any motor to produce 340ps and 700Nm of torque, yet still only give out 174g/km of CO2 and be capable of 42mpg, is quite an achievement and shows how far modern performance has come in the last few years. Cars that can get to 62mph in 5.1 seconds, seat five in comfort and only cost £205 a year to tax are few and far between. For this reason, we can't really be too critical about the Audi SQ5 TDI Plus.
Of course, you'd have to drive like an absolute saint to be able to get 42mpg from a car with such thrust just under the right pedal, but on longer journeys, you'd reap the rewards from this acceptably economic engine.
The ultimate form of the popular Audi Q5 SUV is the full-fat, high energy Audi SQ5 TDI Plus. Pushing 340ps from its 3.0-litre six-cylinder bi-turbo diesel engine, the SQ5 is no ordinary sport utility vehicle (SUV) – and is more than capable of embarrassing some serious performance cars. 62mph is achieved in just 5.1 seconds and a limited top speed of 155mph is reachable – providing you're in the right place to do so. The most important engine related figure is the torque though – there's 700Nm of it – and it gets the heavy Audi SQ5 TDI Plus moving and feeling like a far lighter machine.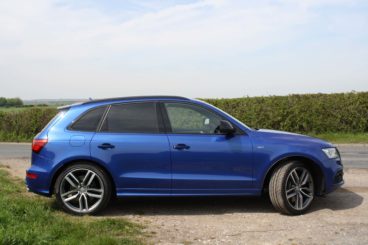 Costs Of The Audi SQ5 TDI Plus
Starting from £51,850 the Audi SQ5 TDI Plus is expensive for an SUV, but in the company, it is keeping today, it's actually rather well priced.
Pros and Cons Of The Audi SQ5 TDI Plus
Fantastic Engine
'SQ5' Unique Design Touches Inside
Remarkably Easy To Drive
Interior Starting To Feel Dated
Question Marks Over Its Future Value
Audi Is Not The Most Prestigious Marque Here
Audi SQ5 TDI Plus vs Porsche Macan S vs Range Rover Sport
Let's see how the car fares against its rivals in the comparison section of our Audi SQ5 TDI Plus review.
Porsche Macan S vs Audi SQ5 TDI Plus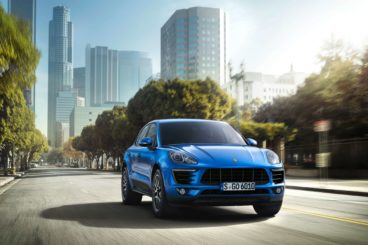 Porsche's Macan S is one of the most popular and prestigious SUVs on sale today. Its handling is unrivalled in this sector, and the designs of both the exterior and interior are absolutely spot-on. It's a more subtle design overall, but still unmistakably Porsche. While it's easy to get ostentatious in the fast SUV market, Porsche has kept things fairly subtle and it really pays off.
Powered by a 3.0-litre six-cylinder petrol engine, the Macan S produces 340ps and 460Nm of torque.
In this lighter, more compact SUV, that clout feels absolutely plenty. Being petrol powered, the Porsche Macan S loses out a little in terms of fuel economy, and being a Porsche, it's also likely that it will lose out on servicing and running costs also. As it starts from just £45,945 though, it is significantly cheaper to purchase initially – as long as you don't get too caught up with expensive Porsche options.
Range Rover Sport vs Audi SQ5
TDI Plus
Britain's entry into this little high-performance SUV competition is the Range Rover Sport. It's been a massive success in its various guises since first appearing back on the scene in 2005. That makes it something of a grandpa amongst the increasing high-performance SUVs we are now seeing being introduced, but does that mean it has an advantage? Does the Range Rover Sport's history mean Land Rover knows how to make a fast SUV for the modern market?
Powered once again by another 3.0-litre six-cylinder engine, the Range Rover Sport runs on diesel but it is down on power when compared with the Audi SQ5 TDI Plus.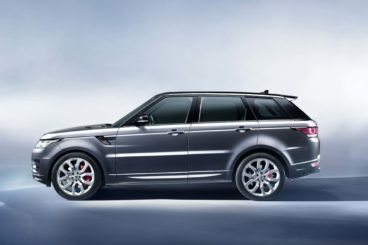 Only 306ps is produced by the engine, but 700Nm of torque is still there to help the weight get shifted. Unfortunately for the Range Rover, it takes around two seconds longer than the SQ5 TDI Plus to get to 62mph – at 7.2 seconds.
Really though, it doesn't matter all that much that the Range Rover Sport is slightly down on power. There is something special about driving a Range Rover, a sense of superiority and elegance that its rivals here just don't have. Certainly, comfort wise, it's on a superior level to the Audi and the Porsche, and it has more of a presence on the road too.
Despite feeling this way though, the biggest problem is the price. Starting from £62,700, the Range Rover Sport is by far the most expensive car here, even though it feels the most special. It's that high asking price that may leave it short in this comparison, even if its residual values are strong.
The Audi SQ5 TDI Plus has done a superb job in bringing the fight to the Range Rover Sport by offering a faster car at a lower price. It certainly isn't perfect, but it's a fine blend of sports car performance and SUV practicality, and for a first attempt it's really rather good. The only concern we'd have is over residual costs, with a new Q5 surely not too far around the corner.
Porsche's Macan S is a fantastic achievement, and if you can sacrifice some space and fancy something with a more potent petrol engine, this is definitely the car for you. It's fast, sure, but the real joy is found in the handling and agility of the car. It may start off cheaper than the Audi SQ5 TDI Plus, but after options and petrol running costs, it won't be long until it catches you up.
The biggest loser here is the Range Rover Sport. Yes, it feels special, and yes, it is something that will earn you more jealous looks in the street, but it is slower and vastly more expensive. It's enormously difficult to justify when rivals are doing better for less.
So, with a great blend of power, practicality, 'S' badge pulling-power and fairly sensible pricing – given the company it's keeping – the Audi SQ5 TDI Plus is the winner of this comparison. It's one of the best fast SUVs out there, but keep your eye on this segment – it's only just starting to hot up.
Looking for a price?
Fill out the form below with your details, including whether you're looking to lease or buy and we'll give you a quote within 24 hours.
When you lease a car with OSV there are no hidden costs, request a call back and we'll find you a finance, lease or purchasing deal designed just for you.