Are you considering a switch to an electric vehicle but unsure if it is the right move for you? Is the ban on new internal combustion engine vehicle sales from 2030 playing on your mind?
Well, worry no more, you have come to the right place to get all your unanswered electric vehicle questions answered!
OSV's Electric Vehicle Hub has everything to help you make an informed decision – calculators to tell you if an electric vehicle is right for you or your business, tools that work out the cost per mile to run a specific electric vehicle, the benefits of going electric, leasing an electric vehicle, maintaining an electric vehicle and much more to help you make an informed decision and get you started on your electric vehicle search.
Not only do you have all this information at your fingertips, but you also have our team of experienced vehicle specialists at the end of the phone to answer your questions and chat through your options. So, what are you waiting for?
BENEFITS OF GOING ELECTRIC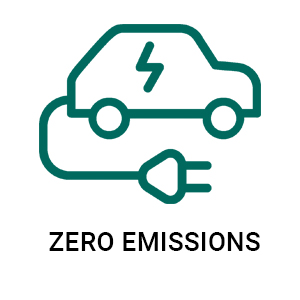 Once on the road, electric vehicles produce zero CO2. With public chargers using green energy and more eco-friendly electric companies in the UK, it's become even easier to charge using carbon neutral electricity.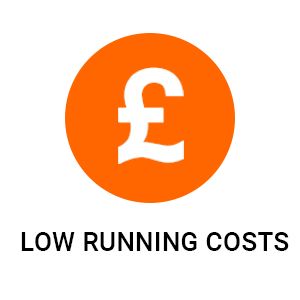 Once you've got your electric vehicle you will quickly see the difference in running costs. If you drive in the City you won't have to pay congestion charges or Ultra Low Emission Zone charges and you've also got much lower running costs.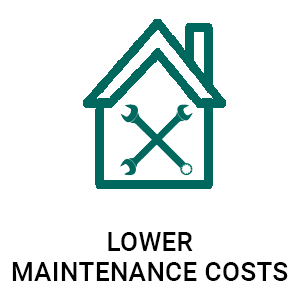 Thanks to the fact that electric vehicles have far fewer moving parts than a traditional internal combustion engine vehicle, you will find that when the time comes to get it repaired, your maintenance costs will be much lower.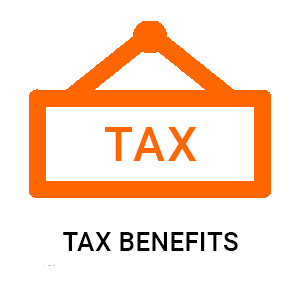 If you're driving a fully-electric vehicle then you will benefit from lower tax costs, not only are you eligible for £0 Vehicle Excise Duty (road tax) but if the car is for the business, then Company Car Tax is just 1% in 2021.
FAQ
Are electric cars expensive to insure?
When they first came on the market and they were less prevalent on UK roads, insurance companies priced insurance for electric vehicles at around 45% higher than for other vehicles. However, recent research has shown that the price for insuring an electric car has fallen dramatically. In some cases, you will find that your insurance is around 10% higher than it would be for a petrol or diesel car, but prices in the last few years have dropped considerably.
One core reason that was found during the research that contributes towards any higher costs for insurance is the lithium-ion battery that costs more to repair or replace should there be any issues.
Do I need special insurance for an electric car?
Quite simply, no.
You don't have to take out special insurance for an electric car, standard insurance will cover your vehicle. However, many insurance companies do offer insurance that has been tailored especially for an electric vehicle. These dedicated insurance packages focus on the key concerns that many drivers have when they start driving electric; the battery and the range. The packages will often include battery refurbishment/replacement and the facility to charge your vehicle should you run out of charge while on a journey (think rescue van with a charging point).
What are the costs of having an electric car?
Whether you're leasing or purchasing your electric vehicle running costs are much lower for it than petrol or diesel equivalents. Though you will still need to fill in the forms annually for your Vehicle Excise Duty, pure electric vehicles with 0 CO2 emissions are not liable for any duty. You will also find that the cost to ensure your vehicle can get you to work or the supermarket is much lower than it would be if you were filling the tank with petrol. Though you may need to charge it more frequently than you would fill your petrol or diesel tank, the costs are considerably lower.
Filling the tank of your petrol or diesel car can be costly. For example, the Audi A3 Sportback has a tank capacity of 50 litres (11 gallons). It can go 64.2 miles to the gallon, so a full tank could travel 706.2 miles (the distance from Brighton to a small village called Lybster in Caithness, Northern Scotland), though only if you are travelling consistently (rather than stuck in traffic) and this would also be running the petrol tank dry. Using the average price of petrol* (122.4p per litre) this one tank of petrol would cost £61.20.
An equivalent journey in an electric vehicle (in this case we are going to use the Tesla Model 3 Long Range Plus with a range of 360 miles to the charge, and an average cost of 3.24p per mile. This adds up to £11.66 per 360 mile charge. So a distance of 706 miles would come to an estimated cost of just £22.87.
As you can see, the difference between these two prices is considerable, £38.33 in fact.
The fact that you don't have to pay Vehicle Excise Duty and the reduced cost of charging vs filling a fuel tank are just two of the savings you can make, others include:
Reduced/no company car tax
No congestion charges
*This price is correct as of 26/02/21
If you have decided to purchase or lease a new electric vehicle then you will be relieved to discover that not only do you have no Vehicle Excise Duty to pay, but if this is a vehicle you have obtained through your company then you will also benefit from incredibly reduced company car tax. In 2020/2021 the BiK (benefit-in-kind) was 0%, in 2021/2022 this will increase, but only to 1%. We have an article all about Company Car Tax, if you would like to find out more about how an electric car could help you to reduce costs.
There are grants available from the Government for electric vehicles as part of their plan for Climate Change.
You will find that if your chosen electric vehicle is eligible for a grant (which, as of 15th December 2021* is £1,500) then this will be applied to the price at point of purchase (or lease). However, there are some stipulations attached:
The OTR (on the road) price of the vehicle must be less than £32,000
The grant is up to a maximum of 35% of the vehicle price and a maximum of £1,500
Vehicles that are converted to be wheelchair accessible must cost less than £35,000 (including VAT and delivery fees) and are eligible for a grant of 35% of the purchase price, up to £2,500
Only vehicles that have no tailpipe CO2 emissions AND can travel at least 70 miles fully-electric
If you've already purchased or leased your electric car and you're now looking to get a charger fitted in your garage or on your drive then there's a grant for that. The Electric Vehicle Homecharge Scheme is open to applications on the Government website and is a grant that provides a 75% contribution to the cost of one charge point and its installation. The available grant is capped at £350 including VAT per installation. The main requirement is that a person owns, leases or has ordered a qualifying vehicle and has dedicated off-street parking at their property. If you have two qualifying vehicles you may apply for two charge points.
However, from April 2022 this grant will no longer be open to homeowners including those with mortgages who live in bungalows, detached, semi-detached or terraced housing.
After April 2022, if you are a homeowner who lives in flats or in rental accommodation (flats and single-use properties) you will still be eligible to apply for this grant.  For more information visit: https://www.gov.uk/government/publications/customer-guidance-electric-vehicle-homecharge-scheme
*This data is correct as of 23/12/21
Similarly to electric cars, electric van owners can benefit from a 'Plug-in Van Grant'. As of the 15th December 2021 the grant for:
Small vans less than 2.5 tonnes gross vehicle weight are eligible for 35% of the purchase price up to £2,500.
Large vans with a gross vehicle weight between 2.5 and 3.5 tonnes are eligible for 35% of the purchase price up to £5,000