Review of the Mercedes-Benz C-Class AMG Coupe
The brand new Mercedes-Benz C-Class AMG Coupe is yet another stylish offering from the C-Class range that is more engaging behind the wheel than last time around. It comes with a higher asking price, but if you can afford it the question is, Why not?
More distinct than the outgoing compact executive saloon, the new C-Class Coupe is more like the slightly less luxurious version of the opulent S-Class Coupe, mimicking as it does the more expensive car's fluid curves. It's been pitched by the brand as a "personal car", one which individuals want rather than need. A car that enhances your lifestyle, so to speak.
But does it satisfy your desires? OSV takes a closer look with our Mercedes-Benz C-Class AMG Coupe review.
New software has been introduced for this new model which improves performance. The steering is weightier this time around, while the engines are quicker. Feedback is in greater abundance, too, which should be enough to put a smile on the face of driving enthusiasts. For urban jaunts, the car feels nice and light, but picks up heaviness as you pick up speed. It's very satisfying.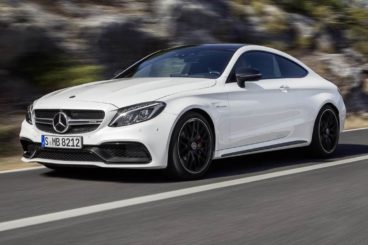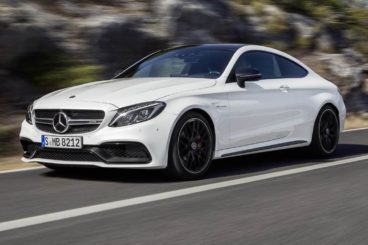 If you invest in the optional Airmatic Agility Package, you will give the car's drivability a boost with adaptive dampers, air suspension and Agility Select, which allows you to shift between four different driving modes:
If you get the setting right for the occasion, you could glide over some of our roads like a bird of paradise. Standard models come with either a 6-speed manual 'box or a pair of automatics, while the most powerful diesel in the range is like a drug to a brand new 9-speed automatic transmission.
In terms of engines, the 2.1-litre 201bhp C250d diesel is quite rattly and can cause a lot of noise when idling. And when you work it too hard, it starts to strain. Its numbers are good, though, and it can sprint from rest to 62mph in 6.7 seconds. The 167bhp variant covers the same distance in 7.5 seconds.
While the diesel engines are more efficient and economical, the petrol's are going to excite the senses more. The mid-range 2.0-litre 241bhp C300 unit can get from rest to 62mph in 6.0 seconds, while the AMG C63 S model can rocket you to 62mph from stationary in just 3.9 seconds. It's also worth mentioning that the petrol units are much quieter than the diesel engines.
If you've stepped foot inside the C-Class Estate or Saloon, you'll feel a sense of deja vu here. The interior is lovingly built, comfortable and super smart. Lots of attention has been paid to the fit and finish, and the devil is in the detail if you look hard enough. The materials used are all of the high quality, lending the cabin a very upmarket, luxurious feel. Sports seats come as standard, and thanks to them being adjustable it's really easy to get comfortable.
The length of the car has been extended by 95mm, while the wheelbase has been increased by 80mm.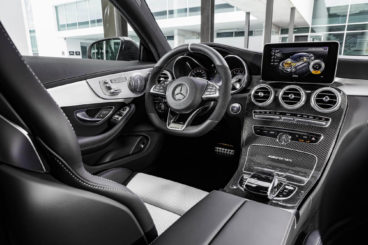 This ensures the Coupe offers a lot more interior space than last time around, with front seat occupants, in particular, benefiting from this extra room. Two adults will be comfortable in the rear, but headroom could be an issue for taller passengers.
There are no rear doors, which takes away some of this car's practicality. However, it's still useful for most day to day operations. The boot is sized at 400-litres for most models, with the only exception being the C63 S. This makes it easily one of the smallest in its class. There are at least a few decently sized interior storage spaces dotted in and around the cabin to make up for it somewhat.
There is a pair of trim levels on offer: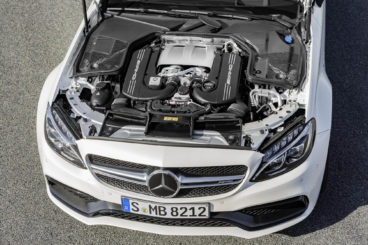 As expected, both trims are generously equipped, with the base-level model coming with 17" alloys, a reversing camera, LED headlights and tail lamps, active parking assistance and parking sensors. The AMG Line adds 18" alloys, chrome pins on the front grille, a body kit, and 15mm lower sports suspension.
A few packs are included as optional extras, including the Premium Package (£1,700), which sorts you out with a panoramic sunroof, ambient lighting and keyless go.
Costs of the Mercedes-Benz C-Class AMG Coupe


Prices for this premium coupe start out from around £31,500 and rise to over £80,000. It's relatively cheap to lease on a contract hire, and you'd be looking at paying between £210 – £400 + VAT if you chose to spread your payment over three years. The exact amount will come down to trim and mileage.
Although this is a performance car, running costs are kept relatively low. CO2 emissions will, however, depend on which size wheels you opt for. As an example, the 17" alloys emit 106g/km of CO2, while the 19" alloys will cost you £30 per year to tax. The most frugal engine in the range is the 2.1-litre diesel, which is good for 68.9mpg. Very impressive numbers.
If you really want a petrol, the 2.0-litre 181bhp variant can return 53.5mpg, while the 241bhp model is good for 44.8mpg. Anyone who quite fancies the mightier AMG C63 S model will have to settle for returns at best of 32.8mpg. Emissions are pretty high, and this model will cost you £265 per year to tax.
Because this is both a coupe and a Mercedes, it isn't going to be cheap to insure. If you get your hands on a range-topping model, expect it to sit in group 40. Whichever variant you snap up, Mercedes offer a 3-year unlimited mileage warranty.
Pros and Cons of the Mercedes-Benz C-Class AMG Coupe
Pros:
Excellent blend of comfort and sportiness
Mercedes have done well to strike a balance between comfort and sportiness here. The front sports seats are only available with this coupe, and getting comfortable is really easy. You can request either manual or electronically adjustable seats, but whichever you choose it won't be hard to get comfy up front. The seats also come with head restraints that offer comfort while looking very sporty.
Killer looks
Its predecessor looked okay, but it could never match rivals such as BMW and Audi for out and out pure sex appeal. This time around, the design team have removed the shackles and forgot about basing it on the C-Class AMG saloon.
If anything, the C-Class AMG Coupe looks like a less expensive version of the classy S-Class Coupe. This is a good thing.
Cons:
Expensive
This is not a cheap coupe. Although prices start out from around £31,500, they rise to £80,500. And if you want to get the very best performance out of this machine, you're going to need to pay through the nose.
Running costs can easily stack up. Although some variants cost just £30 per year to tax, others cost £265. How much the car is going to cost ultimately will come down to precisely what you want to get out of it.
The boot is small
Few people are going to have "Large Boot" at the top of their tick list when considering a Mercedes Coupe, but it's always nice to have a decently sized boot. Offering 400-litres worth of space, the boot here is smaller than most of its key rivals.
Although it's on par with the Ford Mustang, and although it's bigger than the Lexus RC, it's a lot smaller than the BMW 4 Series and the Audi A5.
Mercedes-Benz C-Class AMG Coupe vs Audi A5 Coupe vs BMW 4 Series Coupe
The C-Class AMG Coupe is an interesting proposition, but how does it measure up against its rivals? Let's take a look in the comparison section of our Mercedes-Benz C-Class AMG Coupe review.
Mercedes-Benz C-Class AMG Coupe vs Audi A5 Coupe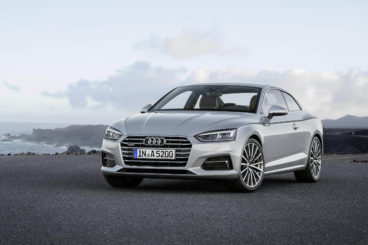 Audi have got a few coupes under their belt, but the A5 Coupe is actually the first one of this size that they've rolled out for quite some time. It's a bit of an all-rounder, but does it match up to the class of the Mercedes?
The Audi A5 is not as fun to drive. Thanks to four-wheel-drive, it's never going to dazzle like the BMW 4 Series, but neither does it sparkle like the AMG Coupe. It's not hugely inferior, and body control is very good. But if you opt for more expensive trims, you'll get saddled with a stiffer suspension setup that means you'll know exactly when you've hit some of our worse roads. For a premium coupe, drivability is on the whole disappointing.
Audi has always put together classy interiors, though, and this one again feels and looks the part. Most of these cars are purchased by businesses, and many of the options won't add much value when it's time to sell up. The dash is handsome and user-friendly, but without the sports seats of the Mercedes, behind the wheel enjoyment isn't quite up there. The Audi's boot is 55-litres bigger, and practicality, on the whole, is better.
One of the things that the A5 has going for it is its price tag: You can pick up a range-topper for £43,000, which is almost £40,000 less than its Mercedes equivalent. Fuel economy is largely good too, with the most expensive petrol engine returning around 30mpg, and the most frugal diesel unit returning 67mpg. Like the Mercedes, there is a huge gap between trims when it comes to road tax; the cheapest model will cost you as little as £20 per year to tax, while the most expensive will take £295 out of your pocket each year.
Prices:
Mercedes – £31,500 – £80,000
Audi – £31,910 – £43,000
Mercedes-Benz C-Class AMG Coupe vs BMW 4 Series Coupe
The BMW 4 Series Coupe has for a while been considered the alternative choice to the C-Class Coupe in this sector. It doesn't cost anywhere near as much to buy, and it's home to a range of efficient engines that are powerful and performative.
Let's start with those engines. Even the entry-level 420i petrol unit can rocket you from rest to 62mph in 7.3 seconds, and it also returns an impressive 48.7mpg while costing £130 per year to tax. The quicker 440i six pot power plant is quicker, but it will cost £205 per year to tax and returns 39.2mpg.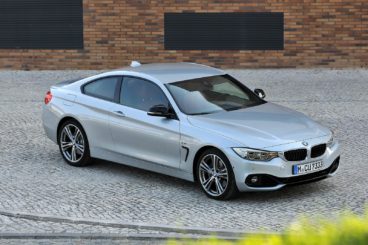 The most frugal unit in the range is the 420d diesel engine that is good for 67.3mpg and costs just £30 a year to tax. It can gun you from rest to 62mph in 7.3 seconds, but the 435d is the fastest of them all, covering the 0-62mph sprint in 4.7 seconds.
All Mercedes models are expensive to insure, but you can insure the 418d BMW for a bit of a bargain as it sits in group 24.
The BMW 4 Series Coupe is really fun to drive, and arguably the sportiest of all the Coupe's in this decor. It has a low centre of gravity, direct steering, suspension that does well to resist body lean at bends, while handling is on point.
And while the ride feels smooth, the cabin looks classy. Exterior noise is kept to a minimum, while the suspension setup offers lots of comfort. It's only really the M Sport models that are going to give you any kind of discomfort, thanks to a firm suspension, but if you snap up the optional Adaptive Suspension, you can tweak your settings.
One area that lets the Mercedes down is practicality. The BMW has no such problems, thanks to a much bigger boot and plenty of storage spaces dotted around the cabin. Visibility is great, while headroom is fantastic. Rear seat access, though, is a bit of an issue thanks to the sloping roofline.
Prices:
Mercedes: £31,500 – £80,000

BMW: £30,260 – £45,745
Verdict of our Mercedes-Benz C-Class AMG Coupe Review
Elegant and slick German coupes have been around for some time now, and they keep getting better and better. Indeed, the powerful triumvirate of Audi, BMW and Mercedes push each other towards the pursuit of excellence. As such, the Mercedes-Benz C-Class AMG Coupe sparkles on the road. It might lack a bit of practicality, but this is something you might be willing to sacrifice for badge appeal, sex appeal and thrilling entertainment.
Get in touch with a Vehicle Specialist Today
Fill out the form below with your details, and one of our highly qualified specialists will be in contact within 24 hours.
When you lease a car with OSV there are no hidden costs, request a call back and we'll find you a finance, lease or purchasing deal designed just for you.