Review of the 2016 Kia Sportage
South Korean firm, Kia, used to be one of those brands people turned their nose up at, but over the course of the last decade, the automaker has undergone a mighty transformation into a brand people really respect. A big part of that metamorphosis was the arrival of the third generation Kia Sportage SUV. The previous two generations of the Kia Sportage weren't anything to write home about, but the third-gen was attractive, well-made, reliable, and sold with a bumper seven-year warranty. This Sportage won the heads first, then the hearts of buyers, and is one of the most popular cars in the Kia stable. Now there's a fourth generation Kia Sportage, though it arrives wearing a controversial new face. Our in-depth review of the Kia Sportage explores the South Korean vehicle in detail.
The best thing about modern SUVs is that they are as easy to wield as a hatchback or saloon. The New Kia Sportage is no different; it is exceptionally easy to drive with light steering and decent visibility, so if you feel put off by the chunky looks of an SUV, don't be, they are very simple to drive.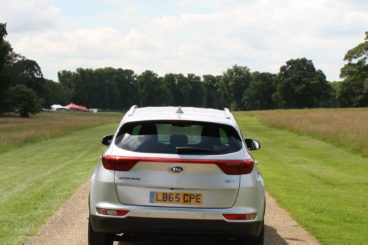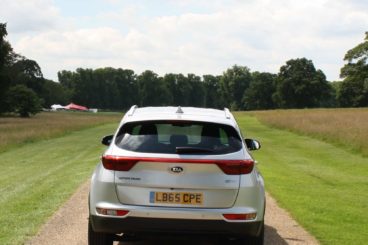 Under the bonnet of our test car is Kia's 116PS 1.7-litre turbo diesel engine, which has enough punch to get the New Kia Sportage to 60mph in 11.1 seconds. This is just about all the performance you need in an SUV. The sheer pace isn't the goal here, instead, it's far better to focus on a smooth pulling and relatively quiet diesel unit, and that's exactly what the 1.7 turbo diesel does. Some may be disappointed that this engine doesn't come with the option of an automatic transmission, but the six-speed manual is actually very good, and, for most, will be perfectly adequate. Those really keen on an automatic gearbox will have to step up to the more powerful – and more expensive – 2.0-litre diesel engines or the more commanding 1.6-litre turbo petrol, an engine that really doesn't feel at home in the Sportage.
We all hope the latest model will improve upon the outgoing one, but it's a real step up in handling quality this time around. The New Kia Sportage handles incredibly well on the road, feeling sharp and nimble for a car that looks quite chunky. There's plenty of grip in the corners and a fair amount of communication to the driver too, which is something rare in an SUV.
Interior, Design, and Build
Let's discuss that new design first. The outgoing Kia Sportage was a fairly handsome unit; strong in posture but sleek around the edges. Overall, it was pretty hard to find fault with that design, but Kia has decided that winning formulas can be messed with, and have mixed up the Kia Sportage's face. Design and looks are subjective of course, but we think the new generation takes a step backwards in terms of exterior design. That being said, it does grow on you, we just haven't been around it long enough for it to grow on us to the point where we like it.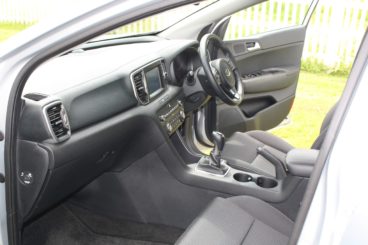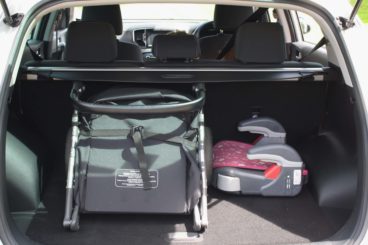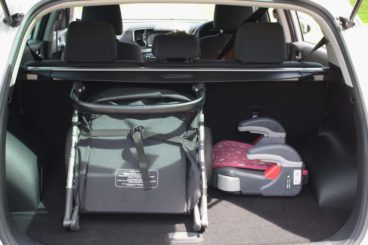 Build quality is particularly impressive in the New Kia Sportage, which is a trait carried over from the last generation. The cockpit trim is impressively solid to the touch, and all the buttons and materials feel like they come from a more expensive car.
As long as your passengers aren't giants there's good room in the back for both legs and heads, and there's a decent level of space in the boot for their belongings, also. 491-litres of space is available to be filled, and this increases to 1,480 when the rear seats are folded down.
Kia offers particularly high levels of standard equipment on its cars, and the New Kia Sportage gets the traditional Kia treatment. We've been driving the '2' level trim, which has just about everything most buyers will need, and represents the best value in the New Kia Sportage line-up.
At level '2' you'll get dual zone air conditioning, rear parking sensors – and a very useful reversing camera – satellite navigation, speed limit display, and automatic high beam headlights. As a base, it's pretty hard to argue against the value of this trim level, and it's certainly the one we would recommend.
Levels '3' and '4' offer extra kit but really this is equipment designed to add a touch of luxury. If your budget allows it, feel free to treat yourself to heated, adjustable leather seating and Bi-Xenon headlights, but to save money and get the best value, just stick with '2'.
Cost, Pricing, and Leasing Rates


This is one of the best parts of Kia ownership – the prices. Kia offers good cars at a seriously impressive price, and the New Kia Sportage is, again, waving the flag for good value.
We found that a personal contract hire lease on a New Kia Sportage, based on the model we've tested, will set you back around £215 a month with a £2,000 deposit, and that's based on 10,000 miles a year. Business contract hire users will get the same deal for under £200 with a slightly smaller deposit.
To buy outright, a New Kia Sportage will set you back around £22,000, but there are deals to be had out there, so make sure you shop around to get the best bargain.
As a bonus, all new Kias get the seven-year, 100,000-mile warranty – one of the best on the market.
Quality
For the money, the New Kia Sportage really offers a high level of quality. The materials used inside feel good, and the fit and finish is of a high standard. Outside, the car looks far more expensive than you'd think, too, with a strong style – if you like the new face – and statement alloy wheels.
Equipment levels
You can opt for trim levels 3 or 4, but when you get so much for such a good price at level 2, it's hard to justify stepping up. If you feel like treating yourself, you won't be disappointed, but for best value get the 2. It offers fantastic equipment levels for the price point. Kia has basically done the automotive equivalent of buying you a pint at the pub. Cheers, Kia!
Value
With a fair deposit, this high-quality SUV can be on your drive for around £200 a month, making it accessible to families and younger people. It is excellent value considering the amount of car you get for your money, and it' rivals will find it hard to match. Let's not forget that long warranty too.
Style
The New Kia Sportage is not really an ugly car; to call it so would be harsh. However, the new styling does look a little bit out of proportion and it gives off an aura of indecision from the design team. Feeling the pressure to bring in the Kia family face, they've created a car that doesn't look confident in its own face. Some will like it, but it's hard to imagine anyone loving it.
Sat Nav
So often a con for manufacturers who don't keep up with the leaders in this area. The New Kia Sportage doesn't have a bad sat nav, but it isn't a positive for the car. It looks dated and that isn't really an excuse in a brand new car. It should look as bold and as modern as the new styling.
Diesel engines
Again, it is hard to criticise the engines in the New Kia Sportage as they are perfectly adequate for the job they need to do. However, they aren't quite as efficient as their rivals' diesel engines and for that reason alone, they just have to be on our list of things that go against the New Kia Sportage. It's a shame, but the 1.6-litre diesel found in the Honda CR-V is still the class-leading diesel here.
Kia Sportage vs Honda CR-V vs Nissan Qashqai
The mid-sized SUV segment is the fiercest sector in the motor market, and with plenty to challenge Kia, the New Kia Sportage will have to show why it's a must-have. So, let's check it out against two potent opponents – the Honda CR-V and Nissan Qashqai.
Kia Sportage vs Honda CR-V
The Honda CR-V is the world's best selling SUV, and it is easy to see why when you've spent some time with one. It is very comfortable, easy to drive, has an array of useful equipment and has bags of space too. The real highlight though is Honda's 1.6-litre diesel engine – probably the finest diesel engine in this segment.
The New Kia Sportage has done an exceptional job in closing the gap to the Honda CR-V. Previously, this would have been a clear victory for the Honda, but now it isn't so obvious.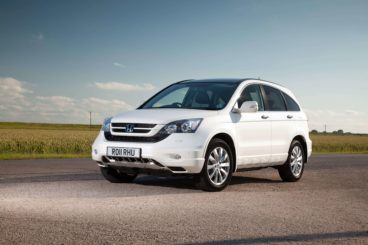 The CR-V is the bigger car, possessing more space for both passengers and luggage, and Honda's clever 'magic seats' in the rear make it easier to load large objects. However, is it worth forking out extra money for the space? Well, to get a CR-V equipped to a similar level as the New Kia Sportage, you'll be looking at forking out at least an extra £3,000, and there lies the Honda biggest problem – it is expensive to buy.
It isn't often you can criticise a Honda for being pricey, but this is one of those rare occasions. It also suffers from a similarly disappointing infotainment system as the New Kia Sportage. So really now there isn't much to separate these two, except price and engine quality. Whether you need the extra room is for you to decide; if you do, this is probably the next best car to step up into. Otherwise, there's no clear winner here, it just depends on budget and needs.
Prices:
Kia Sportage – Between £18,000 and £29,405
Honda CR-V – Between £22,775 and £36,210
Kia Sportage vs Nissan Qashqai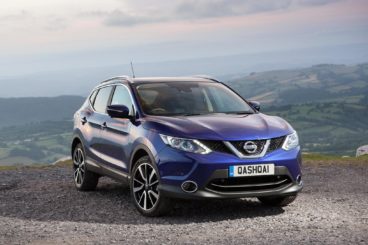 The Nissan Qashqai has been a massive success for the Japanese firm, and is loved by owners, especially those with young families. It has a stylish, modern design that can mix it with more expensive rivals. It also has another excellent 1.6-litre diesel engine that competes with the unit in the Honda CR-V for the best engine in the class.
Spacious, but still well proportioned and easy to drive, the Nissan Qashqai really is one of the most outstanding SUVs in the class, but the New Kia Sportage comes very close to matching it, and provides a better experience for passengers in the rear, which will be crucial for some.
Kia has done a great job at loading the New Kia Sportage with equipment. To get similar levels of tech, you will have to upgrade to more expensive trim levels in the Nissan.
With the improvements to the New Kia Sportage's handling, it now drives better than the Nissan Qashqai. In the corners, you can feel the New Kia Sportage has a bit extra – it grips well and the body roll is better than you might anticipate. It is also slightly more comfortable when cruising, too, taking the rough road surfaces better than the Nissan, but it's a close-run thing. This segment is as competitive as it gets, and the battle between the New Kia Sportage and the Nissan Qashqai demonstrates this perfectly. So, who wins?
Prices:
Kia Sportage – Between £18,000 and £29,405
Nissan Qashqai – Between £18,545 and £28,990
Verdict of the Kia Sportage
There is little to choose between these three cars. If you need extra space, then the Honda CR-V is probably the next option for you, but the room in the New Kia Sportage and the Nissan Qashqai isn't bad at all, so it is hard to justify spending more money on the Honda, unless you badly need more room.
It comes down to very fine margins here. The Honda CR-V costs considerably more, despite having a better engine and handy rear seats that beat the Kia for practicality. However, money talks and the Honda is just a bit too expensive to take on the New Kia Sportage.
That leaves us with the Nissan Qashqai. It has a better engine, which is more economical and almost as good as the Honda CR-V. With its smaller body it achieves better mpg figures too. It is still the car to beat, even though the New Kia Sportage comes close. The superior engine, infotainment systems, and looks just pip the New Kia Sportage here, but this is as close a call as they come.
Our advice would be to test drive them all to find your favourite, and don't forget that the extra warranty on the New Kia Sportage may be a factor worth considering too – especially if you plan on buying your New Kia Sportage outright.
Get in touch with a Vehicle Specialist Today!
Fill out the form below with your details, and one of our highly qualified specialists will be in contact within 24 hours.
When you lease a car with OSV there are no hidden costs, request a call back and we'll find you a finance, lease or purchasing deal designed just for you.