Review of the BMW 4 Series Coupe
The new BMW 4 Series Coupe is a fun, compact exec car that replaces the 3 Series Coupe as part of BMW's new naming strategy. It's still as insatiable on the road, and manages to be both desirable and affordable.
Out of its closes rivals, the 4 Series is the best to drive, and handles exactly as you'd want a £30K sports car to handle. It also boasts a range of exciting and powerful engines for you to get stuck into, and offers a high-performance M4 version for anyone who wants star in their own real-life version of Gran Turismo.
OSV takes a closer look with our BMW 4 Series Coupe review.
It actually drives better than the 3 Series on which it's based, thanks to a lower centre of gravity, a modified suspension setup, and rear wheels which are set further apart. The steering is direct; the suspension does well to resist body lean in bends, while the M Sport model with its sportier suspension set up improves on all of this.
It's a fast car regardless of which engine you plump for. The 420i petrol unit is entry level, but even this baby can get you from rest to 62mph in a matter of 7.3 seconds. The 430i model, meanwhile, gets you up to the same speed in just 5.9 seconds. They both come turbocharged, and are backed by four cylinders.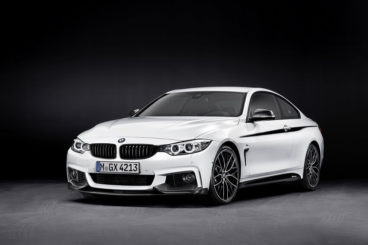 The 440i petrol is our top pick. It has six cylinders, delivers up to 326bhp, and covers the 0-62mph dash in 5.1 seconds. It has a lot of power which is easy to make the most of, thanks to the sheer handling prowess of this car. Switching to sport mode gives it even more of the X-Factor, inspiring more confidence when you approach bends.
The diesel engines are worth a good look because they balance solid performance with improved economy. The entry level 420d can do 0-62mph in 7.3 seconds, but the 430d is significantly quicker, with a 0-62mph time of just 5.5 seconds. But even this engine is outdone by the 435d, which does the same distance in 4.7 seconds.
You can opt for a manual gearbox or a more cerebral sport automatic, and we recommend the latter because its smooth gear shifts suit the car better. All diesel engines can be paired up with the brand's xDrive four-wheel-drive, but while the 430d and 435d units are smooth and quiet, the 420d is a touch noisier.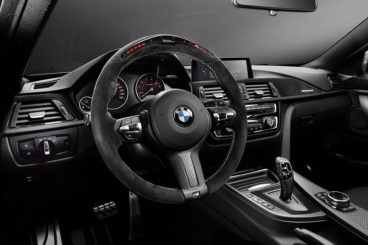 Being based on the 3 Series Saloon means you're going to have a rather classy interior – and the 4 Series Coupe certainly delivers. The suspension is soft, which guarantees a comfortable ride (unless you go for the M Sport trim), and the cabin is well insulated from exterior noise.
The dash is near-faultless. The layout is logical and user friendly, and the switchgear is of a very high quality. It's also really tasteful-looking, and we especially like the tablet-esque central screen. As always with a BMW, it comes with the brand's widely-praised iDrive control system.
This is a practical coupe that can comfortably seat four adults. The driver's seat and steering wheel have plenty of scope for adjustment; there are plenty of storage spaces for all your bits and bobs, while visibility is great for this type of car. The frameless windows are a nice touch, although a sloping roofline makes access to the rear tough, and also diminishes head room in the back.
The boot is sized at 445-litres, which is very reasonable, although it isn't the biggest in its class and is also smaller than the outgoing 3 Series Coupe's.
Considering the 4 Series Coupe's price point, you expect to get a good amount of standard equipment – and you do. The entry-level model comes with DAB digital radio, Bluetooth phone connectivity, two-zone climate control and leather seats, while the Sport range adds 18" alloys, sports seats and ambient lighting.
The M Sport line, meanwhile, stands out thanks to an exterior body kit and M Sport detailing in the cabin, while the range-topping Luxury model throws in several exterior chrome finishers and leather trim with Exclusive stitching.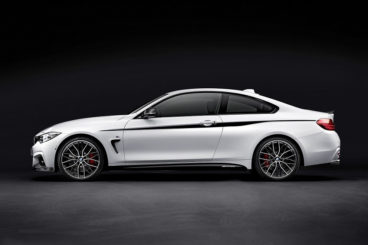 Costs of the BMW 4 Series Coupe
Prices for the new car start out from £30,000 and rise to around £47,700. If you're thinking of leasing it, you can pick up a deal from as little as £325+VAT per month. For more information on our leasing deals, you can check out our page here.
The 4 Series is not the cheapest to run in this market, but fuel economy is reasonable and, at times, even impressive. Moreover, residual values are good.
The entry-level 420i petrol engine might be basic but it's still fast, and gets an average fuel economy of 48.7mpg. The faster 430i returns 43.5mpg, while the large 440i petrol unit is good for 39.2mpg.
The 430d and 435d diesel engines are paired with the sport automatic transmission as standard and can achieve a fuel economy return of 55.4mpg and 49.9mpg respectively The 420d is your best bet if fuel economy is a priority, as it can achieve a return of 67.3mpg on average.
If you want to keep fuel costs down as much as possible, you should opt for the automatic gearbox, as it's cleaner and more efficient than the manual variant. The size of your wheels will also sway CO2 emissions for better or worse, so while you might be tempted to snap up larger alloys from the optional extras list, you should take into consideration long-term costs.
The car is fairly cheap to insure if you opt for the entry-level model, as it sits in insurance group 24. The high-performance M Sport model, meanwhile, occupies group 41.
Pros and Cons Of The BMW 4 Series Coupe
Stylish
Leaner and more muscular than the outgoing 3 Series two-door, it has a sense of style that it hasn't had previously, and makes its predecessor look like a weakling.
Great Handling
As ever with a BMW, the 4 Series Coupe is an adept handler. Thanks to well weighted steering, smooth gearstick changes and sensation agility, it's a superb package.
Good Engine Range
There are plenty of engines to choose from, and all compliment the lively nature of this coupe.
2.0-Litre Diesel Makes Too Much Noise                                                                               
Don't get us wrong – it's a cracking engine, but if you want refinement from your car, you'll have to overlook it. Frustratingly, the 418 suffers from the same issue, despite offering so much torque.
BMW 4 Series Coupe vs Audi A5 Coupe vs Mercedes-Benz C-Class Coupe
Let's see how the car measures up against its rivals in the comparison section of our BMW 4 Series Coupe review.
BMW 4 Series Coupe vs Audi A5 Coupe
The new Audi A5 Coupe is a more exciting, more striking version of the A4 Saloon. It's visually arresting, can boast a sumptuous interior, but ultimately comes up short in terms of handling dynamics.
If it's pure entertainment you want from your sports coupe, look no further than the 4 Series. The Audi A5 Coupe, by contrast, is a much calmer and composed affair, and generally fails to excite the senses.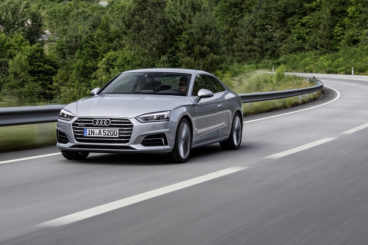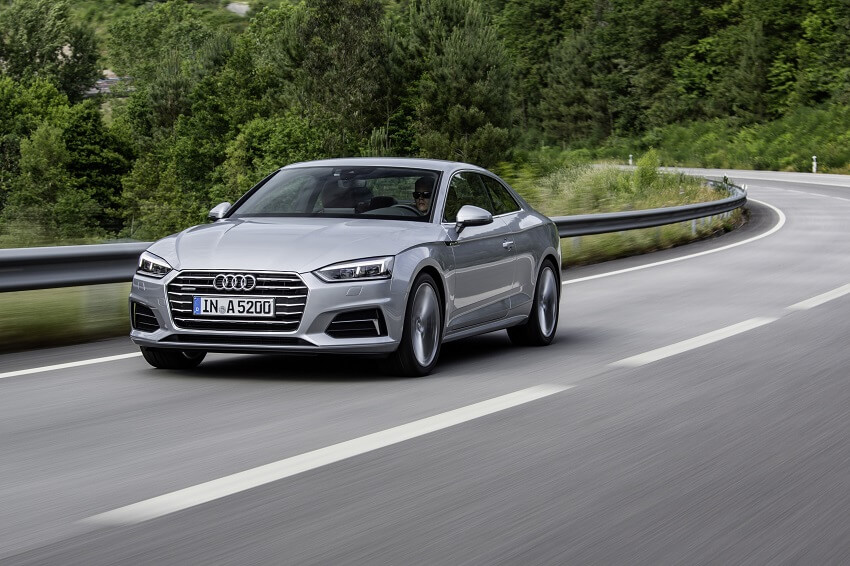 The eight-speed automatic gearbox is smooth and quick, but the suspension – as always with Audi – is overly firm, meaning you certainly won't fail to notice when you've hit a pothole. The numb steering disconnects you from the driving experience, and even the sporty Quattro system can't improve Qmatters.
A pair of turbocharged 2.0-litre petrol units are on offer, and they come in either 287 or 249bhp guise. There is also a turbocharged V6 petrol engine that delivers up to 349bhp. There are also a pair of 3.0-litre V6 diesel engines on offer, with the more powerful of the two capable of getting you from rest to 62mph in just 5.3 seconds before maxing out at 155mph.
Running costs should be similar to the A4's, though exact numbers haven't been confirmed just yet. We expect the powerful 3.0-litre 282bhp V6 diesel engine to achieve fuel economy returns of 55mpg while emitting 134g/km of CO2 into the air.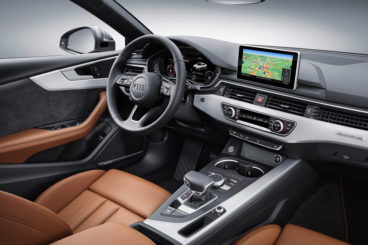 The interior, as ever from Audi, is as classy as they come. High-quality materials are used throughout the cabin and everything is great to look at. Basically, if you've already had a peek at the A4 Saloon's interior, everything here will be familiar. This means plenty of aluminium and leather, as well as a fair amount of convenience.
For example, head and leg room is good, and a 465-litre boot is very respectable for a car in this class. The swooping roofline does, however, make it tricky to access to the rear seats, but it's worth sacrificing a bit of practicality for such handsome looks.
BMW 4 Series Coupe vs Mercedes-Benz C-Class Coupe
The new Mercedes-Benz C-Class Coupe is better to drive than ever, and retains its sense of style and luxury. It can get pretty expensive though.
Thanks to the introduction of new technology, such as air suspension and Agility Select, the Mercedes-Benz C-Class Coupe offers an improved driving experience. It's now smoother and more agile, and therefore inspires you with greater levels of confidence, especially when you're taking on a corner.
The 2.1-litre diesel is fast and competent enough, but before you buy it you might want to consider whether you can really deal with it's rattily noise for so long. The smaller C220d, meanwhile, is the slowest in the range but can still cover the 0-62mph dash in 7.5 seconds.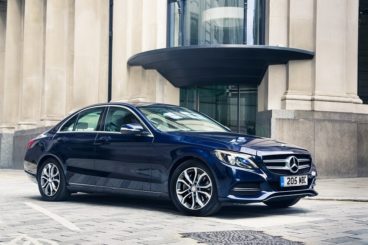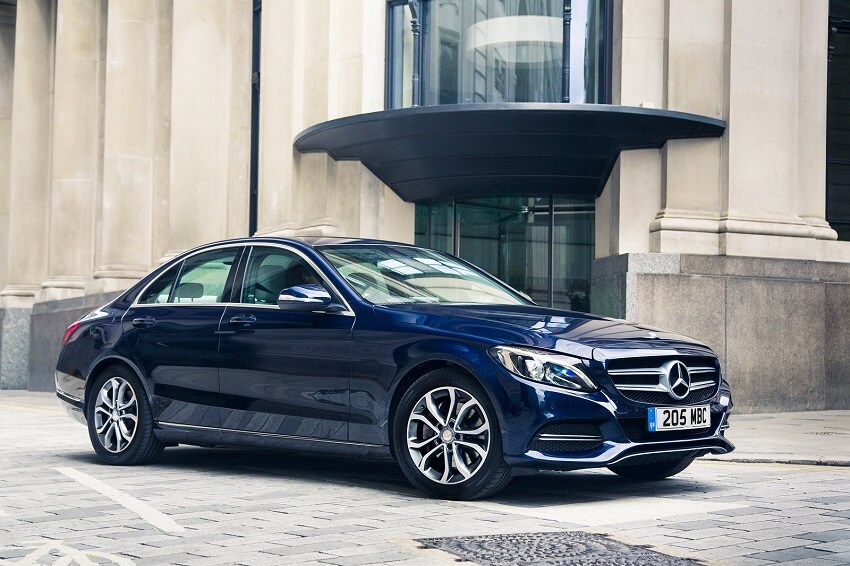 The petrol models are more interesting, though they'll cost you more to run. The base level 181bhp 2.0-litre unit does 0-62mph in 7.3 seconds, while the 241bhp variant does it in 6.0 seconds. You also have the option of a rapid but expensive AMG model, which can rocket you from rest to 62mph in a matter of 3.9 seconds.
The C220 diesel engine might be the slow-poke in the range, but it's very cheap to run, and can achieve average fuel economy returns of 68.9mpg. How much road tax you pay will ultimately depend on the size of the wheels you plump for. The smaller they are, the lower the CO2 emissions.
The petrol engines won't be all that cheap to run, no matter what sized-wheels you go for. The C200 181bhp is good for 53.3mpg, while the 241bhp variant can only manage 44.8mpg.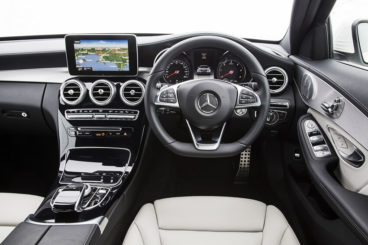 The Mercedes-Benz C-Class Coupe's interior is similar to that of the Saloon and Estate. This means you get a smart, well-appointed and well-built cabin that is also comfortable. The materials are of a high-quality, while Mercedes have taken great care with the detailing so that everything is clean and easy on the eye. There are also some new standard sports seats, and these are comfy and simple to adjust.
The car is not massively practical, but neither is the BMW or the Audi. It's practical enough so as to make it useful and easy to live with, and front seat occupants get plenty of headroom. Anyone in the back, though, will have to put up with the sloping roofline. The boot is measured at 400-litres, which makes it smaller than both the 4 Series Coupe and the Audi A4 Coupe.
Price:
Mercedes – £31,500 – £80,500
Verdict of our BMW 4 Series Coupe Review
A two-door version of the 3 Series could have gone badly wrong, as that car was – let's face it – a bit of a wimp. But far from being a damp squib, the 4 Series Coupe is a sexy proposition.
Marketing is a clever thing, and for many buyers even just a name change can be enough to convince them to give something a try. Sure, this car received a shot in the arm when BMW switched its name, but it's got a whole lot more going for it. The new BMW 4 Series Coupe is muscular and strong, powerful and fast, and it's also reasonably practical.
Get in touch with a Vehicle Specialist
Fill out the form below with your details, and one of our highly qualified specialists will be in contact within 24 hours.
When you lease a car with OSV there are no hidden costs, request a call back and we'll find you a finance, lease or purchasing deal designed just for you.