OSV Ltd is pleased to announce that it has entered into a partnership with Sands, the UK's leading charity for stillbirth and neonatal death.
OSV Ltd is a West Sussex based vehicle leasing broker established in 1997, it is a company driven by customer satisfaction and the belief that honesty and integrity should be at the core of everything we do. It is for this reason we have partnered with Sands.
"We're extremely grateful to the team at OSV Ltd for nominating Sands as their chosen charity partner. Our partners play a crucial role in the work that we do to raise awareness of our cause. Our life-changing work would simply not be possible without their dedication and support. Welcome to team Sands, OSV."
Daniel Brett-Schneider, Director of Income and Engagement, Sands.
To find out more about Sands and our partnership with them, please read our press release.
We recently received a glowing review from one of our customers who worked with Warren.
"If you're looking into car finance I'd strongly recommend speaking to Warren at OSV. I'm a bit of a novice, and it was my first time leasing a car. Warren was on hand to answer every question I had (sorry it was a lot!) and made the process very simple. The customer service is second to none, and between Warren and Tracy I received the car in quick time, especially given the restrictions around the pandemic. Also, Warren was able to find a car to suit my needs (we wanted an automatic family car, so went with the Nissan Juke), and my budget.
After doing some research myself I wasn't able to find a car anywhere near the price we are paying. Great customer service + excellent value for money = very happy customer!"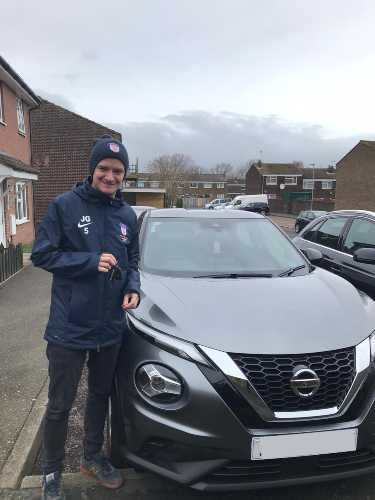 In our drive to help Sands, for every vehicle lease we arrange where the word SANDS is quoted, we will donate £100* to the Sands Charity.*Terms and Conditions apply.
LOOKING FOR A NEW VEHICLE?
Want to help Sands?
Contact us using the form below or call 01903 538835 and ask to speak with Warren, quoting SANDS