Review Of The Audi Q5 Diesel Estate
The new Audi Q5 Diesel Estate is a powerful, comfortable and efficient offering in a competitive sector. Perhaps crucially, it's also got the desirability factor some buyers are looking for from a practical large family car.
Audi has made a few changes since last time and they're all positive. The Q5 is now smoother, it emits significantly less CO2 and it looks smarter.
OSV takes a closer look at what it's all about with our 2018 Audi Q5 Diesel Estate review.
As well as everything mentioned so far, the Q5 also drives better than last time. There's no denying that this is a tall car but the German engineers have done a good job of ensuring it drives more like a conventional Hatchback. Body lean, for example, is minimal.
Anyone who drove the last generation Q5 will recall how it struggled over bumps. Hard surfaces were hardly smoothed over and things got pretty uncomfortable. Less so this time around, with the new Q5 able to absorb lumps and bumps almost like a sponge.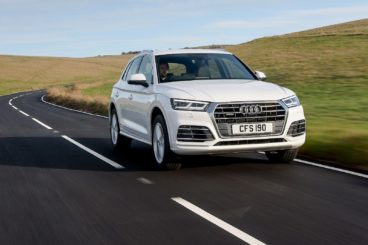 The steering is precise, which makes the car easy and enjoyable to drive, but there's a noticeable lack of feedback. This can make it hard for you to want to take corners with enthusiasm, although it always feels like a car you can trust. The Drive Mode Selector will prove useful and choosing Dynamic mode offers the best mix of comfort and neat handling.
Overall, though, the Audi is not what you could call entertaining. Instead, the focus is very much on comfort, composure and safety.
All models are paired up with a dual-clutch automatic transmission as well as four-wheel-drive. A sportier SQ5 variant is available; it improves handling, offers more grip and lowers the ride height.
In terms of the engines, there is only one diesel engine available at present. It's a familiar 2.0-litre power plant that develops as much as 187bhp, which is enough to cover the 0-62 dash in 7.9 seconds. Audi will be adding 161 and 148bhp variants of the same engine later in the year.
Audi Q5 Diesel Estate Interior, Design & Build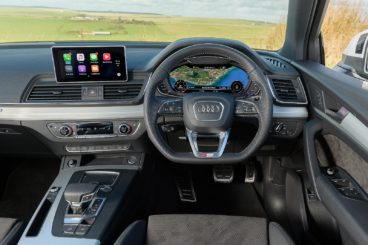 It's becoming a bit predictable for us to keep saying the same things about Audi interiors over and over again, but without any exceptions, they're as luxurious as interiors come in 2018. The Q5 is no different and sports a smart design, lots of high-quality materials and excellent build quality.
However, there is a caveat and it belongs to the dashboard. For some inexplicable reason, Audi has seen fit to install a 7" infotainment display that looks as though it's the handiwork of a kid who decided to try a bit of DIY over the weekend. It doesn't look good, even if Audi had their reasons (the screen is level with your line of sight).
However, we reckon the reasons were down to budgeting more than anything else. And for a brand who normally put together 10/10 cabins, this is a real shame.
Elsewhere, it's as you were. The Q5 is largely based on the Q7 inside, which means a thick gear selector, user-friendly air conditioning knobs and top-notch aerodynamics.
Is the Audi Q5 Diesel Estate practical? It doesn't weigh as much as last time and there's now more interior space on offer. There are plenty of clever ergonomic touches that make the car more usable, the door bins are generously proportioned and the glovebox is nice and large.
A multifunction steering wheel comes as standard and it has some useful touches, including buttons that allow you to adjust the stereo volume super fast. Space up front is fine, as is space in the rear, where three individually folding seats make it easy to change the boot size. The boot measures 550-610 litres – it all depends on what you do with the rear seats – and can be extended to 1,550-litres by folding the rear seats flat.
Equipment & Safety Of The Audi Q5 Diesel Estate
Standard kit is decent across the range, with the entry-level model getting Drive Selector, a power opening boot, 18" wheels, keyless entry, front and rear parking sensors, cruise control, 10 speakers, Bluetooth, a digital radio and xenon headlights.
The Sport trim adds sat-nav, LED ambient lighting and front sports seats, and the S Line model gets brushed-aluminium trim inserts, leather and Alcantara seats, LED headlights. Noticeably, Audi's excellent Virtual Cockpit is optional on all models.
In terms of safety, the Q5 was awarded all five stars when crash-tested by Euro NCAP and its standard safety kit includes autonomous emergency braking, ISOFIX child-seat mounts, tyre pressure monitoring and electronic stability control.
Matrix LED lights are optional, as is a self-parking feature, lane-departure warning and adaptive cruise control.
Costs Of The Audi Q5 Diesel Estate
Prices for the new car start out from £38,760 and rise to £46,560.
In terms of its running costs, Audi has done well to improve economy this time around. The 2.0-litre diesel engine is the most frugal, and can return 56.5mpg despite coming with Quattro four-wheel-drive. However, if you specify bigger alloys, it will return 54.3mpg and could emit as much as 136g/km of CO2.
The engine is fairly reasonable to insure and sits in group 29.
Want a great deal on an Audi Q5?
Whether you're looking to buy, lease or finance your new car, we can help. Fill in your details below and one of our vehicle experts will be in touch within one working day.
Pros and Cons Of The Audi Q5 Diesel Estate
Highly Refined
The levels of refinement are so good that the Q5 makes for an excellent cruiser.
Top Quality Cabin
As ever with Audi, the cabin is well finished and well appointed.
Feels Secure
The handling is reassuringly secure, the car gets Quattro and its safety kit is good.
Lack of Feedback
The car feels generally secure but a lack of feel from the steering will make you think twice about approaching bends with pace.
Expensive List of Options
The list is incredibly long and will hit you in the wallet. It includes the likes of the brand's Virtual Cockpit, a tablet for the back seats, adjustable suspension, a head-up display and an enhanced stereo.
Audi Q5 Diesel Estate vs Mitsubishi Shogun Diesel Station Wagon vs Land Rover Discovery Sport Diesel Station Wagon
Let's see how the car fares against its rivals in the comparison section of our 2018 Audi Q5 Diesel Estate review.
Audi Q5 Diesel Estate vs Mitsubishi Shogun Diesel Station Wagon
The new Mitsubishi Shogun Diesel Station Wagon might not be the most comfortable or best-looking SW available, but if you need a competent off-roader it's well worth a closer look.
On the road, the Mitsubishi offers just one engine, a 3.2-litre diesel unit that develops 197bhp. That's enough to cover the 0-62 gallop in 10.4 seconds if you go for the shorter wheelbase version and 11.1 seconds if you opt for the longer wheelbase variant.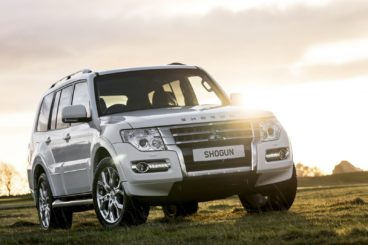 It's a noisy engine but it has guts and can accelerate the car without much effort. That means it makes for a good tower.
However, the Mitsubishi can't offer anything better than a rough-and-ready driving experience. Its suspension setup does a poor job of managing body lean and the car feels unsettled most of the time.
Off-road, however, it's a star and few competitors are as good at getting you through snow or thick mud.
Running cost? There's only one engine available but its emissions and fuel economy figures will be affected by which body style you go for. For example, the three-door model is more affordable to run than the five-door model and can return 31.4mpg versus 30.3mpg. Both models, however, cost £500 a year to tax.
Inside, the Audi blows the Mitsubishi out of the water where comfort is concerned and insulation here is also poor. To drown out the noise, you'd have to turn its six-speaker stereo up loud.
The seats are flat if firm and not supportive enough, and while there are a heating and ventilation system onboard, it isn't the best. The dashboard, meanwhile, is simple and functional, which some buyers will of course appreciate. However, a lot of the plastics are hard and cheap.
Is the Mitsubishi Shogun Diesel Station Wagon practical? If you go for the longer wheelbase version, it certainly is. It gets five doors, can be fitted with seven seats, and its boot measures 663-litres in the five-seater version. This is in stark contrast to the three-door, shorter wheelbase variant, which has a 290-litre boot.
Drop all the seats in the longer wheelbase variant, and you can extend the boot's capacity to 1,120-litres.
Storage space is decent, but while a cavernous storage box up front is good, just the one cup holder is a bit disappointing. We have no complaints where interior space is concerned, however, and rear-seated passengers are well accommodated.
Price:
Audi – £38,760 – £46,560
Mitsubishi – £32,645 – £43,305
Audi Q5 Diesel Estate vs Land Rover Discovery Sport Diesel Station Wagon
The new Land Rover Discovery Sport Diesel Station Wagon is a smart-looking compact "big" car that has the option of seven seats and which boasts excellent off-road ability.
On the road, the Land Rover is capable, feeling composed and agile. But thanks to its range of driver assistance systems, it's one of the best cars of this type off-road – if not the best.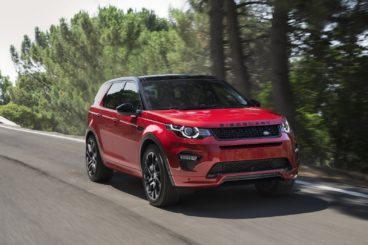 The suspension is a bit on the firm side at low speeds, but at higher speeds it does a good job of smoothing things out. On the motorway, the Discovery feels very relaxed while the steering is very car-like. Indeed, the Discovery does well to hide its weight but we'd prefer more communication from the steering wheel.
In terms of the engines, there's only one diesel available, a 2.0-litre that's brand new. It's cheaper to run, emits less, feels smoother and develops either 148 or 178bhp.
There's also just the one petrol engine available, a turbocharged 2.0-litre unit that produces either 237 or 268bhp. The less powerful of the two gets four-wheel-drive as standard, and covers the 0-62 sprint in 7.1 seconds. The bigger of the two feels a lot quicker and has a 0-62 time of 6.5 seconds.
Running costs? If you stick to two-wheel-drive, the smallest diesel can return an impressive 60.1mpg while emitting 123g/km of CO2. Add four-wheel-drive and those numbers change to 57.7mpg and 129g/km. The bigger diesel, meanwhile, returns 53.3mpg, but the petrol will be languishing around the 35mpg mark.
Inside, the Discovery Sports cabin holds up well when compared to the Audi. It's got a bit of flair, everything is carefully arranged for ease of use but buyers might get confused by the number of buttons on the steering wheel.
The trim, for the most part, feels durable and robust but look around and you'll soon spot cheaper materials. Moreover, the car feels fairly claustrophobic.
Is the Land Rover Discovery Sport Diesel Station Wagon practical? It's actually no bigger than a VW Golf but it gets a lot out of its dimensions. The seats are supportive and comfortable, there's more legroom available in the rear than last time, and there's a third row of seats. However, this extra row is best suited to shorter journeys.
Accessing the seats is easy thanks to doors that open to around 90 degrees, and you can also fold the second row of seats to make it easier to get into the third row.
With the third row of seats folded, the boot measures 981-litres. Fold all the rear seats and it extends to 1,698-litres.
Price:
Land Rover – £28,355 – £51,070
Verdict Of Our 2018 Audi Q5 Diesel Estate Review
This is the second generation Q5 but it doesn't feel like a baby at all. It's matured quickly, is a very solid choice and can easily compete with its more established rivals. On the road it's comfortable and refined, its cabin is rich in quality and tech, and it feels super safe. It's already hugely popular, but the question is whether you think it's time to climb aboard the Audi Q5 Diesel Estate.
When you lease a car with OSV there are no hidden costs, request a call back and we'll find you a finance, lease or purchasing deal designed just for you.