Review Of The Ford Mondeo Hatchback
The new Ford Mondeo hatchback is larger, better looking and even more comfortable than last time around. But is it still relevant?
This hatch has been a common sight on British roads since the mid-1990s, and it instigated the phrase "Mondeo Man" to describe mainstream drivers. A lot has happened to the automotive market since then, and Mondeo Man has very much moved on from this sector and into more adventurous charters, such as the crossover SUV market.
If you aren't all that interested in premium crossovers, though, and instead want a hatch that is reliable, austere and solid, the Mondeo is still a very capable machine that has a lot to offer in 2016. OSV takes a closer look at what it's all about with our Ford Mondeo Hatchback review.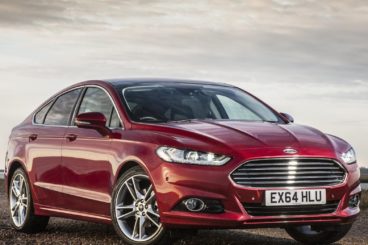 One of this car's biggest strengths, when Mondeo Man was in his prime, was its sharp handling. Ford are known for producing best-to-drive cars in each sector they launch a vehicle in, but this time around the U.S. brand has decided to water things down a touch. It's not as entertaining to drive as it used to be, but it is at least more comfortable and relaxing.
You could argue that the Mondeo has "grown up" and has quietened down in the intervening years. The steering is now lighter and faster, but it's got less feel and is, therefore, less engaging. It also doesn't give you as much confidence in fast bends. The suspension is more comfortable, but this is at the cost of more body lean in corners. The Mondeo hatch is not the fun family car it once was.
In terms of the engines, OSV's pick is the 1.5-litre petrol unit, which offers more performance than the robust 2.0-litre EcoBoot petrol engine. The 1.5 sounds sporty enough when you put you foot down, but remains quiet when you're cruising along. It's quite nippy too, and can pull this Ford hatchback from rest to 62mph in 9.2 seconds.
Ford have also taken the unorthodox decision of offering an entry-level 1.0-litre petrol unit. It manages to drag along this hefty car, but it isn't very convincing.
The 2.0-litre 178bhp diesel power plant is also an engine that you might want to overlook. It's refined enough, and despite the papers suggesting that it can get you from rest to 62mph in 8.3 seconds, it never actually feels that quick. It's inflexible around town, too, and you get the feeling that it could stall at any moment. In terms of the diesels, our pick is the 2.0-litre 207bhp bi-turbo engine that is effortlessly smooth and takes just 7.9 seconds to cover the 0-62mph sprint.
The Mondeo Hybrid is another unit that ultimately disappoints. It's now looking and feeling its age, and cannot match the running costs of the other diesels.
The Ford Mondeo enjoyed its heyday towards the end of the nineties, but it's since been overtaken by premium hatches that sport gorgeous interiors – something the Ford, with all its hard plastics, never really offered. This time around, the brand are on a charm offensive that starts with a corporate grille that has already been compared to an Aston Martin. It gives this car a fresh shape, and handsome good looks that take it to the next level.
Ford, though, have been quick to point out that their interior is never going to compete with, say, the BMW 3-Series.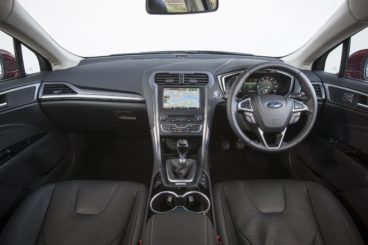 However, it does have a much higher quality look and feel to it, and it's Ford's aims to convince buyers who are prepared to remain loyal to the brand – if they feel it's worth it.
The interior comes with a soft-touch instrument panel, laser-cut quilted leather seats and various other handcrafted features that make it desirable. The seats are a bit of a let-down because they aren't all that comfortable, but mostly everything feels upmarket. New rectangular air vents have replaced the outdated circular ones, while an 8" infotainment screen has been introduced, and it's some 1.5" bigger than the VW Passat's screen. The cabin is also really quiet, and exterior noise is reduced to a minimum.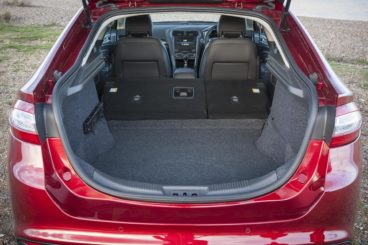 This Mondeo is 87mm longer than last time around, which gives you more space up front and in the back. If you add in the optional panoramic sunroof, the car will feel even bigger and will even feel a lot like an executive saloon. There are lots of storage spaces littered around the place, while the bigger boot now measures 550-litres which can be extended to 1,466-litres if you fold down the rear seats.
The large 8" colour infotainment screen is standard across the range, as are 16" alloys, an alarm, climate control, a DAB digital radio and cruise control.
The Zetec trim adds all-round electronic windows and a heated windscreen, while the Titanium model treats you to sat nav, automatic lights and wipers, and a number of useful safety features, including traffic-sign recognition.
The Titanium X model includes leather trim and LED headlights, while the range-topping Vignale model adds 18" alloys, special leather seats, a hexagonal grille, and a reversing camera.
Costs Of The Ford Mondeo Hatchback
Prices for the car start out from around £20,500 and rise to just over £32,000. Ford has one of the UK's largest dealer networks, and if you're considering leasing the Mondeo over three years on a Contract Hire, you'd be looking at paying somewhere between £175 – £340 + VAT – which is not bad at all.
Running costs run the full gamut from 35mpg to 78mpg. Although official figures claim that the 1.0-litre EcoBoost unit returns 55.4mpg and emits just 119g/km of CO2, it's going to be hard to achieve such economy in real-world conditions. Instead, you'd be looking at returning around 35mpg, which is hardly impressive. The 1.5-litre EcoBoost is a better option, as it returns 48.7mpg and costs £130 per year to tax.
The diesels are your best bet if you want to keep running costs down, and the 1.5-litre diesel engine is the star of the show, returning as it does 78.5mpg while emitting 94g/km of CO2.
Vauxhall recently scrapped their lifetime warranty, and all eyes turned on Ford to see how they'd respond. As it turns out, they've stuck to their guns and this Mondeo comes with the standard 3-year/60,000 mile package as all other Ford's. A basic service, meanwhile, should cost you no more than £125.
Pros and Cons Of The Ford Mondeo Hatchback:
Pros:
It's Spacious
The first thing that will catch your eye about the new Mondeo is how big it looks on the outside. Photographs don't really do it much justice, but take a closer look in the metal and you'll surely be as impressed as we were by its size.
It's 87mm longer than its predecessor, and as well as having a positive effect on its exterior aesthetics (the bigger trapezoidal grille looks ace), it also means that it's much roomier indoors. Even the tallest of adults will have lots of space in the rear, and if you opt for the range-topping Titanium X model, you'll benefit further from ten-way adjustable electric seats.
There is genuine room for 5 adults in here.
It Has A Very Upmarket Feel
Ford aren't aiming to compete with premium hatchback's, but all the same, this new Mondeo has a very plush interior that is going to keep a lot of loyal buyers onside while possibly tempting back those keen to look elsewhere.
There is an evolutionary step from past Mondeo's to this one in many aspects of this car, but the interior is more revolutionary. Out go the hard plastics and in come soft-touch surfaces.
Lots Of New Technology
Ford like to keep up with the latest technology, but they also make sure that they introduced relevant technology that buyers actually want and can use. What's pleasing with this new Mondeo hatch is that they've introduced a raft of tech normally reserved for more prestigious brands.
Buyers get an updated safety kit that is awash with handy features, parking assistance, and Sync2, the brand's new infotainment system that was developed by Microsoft.
Cons:
Lots Of Disappointing Engines In The Range
There was already a handful of underperforming engines in the range before Ford took the unusual decision of chucking in a tiny 1.0-litre petrol unit. We're not sure what the thinking was here, but this engine certainly isn't a pocket rocket, and it definitely doesn't pack a punch. It's going to be overlooked by most (if not all) buyers.
The available Hybrid is all but redundant, too. Relying on outdated hybrid technology, it's way behind its rivals in this sector, especially the Lexus. It's paired up with a noisy CVT automatic 'box, and its running costs are poor. Snap up at your peril.
Lots of Optional Extras – But Too Many Important Ones
We like a juicy options list as much as anyone, but Ford have taken the risky move of including a lot of important accessories as extras that their rivals include as standard.
The lead in model "the style" most glaring useful features excluded are parking sensors, sat-nav, a reversing camera and blind spot warning.
Ford Mondeo Hatchback vs. Mazda 6 Saloon vs. BMW 3 Series Saloon
The Mondeo has a lot more rivals than it had back in the nineties. Let's see how it measures up in the comparison section of our Ford Mondeo Hatchback review.
Ford Mondeo Hatchback vs. Mazda 6 Saloon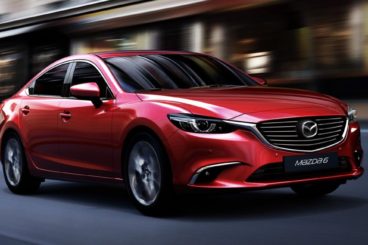 The Mazda 6 Saloon is a real rising star in this sector. It looks more stylish than the commanding Mondeo and boasts more entertainment behind the wheel.
Indeed, its drivability makes the Mazda a real catch with families who want something that looks the part and drives brilliantly, too. Easily the most fun-to-drive family car on the block, it comes with sharp handling and a punchy performance – and it's got plenty of comfort, too.
Although the Saloon variant is noticeably bigger than the Mazda 6 Convertible, it manages to retain a lot of its beauty. You can optimise it with 19" alloys for a sportier look, though these larger wheels will compromise ride comfort.
Like Ford, Mazda knew they had to improve the interior quality of their models if they aren't to lose more customers. And like Ford, Mazda's team of designers and engineers have done just that. There is a lot of space up front and in the back, though the car isn't as accommodating to taller passengers as the Ford is. The dash is also not quite up to the Mondeo's standards, and is more functional than desirable, while the leather steering wheel becomes easily worn.
And while this car looks fantastic on the outside, that sleek shape has compromised practicality. It's a four-door saloon that puts style before substance, and while the cabin is roomy enough, the boot measures just 483-litres. Regarding running costs, its most frugal engine can return 62.8mpg, which is way off what the most economical Ford engine can manage.
Prices:
Ford – £20,500 – £32,000
Mazda – £20,000 – £28,000
Ford Mondeo Hatchback vs. BMW 3 Series Saloon
The 3-Series saloon has been outselling its rivals for a long time now, and this latest version might catch your eye if you're thinking of making a step up from being a Mondeo Man.
It's got all the same ingredients that have won customers over in the past, including best-in-class handling, economical engines, a plush interior quality, and debonair good looks.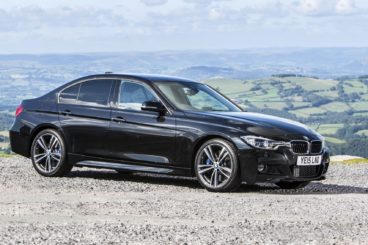 One thing it hasn't got, though, is a huge boot. While 480-litres will be enough for some buyers, it's 70-litres less than the Mondeo's boot. Indeed, the BMW can't compete with the Mondeo when it comes to space and practicality on the whole, and it's best if you avoid it if these are your priorities. Although it's the biggest 3 Series so far, a high transmission tunnel eats into the middle seat occupants space in the rear, while access is far from ideal.
The 3 Series is not cheap to buy, but the running costs are surprisingly low. All diesels are capable of returning over 50mpg, while even the most powerful unit in the range emits under 150g/km of CO2. The most frugal engine in the line-up is a 2.0-litre 161bhp diesel that returns 74.3mpg and is free to tax. This makes it very competitive with the Mondeo.
The 3 Series saloon is also reliable and comes with a very useful safety kit and a generous amount of standard equipment, including a 3-spoke leather steering wheel, air conditioning and a trip computer.
Prices:
Ford – £20,500 – £32,000
BMW – £25,000 – £41,000
Verdict Of Our Ford Mondeo Hatchback Review
This the most polished Mondeo yet. Commanding, comfortable and fairly inexpensive to run, it's got all the equipment needed to give its premium rivals a run for their money in this sector. Although drivability has been sacrificed for more comfort, it's only a very small caveat and the Ford Mondeo hatchback continues to represent a solid value for money for families who want something practical and contemporary.
Get in touch with a Vehicle Specialist Today!
Fill out the form below with your details, and one of our highly qualified specialists will be in contact within 24 hours.
When you lease a car with OSV there are no hidden costs, request a call back and we'll find you a finance, lease or purchasing deal designed just for you.