Review Of The BMW 3 Series Diesel Touring
The new BMW 3 Series Diesel Touring manages to be many things which the regular 3 Series Saloon isn't: It's sportier, more versatile and it costs less to run. What's not to like?
It's easily one of the most cultured Estate cars on the planet. Seen by many as more of a sports car than a family car, it just so happens to be a bonus of the Diesel Touring that it's so accommodating for families.
OSV takes a closer look at what it's all about with our 2018 BMW 3 Series Diesel Touring review.
There's no doubt that the 3 Series Touring is bigger than the Saloon version, but it still manages to handle just as well. Its steering is sharp and we'd go as far as saying this is the best car of its type to drive.
The steering is communicative, which means you always know how much grip the front tyres have, and the car always feels true wherever it is. No Estate car can match it on the road, something which is helped not least by its rear-wheel-drive layout. Super strong brakes help, too.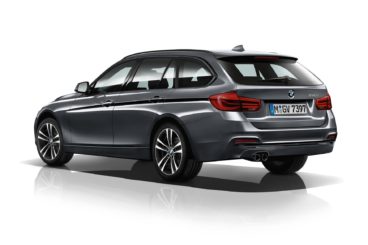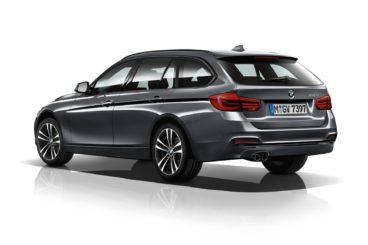 Opt for the 320d diesel model and any of the more expensive ones, and you also get the chance to add xDrive four-wheel-drive which makes the car even more reliable in extreme conditions. It's got your back.
All models come with a manual gearbox as standard but you can specify the 8-speed automatic if you prefer. We recommend it for the way it changes gear so smoothly and so quickly. It boosts economy and doesn't negatively impact CO2.
In terms of the engines, the smallest diesel belongs to the entry-level 316d Touring model. It's a tad slow and takes a rather plodding 11.2 seconds to complete the 0-62 sprint. Moreover, it develops just 115bhp, which might cause most of you to overlook it.
The 318d model builds on it, developing 148bhp and recording a 0-62 time of 8.9 seconds. That should satisfy most buyers, but if you want four-wheel-drive, you'll need to look at the 320d model that completes the same sprint in 7.6 seconds.
A 330d model is next in the range. It produces as much as 255bhp, gets the option four-wheel-drive as standard and can haul you from standstill to 62mph in just 5.4 seconds. The two-wheel-drive variant does it in 5.4 seconds.
Rounding off the range is a 335d Touring xDrive monster that returns 50mpg economy and powers its way from rest to 62mph in less than 5.0 seconds. Not bad for an Estate packed with people, but is it really necessary?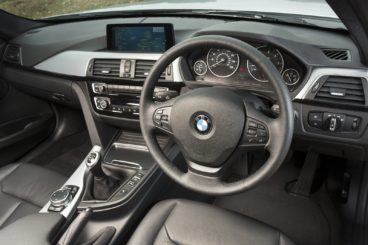 Since there'll be a time when your car will be loaded with five people, you're going to want it to be pretty comfortable. The 3 Series Touring is just that and copes well with even the worst roads in Britain.
The driving position is good too, with both the seat and steering wheel offering lots of adjustability. Opt for one of the more powerful M Sport models (or even just a Sport model) and you'll also benefit from optional driving modes that allow you to tweak the car's suspension setup for even more comfort on rougher roads.
The dashboard is very user-friendly and feels robust enough to withstand the rigours of family life on the road. The brands iDrive infotainment system is standard on all models and is easy enough to get the hang of. It's one of the best in the business and offers a number of possible infotainment upgrades.
BMW offers their remote services feature with all models too so that you can use your smartphone to keep up with all kinds of things, such as how much fuel you've got left.
Is the BMW 3 Series Diesel Touring practical? Its 495-litre boot sounds reasonable in isolation but it's smaller than a number of rivals, both mainstream and premium. Fold the rear seats and you can extend it to 1,500-litres.
A split-opening powered boot lid is standard, and it will prove useful when your hands are full.
Other than that, there is no shortage of storage spaces in the 3 Series, but while it's possible to squeeze three adults into the rear, two will be a lot more comfortable. Those upfront have a bit more space, but the seat-height adjustment system is awkward.
Equipment & Safety Of The BMW 3 Series Diesel Touring
BMW used to be a bit thrifty when it came to the amount of kit they included as standard, but not anymore. Each 3 Series Touring gets electric windows and mirrors, the iDrive control system, Bluetooth, cruise control, air conditioning, sat-nav and run-flat tyres.
The SE model adds automatic lights and wipers, dual-zone air conditioning, an automatic dimming mirror and Driver Performance control, while the Sport model gets sports seats, gloss black inserts and bigger alloys. The Modern trim, meanwhile, benefits from a kidney grille that's finished in aluminium.
In terms of how safe the car is, the Touring won't be crash-tested by Euro NCAP because it's so similar to the Saloon variant, which bagged all five stars. Its standard safety kit includes lots of airbags, tyre pressure warning and electronic stability control. Optional extras include blind spot warning.
Costs Of The BMW 3 Series Diesel Touring
Prices for the new car start out from £28,795 and rise to £46,645. For more information on our leasing deals, check out our page here.
In terms of its running costs, the diesel engines are perfect for high-mileage drivers. The 330d is performative but it also returns 53.3mpg and emits 138g/km of CO2.
That said, the 320d EfficientDynamicPlus model is more frugal and can return as much as 67.3mpg if you specify the 16" alloys and automatic transmission. It also emits a mere 104g/km of CO2 and has a BiK rating of 20%.
The 216d Touring costs less to buy but is less economical with its returns of a 64.2mpg economy. It also emits more CO2 – 116g/km of it.
Pros and Cons Of The BMW 3 Series Diesel Touring
Excellent Handling
Snap up this Estate and you'll be rewarded with a fine handler.
Powerful But Economical Engines
The 320d diesel model clocks 0-62 at 6.7 seconds and returns over 64mpg when fitted with the automatic 'box.
Stylish
Who said Estate cars can't look good?
Expensive Options
There are plenty of them and they're not cheap!
Lots of Engines
There's lots of engines on offer, plus lots of different specifications, which can be off-putting.
BMW 3 Series Diesel Touring vs Audi A6 Diesel vs Ford Mondeo Vignale Diesel Estate
Let's see how the car fares against its rivals in the comparison section of our 2018 BMW 3 Series Diesel Touring review. .
BMW 3 Series Diesel Touring vs Audi A6 Diesel Avant
Like the BMW, the new Audi A6 Diesel Avant proves that Estate cars don't have to be ugly and cumbersome. This boasts an upmarket image and lots of performance.
On the road, the Audi is accomplished enough but it isn't as much fun to drive as the BMW. It's at its best when cruising on the motorway but because its steering lacks feedback, it's not as agile on twisting country roads like the 3 Series.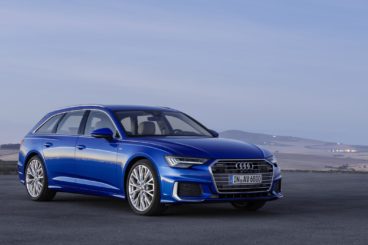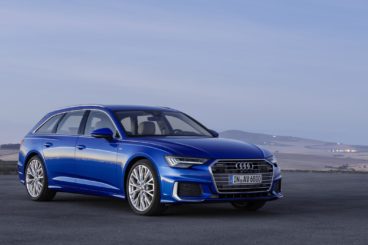 That said, it benefits from a lighter body in 2018 and is a lot easier to drive than its predecessor.
In terms of its engines, diesels are once again the mainstay of the range. A 2.0-litre TDI Ultra kicks things off, developing 187bhp and completing the 0-62 dash in 8.7 seconds if you stick to the manual 'box. Specify the automatic and you can cut that down to 8.5 seconds.
The 3.0-litre TDI engine is smoother, produces 215bhp and gallops from a standstill to 62mph in just 6.8 seconds if you add four-wheel-drive. Without Quattro, it has a 0-62 time of 7.3 seconds.
Rounding off the range is a crushing 3.0-litre BiTDI Quattro engine that develops 316bp, and which covers the 0-62 sprint in almost 5.0 seconds.
That is, of course, an impressive turn of pace but with economy pegged at 45.6mpg, most buyers will probably prefer to take a look at one of the less extravagant diesels. A 268bhp version of the 3.0-litre TDI engine returns 55mpg, which makes it as economical as the 215bhp variant.
Meanwhile, the entry-level 2.0-litre TDI Ultra is good for returns of 64mpg.
Inside, there's not too much to fault. The S Line models are a bit uncomfortable thanks to their lowered sports suspension, but the entry-level models are comfortable (which is helped by standard leather seats) and well-insulated.
Interior quality is superb too, with all models benefiting from well-positioned controls, lush surfaces and soft-touch plastics.
Is the Audi A6 Diesel practical? Its 565-litre boot is considerably bigger than the BMW's, and it extends to 1,680-litres when you fold the rear seats. Its opening is low and wide, which is a bonus, as is the small lip.
The new model is a bit shorter than last time but wider and headroom is good all-round. In fact, there's more rear headroom in here than in the A6 Saloon. Like the BMW, two adults will be far more comfortable than three in the rear.
Thanks to its tremendous length, the A6 can be tricky to park. A parking system comes as standard and we definitely suggest adding it if you opt for this car. Other than that, there are plenty of storage spaces on offer.
Price:
BMW – £28,795 – £46,645
Audi – £35,300 – £61,665
BMW 3 Series Diesel Touring vs Ford Mondeo Vignale Diesel Estate
The new Ford Mondeo Vignale Diesel Estate is technically a Mondeo, albeit a luxurious one. Ford says it's a separate model to the Mondeo and it gets slightly smarter styling, more refinement and the likes of quilted leather upholstery to distinguish it.
The Mondeo has traditionally been one of the best cars to drive in this class, but this time around Ford has watered down its driving dynamics. It's not as engaging as it once was, but it's still an accomplished and comfortable cruiser.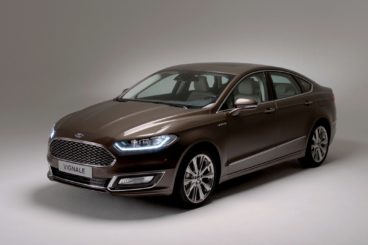 The steering is nice and light, which makes it easy enough to control such a hefty car, and it's nowhere near as intimidating as it looks.
In terms of its engines, there's just one diesel available but it comes in a few different power guises. It's a 2.0-litre engine that develops 148bhp, 177bhp and 207bhp respectively. The smallest two can be specified with four-wheel-drive, while the 207bhp gets it as standard.
Four-wheel-drive isn't essential, however, as the Mondeo's massive tyres already provide lots of grip. Moreover, four-wheel-drive increases running costs and dents performance somewhat.
On the whole, however, running costs are decent. The 177bhp, when paired up with the manual 'box, can return 62.8mpg, while the smaller 148bhp variant is good for returns of a 67.3mpg economy. Adding four-wheel-drive, however, will knock that down to around 57.7mpg.
Inside, the Mondeo Vignale is a special place to be. It's luxurious, well-built and super comfortable. Ford describe it as an "experience" and it gets the likes of the brands SyNC2 infotainment system as standard. LED headlights, a reversing camera, quilted leather, heated seats are also standard, as is a leather steering wheel.
Is the Ford Mondeo Vignale Diesel Estate practical? Its cabin is pretty vast and headroom is good all-round. The large windows brighten things up and help with visibility, but like with the BMW, two adults will be far more comfortable in the rear than three.
Wide opening doors make access easy, a pair of cup holders and a reasonably sized glovebox make up some of the storage spaces, while the boot measures 525-litres. That's bigger than the BMW but it's 12-litres smaller than last time. Fold the rear seats and you can increase it to 1,780-litres.
Price:
Ford – £31,000 +
Verdict Of Our 2018 BMW 3 Series Diesel Touring Review
The 3 Series itself is a cut above its rivals, and this Touring model takes the winning blueprint and builds to it. It adds power, a bigger boot, sportier looks and lower running costs. Add in BMW's usual safe-as-houses build quality and the new BMW 3 Series Diesel Touring is the clear winner in its sector.
When you lease a car with OSV there are no hidden costs, request a call back and we'll find you a finance, lease or purchasing deal designed just for you.