Review Of The Bentley Bentayga
The new Bentley Bentayga is certainly not cheap, but if you have the money to purchase and run it, it's a luxurious family car like no other. In its class, it's the apex predator.
This is the most expensive car of its type on sale here in the UK today. It's around £10,000 more expensive than the range-topping Range Rover Autobiography model, as well as three-times more expensive than a base-level Porsche Cayenne. But you get what you pay for, which includes some seriously sophisticated engineering that is unmatched anywhere else on the market. It's also rapid, a great handler, and looks absolutely jaw-dropping.
OSV takes a closer look at our Bentley Bentayga review.
This machine is hugely expensive to run, but at least it compensates by being an adept handler. It's a car for all occasions; it's an effortless cruiser, where it offers comfort and serenity, and it's also capable of propelling you and your loved ones from rest to 62mph in an astonishing 4.0 seconds.
But it's also more than just a quiet motorway cruiser and manic speed freak. It's agile on snaky roads and offers minimum body lean in bends. Steering, moreover, is precise and direct. At times, it's easy to forget exactly how big this car actually is.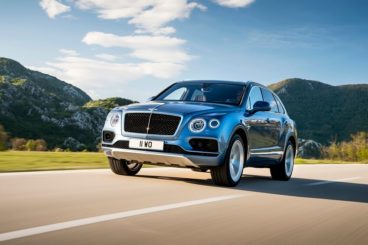 There are four driving modes available:
Comfort
Bentley
Custom
Sport
These four modes will adjust the stiffness and suspension until you're happy and ready to go. The car is able to cope with poor road surfaces fairly well, but there will be some perceptible judder's over our worst roads. The sizeable 20" alloys don't help this.
There are no diesel engines available, so you get to choose from two petrol units. A 6.0-litre twelve-pot engine is the most powerful of the two. Good for 600bhp, it can get you from rest to 62mph in 4.0 seconds. It's super quiet if you want it to be, and it's also really smooth.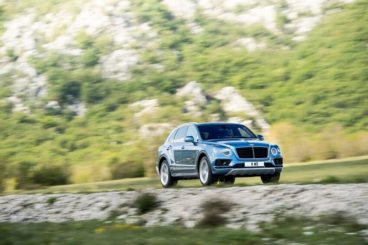 You might prefer it to have a sportier exhaust noise, but the supercharged 5.0-litre V8 petrol unit produces a better note. It's all about preferences, though, because some buyers would argue that a Bentley should be whispering and not growling. But whichever engine you choose, this car purrs.
Bentley have plans to add a 4.0-litre petrol engine to the range eventually, but there are no signs at present that there will be a diesel.
As soon as you step inside this car, you will appreciate that the interior is a special place to be. Metal, wood and leather are used to adorn the cabin, while the seats are 22-way adjustable, which ensures maximum comfort. Sound insulation is class-leading, while the quiet engine makes longer journeys a real pleasure. There will be a bit of judder as you traverse some of our poorer surfaces, but it isn't enough to be a deal breaker. If, however, you go for the optional 22" alloys, you will really feel those bumps and grinds.
The dash is a true piece of art. The quality of the materials is astounding, while the fit and finish couldn't be better. Everything is aesthetically pleasing, with a particular highlight being the hand-matched wood veneers.
Everything is super durable and robust, while the 8" touchscreen system is dazzling and sums up this classy interior experience. It's a classy piece of advanced technology, but it's got that old-fashioned charm that makes it so appealing and so unique.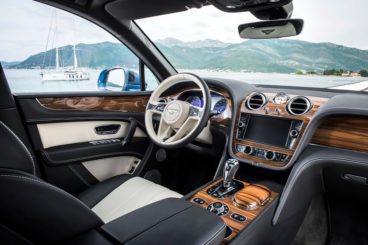 Oddly enough, there are some switches here that have been taken from the Audi Q7. The controls on the steering wheel are the same, with the only difference being that these are metal and not plastic. When you consider that this car costs three times as much as the Q7, you can be forgiven for finding this hard to swallow.
Head and legroom is generous upfront and in the rear, and four adults should be able to sit in comfort. There is a pronounced lip in the middle of the floor that will impede on the middle rear-seat passenger's space, but other than that interior room is good. You'll find lots of storage spaces here and there, but the 430-litre is a bit underwhelming. If you retract the load cover, however, you can extend this to 590-litres.
The Bentley Bentayga  has a decent amount of standard equipment. Leather seats come as standard, as does a wi-fi hotspot, satellite navigation, a choice of fifteen colours, LED headlights, and a panoramic sunroof.
The optional extras list is vast and expensive. Opt for the Event Specification package and you'll get a leather-trimmed rear seat which enlarges the boot floor, but which will cost you a further £2,400. The All-Terrain Specification, meanwhile, is useful for if you want to make your under body more robust.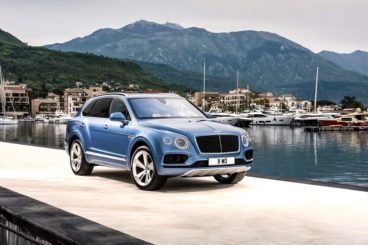 Costs Of The Bentley Bentayga
Prices for the new car start out from £160,000 and rise to £230,000. Leasing the Bentyaga SUV is not cheap either, with leasing deals starting out from just under £3,000 + VAT a month.
Running costs don't get much better, but it's worth remembering that this is a luxury vehicle. Large cars such as this already use more fuel than a hatch, while luxury cars cost more to run than saloons. Put the two together, and it's like you'll be paying to run the car on gold.
It's also worth noting that the 6.0-litre twelve-cylinder 600bhp engine was once used to power the thirsty Lamborghini Aventador. And while the Bentley can achieve a better fuel economy return of 21.6mpg than the Lamborghini ever managed, this is only a claimed figure. The likelihood is that you'll be achieving average returns of 18mpg – at best. Basically, if you rag this car, you will find yourself at the petrol pump more often than not.
And this is really the biggest concern here. Although families might not put fuel consumption high on their list of priorities, "not having to go to the fuel pump so often" might top your list after you've owned one of these for six months. All those trips could easily become wearisome.
The car occupies insurance group 50 – the most expensive of them all. A standard three-year/unlimited-mileage warranty has got your back, while you should aim to service your Bentayga once a year.
Pros And Cons Of The Bentley Bentayga
Unbelievably Quick
Do we really buy large 's for the fact that they can rocket us, our loved ones and our bags from rest to 62mph in just 4.0 seconds? Probably not. But if there such a luxury as this is offering such scintillating pace and performance, you have to ask – why not?!
Exquisite Build Quality
Remember the days when your grandparents used to say "they don't build 'em like that anymore"? Well, it turns out that they do. In fact, they build them even better.
The new Bentley is forged from high-class materials and is stunningly beautiful. Its interior is peerless in this class.
Fantastic Handling
A car of this size should not handle this well. The agile nature of this car is so good, that you feel as though you're driving a car half its size. In bends, the response with all the agility and poise of a nimble, sure-footed ballerina, while the four driving modes make it so that you enhance all of its top qualities.
It's Thirsty
There are no diesel engines available, and Bentley isn't giving any signs that there ever will be. As such, you're left to choose between two thirsty gallons of petrol, one of which was last seen in a rather parched Lamborghini.
Bentley claim returns of 21mpg are possible, but it's likely that you'll draw out 18mpg at best.
Polarising Looks
If looks could kill, this one would only eliminate half the population. Some will be impressed by its typically commanding shape, while other might digress that it's just a bit too regal for what is essentially a family car.
Bentley Bentayga vs Land Rover Range Rover Sport vs Porsche Cayenne
The Bentley is a supreme machine, but does it offer the best value for your cash? Let's see how it measures up with its rivals in the comparison section of our Bentley Bentayga review.
Bentley Bentayga vs Land Rover Range Rover Sport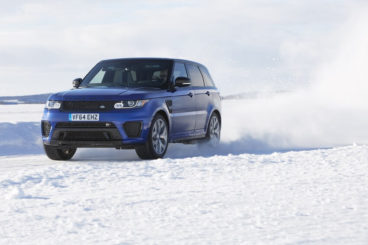 The new Land Rover Range Rover Sport  is an upmarket SUV that is both luxurious and very good to drive. Like the Bentley, it is expensive to buy and run.
A super smooth 8-speed automatic transmission is fitted to each model as standard. Along with the fact that the Land Rover Range Rover Sport is now considerably lighter than last time around, it all adds up to a hefty car that is surprisingly fast in a straight line and responsive in bends.
An anti-roll system, meanwhile, helps to keep the machine level as you tackle bends, which is no mean feat for such a big car.
In terms of the engines, the petrol range is made up of a small collection of very performative power plants that have enough muscle to haul this car from rest to 62mph in some impressive times. Take the 542bhp variant of the monstrous 5.0-litre V8 engine, which does the 0-62mph dash in just 4.5 seconds.
The diesel engines are a tad slower, with the smallest taking 6.8 seconds to get you from a standstill to 62mph. A diesel hybrid option is marginally quicker, and covers the same distance in 6.4 seconds. As well as being the fastest diesel engine, it's also the most economical, and can achieve fuel economy returns of 44.1mpg. However, it will cost a pretty penny to buy in the first place.
The petrol models are going to rinse you at the pumps, with 22.1mpg the best they can manage.
The interior is one of this cars strengths, and the cabin is well appointed and super luxurious. It's quiet, refined, and the dash is one of the best in this range. Coated in leather, it sports a minimalist aesthetic, and the few buttons there are are easy to find and operate.
This scores well on practicality too, despite not being as large as the standard Range Rover. Visibility is good, thanks to a high seating position, while tall adults should be comfortable enough in the back, with knee room being the only issue.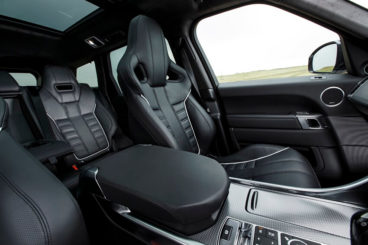 There is a third row of seats but they're only suitable for kids, while the boot – out of which these extra seats rise – measures 784-litres.
Price:
Bentley – £160,000 – £230,000
Range Rover – £68,000 – £96,000
Bentley Bentayga  vs Porsche Cayenne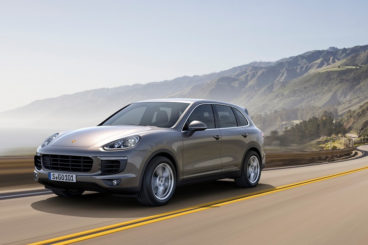 The new Porsche Cayenne is essentially a family sports car that has a wide range of very attractive abilities.
Despite its size, the Cayenne manages to be fun to drive. The steering is sharp, while the lack of body lean contributes to it feeling more like a quick sports saloon than a two-tonne. On a-roads, it's in its element, while it also feels at home out on the motorway.
The diesel range kicks off with a 262bhp engine that takes 7.3 seconds to cover the 0-62mph dash, while a 358bhp variant does it in just 5.4 seconds. These engines have plenty of shove, and suit the car well.
As well as a smooth and fairly quick hybrid option, there is also a V6 petrol engine that delivers up to 420bp, and covers the 0-62mph sprint in 5.5 seconds. A faster 4.8-litre V8 petrol does it in 4.5 seconds.
The hybrid is able to return eye-opening fuel economy – 83.1mpg to be exact. The diesels will be more popular with buyers, however. They cost less to buy outright, and the most frugal averages fuel economy returns of 42.8mpg, which is respectable.
The interior is well-built, slickly-designed and luxurious. The wraparound dash is very driver-oriented, while beautifully made switches, high-quality materials, and a number of personalisation options make the Cayenne's cabin a pleasant place to be. One criticism is a number of switches and buttons on the centre console, which can all get a bit confusing after a while.
It's a very family friendly car, though, and practicality is good. Five adults will enjoy good head and legroom, but there is no option of a third row of seats. Bigger families will have to look elsewhere. The boot isn't the most usable, thanks to lashing points, but 670-litres of space makes it a lot bigger than the one in the Bentley.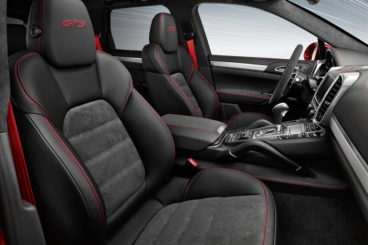 Price:
Porsche – £53,000 – £120,000
Verdict Of Our Bentley Bentayga Review
There is no doubt at all that this is an exquisite, powerful machine that is as luxurious as it is thrilling to drive. The sky-high price is probably the only sticking point, but if you can afford it there aren't many reasons not to opt for this regal machine that is classy, agile despite its size, and absolutely cavernous.
For families who want to live on the road in style, the Bentley Bentayga is a breathtaking choice.
Get in touch with a Vehicle Specialist
Fill out the form below with your details, and one of our highly qualified specialists will be in contact within 24 hours.
When you lease a car with OSV there are no hidden costs, request a call back and we'll find you a finance, lease or purchasing deal designed just for you.