Review Of The Seat Leon Hatchback
The Seat Leon hatchback is going to appeal to a lot of families. Stylish, practical, affordable and great fun to drive, it's absolutely bursting with life. This third-generation variant comes with a bigger line-up of engines as well as a new chassis.
Easily one of the best family cars on the market, the Leon hatchback benefits from sharing its underpinnings with the Volkswagen Golf and the Skoda Octavia. And because it's part of the VW Group, it's got all the right equipment to be a success. It is, however, very much its own car. If you want your hatch to be efficient, spacious and engaging behind the wheel, this all-rounder is well worth a test drive.
OSV takes a closer look at what the car which came 4th in the 2015 Drive Power survey for owner satisfaction is all about with our Seat Leon hatchback review.
The Leon has always been fun to drive, and this new hatch is going to make you feel as happy behind the wheel as ever. The suspension is comfortable, the steering precise, the brakes robust, and the gearbox smooth as silk. If you opt for one of the quicker models, you'll find that handling is enhanced even more, though we would recommend avoiding the 7-speed automatic transmission as it doesn't offer as much engagement as the 6-speed manual.
Whichever variant you spend your money on, you'll get the brand's DriverProfile system. This lets you adjust your Leon's setup so that it's as comfortable or as sporty as you prefer.
The diesel line-up of engine begins with a frugal 1.6-litre unit that is very economical. It isn't the quickest out of the block and takes over 10 seconds to cover the 0-62mph sprint, but with the ability to return well over 70mpg, few buyers will be troubled by its somewhat lackadaisical nature. There is a 2.0-litre turbo diesel power plant on offer, too, which comes in either 148bhp or 181bhp guise. Both are super performative and have enough power to easily rampage through motorway traffic.
There is a trio of petrol engines available, starting with a poky but slightly underwhelming 1.2-litre unit. The mid-range 1.4-litre is our top pick; it comes in either 123bhp of 148bhp form, with the less powerful of the pair being the best power plant for families who need their hatch to do everyday chores. It doesn't take it long to up to speed with traffic, and it can rerun 58.9mpg.
The mightier 1.8-litre petrol is your best bet if you want your hatch to have a sportier feel, and it can rocket you and yours from rest to 62mph in 7.5 seconds before maxing out at 140mph. The kids will love it.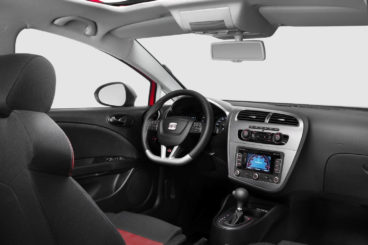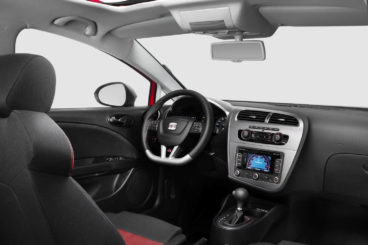 This third generation Leon hatchback is easily the comfiest of them all so far. The seats are supportive, the suspension is accommodating, while the interior is more spacious than ever before. Five adults will struggle to squeeze in, but four should be comfy enough.
Up front, the dash is forged from better quality material than its predecessor was treated to. Everything is clearly and logically laid out, with the dials easy to read. You'll find an attractive touchscreen at the top of the dashboard; it's easy on the eye but never distracting, and on the whole easy to operate.
The only struggle you might have is pressing some of the smaller icons whenever you're riding over some of our bumpier roads.
It's hard to argue about the fit and finish, with the plastics feeling robust enough, while there are lots of pockets and cubbies dotted around the place to store your various bits and bobs. Access to the rear is easier thanks to wider doors, while the boot is 39-litres bigger than last time around, and now has a total capacity of an impressive 380-litres. The wheelbase has been extended so that back seat passengers have more legroom, and on the whole, the car is a lot more practical than its predecessor.
There are three trim levels available:
Each trim level is well-equipped, with even the entry-level models getting treated to a colour touchscreen, air conditioning, electric windows, and Bluetooth connectivity. The SE range offers alloys, splashes of chrome in the cabin, hill hold control, cruise control and a leather steering wheel, while the FR trim adds sportier seats, sat-nav, LED rear lamps, and dual-zone climate control.
Optional extras include a Media System Plus feature which comes with a 5.8" touchscreen complete with three-dimensional graphics.
Costs Of The Seat Leon Hatchback
Prices for this sporty hatch start out from around £17,700 and rise to just shy of £25,000, which makes it competitively priced. If you're thinking of leasing it on a contract hire, you should expect to pay somewhere between £140 + VAT and £478 + VAT. If you're a company looking for a fleet, your best bet in terms of engine is the 1.6-litre EcoMotive diesel.
Whichever engine you pick, you won't need to worry too much about running costs because each one comes fixed with fuel-saving tech that keeps the numbers in the right ballpark. The cheapest diesel unit to run is the 1.6-litre TDI, which can return 74.3mpg off a sensible drive and is free to tax. If you really want the quicker 2.0-litre TDI FR model, you'll still returns of 65mpg, while road tax will cost you just £30 per year. Not bad at all.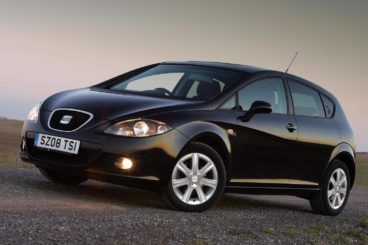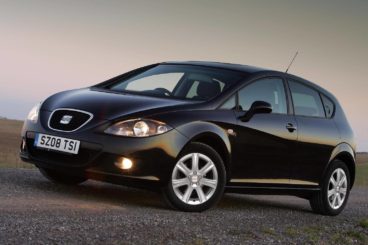 The cheapest model to ensure is the 1.2-litre petrol unit, while the most expensive is the group 26 2.0-litre TDI. There is a 3 year/60,000 mile warranty on offer, which is standard fare, while there are a variety of fixed-servicing plans on offer which don't run out until your Leon is older than fifteen years.
Pros And Cons Of The Seat Leon Hatchback
Pros:
Stylish Looks
The stylish design of the new Leon hatchback has been well received. It looks fantastic. Looks certainly aren't everything, but they matter a lot in the hatchback sector, and can even be a deal breaker for some buyers. Seat's have got a reputation for being sexy, and this desirable hatch is no different. It looks fierce but friendly. It's a cut above.
The only caveat is that the slick looks do compromise rear visibility somewhat.
Inexpensive To Run
The Seat hatch scored 5/5 for running costs. Helped by the fact that the brand has included only the greenest and most frugal engines in its range, there really isn't a model that is going to leave you short at the end of the week.
It's Super Reliable
Lots of people focus on Seat's reputation for creating slick, sporty cars that are jolly good fun to drive. But what often gets overlooked is the fact that their cars are also some of the most reliable out on the road today.
Helped immeasurably by sharing their chassis and engine with the notoriously reliable (until last September, of course) VW Group, the hatchback is almost bulletproof. As mentioned earlier, this car came 4th in last years' Driver Power owner satisfaction survey.
Cons:
Compromised Practicality
Although the boot is bigger than its predecessors by some margin, and although it's bigger than some of its rivals, it's let down by a couple of flaws.
For one thing, the rear seats fold 60:40, which means that although they improve usability, they do impinge on boot space because you can't fold them completely flat.
Secondly, the boot lip here is too high, which means you've got a step in the boot floor which is going to cause some logistical issues. It's actually quite awkward and compromises practicality.
Lack of Engine Refinement
So far we've eulogised the engine's positive traits. But it's also worth mentioning that, as good as they are at delivering performance and faultless running costs, their copybook does have at least one blemish: They're just a bit noisy.
Part of VW Group, Seat's hatch obviously reaps some benefits from its austere benefactor. But where VW engines are known for being refined, the ones here are less so. Perhaps it's all to add a sportier feel, and how you feel about the lack of refinement will probably come down to what you really want from a hatch.
Seat Leon Hatchback vs. Ford Focus Hatchback vs. Vauxhall Astra Hatchback
The Seat Leon hatchback is one of the best in this sector. But just in case you're not yet convinced and fancy a bit of window shopping, let's see how it matches up against two of its rivals in the comparison part of our Seat Leon hatchback review.
Seat Leon Hatchback vs. Ford Focus Hatchback
The Ford Focus hatchback is the all-rounder that is hugely popular with young families who want something practical, stylish and affordable.
Like the Seat, the Focus hatch offers a lot of fun behind the wheel. Ford have become known for producing cars that are the best to drive in their respective classes, and this hatch is no exception to the rule. Handling is excellent, as is ride quality, with the only thing that lacks it down being a lack of proper steering feedback.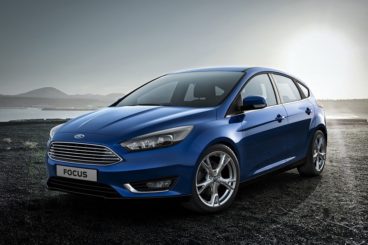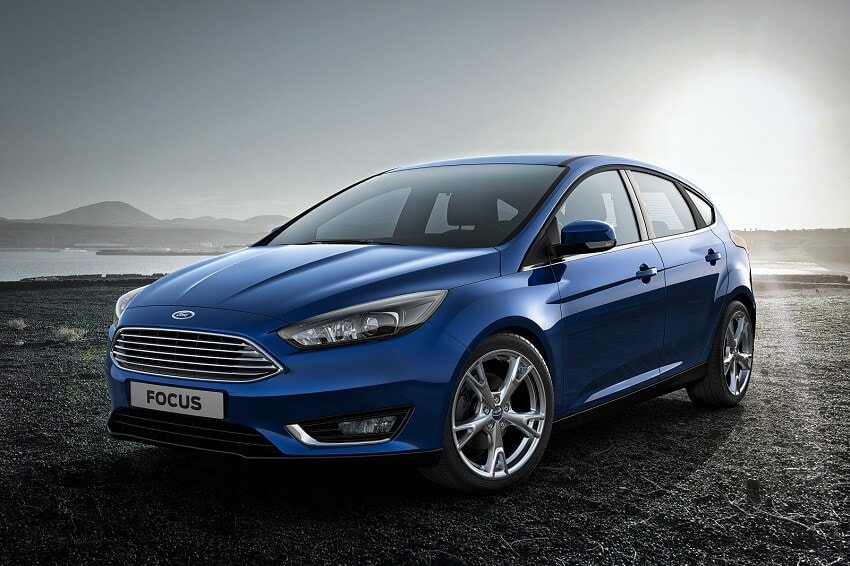 It's lively and sharp, but although it is the best to drive in this class, it's actually not as sharp as the outgoing model. One of the reasons for this is that the suspension has been tweaked to help it deal with corners better.
The Seat edges the Ford when it comes to interior quality. Although the Focus is nice enough, you get the feeling that the brand skimped on quality when they really should have just gone all out. As such, if you look hard enough you will find hard plastics that are considerably lower quality.
Standard equipment for the base-level variant is not fantastic in the Ford, while practicality is weak. Although this car is bigger than its predecessor, the brand have somehow managed to make it smaller inside. There are scant storage spaces, and the ones that are here aren't big enough so as to be useful. The boot is a lot smaller than the Seat Leon's, and with just 317-litres of space on offer, it's one of the smallest in its class. Unlike the Seat, though, the boot floor here is flat, and the opening is nice and wide.
Optional extras are useful and include a reversing camera and a self-parking system. Regarding running costs, the Ford Focus does very well, with the most frugal engine in the line-up capable of returning 83.1mpg while emitting just 88g/km of CO2.
Price:
Seat – £17,700 – £25,000
Ford – £16,000 – £26,000
Seat Leon Hatchback vs. Vauxhall Astra Hatchback
Now well into its seventh generation, the Vauxhall Astra hatchback has really come into its own and just keeps on getting better and better with age. This time around, buyers can expect even more interior space, even more efficient engines, and lots of sparkling new technology.
Is it as desirable as the Leon hatch? You bet. Although the Astra has sold well over the last two decades, it's never been seen as a particularly alluring hatch that sets the pulse racing. This has now changed, however, and the seventh generation model looks as fresh and as exciting as it ever has done.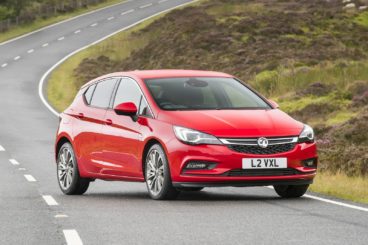 It drives better than last time, too, although it's far from being as entertaining as the Leon. Handling and grip is better, and if you want a hatch that lacks sportiness but makes up for it with comfort, this would be a good choice. It's lighter than last time around and comes without harsher suspension that ruined driver enjoyment last time around.
Unlike the Leon, though, not all the engines are performative, with the less powerful in the range offering more grunts and wheezes than lifelong smokers.
Things are impressive indoors. Stylish and well laid-out, the Astra competes with the Leon when it comes to creating a pleasant cabin. There is a lot of new technology in here too, such as the Apple Play, which is being used by a family hatchback here for the first ever time. The Tech Trim is the variant you'll be interested in if you want the latest hi-technology, and company's in particularly are snapping up this particular model.
Space overall is as good as ever, while the 370-litre boot is just 10-litres shy of what the Leon hatch offers.
The Astra is one of the best selling cars in this market, and one of the reasons for this is the superb efficiency and economy of its engines. The least powerful diesel can return an astonishing 85mpg and is free to tax, while even the most powerful models are good for 74.3mpg.
Prices:
Vauxhall – £15,000 – £23,500
Seat – £17,700 – £25,000
Verdict Of Our Seat Leon Hatchback Review
Lots of people firmly believe that this family car is the best in its sector. Hugely desirable, great to drive and sit in, it's also got bags of practicality and low running costs. And because it's part of the VW Group, you just know it's going to be reliable. True, there are some rivals that can offer even more practicality, but for young families, the Seat Leon hatchback is going to capture a lot of hearts.
Looking For A Price For The SEAT Leon Hatchback?
Fill out the form below with your details, including whether you're looking to lease or buy and we'll give you a quote within 24 hours.
When you lease a car with OSV there are no hidden costs, request a call back and we'll find you a finance, lease or purchasing deal designed just for you.