Review Of The Skoda Fabia Hatchback
The new Skoda Fabia Hatchback might be classed as a supermini but it has so much interior space that you could mistake it for a car from the class above. It's also comfortable and practical in other areas, too.
Its purposeful design will appeal to buyers who are tired of the usual friendly faces in this class. Moreover, said purposeful design lets you know exactly what you're in for – an accomplished, no-nonsense all-rounder that's here to do a job.
OSV takes a closer look at what it's all about with our 2017 Skoda Fabia Hatchback review.
If you've ever driven a Fabia before, you'll recall how it was never the most entertaining car of its type. The story is the same in 2017. The steering lacks the responsiveness of some rivals, and there is a decent amount of lean in bends.
On the other hand, the Fabia is comfortable at high speeds and always feels stable and quiet. Over poorer surfaces, however, the car will bounce and jerk.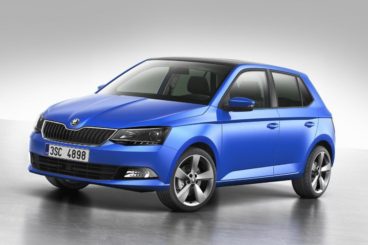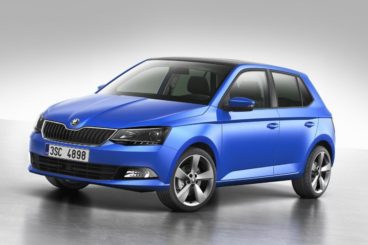 When it comes to picking an engine, if performance is the most important thing to you, you'd be better off paying attention to the numbers. The range-topping Monte Carlo trim might sound and look sportier, but it doesn't offer any more power than the standard models.
A 1.4-litre diesel engine kicks things off with a good blend of running costs and performance. Its most powerful model develops up to 104bhp, and can thrust you from rest to 62mph in almost 10.0 seconds flat. That's impressive, and the car feels every inch as powerful as you might expect.
Bonus? It returns almost 70mpg economy.
It's a sensible choice, with its only real weakness being its tendency to grow at lower revs.
If that sort of thing is an issue for you, you'll prefer the petrol engines. They're much quieter and are expected to account for most of the sales. The range opens with a 1.0-litre 59bhp unit that's the only one worth overlooking. It's just too slow.
The beefier 74bhp version isn't much quicker and emits a near-constant throb, but it's worth a test drive. However, OSV recommends the 1.0-litre TSI variants. They're both faster and cheaper to run. They're also comfortable and refined.
The standout among them is the 108bhp power plant. It suits the Skoda Fabia Hatchback's purposeful "let's get the job done" character the best, taking just 9.5 seconds to complete the 0-62 dash.
And just in case you were wondering, the Skoda Fabia VRS has been ditched from the line-up.
Skoda Fabia Hatchback Interior, Design & Build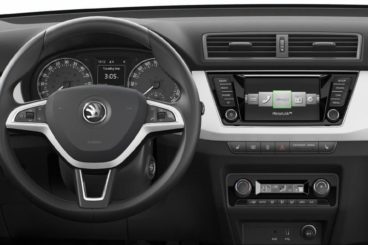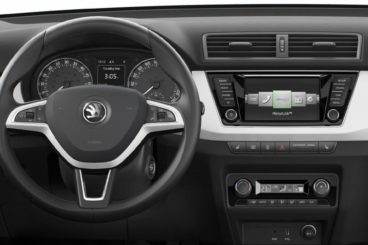 The Fabia has witnessed a step-up in quality from last time, but there is still a real lack of soft-touch plastics. There are some, but scratchier ones remain.
Still, there is a lot to like about this slick product from VW Group. There are a few touch points, like the light switches and indicator stalks, that feel pleasant to the touch. The design is smart and simple, and everything is easy to locate and operate. Which is what makes it all the harder to understand why VW Group omitted the kind of soft touch plastics it's treated its other models too.
A MirrorLink infotainment system has been added, and it works well. Its screen is a good size, and its buttons are clear. It's an optional extra, but it's affordable and compatible with Android and Apple phones.
For a supermini, the Skoda Fabia Hatchback is remarkably practical. Its 330-litre boot is the biggest in this class, yet still somehow leaves a huge amount of room for four six-foot adults to get comfortable. Fold the rear seats and you can extend its luggage capacity to 1,150-litres.
All models come with five doors, which makes accessing the rear seats easy. Shoulder and elbow room is perfectly fine in the rear, while the high roofline means headroom is not an issue. Storage spaces include a reasonably sized glovebox, as well as nine "Simply Clever" (Skoda's name, not ours) features, including a phone cradle and a storage compartment located in the driver's door.
Equipment & Safety Of The Skoda Fabia Hatchback
Standard kit is good across the range, though the entry-level model is a bit sparse. All variants come with Bluetooth, a digital radio, as well as power-adjustable, body-coloured door mirrors. The entry-level model also gets electric front windows, remote central locking, and curtain airbags.
The SE model adds 15" alloys, a 6-speaker stereo, air conditioning, as well as a classy three-spoke leather steering wheel. The SE-L model adds a few controls to the steering wheel, as well as climate control air conditioning and bigger alloys.
The sporty Monte Carlo trim rounds things off with 16" black alloys, tinted windows, a panoramic glass sunroof and a body-coloured rear spoiler.
Is the Skoda Fabia safe? It was awarded all five stars when crash-tested by Euro NCAP, while its standard safety kit includes stability control, braking assistance, ISOFIX child seat mount points and traction control.
Costs Of The Skoda Fabia Hatchback
Prices for the new car start out from £11,295 and rise to £18,600. If you prefer to lease, you can pick up a deal from £129 + VAT per month. For more information on our leasing deals, check out our page here.
In terms of its running costs, the Fabia is cheap to run, with no models returning less than the 57mpg economy. The 1.4-litre diesel engine is the most frugal, averaging 72.4mpg if you opt for the smallest variant. The bigger variant, meanwhile, is good for 67.3mpg.
The petrol TSI engine is cheap to run, too, and returns as much as 64.2mpg. That's impressive for a car that does 0-62 in just 9.5 seconds.
Road tax is £140 per year no matter which model you choose, while the car sits between insurance groups 2 and 12.
Pros and Cons Of The Skoda Fabia Hatchback
Good Value For Money
Considering its low price and what you get, the Fabia is another example of Skoda's value-for-money ethos.
Practical
Five doors, easy access and lots of interior space.
Large Boot
The Fabia's 330-litre boot is the biggest in this class. It's also well planned, and really easy to load.
Basic Entry Level Model
The S version is probably best avoided unless you're on a strict budget and don't mind a stripped back Skoda.
No Hot Hatch
For whatever reason, Skoda has ditched the VRS hot hatch.
Skoda Fabia Hatchback vs Subaru Impreza Hatchback vs Nissan Pulsar
Let's see how it measures up against its rivals in the comparison section of our 2017 Skoda Fabia Hatchback review.
Skoda Fabia Hatchback vs Subaru Impreza Hatchback
The new Subaru Impreza Hatchback stands out in this review thanks to the inclusion of four-wheel-drive as standard. That means there is plenty of grip on offer, but the car is otherwise bland.
On the road, the new Impreza drives nothing like the infamous model from the late nineties that captured imaginations on video games. There is only one engine available, a lifeless 1.6-litre petrol unit that comes without a turbocharger and as such feels sluggish.
That's a shame, because if there is one thing this four-wheel-drive Impreza could handle, it's more power.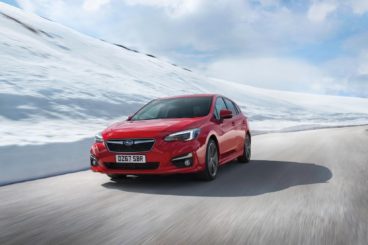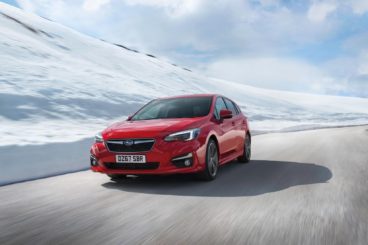 As it is, the four-wheel-drive system actually works against the car. It doesn't prime the Subaru Impreza Hatchback for rougher conditions, and it makes it slow to react. It also adds more weight.
The steering is also too light to cope with the demands of the motorway (though it'll be fine in the town), and doesn't offer enough feedback. The engine itself is noisy at speed, and takes 12.3 seconds to complete the 0-62 sprint.
The absence of a diesel means the Subaru will be relatively costly to run. Its 1.6-litre petrol engine can return 44.1mpg economy at best, which fares unfavourably to the Skoda. It also emits as much as 147g/km of CO2, which means you'll be paying £145 each year in road tax.
Inside, looks can be deceptive. On first impression, you might think that the Subaru is a genuinely upmarket model. Look closer and you'll spot cheaper, harder plastics. Worse still, a central screen is too small and looks dated.
On the other hand, the smart design of the dashboard is a plus, and controls are easy to find and operate. It's just that the overall quality brings the whole thing down. Standard kit is decent at least, with all models getting alloys, heated seats, a leather steering wheel and Bluetooth.
Is the Subaru Impreza Hatchback practical? Its 380-litre boot is bigger than the Skoda Fabia, and there is enough interior room for four adults. There is a good amount of storage on offer, including a hole for wallets and phones under the air conditioning controls and a decent-sized glovebox.
The doors open wide for easy access, while visibility is good. Each model gets a reversing camera, but parking sensors are standard.
Verdict? The Subaru is too expensive to be deemed value for money. And when you're up against a Skoda, that's kinda important.
Price:
Skoda – £11,295 – £18,600
Subaru – £18,995 – £20,500
Skoda Fabia Hatchback vs Nissan Pulsar
The new Nissan Pulsar is a smart-looking hatchback that's refined, spacious and super affordable to purchase and run.
Unlike the Subaru, the Nissan doesn't cost a small fortune to buy. On the road, it's impressively refined, comfortable and quiet – though not much fun.
Still, it's all about what you need a car like this for. If you want to be able to negotiate tight turns and car parks without any hassle, the Pulsar is an excellent companion.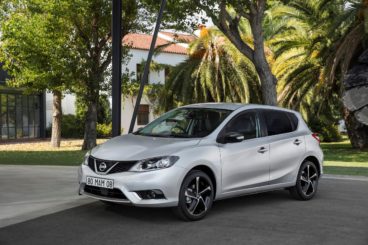 The steering lacks feedback and there is a fair amount of body lean, but in terms of value for money, this is a solid option.
The engine range kicks off with a 1.5-litre diesel engine that will sell the best. It's ideal if you're a long mileage driver, has more oomph than the diesel, but does make a noise when you put your foot down. However, it settles down once you start to cruise. It's also manual only.
The only other engine in the Pulsar's range is a 1.6-litre DIG-T petrol engine that develops 188bhp. It's sprightly and can cover the 0-62 dash in 7.7 seconds.
It's expensive to run, and can return 47.9mpg at best. This figure is dependent on you sticking to the smaller wheels. The diesel, meanwhile, can return as much as 78.5mpg economy, and emits 94g/km of CO2. In the real world, it's likely that you'll be averaging 51mpg, though.
Inside, the Nissan Pulsar Hatchback genuinely impresses. It's comfortable and insulation is good for the most part. There is a faint hint of noise at speed, but the cabin is mostly well protected from external noises.
The dashboard is simply and tastefully done. The dials are user-friendly, the glossy plastics look and feel great, but there is evidence of cheaper materials here and there. Each model gets a neat 5" colour display as standard, which is easy to get used to.
While the Pulsar's boxy shape won't be to everyone's tastes, it ensures that the car is practical. There is oodles of space inside for all, with the Nissan Pulsar Hatchback able to boast the longest wheelbase in this sector.
The driver benefits from an adjustable seat and wheel, but the truth is that no one should have any difficulties getting comfortable whatsoever. In fact, interior space in the rear is the best in this class.
The boot, meanwhile, outdoes both the Skoda and the Subaru, measuring as it does 395-litres.
Price:
Nissan – £13,300 – £21,000
Verdict Of Our 2017 Skoda Fabia Hatchback
It's not quite as cheap as it used to be, and there are cheaper alternatives if you're operating on a super budget. As always, though, Skoda has delivered a quality, affordable car that won't let you down.
It's got many of the key attributes buyers in this class look for. It's safe, handles well, spacious, and boasts a huge, usable boot. The new Skoda Fabia Hatchback won't excite, but it's still got so much appeal.
When you lease a car with OSV there are no hidden costs, request a call back and we'll find you a finance, lease or purchasing deal designed just for you.