Review Of The Mercedes-Benz C-Class Estate
The Mercedes-Benz C-Class Estate will be competing for your cash in a sector awash with quality which includes the BMW 3 Series Touring and the Audi A4 Avant. It's just as handsome as its rivals, and it offers a plush interior and fantastic build quality.
There are bigger, less expensive Estate's on the market, such as the Mazda 6 Tourer Estate, but here you're really paying for the badge and the premium quality. There are plenty of engines to choose from, including a frugal hybrid option, a lot of standard equipment, while drivability is good.
OSV takes a closer look at what the new car is all about with our Mercedes-Benz C-Class Estate review.
The C-Class Estate is easily one of the most comfortable cars to drive in this sector. It isn't as fun to drive as the 3 Series Touring, lacking as it does in terms of driver involvement, but if you add the optional air suspension system, motorway cruising will never be so serene. The system comes with a few options for you to choose from; if you stick to Comfort you might notice too much lean in bends, but the Sport setting will fix this right up for you.
The AMG Line model, however, is your best bet for all-out performance. It also tackles corners with aplomb.
There is one clause: You can't get the air suspension package with the base-level variant. Instead, you'll have to settle for the standard comfort suspension which although comfortable, isn't going to feel as comfortable as you know this car can feel.
In terms of engines, there is only one petrol unit in the range, a 2.0-litre 182bhp power plant that can get from rest to 62mph in 7.7 seconds. These are not bad numbers for a weighty Estate, but you will need to work it harder than its diesel compatriots. If you're anticipating that your annual mileage won't be too high at all, the petrol unit is a solid choice, but it's likely that most buyers will look at the diesel's, of which there are many.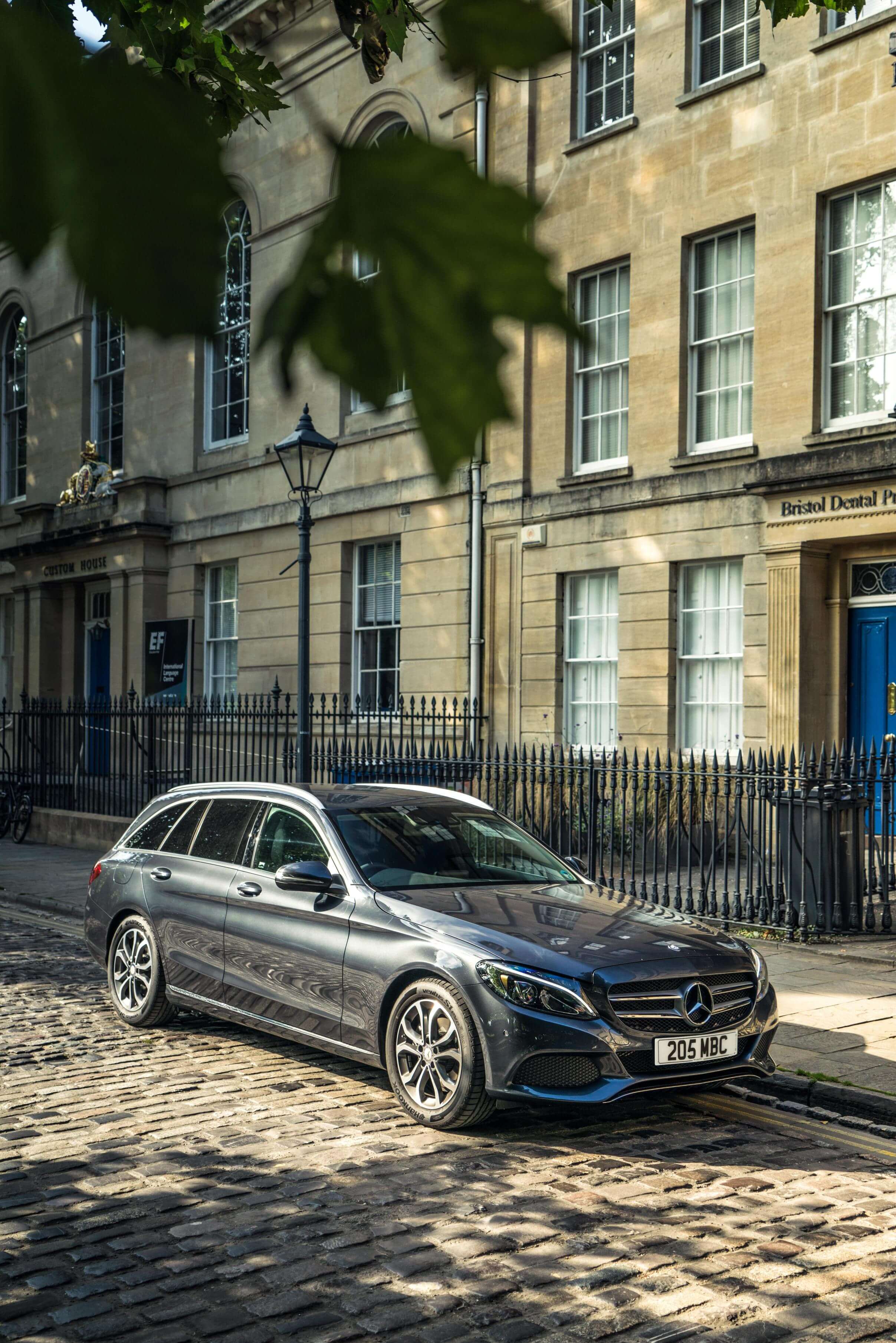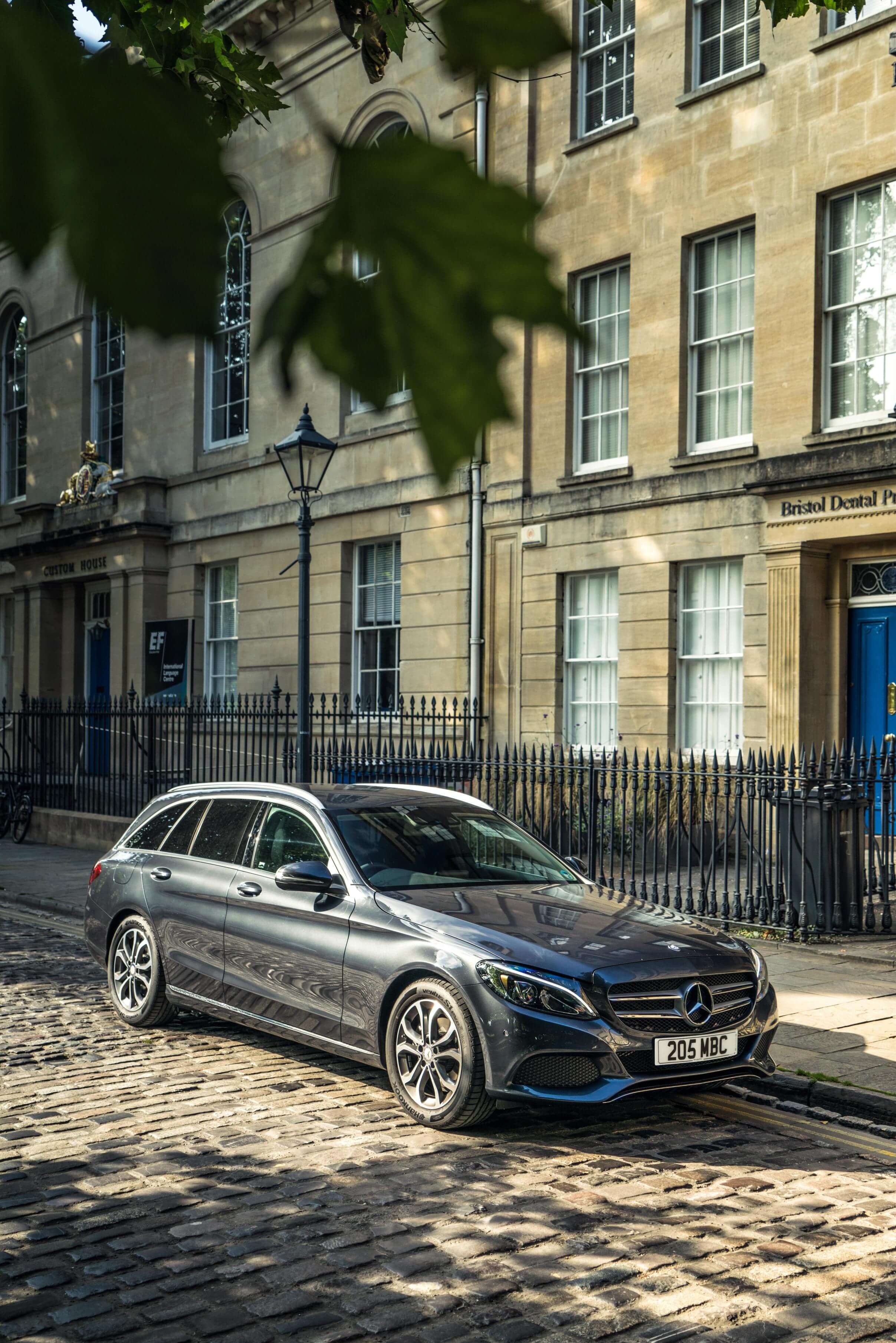 The most powerful diesel in the pack is a Mercedes C250 BlueTEC that develops 201bhp and can power you from rest to 62mph in 6.9 seconds. The C220 covers the same distance in 7.6 seconds, with both models relying on the 2.1-litre diesel. It's quite fast – but also gets noisier the quicker you go.
The least powerful unit in the range is the 1.4-litre 134bhp unit equipped with the C200 that takes 10.1 seconds to do 0-62mph. It is cheaper to buy and run, though. Other options include a C300 BlueTEC Hybrid variant which combines the 2.1-litre diesel with an electric motor and takes just 6.7 seconds to cover the 0-62mph sprint. Switching between electric power and diesel isn't exactly smooth, however.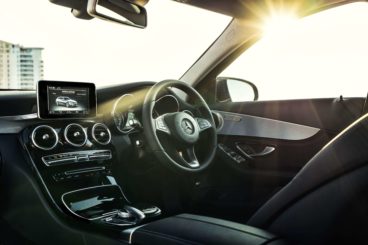 The interior of this car is one of its highlights. Even if you opt for the entry-level model, you still get treated to splashings of satin chrome and upmarket gloss-black surfaces. If you fancy spending on a more expensive trim, you get even classier features. It really looks and feels a cut above its rivals.
How comfortable you are will depend on which suspension system you decide on. As mentioned, you can't get the customisable air suspension setup if you settle for the entry-level model.
The standard comfort suspension is decent, but without being adjustable, it doesn't feel as relaxing as a Mercedes really should. To indulge yourself, you will need to move up the trims.
The dash has a colour screen in its centre, while there is a second colour screen beyond the steering wheel. These screens ensure that the car feels contemporary and high-tech, while a touchpad further enhances this sense of modernism. The standard models are all well-built, but the range-topping AMG Line throws in dashes of aluminium and leather touches.
This is also a practical car, but it's not as large or as roomy as some cheaper models in this range. But this is a luxurious Mercedes, and as such buyers won't want an extra-large, awkward-looking vehicle. This car, however, competes very well with its nearest, premium rivals.
The Estate is longer than last time around, so legroom has been improved for back seat passengers. A reversing camera is a nice practical touch, although it isn't available with the entry-level model.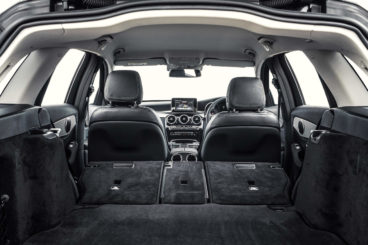 ISOFIX child-seat mounts, however, are standard throughout the range. The boot, meanwhile, offers 490-litres of space, which is competitive with its nearest rivals. And it's also probably going to easily satisfy most people who buy an exec Estate. Fold the rear seats down and you can extend this to 1,510-litres.
This is a premium Estate, and as such it comes with a good amount of standard equipment. The entry-level SE model gets 16" alloys, leather seats, automatic twin-zone climate control, Bluetooth connectivity and a DAB radio. The Sport trim adds 17" alloys and heated front seats, while the AMG Line variant throws in better steering, and 18" alloys.
The SE Executive Edition rounds things off with chrome roof rails and Active Parking Assist.
As usual with a Mercedes, there are lots of tempting optional extras available. Many are expensive, and could easily see your asking price shoot up. You might be better off going for one of the 3 option packs on offer, as this may prove to be cheaper and better over the longer term than carrying out a pick 'n' mix from the various bits and pieces available.
Costs Of The Mercedes-Benz C-Class Estate
Prices for this premium Estate start out from as low as £30,000 but rise to as high as £71,000, making it arguably the most expensive car of its type. Both individuals and companies will be interested in leasing it, thanks to the low running costs of its Hybrid model, as well as the fairly low prices: You can lease an entry-level variant for £183 + VAT while a more expensive trim would only set you back £295 + VAT.
In terms of running costs, the diesel engines are pleasingly economical. When you consider the size of this car, best returns of 68.9mpg from the C220 BlueTEC is impressive. Opt for the Hybrid model and you can improve this number to 76.3mpg while your road tax will cost you nada. Even the petrol is good for 54mpg.
The car won't be cheap to insure, with the C300 BlueTEC Hybrid variant sitting in the 37 insurance group. There is a 3-year unlimited mileage warranty on offer.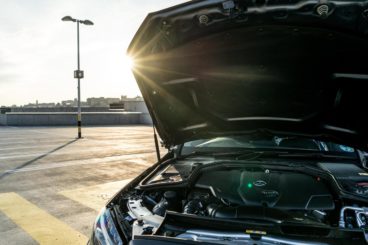 Pros And Cons Of The Mercedes-Benz C-Class Estate
Pros:
The Suspension Offers Plenty Of Comfort
The Mercedes can be one of the most comfortable large Estate's to sit in, but you will need to move up the trims to get as much comfort out of it as possible. Settle for the entry-level variant, and comfort will be sacrificed somewhat because it doesn't come with the customisable air suspension setup that allows buyers to tweak things for maximum comfort.
Bag yourself this feature, though, and it'll be like driving on a bean bag. Heaven.
Near-Opulent Cabin
If there is just one thing that Mercedes consistently do better than their rivals, it's their car's interior. And this large, executive Estate gets the Presidential treatment, too. The overall fit and finish is astonishingly good, with highlights including metallic air conditioning controls and air vents that have more of a shine than Vin Diesel's head.
The standard doesn't drop as your eyes travel through the cabin. If anything, the just get better with the hard-to-spot plastics every inch as solid as the more seeable plastics.
Plenty Of Technology
With 2 colour touch screens up front, a touchpad and a whole host of other advanced technology that includes the clever centre console and the Garmin Map Pilot navigation system, this Estate from Mercedes is at the forefront of automotive technology. It dazzles the senses.
Cons:
Air Suspension Isn't Flawless
It might seem strange to eulogise this car's air suspension setup in the pro's section before condemning it in the con's section, but hear us out: As good as it is, it's going to disappoint some buyers that Mercedes refrained from making it available with entry-level models.
Moreover, it has its flaws: Drive the car at lower speeds, and you might experience more bumps than you expected.
Diesels Are Noisy As You Speed Up
Nothing can hamper ride enjoyment as much as harsh engines, and while the diesels in the range are performative and quick, speed up too much, and you'll have to expect some unwanted sonic soundscapes.
Mercedes-Benz C-Class Estate vs BMW 3 Series Tourer Estate vs Audi A4 Avant Estate
The C-Class Estate is certainly no God amongst insects in this sector and is pitted against some seriously good rivals. Let's see how it measures up in the comparison section of our Mercedes-Benz C-Class Estate review.
Mercedes-Benz C-Class Estate vs BMW 3 Series Tourer Estate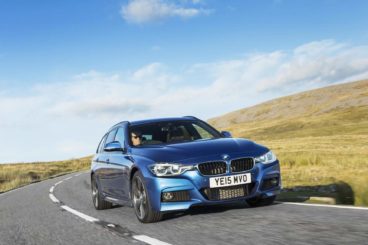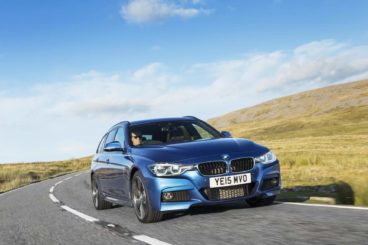 It's no secret that the BMW 3 Series Tourer Estate is the most engaging car to drive in this sector, and it offers plenty of entertainment and involvement behind the wheel. But it's also no secret that the Mercedes is arguably the most comfortable in its class – providing you equip it with air suspension, of course.
So, the question becomes: Do you prefer comfort or an engaging drive? This could be a deal breaker.
Maybe costs are going to sway you one way or the other. To run, the Mercedes boasts a cheaper model, with the Hybrid variant being the ace in its park. With eye-catching returns of 76.3mpg, it's going to prove popular with companies on the lookout for new fleets. The most frugal unit in the BMW range, meanwhile, is capable of 67.3mpg. In terms of overall costs, the BMW represents a better deal and it will be cheaper to insure.
There is a caveat, though: the BMW doesn't hold its value very well and isn't as reliable.
Both cars look the business, although the Mercedes edges things with a more emotive design. Interiors sparkle in either Estate, but the 3 Series Estate does a better job at keeping out external noise, largely because the C-Class' diesel engines make a lot of noise at speed. Both cars are as practical as exec Estate's go, and both have a towing capacity of 1,800kg.
Price:
Mercedes – £30,000 – £71,000
BMW – £27,000 – £42,000
Mercedes-Benz C-Class Estate vs. Audi A4 Avant Estate
The Audi A4 Avant Estate is one of the most desirable cars in this sector. Less expensive than the Mercedes, it's also relatively inexpensive to run. The most frugal unit in the range is the 2.0-litre four pot diesel that delivers 148bhp and can return 70.6mpg. It costs just £20 per year to tax for private buyers.
In terms of enjoyment behind the wheel, both these Estate's focus on comfort rather than sportiness.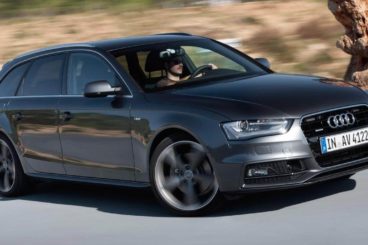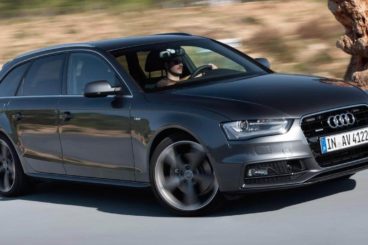 The Audi is not particularly fun to drive, but it does have very precise steering, while body lean is really well controlled in bends. Adaptive dampers are optional, and they will allow you to customise your suspension set-up in a way similar to the air suspension setup offered by the Mercedes.
The Audi A4 Avant Estate is bigger than the C-Class Estate, which gives it an advantage in terms of practicality. Head, leg and shoulder room is great up front, while two adults will be able to sit comfort in the back. Sports seats are offered, but even the standard seats are comfortable enough, while its 505-litre boot is slightly bigger than the one in the Mercedes-Benz Estate.
Inside, the Audi looks like a very upmarket machine. It looks very similar to the classy saloon, with the fit and finish exquisitely put together. The dash is user-friendly, and overall the interior here edges out the one in the C-Class.
Prices:
Mercedes – £30,000 – £71,000
Audi – £28,000 – £41,000
Verdict Of The Mercedes-Benz C-Class Estate
If you can afford the hefty asking price, the Mercedes-Benz C-Class Estate is a classy choice. It's certainly got its rivals in this sector, and which Estate you choose is probably going to come down to which badge you prefer. For pure badge appeal, the Audi might be a more attractive choice, but with lots of practical, prestige and comfort, the Mercedes-Benz C-Class Estate is very appealing.
Looking For A Price On The Mercedes-Benz C-Class Estate?
Fill out the form below with your details, and one of our highly qualified specialists will be in contact within 24 hours.
When you lease a car with OSV there are no hidden costs, request a call back and we'll find you a finance, lease or purchasing deal designed just for you.