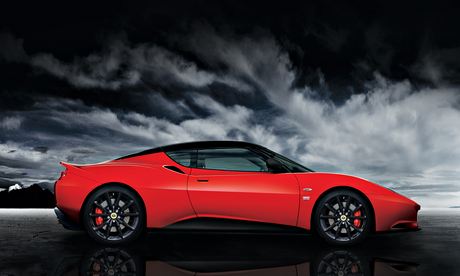 Can the Lotus Evora take on the Porsche 911? Marin Love of the Observer finds out…
A car for people who love to drive, the Lotus Evora has more in common with Buddhism than you would believe, says Martin Love
Well, I've just spent 24 hours giving myself a full-throttle lesson in sammã-sati courtesy of Lotus's relaunched Evora Sports Racer – and there can be few vehicles better equipped to help you hurtle along the path to enlightenment. Lotus has a reputation as a maker of drivers' cars and for more than 60 years it has been a class-leading manufacturer of sports cars. The old maxim that its vehicles were Lots Of Trouble Usually Serious is now dead and buried.
Today, its vehicles put the divine act of driving front and centre, and in the Evora S that is almost to the exclusion of everything else. Rear visibility none; rear seats suitable for flatpacked children only; boot baguette sized But this mid-engined 3.5-litre V6 supercharged 2 plus 2 sports car delivers a phenomenal, memorable driving experience.
See full story on theguardian.com

Andrew enjoys: Movies and travelling to new cities to explore different cultures.

Andrew has been in the motor trade for over 20 years. What he enjoys most about his job is the team spirit and the dedication of his work colleagues. He also appreciates the teams input in the improvement of the company.

Latest posts by Andrew Kirkley (see all)