Electric vans…in the past the idea would have been radical, however, with more electric vehicles visible on the roads, this should no longer be the case. Costing less to run than their diesel and petrol counterparts, they hold a lot of appeal for business owners and employers alike.
Moreover, EV vans can improve the image of your company by showing everyone that you're looking to get cleaner.
If you're still not 100% convinced by the idea of an electric van, OSV is going to take a look at the pros and cons in this article, before giving you the low-down on the best ones you can buy for yourself or your business.
What are the Pros and Cons of Electric Vans?
Sure, an electric van in the UK can save you some cash at the pumps – but are they really worth it?
They're great for the environment. EV vans here in the UK do their bit for keeping Britain clean, helping us as a nation to collectively keep our

CO2

emissions down. EV vans emit zero

CO2

, which make them ideal for green-minded drivers and business owners.

EV vans in the UK are cheap to tax. EV's emit no

CO2

but they're still liable to road tax bills – although they are exempt from Vehicle Excise Duty. These vans are taxed at a fixed rate but they're given a number of tax breaks with businesses paying just 20% of an electric vans UK BiK rate.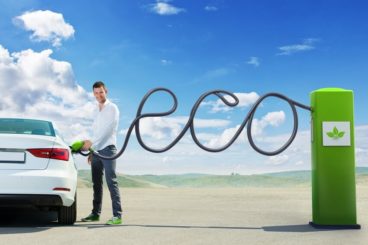 They don't cost much to run. The cost of fuel consumption is a massive pain for any vehicle owner, but van drivers who are constantly in their vehicles get hit harder in the pocket than most. Electric vans, however, incur zero fuel charges.
There's now choice. One of the problems when electric vans first hit UK roads was that there was barely any choice. This is no longer the case. In 2018, there is more choice than ever, and with manufacturers producing more EV vans, you can expect that choice to widen and get better as the years pass.
Driving an electric van makes you and your business look good. More and more customers want their favourite brands to show some social responsibility. By adopting electric vehicles, you're showing everyone that you're doing your bit to reduce the nation's carbon footprint.
So far, so good and we don't blame you if you're already wondering which electric van to purchase. However, EV's are still new and come with a few issues.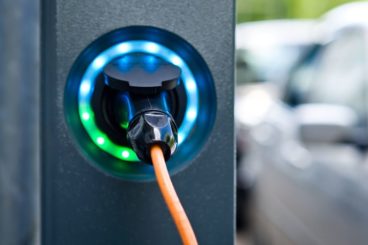 They don't travel far on a single charge. This is a long-standing criticism aimed at electric vehicles. While some manufacturers have done a great job of extending the range of their EV's, the fact is that EV's as a whole don't travel too far on a single charge. This especially makes the idea of an electric van unappealing to UK drivers who really don't want to get stranded in the middle of nowhere.

They take a while to charge. A full charge can take up to eight hours on some vans. Many electric vehicle owners simply charge their vehicles up overnight. However, this isn't ideal if you are planning a long journey, and while there are quick-charge points across the country, they can still take a fair bit of time to charge. The silver lining is this gives you an excuse to grab a bite to eat and have a coffee.
Lack of choice. True, there is now more choice than ever, but while there are plenty of smaller electric vans on UK roads in 2018, you'll find it much harder to spot bigger ones. That's because there just aren't many in production.

Charging can often be inconvenient. Finding those elusive charging stations can be frustrating.
Now that you've got a feel for what an electric van can and can't offer you and your business, let's take a look at the best electric vans of 2018.
Renault Master ZE
Why buy? It's massive.
Renault know a thing or two about electric cars – the Zoe and the Twizy have proven to be big hits among car buyers – but how good is their Master ZE van?
The Master ZE is BIG. Renault have enjoyed a lot of success with the Kangoo e-van, but the Master ZE takes things up a notch in terms of its size.
And its size really is its main selling point. As mentioned, there aren't a lot of larger electric vans on the road yet, and with a mammoth payload (it boasts 22 cubic metres of load capacity), the Master ZE is one of the biggest available.
Like all electric vans, the Master ZE suffers from a lack of range and can last for a maximum of 100 miles on a single charge. That's not bad for its size – but not great.
Moreover, it will cost more to buy than one of its diesel-powered rivals.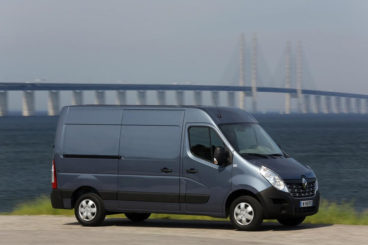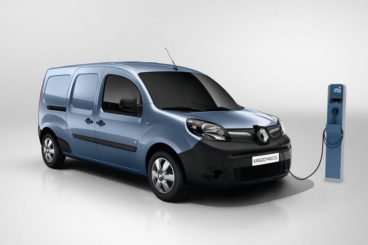 Renault Kangoo ZE
Why buy? It has excellent range and works well in the towns and cities.
The Kangoo ZE is smaller than the Master but makes more sense if you don't need a huge payload. The payoff is more range, with the Kangoo able to last for 166 miles on a single charge according to Renault. This compares very favourably with rivals, and is one of the Kangoo's biggest selling points.
Its payload, though, is just 650kg, in a loading area that measures 4.63.
That said, being so compact makes the Kangoo easy to drive in the city. Moreover, the Kangoo is the biggest-selling small EV van in Europe.
Nissan e-NV200
Why buy? It's as good as a conventional van.
Before the Renault Master ZE arrived, the e-NV200 was the biggest electric van on sale, here in the UK and elsewhere.
Its range is slightly better than the Master, and it can cover 106 miles on a single charge. Of course, these are official numbers and you might have to take them with a pinch of salt. In real-world conditions, you'll be looking at covering 80 miles on average.
Inside, it looks a lot like its diesel-powered sibling, the Nissan NV200, while its payload measures 770kg.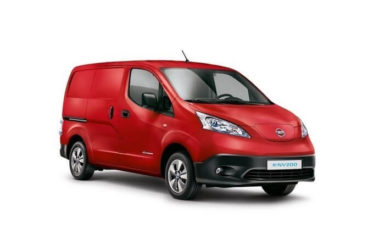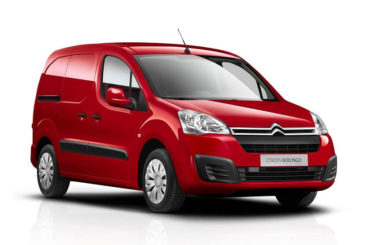 Citroen Berlingo Electric 
Why buy? Solid all-rounder.
The Citroen Berlingo is a proper electric workhorse that's roomy, spacious and well-built. It's a tad on the slow side, finds it hard to overtake, and has a max speed of 70mph, but it's lively, boasts good kit, and has a reasonable range of 106 miles on a single charge.
Its payload, meanwhile, measures 695kg.
Mercedes-Benz Vito E-Cell
The Mercedes-Benz Vito E-Cell isn't as sexy as a C-Class, but it blends badge appeal with a social conscience – which is just what your business might be looking for.
It has a payload capacity of 727kg, a range of 80 miles and is well kitted out.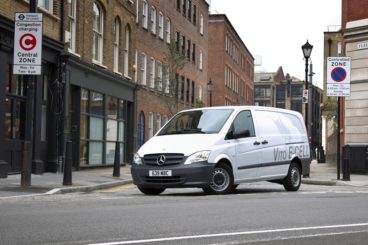 Hopefully, by now, you have a better idea of whether you want to go all-electric or not, and if you do, which electric van suits your needs best.

Latest posts by Rachel Richardson
(see all)