When choosing your next family car, there are so many things that you need to consider. From making sure it can fit car seats to having a large boot for those weekends away, there are so many different family cars on the market that it can be difficult to even know where to start.
If only there was an article that would provide you with all the information you need…
And that's where we come in. In this article, we are going to go through the best family cars for every situation, from big families to families with pets.
What are the best family cars for young families?
One minute you're cruising down a country road in an impractical, but cool, two seater car and the next you're trying to work out how you're going to fit a car seat and a buggy in there (spoiler alert; you aren't).
Getting a new car when you're also expecting a happy addition to your family can be stressful and the chances are, you're on a bit of a tight budget. So here are our top cars for young families. All of these cars are easy to drive, practical and they don't cost a bomb.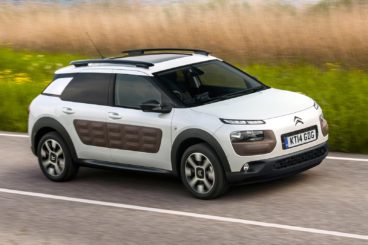 Okay, it's unconventional looking, but that's what makes it appealing, right? The C4 Cactus is practical, efficient and reliable. It's low running costs will be appealing to young families and there's plenty of space to fit a car seat. It sits in insurance group 9E and starts at £12,935.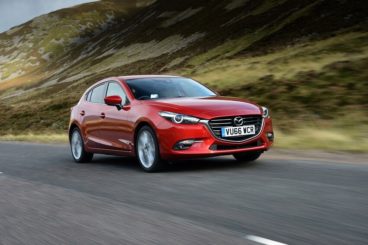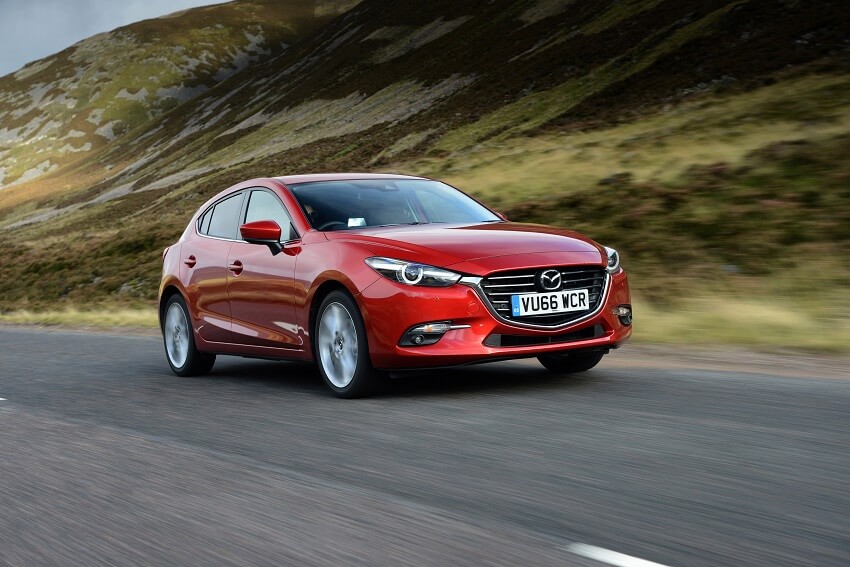 The Mazda3 is more conventional looking which could be a good thing depending on your view on conventional looking cars. It's stylish both inside and out and comes with a lot of kit, even with the lower trims.
It's also effortless to drive and economical, it's the perfect family car without looking too much like a family car. It sits in insurance group 19E and starts at £17,540.
Based on the Volkswagen Golf and the Audi A3 which means you know the SEAT Leon will be of great quality.
It also comes with a decent amount of optional extras and is great to drive. And there is also the sportier FR version available if you aren't ready to let go of your youth quite yet. It sits in insurance group 15E and starts at £19,040.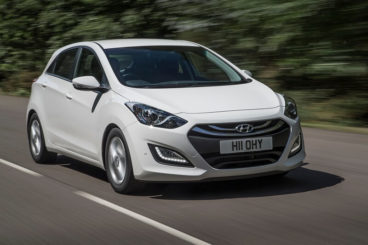 One of the best things about the Hyundai is that it comes with a five year warranty. This makes it perfect for young families who might not be able to fork out for repairs four years down the line.
It's also great to drive, there's plenty of room for car seats and it looks good. It has a decent amount of standard equipment and also has low emissions which means it won't cost you a fortune to tax. It sits in insurance group 8E and starts at £16,940.
So those are our top picks for young families. All of these are easy to drive, they are affordable and they come with a decent amount of standard equipment.
What are the best family cars for big families?
If you have a big family, then you're going to need a car slightly different from the ones we've mentioned above. These cars are much bigger but they don't compromise on running costs or on price.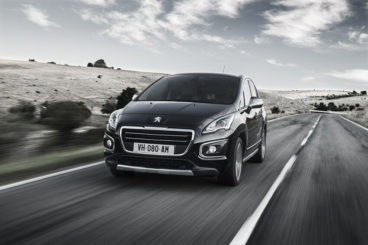 Peugeot have a great selection of family cars for everyone from small families to big families. The 3008 is perfect for those with bigger families. It won European Car of the Year and it was a more than deserving title. It looks luxurious but doesn't compromise on price, starting at £21,795 and is in insurance group 11E. 
It comes with a range of features including a panoramic sunroof which means it competes with the more premium SUVs. It also comes with three ISOFIX points, two in the back and one in the front so you can fit three car seats in quite comfortably. There is plenty of legroom, even in the back, so the older children (or adults) can sit in the back without feeling squashed.
The boot is just as big as the SEAT Ateca and features include an adjustable floor as standard. This means you can choose either a flat loading lip or extra space.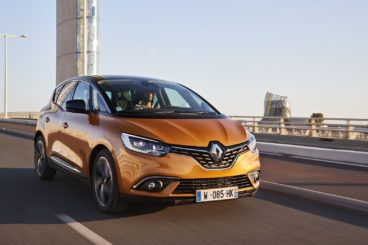 The Renault Scenic isn't as big as the previous two, but that doesn't mean it still isn't perfect for a bigger family.
It has the biggest boot in its class of five-seaters and has a flat-load lip. The front is roomier than the back but that doesn't mean your kids won't be comfortable. The simplistic design makes it look even roomier, with the added benefit of making it look much more stylish.
It's easy to drive and while it's not as exciting as some others in its class, you're really getting this car for practicality. That said, it's still a great car and is perfect for families. It is in insurance group 10E and starts at £21,390.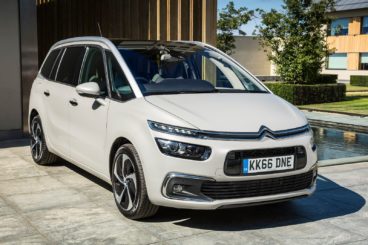 The Grand C4 Picasso is pretty much what everyone thinks of when they say big family cars. And, with good reason.
It's reliable and perfect for big families. It's lighter than many seven-seaters in its class which makes it more efficient. It's also extremely affordable.
Adults will be more than comfortable in the front two rows of the car and the floor is completely flat so the person in the middle won't be short of leg room. The third row is naturally smaller but it's perfect for kids. Plus, those who do need more legroom can acquire it by moving the second row seats forward.
If you have all three rows up then the boot space is limited, but put the third row down and you've got a huge amount of space. It is in insurance group 20E and starts at £21,880. 
It's very comfortable and easy to drive. It's essentially all you need in an affordable car that will fit your family comfortably.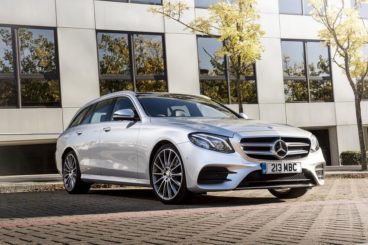 Mercedes-Benz E-Class All-Terrain
If you're looking for something more luxurious then you can't go wrong with a Mercedes. While it only has your standard five seats, it's a big car which means your family will be travelling in comfort.
It is luxurious and it is a Mercedes which means you'll get a lot of kit as standard and as optional extras.
The All-Terrain is designed to be able to cope with off-roading and while it's not exactly a Land Rover, it does handle being off-road well. It's perfect if you go on a lot of walks or live out in the sticks. The boot is big enough to fit pets and a fair amount of luggage.
Essentially, if you need an estate car but want something a little bit more special than your standard estate, the Mercedes E-Class All-Terrain is perfect. Prices start at £36, 680.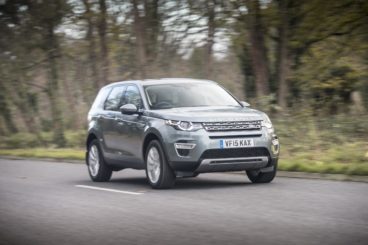 Of course, if you live out in the sticks the chances are you're going to want to buy one of these guys.
The Land Rover is perfect for families and families with pets and families who have a lot of luggage…essentially the Land Rover is the perfect car for families who need a bit of room. You will have plenty of boot space and, as it's a Land Rover, your family will be more than comfortable. It's obviously going to be great off-road so is perfect for taking the dogs out for a walk or for going on holiday to the countryside.
What are the best family cars for pet owners?
There could be a good chance that you not only have a couple of kids, you also have a couple of pets too. This means that not only do you need a lot of room for the humans, you need a lot of room for the non-humans of the family. We do actually have an article dedicated to cars for dog owners but here are some of our top picks: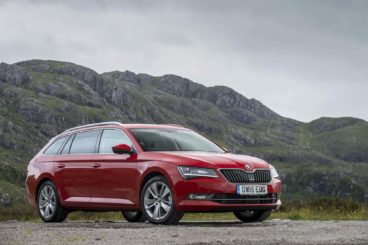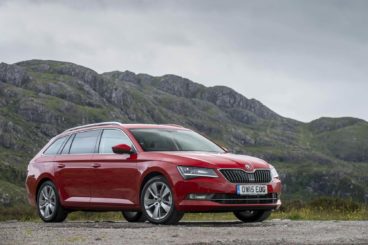 If you don't want an SUV then the Skoda Superb is perfect. Roomy enough to fit children and dogs, it also drives very well so your whole family will be comfortable on the motorway.
It's affordable and is also efficient. Plus, Skoda have been receiving rave reviews as of late, so you can shrug off the preconceptions (we all had them, we aren't judging)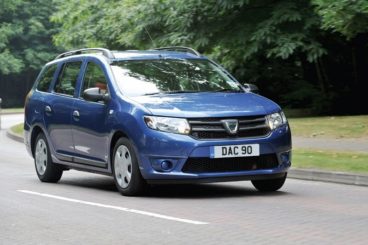 If you're looking for a big car but you don't want to compromise on price then the Dacia is perfect. It's big enough to fit dogs and children comfortably and comes with a decent amount of kit if you are willing to spend that little bit extra.
Dacia have been becoming increasingly popular and are somewhat the comeback kid of the automotive world. And it would make the perfect car for families with dogs.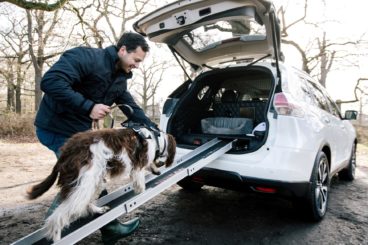 The perfect car for people with dogs…a car that is literally designed for dogs. This version of the Nissan X-Trail has a number of additional extras that make the vehicle perfect for dogs. This includes a built in shower and dryer so you can wash muddy paws as well as a camera in the front of the car and the boot so you can see your dogs and they can see you.
It also comes with a lot of human-friendly features and optional extras. It's great off-road and is very comfortable.
So there are some of our top picks for a few different scenarios. These aren't the only options available, but they are our top picks. You can use our search function below to search the range of cars we have.
Use our search function to find your new vehicle…

Latest posts by Rachel Richardson
(see all)