If you're having difficulty getting approved for car finance, then you might want to consider a guarantor. Using a guarantor is perfect if you;
Have a

weak credit rating

You want to

borrow more than the lender is happy with

Are a

young person with next to no credit history
So, what exactly is a guarantor? And, how do you go about getting car finance with a guarantor?
We advise people on car finance with a guarantor on a regular basis, so we understand that it can be a difficult concept. That's why we're going to talk you through exactly what a guarantor is, and how they can help you get car finance.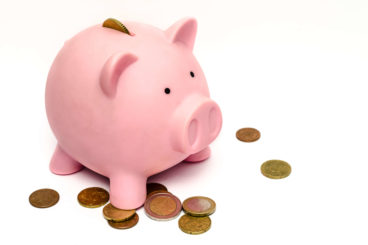 Firstly, let's look at what a guarantor actually is.
A guarantor is someone who will take on your payments in the event of a default. This means that if you miss your payment on your car, your guarantor will have to pay it.
Who Can Act as Guarantor?
Your guarantor must be someone who;
        

Is

21 or over

        

Has a strong credit rating

        

Traditionally, a

guarantor is a family member or close friend

        

But, your

work colleague can also be your guarantor

        

They cannot be

financially linked to you
So, if you were a young driver struggling to get finance because you don't have a credit rating, one of your parents might be your guarantor.
A guarantor loan is not a new concept. Before computer credit scoring became the number one trust-based system, guarantor loans were largely how banks used to lend cash.
Admittedly, car finance with a guarantor isn't something you hear often; however, many mortgage companies and landlords continue to ask for a guarantor.
What Happens If I Default On The Loan?
If you end up defaulting on the loan, or you fail to keep up with your payments altogether, then the lender will turn to your guarantor. They will, at the same time, continue to chase you for the outstanding payments plus the interest accrued.
If neither you nor your guarantor coughs up, then the lender may take you both to court.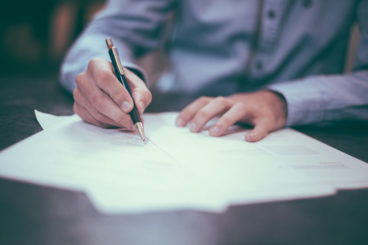 What Should I Consider Before Becoming a Guarantor?
We're going to be honest; it's a pretty big responsibility. While you may be confident that your child or your best friend or your colleague will make the payments on time, there is a chance that they won't. And then you will have to ensure that you have enough money to cover their payment. While we doubt this will happen, it's not something that you should take lightly.
Therefore, you should ask yourself the following questions before deciding to become a guarantor;
Why do they need one?

Is the person asking you going to make their payments on time?
Is there a chance they will have issues making the payments?
Do they really need to use car finance, or could they just use their savings?
Are they responsible enough for a loan?
Are you really willing to back the car finance?
What would you list as security?

In the unlikely event that they can no longer make the payments,

is the car worth more than the remainder of the loan?

You need to have that sort of security otherwise you could be left with the rest of the loan to pay.
Of course, these are just suggestions. But, as I mentioned, it's a big responsibility and you do need to take your time to consider whether this is something that you feel comfortable with. If you don't, then you really shouldn't do it.
What Are the Advantages of Using a Guarantor?
There are quite a few advantages to using a guarantor. For example;
The interest you are charged could be less

This is compared to a funder who specialises in people with poor credit
Or, someone who wants to borrow more than a traditional bank is happy with
If you are considering becoming a guarantor for your child, then it's a

great way to help them get a good credit score early.

Due to the potentially

lower interest rates,

you can get a car that you wouldn't have been able to get otherwise
So, getting car finance using a guarantor is a viable option for many. Particularly young drivers or those who want to borrow more than the lender will allow. However, it's not an option that should be taken lightly. You should really think about it before you agree to anything, and definitely before you sign anything. Therefore, we do advise that you speak to a bank, your broker or dealership before doing anything.

Andrew enjoys: Movies and travelling to new cities to explore different cultures.

Andrew has been in the motor trade for over 20 years. What he enjoys most about his job is the team spirit and the dedication of his work colleagues. He also appreciates the teams input in the improvement of the company.

Latest posts by Andrew Kirkley (see all)