Do lease cars have tracking devices?
Do lease cars have tracking devices?
Vehicle tracking is legal in the UK under certain circumstances. As a rule, any company using vehicle tracking will be collecting data about the driver as well as the vehicle. Meaning that vehicle tracking is governed by the data protection act and falls under the laws of processing personal data.
Any company collecting data about a driver must adhere to strict rules regarding the use of the data collected. Primarily they must be respectful of the individual's privacy. This means they are unable to use the tracker to 'spy' on you or sell data about your whereabouts to a third party. Secondly, they must obtain your signed permission to fit your car with a vehicle tracker. They are required by law to give clear information about how the data held about your car and how it will be used.
Read more about The Data Protection Act 1998 and vehicle leasing
A tracker would be fitted to a lease vehicle under certain circumstances. This article explores what a tracking device is, what tracking means for the driver and the reasons why a lease car would be fitted with a tracker.
How does car tracking work?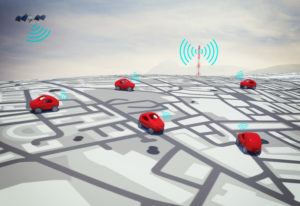 Car tracking has evolved with technology over the years. All that's involved is to fit a small tracking device to the car. This device transmits a constant signal to the control centre. The control centre then receives information on the location and status of the vehicle at pre-defined time and distance intervals. The precise location of a vehicle can be tracked at any time using a web-based app.
As soon as the engine starts the tracker will start to transmit data. The same process will be activated if the engine is started without the keys. If the vehicle is being tampered with the tracker will notify the control centre and the police immediately as a security precaution.
Some vehicle tracking devices have driver recognition technology. The driver holds a transponder card so even if the engine is started without the keys the technology can recognise if an authorised driver is using the vehicle.
Some trackers offer a call back service which contacts the car owner when the vehicle is used at an unusual time or to an unusual destination. The tracker builds a map of the drivers typical routes and highlights any deviations from this pattern. Should a change be noticed the driver would be contacted by phone to notify them that the car is in use.
Read more about the technology behind vehicle tracking
Why would a lease car have a tracking device?
In this article, I'll run through the reasons why some lease cars are fitted with tracking devices. It is usually to protect the finance companies asset (the car). If there is any concern of mis-use of the vehicle then they may choose to fit a tracker to provide them with peace of mind. Another reason a car could be fitted with a tracker is for insurance purposes. Read on to find out more.
Motability lease cars with trackers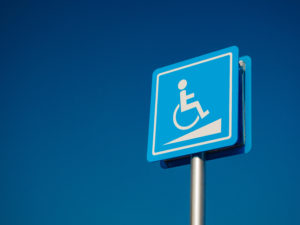 The Motability scheme allows people with a disability to exchange their mobility allowance for a new lease car. Within this scheme, the person claiming can place up to two other drivers on the vehicle. Some Motability lease vehicles will be fitted with a tracking device to prevent misuse of the scheme. A vehicle tracker might be installed if it is assessed there is a higher risk that the scheme could be misused. The risk is assessed by circumstance, so customers living in a care facility with numerous drivers accessing the car would be considered an increased risk. Or if none of the named drivers on the car are resident at the customer's address, this would also be considered a higher risk.
The customer will always be notified prior to a tracker being installed. It's worth noting that the only data captured for Motability customers would be periodic location checks. Also, the data would only be used where Motability had received a report, or if they suspected that the car may be being misused. So tracking would not occur daily as part of the course.
Generic lease cars with trackers
Some lease vehicles will be fitted with trackers as a precaution. This is because there are some occasions when lease drivers fail to return vehicles on time or return them to incorrect locations. This has serious commercial implications for the finance house and so having a vehicle tracking policy ensures the car can always be found in real-time. This reduces lost revenues significantly and improves the speed of vehicle recovery tenfold. It does come at a cost to the finance house and so it is not fitted to all cars.
The only time a finance house would ask for a tracker to be fitted is if they were concerned that the "lessee" was unlikely to keep up with payments or take the vehicle out of the country.
Luxury or high-performance cars are more likely to be fitted with a tracker. This is primarily for insurance purposes and is a request of the insurance company when they agree to insure you.
Do luxury cars cost more to insure?
Are there any perks to vehicle tracking for the driver?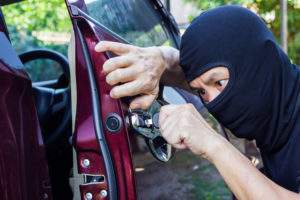 There are some perks to having a vehicle tracker fitted if you are a driver. For example, if your car is stolen it is easily recovered. Most stolen cars are not recovered. In this instance, the driver must wait for their insurance pay-out without transportation.
How long can an insurance pay out take?
Once an insurance claim is made for a stolen vehicle the insurance premium will be higher too. A tracked vehicle can be recovered easily by the police as the lease company will be able to provide accurate real-time co-ordinates of the vehicle's location.
A vehicle tracking device could bring down your insurance price. These devices aren't designed to track your location. Instead, they track what happens in the car. They work like an aeroplane black box and insurers can build a picture of how you drive. This enables them to accurately insure you depending on your ability. The device monitors five key areas including cornering, swerving, braking and speed. This will offer the most benefit to young drivers who historically pay higher car insurance prices. Essentially if you drive responsibly you get rewarded with lower car insurance premiums.
So, having a tracker fitted to your lease car isn't necessarily a bad thing. With the added protection from theft and lower insurance premiums, you will benefit from trackers too.
Fed up with looking for your next vehicle?
Need advice from an experienced Vehicle Specialist on what vehicle is right for you?
Book your FREE consultation now