How do you choose the right electric vehicle company?
You have decided electric cars are the way to go for you. Next, it is time to find the answer to one of the most important aspects to consider…Which electric vehicle company should you choose to lease, finance or purchase your car from?
This may seem like such a small part of the journey to focus on, but the vehicle supplier you choose will define your experience with the vehicle you drive every day for the next few years of your life.
What exactly should you look for? How do you know you are choosing the right electric vehicle company? Read on for the top 9 things that make an outstanding and reliable electric vehicle company.
What should you consider when selecting your electric vehicle company?
Does the company offer access to all electric models on the market?
Are they an established vehicle supplier?
Are they regulated by the Financial Conduct Authority (FCA)
Are they members of the British Vehicle Rental and Leasing Association (BVRLA)
Do they offer a charger with home installation when you order an electric car?
Have they been Specialist Automotive Finance approved?
Can the company offer flexible financial options?
What is their customer support team like?
Do they offer in-depth expert video reviews of the latest electric vehicles?
Access to all electric car manufacturers
If the electric vehicle company is limited to just a number of models, it is possible you won't necessarily get the most ideal electric car for you.
Whether or not this is essential will differ from person to person. If, however, choosing the right car that will suit your everyday needs is important, OSV could be the electric car company for you.
Are they an established vehicle supplier?
What should you consider to ensure they are an established company:
How long they have been trading for
Where they are located
Are they transparent with price
An established electric vehicle company that has been running for a while, for example since the late 90s, will be financially stable, and will be much more experienced in the industry.
What does this mean for you?
This means you are sourcing your vehicle from a company that provides expert advice and a brilliant understanding and experience of where to look to find you the most value.
A vehicle broker or leasing company that is not well established could cause problems later down the line…
Some cases have involved relatively new vehicle suppliers taking deposits and then folding. Which wastes not only your time, but also money that you will never get back.
Another thing to consider is where the company is located. Believe it or not, but the 'offices' of some electric vehicle companies are located in a house or bedroom. There is nothing superbly wrong with this, however, it's highly likely they do not have the right infrastructure of support that you need.
A well-established vehicle broker that houses an office full of hard-working experts in a commercial place of business, will have a significantly more established network of support.
If you are concerned about this, you can always search for the company on Google Maps to find out where the company is. Come see OSV's office virtually!
The final important factor to take into account, is how transparent they are with price.
Often, some leasing companies will promise a price that seems too good to be true, and sadly, it usually is.
There are always extra costs involved with leasing, financing or buying a vehicle, and the right electric vehicle company will be completely honest when discussing this.
Some may say there is no admin fee, or extra fees involved. Know this: there is usually always an extra cost later down the line that will essentially be an admin fee.
The right electric vehicle broker will talk you through all the costs involved before you sign your name on any paper.
If they are not transparent about the price beforehand, you should question whether you can trust this company.
Is the electric vehicle company FCA regulated?
As an absolute basic necessity, the electric vehicle company should be regulated by the Financial Conduct Authority (FCA).
Why is this?
An FCA regulated company must monitor and ensure that there is no mis-selling or pressure selling from staff. They must also keep staff qualifications and knowledge updated on a consistent basis.
You can also trust that your rights as a customer are protected, as companies regulated by the FCA will follow 'Treating Customers Fairly' principles.
How can you tell whether a company is FCA regulated?
A company should state this on their website. If a company is FCA regulated, and they have not stated so on their website, beware of engaging with that company as they could be breaking other rules.
You can also check if a company is regulated by visiting the Financial Services Register website.
Are they members of the BVRLA?
If the electric vehicle company is a British Vehicle Rental and Leasing Association (BVRLA) member, this is a good sign.
This means that you will be covered in terms of the highest standard of service, fair terms and conditions, and honest accurate information.
The BVRLA sets pre-agreed standards for what kind of condition the electric vehicle can be in when you return it. This is called the BVRLA Fair Wear and Tear Guide.
They can also step in if you are not happy with how your vehicle supplier has handled things, in the case that something has gone wrong. Simply raise your complaint with the BVRLA, and they will investigate the issue.
Do they offer a charger and installation?
If the answer is no, it's not the end of the world. However, it would be so much easier if you could get an all-in-one electric vehicle package. This is likely to save you time, money, and stress from having to keep in contact with multiple companies at once.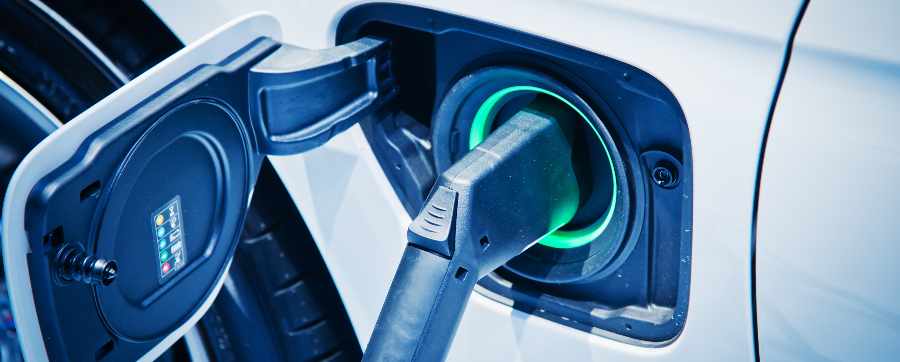 When you choose a company like OSV, you have the option of an EV-package.
The OSV EV-Package includes:
Your electric car charger
Charger installation
Roadside breakdown recovery
Maintenance
Servicing
Tyre replacement
You get this all with your own trusted Vehicle Expert who is there to guide you along the way, should you have any questions or worries. Everything electric, all in one place. What a win!
Has the electric vehicle company been Specialist Automotive Finance approved?
To be Specialist Automotive Finance (SAF) approved means that the company, similar to being members of the BVRLA, must ensure their staff are up to date and knowledgeable of the different types of vehicle finance and regulations.
SAF experts must take a competence test every 12 months to ensure their knowledge is up to scratch.
If an electric vehicle company is SAF approved, this means you are buying from a company that is dedicated to treating their customers fairly.
If a leasing company has the qualifications I have mentioned above, then you know that you are speaking with someone who has a deep understanding of the motor industry and the finance options available to you. This will, in turn, save you money and trouble in the long run.
Can the company offer flexible financial options?
Some electric vehicle companies only offer a limited number of car finance options. This usually includes general 'leasing' which is usually Personal Contract Hire (PCH) or Contract Hire (CH).
But say you are looking to own the vehicle at the end of the agreement, then a Personal Contract Purchase (PCP), would be much more ideal for you.
Say you are a business looking to source a vehicle for your company, and need flexible options at the end of the agreement, such as buying, returning, or part-exchanging the vehicle, then Contract Purchase (CP) would be your perfect finance option.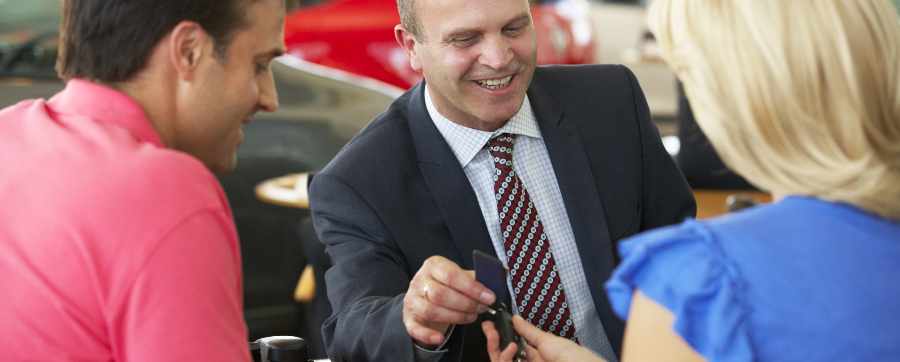 If affordability is important to you when buying a car, then you should consider how many finance houses an electric vehicle company works with.
Why?
There are some brokers that work with a small selection of finance houses, which means you are likely to miss out on the best prices or options for your needs.
However, if a company has a wide range of finance houses to select from, this ensures you are more likely to get competitive pricing and the best deal possible suited to your requirements.
What is their customer support team like?
It's important to take note of the type of customer service an electric vehicle company offers. You want a company that provides:
A contact number for queries
Updates on the status of your vehicle
Aftercare service
The support system in place to resolve any problems
A complaints consultant
The right electric vehicle company will ensure you are completely satisfied with your vehicle once it has been delivered, and will respond appropriately if you are not.
Do they offer in-depth expert video reviews of the latest electric vehicles?
This will not be the case for every electric vehicle company, but if a vehicle supplier also offers their own in-house expert video reviews of a wide range of electric vehicles, access to these will prove to be extremely useful in your vehicle buying decision.
If you are someone who generally gets fed up and confused by vehicle leasing jargon and just wants simple, easy-to-follow advice, OSV offers a great gallery of free comprehensive electric vehicle reviews which are free to access for new and existing customers.
How do you choose the right electric vehicle company?
So, how do you feel? We hope the answer is that you feel empowered, equipped with the best knowledge and ready to conquer the quest for your perfect electric vehicle! Remember, the most important thing to keep in mind is YOUR needs and how a vehicle broker can best support you.
Does your dream electric vehicle company offer a fantastic support system, with easy access to free online content and experts to guide you along the way?
Does your dream company provide flexible finance suited to your specific requirements?
Is your dream company well-established and regulated by official authorities and associations such as the FCA and BVRLA?
Perhaps you are new to the world of electric vehicles and want a whole all-in-one electric package, saving you time, money and stress.
Most importantly, your dream company should listen to what you have to say.
The never-ending fear of enquiring with a new company is you never know how 'pushy' or dominant the salesperson is going to be.
If someone is trying to push a certain car or deal before they have asked any questions about yourself and your needs, the chances are they are not working in your best interests.
The right electric vehicle company will be interested in understanding what you want, your day-to-day situation and your general lifestyle. If someone is asking you lots of questions, this isn't an interrogation. This means they are dedicated to finding the perfect vehicle solution for you before they try to sell anything.
Fed up with looking for your next vehicle?
Need advice from an experienced Vehicle Specialist on what vehicle is right for you?
Book your FREE consultation now