What's included in a vehicle lease?
Why do you have to service a lease car?
Who pays to service a lease car?
What is a maintenance package?
As with anything new, the one thing you want is to keep it looking as immaculate as possible. It doesn't matter whether you've bought a new outfit, a computer or a BMW, you want it to look cared for and continue to look new even when it's a few years old.
Of course, with a vehicle, it's not only about how it looks but also about how it runs. There's no point in having a car parked on your drive that looks amazing if, when you sit in the driver's seat, the engine doesn't turn over, the brakes don't work properly or all the warning lights are on and you have no idea why.
This is why it's necessary to ensure that you get your car regularly checked and serviced by a professional.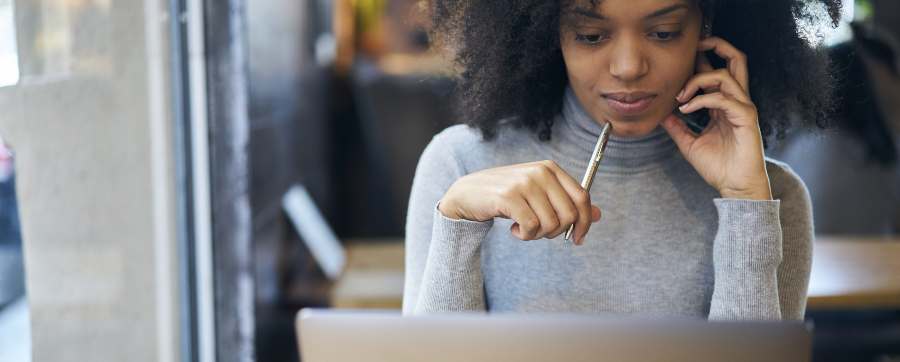 If you're leasing your vehicle you will find that regular services are part of the agreement you sign before you get delivery. However, it's likely you will question whether you are actually responsible for ensuring your vehicle is serviced as you don't actually own it.
So, when you lease your car, is servicing included in the price?
Have questions about the different lease options available? Download our FREE guide to the different vehicle leases.
Why do you have to service a lease car?
Your monthly payments have been calculated based partly on the depreciation of the vehicle over the term of your contract. If you don't ensure that your vehicle is well-maintained (by having a regular service) then it could lose more value and you could be charged for increased wear and tear.
In simple terms, you need to ensure that your vehicle is well-maintained so its value doesn't decrease to a point where you end up owing money at the end of your agreement (due to BVRLA wear and tear).
A car service covers essential maintenance on the vehicle. Including things like replacing the oil, changing the oil filter, checking all engine components and electrics. It also includes checks on consumables like tyres, windscreen wipers and brakes.
There are two different types of service that have been designed to maintain a vehicle during its lifetime and each of them will keep the car running smoothly, preventing major faults that could occur if the car isn't maintained properly.
Who pays to service a lease car?
As the driver of the vehicle, you are responsible for covering the cost of any services or repairs your vehicle may require.
A full service can cost anywhere between £100 and £1000 depending on the car and any issues that may be uncovered while the car is being examined.
It's recommended that you have two services per year; an interim service at 6 months and a full service when the vehicle passes 1, 2 and 3 years (and 4 if you have a 48-month contract).
If you would like to find out exactly what is checked during the interim and full service, we have an article "What's the difference between an MOT and a service?" that goes into more detail about the individual service types.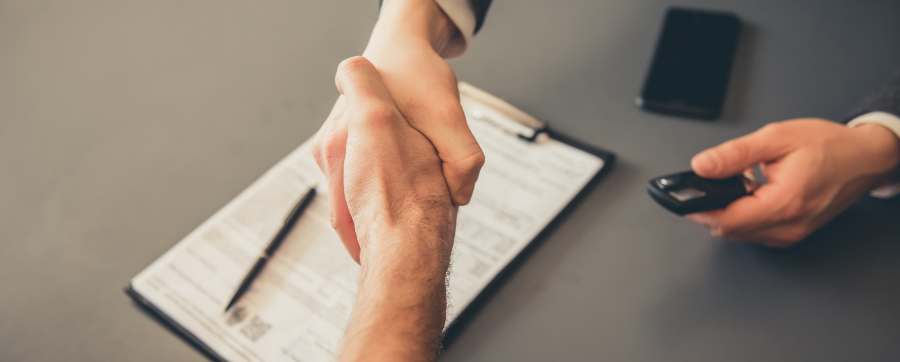 If you have leased a vehicle and are concerned about the cost of regular services then you do have the option to purchase a maintenance package on top of your lease (for an additional monthly fee).
It's not a requirement to have the maintenance package, and many choose to cover the cost of services as and when they arise.
What is a maintenance package?
When you take out your lease you are offered the option of adding a maintenance package to your agreement.
If you have chosen a contract with high mileage or you are managing fleet cars then getting a maintenance package is incredibly popular.
What does a maintenance package cover?
If you decide to add the maintenance package to your agreement, you will find that it is rather comprehensive. However, all agreements vary, depending on the vehicle you are leasing.
Commonly included in a maintenance package:
Scheduled services
MOT (if applicable – as only required once the vehicle is 3 years old or more)
Consumables (e.g. bulbs, battery, exhaust, belt, wiper blades)
Mechanical and electrical repairs and/or replacements including labour
Roadside assistance cover (this depends on the maintenance package you have)
Replacement tyres (puncture repairs, accidental damage or where tread depth is under 2mm)
What isn't covered by a maintenance package?
As with most agreements, there are exclusions and in the case of maintenance packages, the below are items that aren't covered:
Repairs or replacements that are required due to driver error (including mis-fuelling)
Missing or broken items such as missing hubcaps
Replacement due to abuse or vandalism
Lubricant and fluid top-ups between services
Replacements that are being investigated for fraud
Replacements that are part of an insurance claim
Damaged windscreen and/or glass replacement
Roadside assistance (isn't included in all packages)
How much does a maintenance package cost?
As we've stated previously, the cost of a maintenance package varies depending on the make and model of vehicle you're driving. This is due to the fact that parts and labour for some vehicles costs more than others.
For example, if you are driving a Land Rover Discovery and require a replacement wheel, you will find that the cost can be over £200 + VAT, including fitting. However, if you're in need of a replacement tyre for your (much smaller) Ford Fiesta, then you'll find the cost is closer to £50 + VAT including fitting. Both of these prices are estimates and per tyre.
These huge price differences aren't reserved solely for replacement tyres, with other car parts showing similar variances. Knowing this, it's easy to see how and why maintenance package prices can differ.
What are the different maintenance packages?
Just as there are massive differences between the prices you can expect to pay, there are also different types of maintenance packages available.
Full maintenance package
Tyre-only maintenance package
Road Tax (Vehicle Excise Duty) package
UK Breakdown Cover (including courtesy car if necessary)
If you would like more details on how much a maintenance package will cost for your lease car, contact your lease provider for more information.
Is a maintenance package cheaper than paying for regular services?
It's incredibly difficult to say that you will end up paying out more for regular services than a maintenance package (or vice versa).
It's partly down to luck. As with any kind of insurance, you may find that you go through the entirety of your lease without ever needing to get replacement tyres or ad-hoc repairs. If this is the case then paying for services yourself would be cheaper. However, if you find yourself in a situation where your vehicle needs replacement parts, new tyres or repairs, then a maintenance package would work out far less expensive and be incredibly beneficial to your wallet.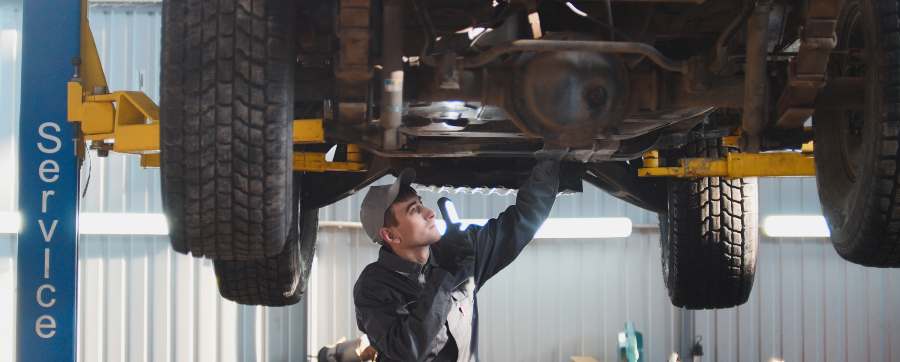 For some, managing fixed monthly payments is easier on the budget than paying out for a service (possibly unexpected) all in one go.
Having a maintenance package is, for some, reassuring and provides an added level of confidence when driving a lease vehicle.
Who carries out services and repairs?
If you have decided to add a maintenance package to your lease agreement then your lease provider will provide you with a contact telephone number for you to call when you need to book your vehicle in for a service.
When you call you will be able to book an appointment at a local approved garage.
You will find that the approved garage will be either a franchised dealer or an authorised VAT-registered agent that will carry out the service and any necessary maintenance as has been stipulated by your contract.
Searching for your next vehicle and want to know what's available? We can help, sign up for our weekly special offer newsletter and we can send the best vehicle offers direct to your inbox.
What's included in a lease contract?
Unless you've chosen to add a maintenance package to your lease contract, we know that repairs and regular services aren't included. So, what is included?
Road tax (Vehicle Excise Duty) – This saves you the hassle of remembering to tax your vehicle, and can also save you some money
Full manufacturer's warranty – this covers the vehicle, excluding consumables such as brakes, tyres and windscreen wipers. If your lease is for three years or less then your car will be covered for the full duration of your agreement. We have a comprehensive article that goes into more detail about what is covered under a manufacturer's warranty if you would like more information.
Aftersales customer service – if you have any questions or need advice once your vehicle has been delivered then you can call our customer service team.
What isn't included in a lease contract?
A lease contract is excellent value for money and certainly the most economical way to get a brand new car.
As with everything, there are some things which aren't included in the contract – we have listed these below so that you can budget accordingly.
Insurance
Roadside assistance (unless it's part of your maintenance package)
Servicing/repairs (unless you've purchased a maintenance package)
Fuel
Oil, coolants, screenwash refills
While the cost of services and repairs aren't automatically included in the price of your lease, they can both be added through the purchase of a maintenance package.
It's worth considering adding a maintenance package to your agreement if you value peace of mind and like to be prepared for almost any eventuality, especially the potential high cost of unexpected repairs that can occur during a regular service.
LOOKING FOR A NEW VEHICLE?
If you're looking for a new vehicle now, or your current lease is coming up for renewal, get in touch with our team of Vehicle Specialists
Call us on

01903 538835

or fill in the form below
Fed up with looking for your next vehicle?
Need advice from an experienced Vehicle Specialist on what vehicle is right for you?
Book your FREE consultation now