Leasing a car with a car broker is an increasingly popular choice, and because of this, there are many brokers advertising attractive offers that are often too good to refuse.
But should you really purchase your next car through a broker?
There are pros and cons involved. To help you make a better, more informed decision, OSV takes a look at the advantages and disadvantages of working with a car broker.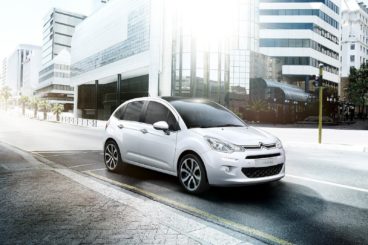 What are the Advantages of Using a Car Broker?
They are Independent

: A dealership will be limited to certain brands and funders, and therefore may not be able to offer you the best deal out there. A broker, however, can usually access 

great deals

 which could save you hundreds or even thousands of pounds.

They do the Hard Work for You

: You can spend hours and hours trawling the internet, going through search after search, website after website and not come any closer to finding a deal that is perfect for you. A broker, however, will do all the hard work for you. A reputable broker will get a full understanding of exactly what your requirements are and find the deal that is ideal for your situation. This means you just have to sit back and relax.

The Lead Time is Shorter

: A broker with a wide network may be able to track down a car that is in stock, potentially from anywhere in the country. A dealership, however, will concentrate on offering cars in their group.

They Have Access to More Finance Houses

: Brokers have access to a range of funders so they can find the best finance deal for you. However, dealerships only have a limited number of funders which means you could end up paying more than you need to.

They can Make an Informed Decision

: Because brokers are independent, they can look at everything on offer and make an informed decision based on a number of factors. Dealers, however, won't offer to look at other manufacturers and therefore you can't be sure you're getting the best deal out there.

You can Lease on Bad Credit: Because dealerships don't have access to more than a few funders, there's very little chance that you'll be able to lease through them if you have bad credit. However, some brokers have access to specialist finance houses that help people with a bad credit rating lease a car. You can read our article on leasing a car with bad credit here.
These are the benefits of leasing with a car broker. Not only do you save time but you could also save money and ensure that you have the deal that is not only best suited to your situation but also best on the market.
However, using a broker isn't the only option – and it's not always the best option.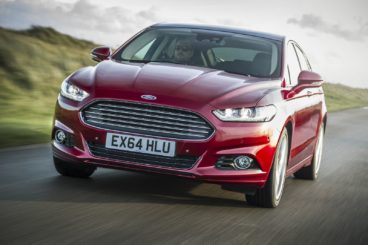 What are the Disadvantages of Using a Car Broker?
They Could Charge you Extra Fees

: A vehicle broker will usually charge a processing or administration fee. This can be costly so check what kind of fees they typically charge. It's important to take this into account when you start thinking about your budget.

However, a good broker should be able to save you so much money that even with the admin fee, you're still paying less than if you went to a Dealer. Also, a reputable broker will be completely transparent when it comes to price and will make the fee known early on in the process. But some brokers won't, so look out for any hidden fees.

Some Brokers may be Limited to One or Two Funders

: While some brokers have access to lots of different funders, this isn't the case for all of them. Some brokers will be limited to one or two funders. This means that they will be working to try and achieve specific goals or targets with one particular funder. Therefore, they may not be trying to offer you the best deal for you. This can be avoided by going with a broker that is completely independent.

You Can't Drive Away with the Car There and Then

: If you go to a dealership and the car is in stock, you can usually sign the paperwork and drive off in your brand new car there and then. If you go through a vehicle broker, however, you have to wait for your car to be delivered.  

You Still Have to go Into a Dealership

: Because vehicle brokers don't have the cars on site, you sometimes will need to go to a dealership to test drive your desired car to make sure it's right for you.  Some brokers, however, will be able to offer test drives, so it's always worthwhile asking your chosen broker if this is an option.

They May Not be Reputable

: This disadvantage is completely avoidable, but it's important we put this in here. Some vehicle brokers are more reputable than others, and it's important that you lease your car through a trustworthy one.

 

For more information, read our article on the 

risks involved with using a vehicle broker here

.
What Should I Look For When Choosing a Car Broker?
If you do decide to work with a car broker when making your next purchase, here are some things you need to look out for so that you partner up with a reputable firm that's determined to help you get the best deal possible:
They are accredited

: A good vehicle broker will be regulated by the Financial Conduct Authority (FCA). They'll also be members of the British Vehicle Rental and Leasing Association (BVRLA), and their staff should be Specialist Automotive Finance (SAF) experts.

If they are regulated by the FCA this means that all relevant staff are qualified and have the knowledge of the best finance methods to suit your needs. The broker is obliged to monitor their employees and ensure that there is no mis-selling or pressure selling. Their 'Treating Customers Fairly' principles means that you are protected as a customer.

The 

British Vehicle Rental and Leasing Association

 is the trade body for vehicle rental and leasing in the UK. This means that if you have a complaint about your leasing company and you are not satisfied with how they resolve the issue, you can raise your complaint with the BVRLA and they will investigate.

The 

SAF

 (Specialist Automotive Finance) was created by the FCA to help build confidence in the automotive industry and car finance. To become an SAF expert, you must pass their competence test and an SAF expert will have up to date knowledge of all car finance options. You can read more about these accreditations in our article about what accreditations to look for in a leasing company.

Check how long they have been trading

: It's a well-known fact that 

20%

of new businesses fail within the first year, while 50% of those fail within the first 3 months. It's important to look at how long a broker has been trading. A broker that has been trading for a while will be more knowledgeable and more experienced.

Find out where their business is located

: With the dawn of the internet and the ease of being able to have a credible website, it is becoming and harder to know if you are talking to an established business, so check on Google Maps that they have an office, FCA that they have the required licences, BVRLA or FLA that they have membership and finally with Companies House regarding their financial strength. It's important you are diligent when selecting a supplier. Find out more on 

how to tell if your vehicle broker is trustworthy here

.
Essentially, whether you decide to use a broker or not is completely down to you and your situation. While there are disadvantages to using a vehicle broker, many of the disadvantages can be reduced if you choose the right car broker, to begin with.

Latest posts by Andrew Kirkley
(see all)