Dealer vs car broker – what's the difference?
Difference between a car broker and dealership?
Advantages of a car broker
Advantages of a dealership
Who will be able to get me a better deal?
When you decide to get a new car, there are a number of decisions you need to make, from the brand and model you want to the sort of price you want to pay. However, one of the biggest decisions you'll need to make is whether you want to go through a car broker or a dealership.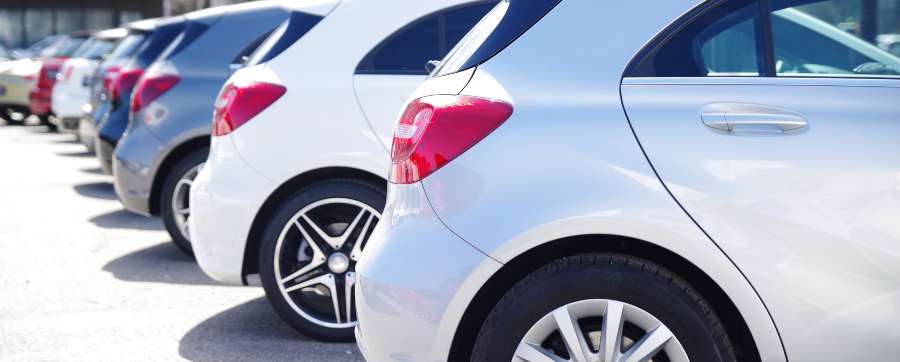 Both dealerships and car brokers have their advantages and disadvantages and you need to take this information into consideration when you're making your decision.
OSV is a car broker, but we know that using a broker isn't the best option for everyone. In order to ensure you make the best and most informed choice for you, we've put together all the advantages and disadvantages of using brokers and dealerships to lease, purchase or hire your new vehicle.
What's the difference between a car broker and a dealership?
A vehicle broker acts as the middleman between you, a dealership and a Finance House. More and more people are discovering that there are a number of advantages to working with a broker as they will guide you through the entire process of getting a new vehicle. It's very simple, you go to them, provide them with your vehicle requirements and then they search around for the best offer for your budget and needs.
Some brokers, like OSV, have access to multiple funders and manufacturers, which is great if you're still trying to figure out what model of vehicle you would like to get.
If you're looking for a far more traditional way of finding a vehicle then a dealership is the way to go. Again, it's a very straightforward process, you go to the dealership that sells the make of car you're interested in (e.g. Ford or BMW), pick the model you want and then wait for them offer you a deal.
A dealership is a great option if you're set on a specific make and model and are happy to negotiate a deal for yourself.
What are the advantages of using a car broker?
There are several advantages to choosing to use a car broker to lease, buy or hire your new vehicle. We have listed a number of them below.
They are independent
Brokers aren't tied to any one manufacturer or Finance House. This means that they only have to meet their own targets rather than targets set by manufacturers.
They often have access to a larger number of Finance Houses
When it comes to organising finance, dealerships are more limited in that they have access to only one Finance House. This will often limit our chances of getting the best possible deal. Brokers have access to a wide range of Finance Houses, so they can look around to find the best deals available for you.
You have access to multiple manufacturers
Unsure of the vehicle you want? If you decide to go through a dealership then you will have a limited choice. However, if you use a broker then they will be able to look around and find offers from a variety of manufacturers.
They do the hard work for you
When you go through a vehicle broker, all you need to do is tell them what you want and they'll find it for you. Then, you just need to kick back and wait for that phone call.
Car brokers find cars from all over the country
Unlike dealerships, car brokers can source vehicles from all over the country. A dealership is limited to the vehicles that it has in the showroom.
You can access 'fleet' discounts
Brokers have access to a number of different discounts that aren't available to the public.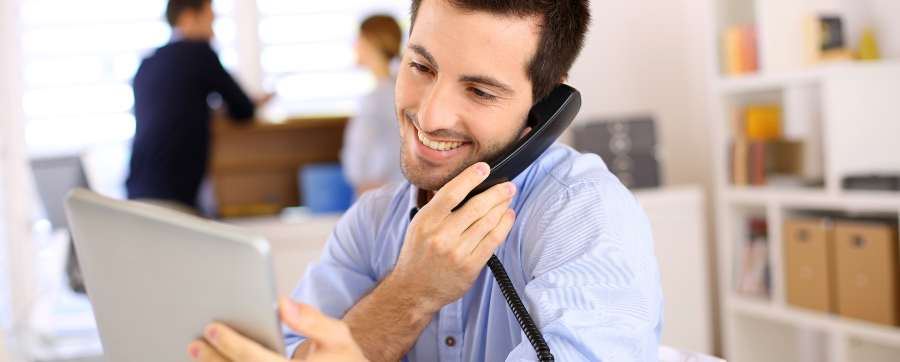 What are the disadvantages of using a car broker?
Having read all the advantages we've just listed, going through a car broker might sound like the best thing since sliced bread right now. However, before you pick up the phone and give us a call, let's take a look at some of the risks that can come from working with a broker.
They may not be reputable
This is a big risk, though it's also one that is easy to avoid if you do your research. There are a few checks you can carry out to ensure that the company you're thinking of working with is a reputable one. If you'd like to find out what you need to look out for, we've got a detailed article about how you can tell the reputable broker from the unreliable one.
You could be subject to extra fees
This goes hand in hand with the reputation of the broker. A reputable broker will be transparent when it comes to their fees. You will usually be subject to an admin fee. If a broker says that there is no admin fee to be paid, be cautious – there may be hidden fees that they haven't mentioned.
They may not have access to that many Finance Houses
The best brokers have access to a variety of Finance Houses, but some have access to far fewer than others. Again, this is something that can be easily avoided, just ask.
They might not have much experience
Some car brokers may be agents for larger brokers and work from home.  The industry calls them bedroom brokers. The FCA and the BVRLA require brokers to have appropriate business premises so always worthwhile doing a Google Map search on the address so you can assure yourself you are dealing with an established business. A great way to check and see how much experience your potential broker has is to check their profile on sites such as LinkedIn.
We have written an article that outlines the risks involved in going through a vehicle broker in more detail, should you like to find out more.
What are the advantages of going through a dealership?
When it comes to getting a new vehicle, using a dealership is still the traditional method. There are several benefits to going this route.
You get to look at the cars
This is a part of the buying/leasing process that people tend to forget about, but miss if they use a broker. If you go to a dealership you can see the cars there and then. This means that you get a good idea of the size of the vehicle, the colour and everything else, You may also get the chance for a test drive.
You may benefit from the dealership retail discount
Dealerships do have deals that others can't access, such as a retail discount. Also, when new models arrive, dealerships tend to slash their prices because they need to clear their forecourts for the newer models.
You won't have to pay an admin fee
For some people, this isn't something that concerns them. However, to others, it can be seen as a big advantage, particularly as some admin fees can be rather high.
It's more convenient and faster
When you go to a dealership, everything is there – the car, the salesperson, the paperwork, which means you can clinch the deal and take your new car home the same day. Going through a broker can take longer, which isn't ideal if you're working to a tight timeline and need the car quickly.
You get to speak to a person
Some people like being able to speak to a salesperson face-to-face. Vehicle brokers tend to conduct business over the phone or via email. However, some are now moving into video calling, which can offer those who prefer to see a salesperson some balance.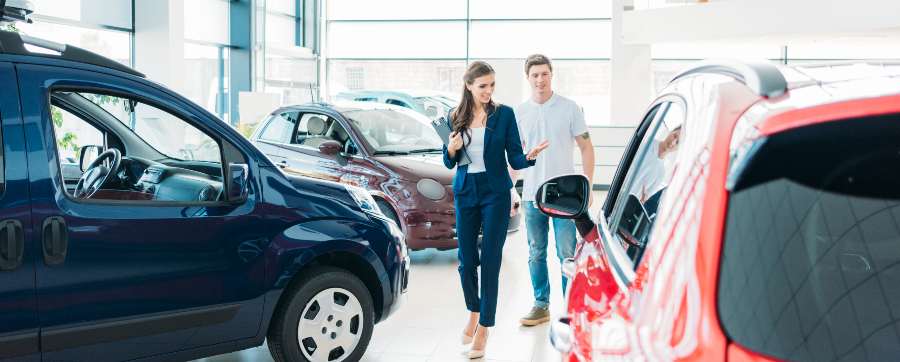 What are the disadvantages of going through a dealership?
While dealerships are still very popular, more people are deciding to choose another route to their new vehicles. There are several reasons why this may be happening.
You are limited to one brand
There are so many cars available on the market, however, if you go through a dealership it can feel quite restricting unless you are set on one particular brand.
You won't get an unbiased opinion
At the end of the day, the salesperson needs to sell the cars on the forecourt. They won't want you to go to a different dealership that's selling a different brand. This means that you cannot guarantee that you are getting an honest opinion about whether you are getting the best available deal.
You don't have as many options
Dealerships don't have access to as many Finance Houses as an independent broker, which means you might not be getting the best deal.
You can't get a car if you have bad credit
As dealerships have access to a limited number of funders, you won't be able to get a car through them if you have bad credit. There are some independent brokers who have access to funders that can help if you have bad credit.
Dealer vs broker – which will get me a better deal?
Ultimately, you want to get the best deal you can. So, which option, dealer or broker, will get you the best deal?
The truth is, there's no way of telling which one will get you the best deal as availability of these offers is dependent entirely on your unique situation. Brokers and dealerships have access to different sorts of discounts that will be available to you depending upon your circumstances.
Car brokers with lots of funders vs brokers with limited funders
Brokers who have access to a lot of funders (Finance Houses) will be able to offer you a wide variety of deals. This means you have a broader choice.
However, this doesn't mean that a broker with access to a limited number of funders won't be able to find you a great deal. It's possible they will have stronger relationships with the manufacturers and Finance Houses they have a connection with, which may mean they can negotiate a better deal for you.
On the other hand, dealerships will be able to get you the retail discounts we mentioned earlier in the article. Dealerships have been known to make a loss just to hit targets. This is not something that happens often, however, it has been known to occur in the past.
Either way, both dealerships and brokers have access to great deals, it just depends on whether that great deal is one that gets you the vehicle you want at the price that you had in mind.Ultimately, there are quite a few differences between a vehicle broker and a dealership. Their advantages and disadvantages are pretty subjective, so there is no answer to which one is better. It's completely down to you whether you choose a dealership or a car broker, but hopefully, this article has made it easier for you to make that decision.

If this article has helped you decide you'd like to lease, hire or purchase your next vehicle with an experienced and client-focused Vehicle Broker, fill in the form below and one of our vehicle specialists will get in touch within 1 working day.
Fed up with looking for your next vehicle?
Need advice from an experienced Vehicle Specialist on what vehicle is right for you?
Book your FREE consultation now