What do admin fees pay for?
Do all vehicle brokers charge admin fees?
What is covered by admin fees?
Leasing a car is a huge investment, both in time and money.
You spend what seems like forever doing your research to find the right vehicle, then you spend weeks talking to a broker. Once you've been through the whole process, sorted out your budget and reached the point where you're ready to place your order, sure that everything has been organised, you're told…
"And there's the admin fee." Understandably, this isn't what you want to hear after going through the entire time-consuming process of organising your vehicle, so of course, your heart sinks.
"Admin fee?" you ask. You've already spent a considerable sum on the initial payment and now you're being told that there is more to pay out.
We know it's not the best situation, but there are reasons why an admin fee is charged by vehicle brokers when you purchase, lease or hire a vehicle with them.
So, what are these reasons? In this article, we're going to go through the purpose of an admin fee to reassure you that it's not just an arbitrary sum, but rather a worthwhile investment that helps to cover the costs involved in ensuring you have the best experience possible when you work with a vehicle broker.
Do all vehicle brokers charge admin fees?
All vehicle brokers charge an admin fee, though it's not always referred to as one when they are going through the costs on your invoice.
When carrying out a search online for a vehicle broker you will find that there are dozens and they will all display different prices and fees on their websites. Some of them will say that they don't have an admin fee at all. However, the truth is that they do, they just don't advertise it as an admin fee.
If you've ever leased a vehicle, you'll know that there is a considerable amount of paperwork involved, as well as a lot of back and forth with Finance Houses and manufacturers to ensure that you get the best quote available. Of course, once this is all done there is also the task of organising the delivery of your vehicle.
Completing all the paperwork, negotiating with Finance Houses and manufacturers and arranging deliveries all take a considerable amount of time and resource.
If you speak with a company and they offer to organise your lease vehicle at no additional cost to them then they are lying. The reality is that no one is going to do all that work for free. The way that these companies make a profit on the arrangement is by putting additional cost into the monthly lease price and the initial payment. This means that there is no way at all you're going to be getting the best price for your new vehicle.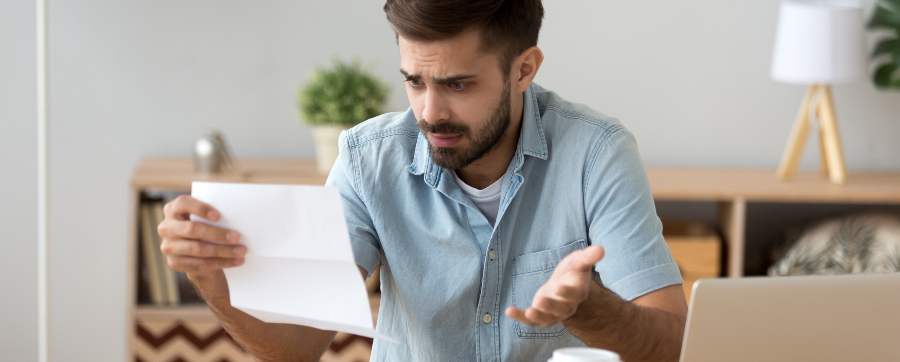 It's far better that you find a company who is completely honest about their fees. When it comes to signing any financial agreements it's important that the company you are working with is transparent about their fees.
What is covered by admin fees?
The admin fees you're charged by a vehicle broker, like OSV, are intended to cover a number of costs, including:
Financial Conduct Authority costs to make sure the broker is compliant with every legality associated with vehicle finance
Staff training that ensures every team member can give their customers the right advice as well as have access to the vehicle and finance knowledge needed to carry out their role
Paying admin staff for the time they take to complete all the paperwork
Covering the cost of any systems used to carry out all the work required to complete the vehicle leasing process
The cost of delivering the vehicle
Any resourcing costs associated with ensuring only the best people deal with customers.
How much are admin fees?
We'd love to be able to say that the admin fee you'll be charged is going to be the same no matter what company you decide to go with. Unfortunately, every single vehicle broker is different and the fees depend on a variety of factors.
The cost of time and resource will depend on the size and scope of the broker you are dealing with.
The cost of time and resources required to organise your lease will depend greatly on the size of the broker you're working with. There are a considerable number of brokers that are smaller and often have offices based in their homes. These brokers have lower staff overheads and can, therefore, afford to charge a lower fee.
If you're working with a broker that has a larger team, multiple offices and possibly even a devoted customer support team that can help you with every single step of your order, then it's possible the fees will cost more.
The Financial Conduct Authority rules require that management teams at any company registered with them, carry out regular audits and call monitoring for all of their sales staff. This is a task that carries with it a significant time investment and, therefore, has a cost implication. Ultimately this particular process is in place to protect customers and ensure that the service they receive is of the highest quality, but also that the rules and regulations are being adhered to.
Another cost that contributes to the admin fee is the membership to the British Vehicle Rental and Leasing Association (BVRLA). If your broker has membership to this association then it is an added assurance that your broker is adhering to a very specific code of conduct.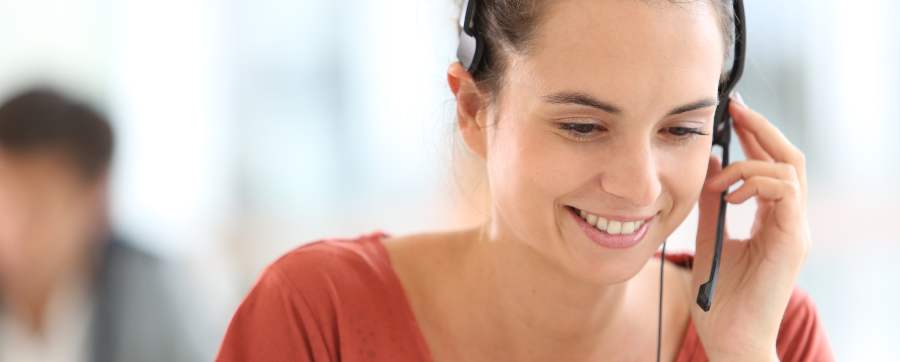 It's true that many sales staff are just keen to secure a deal and don't pay close attention to the details once the agreement has been signed. In our experience, customers appreciate having a dedicated customer service or admin team who are able to process an order efficiently. Unfortunately, that level of service and experience is not something that comes for free.
So, how much are you willing to jeopardise when it comes to getting a lower price for your vehicle? Of course, you could pay an admin fee of £50, but if you experience a problem once the contract has been signed and can't get through to anyone, is it really worth the money you've saved?
When it comes to companies that state there is no admin fee, we would always recommend you exercise caution. You could find that there are issues with the level of service you receive or unexpected costs that are hidden in the small print.
Transparency is vital in building trust. If a broker is able to explain why they have a processing/admin fee, then you know that they are more trustworthy than someone who is unable to justify their costs. Chances are when there is no justification, there are no additional benefits to be gained from the fees being charged.
What it all boils down to is research. When you contact a vehicle broker, always make sure to ask them about any fees they charge. If you don't feel like the answer they provide is right (or satisfactory), find another company who can answer the questions and is honest.
Accreditation
If you are looking to lease from a company that has a solid reputation backed up by qualifications and training and follows guidelines set by associations that have been set up to ensure the best interests of the customer are at the centre of their practice, then when you are doing your research, always ensure that they are accredited. Two of the associations who check vehicle brokers to make sure that they are working in a way that ensures you get the best service are the FCA and BVRLA.
What's the Financial Conduct Authority?
Unless a vehicle broker is regulated by the Financial Conduct Authority (FCA) it is illegal for them to provide any finance quotes, give advice or take an order from an individual unless they are a limited company or partnership with less than 4 partners.
If you go through an FCA-regulated company then you can be sure you are working with a team that has the most up-to-date training and relevant knowledge when it comes to making any finance arrangements.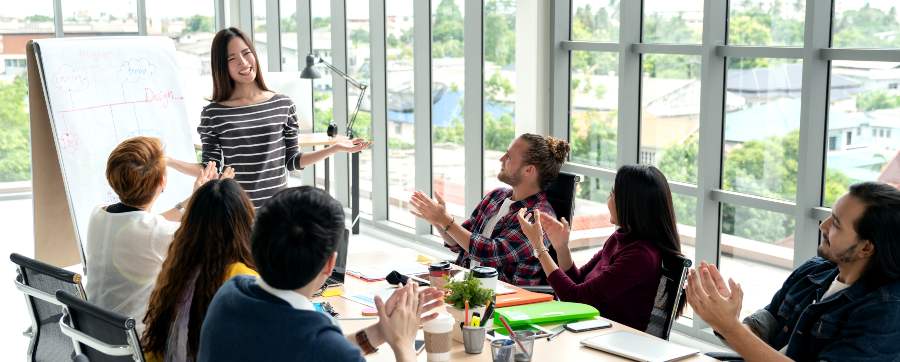 As with the majority of accreditations, there is a cost involved in being regulated by the FCA and this sometimes contributes towards the admin fee. If you speak with a company and they are not accredited by the FCA, then they are not authorised to provide financial quotes, advice or take an order for a vehicle.
What is the British Vehicle Rental and Leasing Association?
The British Vehicle and Rental Leasing Association (BVRLA) is a body which ensures that all its members adhere to a very specific code of conduct. This includes:
Ethical trading
Clear pricing
Transparent terms and conditions
High-quality vehicles
Customer service standards
If your vehicle broker is a member of the BVRLA then you can be reassured their priority is to ensure your needs as their customer comes first.
The cost of having BVRLA accreditation is something that is sometimes covered within the admin fee. However, it is also added peace of mind as any business that has this accreditation is regularly audited to confirm they are adhering to the code of conduct.
If you have any questions about the accreditations a vehicle broker should have, we have written an article that covers the subject in more detail.
If you want to be reassured that you are getting the best service then, ultimately, you will find that there is an admin fee. However, knowing that you are getting the best service from a team that is qualified to help you makes the cost worthwhile.If a broker is in possession of industry experience and in-depth knowledge it will quite often mean that they are able to obtain better pricing and will also be able to understand the potential pitfalls and risks they may encounter. This will, in turn, protect you, the customer from unexpected issues.
If you're working with an expert, they'll have the knowledge and experience needed to explain any suggestions or recommendations they make as well as understand exactly how the vehicle and finance methods being discussed will benefit you as a customer.
The majority of the time, getting the right vehicle is at the top of a customer's priority list, so it doesn't matter how low the price of an offer is if it's not the right car. It would be incredibly disappointing if you ended up with the wrong vehicle and were stuck with it for the duration of an agreement purely because you were attracted to a company that didn't charge an admin fee.
No one likes to mention that things could go wrong. But there is always a chance that if you work with a company that isn't properly accredited, trained or experienced because there is no admin fee, then there is a possibility that something will go wrong during your leasing journey.
When you pay an admin fee to a credible company, you are paying for their expertise, knowledge, and the reassurance that the customer comes first. Though the higher admin fee may initially seem off-putting, in the long run, it will likely save you money, time, hassle and potential future issues.
Fed up with looking for your next vehicle?
Need advice from an experienced Vehicle Specialist on what vehicle is right for you?
Book your FREE consultation now