Top car leasing companies in the UK
OSV is a nationwide vehicle supply company that works with over 1,000 individuals and businesses each year in an effort to help them find the right solution for their vehicle needs. We're home to a team of expert professionals who walk you through the whole journey, from initial contact where we understand your needs and requirements to the moment your brand-new vehicle is delivered to your door.
However, we're one of many nationwide vehicle supply companies in the United Kingdom, and we recognise that all vehicle companies offer different perks. For example, while some offer "no deposit" leasing deals to new customers, others don't.
To help you find the right company to provide you with a solution to your vehicle needs, we've put together an article about the top vehicle leasing companies in the UK so that you can make an informed decision and have the best experience possible when shopping around for a new vehicle. Let's take a look!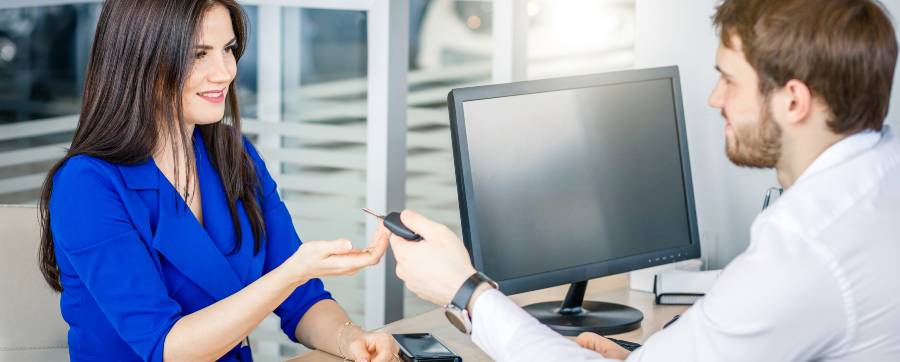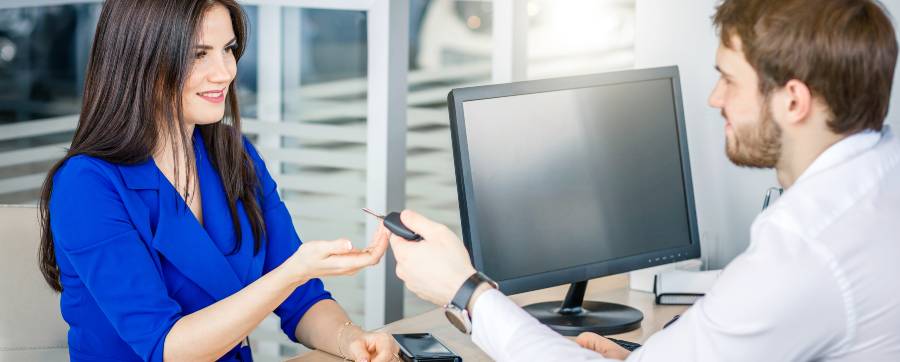 The top 7 nationwide car leasing companies in the UK
Founded in 1997, and based on the UK South Coast, OSV has gone from strength to strength. A customer-focused vehicle supply company that offers Personal and Business options for any vehicle you can imagine. If it's available in the UK then you can lease, finance or buy it through OSV.
Here are some key points:
They are an independent broker so aren't tied to any particular manufacturer and have contacts with many financial houses
OSV is a nationwide company that delivers to all parts of mainland UK
Both cars and vans are available to purchase, lease or finance
If you're a business then they can help source vehicles for your fleet
There are no extra charges or higher payments for business customers, they just add VAT
They pride themselves on their honest and reliable approach, making sure you get the best vehicle and deal to suit your needs
OSV uses a consultative process, they will call you to go over every single requirement you have in order to help you find your perfect vehicle. Book your free consultation today
With access to over 20 Finance Houses, if finance is denied from one then they will look at others before they say no
Used vehicles of up to one year old are also available for purchase, lease or finance
They take part-exchanges with no age or condition restrictions
OSV currently has a 4.5 rating on Google Reviews.
Are you looking for a new car and want to talk it over with someone? Get in touch with our experienced team of vehicle specialists and we can help. Call us now on 01903 538835 or request a callback.
Hippo Leasing
Fun fact: Hippo Leasing began life as a coal merchant, and entered the motor trade in 1960. Today, they offer both personal and business lease deals, as well as leasing for bad credit and no deposit leasing.
Here are some key points:
Hippo Leasing take part-exchanges but your car needs to be in good working condition
Hippo Leasing lease used cars
They deliver to anywhere in the UK, including Northern Ireland and the Isle of Man
Delivery of a new car is free but there is a delivery charge if you are getting a used car. The cost of this depends on where you live
If your finance application is denied with Hippo Leasing, there's nothing they can do.
Nationwide Vehicle Contracts
Nationwide Vehicle Contracts has been around since 2002. They offer Personal Contract Hire and Business Contract Hire for cars and vans.
Here are some key points:
Nationwide Vehicle Contracts deliver to mainland UK
If you've failed finance, the game is not up. A Nationwide Vehicle Contracts sales consultant will discuss your next options with you
New customers are unable to get "no deposit" leasing agreements, but it is possible for previous customers on occasion
Nationwide Vehicle Contracts currently has an 'Excellent' rating on TrustPilot.
All Car Leasing
All Car Leasing was established in 1999. Based in Cheshire, the company offers Personal Contract Hire and Business Contract Hire on a range of cars. All Car Leasing also offer commercial vehicle leasing.
Here are some key points:
All Car Leasing do take part-exchanges occasionally, but they have a strict criterion. The car in question absolutely must be in decent condition
All Car Leasing are known for their special offers, but they're short lived and limited in stock
As a default they cannot help individuals or businesses with bad credit
They deliver to all parts of the UK, including Northern Ireland
On TrustPilot, All Car Leasing is rated 'Excellent'.
Ling's Cars
Ling Valentine – of Dragon's Den fame – is the brains behind Ling's Cars, which is arguably the quirkiest car leasing company ever. Their online presence and branding is all about being different and entertaining, which some buyers will love and others might hate (though how could you hate it when Ling writes on her site, "Modern slavery is a crime and a gross violation of fundamental human rights. My staff are not slaves, they are willing participants who sometimes turn up (of their own free will) at my office and offer a small and insignificant amount of work, in return for generous financial rewards. No coercion, or chains or baseball bats are ever involved"?!)
Here are some key points:
Ling's Cars offer Personal Contract Hire and Business Contract Hire on a range of cars
Prices change frequently. The advice is that if you see a good price, you need to act fast as it could soon go up
The Ling's Cars' website might give you the impression that she isn't taking this seriously – but she is
The company currently is rated 'Great' on TrustPilot.
Select Car Leasing
Select Car Leasing was established in 2004 by Mark Tongue and James O' Malley. The company, based in Reading, offers both Business and Personal Contract Hire as well as Contract Purchase, Lease Purchase and Finance Lease.
Here are some key points:
The company offers leasing options for vans
Select Car Leasing offer good deals on pre-registered vehicles but these are not regarded as used – they are regarded as brand new
They are a large company with 150 staff so may not feel as personal as others
The company is rated 'Excellent' on TrustPilot.
Intelligent Car Leasing
Intelligent Car Leasing is a Glasgow-based nationwide car leasing company that offers Business and Personal Contract Hire agreements on cars and vans throughout England, Scotland, Wales and Northern Ireland.
Here are some key points:
Intelligent Car Leasing offers no deposit leasing but your eligibility will depend on your circumstances
They've been the Official Vehicle Leasing Partner of Celtic FC since 2014
Intelligent Car Leasing is actively engaged in charity and community projects as they seek to give something back
Intelligent Car Leasing currently has an 'Excellent' rating on TrustPilot.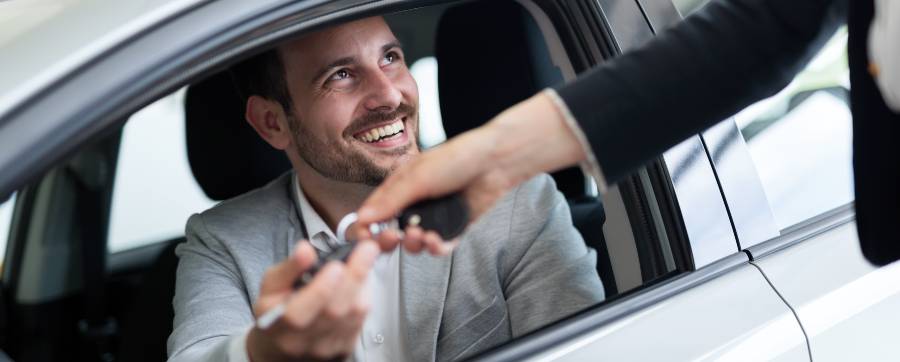 So, which nationwide car leasing company is right for me?
It all comes down to your own personal needs and preferences. If you want an outrageous company with sass then go for Ling's Cars, if you need your car delivered to Northern Ireland then choose All Car Leasing. If you want a reliable company with a team of experts on hand to guide you through the leasing process then choose OSV.
At OSV, we pride ourselves on customer service. We're a bespoke service focused on making sure you get the vehicle you want for a price that suits you and your budget, however, like every company, we're not for everyone. We like to talk with every customer to ensure that we know everything you need from your new vehicle, from how many child car seats you'll need to fit in the back to how many miles you drive in a year.
If you prefer to do all your transactions over email then we aren't the company for you. However, if you love personal service, focused entirely on your vehicle needs then get in touch with one of our experienced vehicle specialists and they will be able to help you on your journey to a brand-new vehicle.
LOOKING TO GET A NEW VEHICLE?
Get in touch with the vehicle experts at OSV on 01903 538835 or…