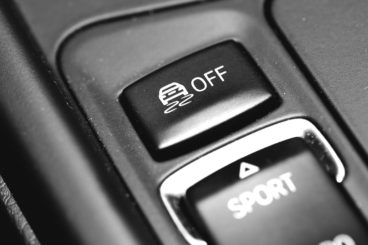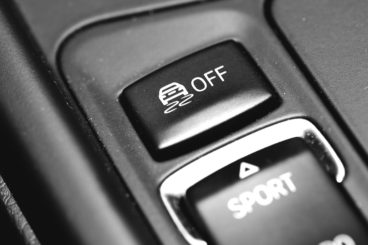 Traction Control:
Traction control is mainly found in vehicles with four-wheel anti-lock brake systems. It's is designed to improve vehicle stability by controlling the amount the drive wheels can slip when you apply excess power. The system automatically adjusts the engine power output and, in some systems, applies braking force to selected wheels during acceleration.
Look at the vehicle's weight:
Crash data show that heavy vehicles offer more protection during an impact. Even if the equipment is the same in both the light and heavy vehicle. Heavier cars are even more effective in offering protection over lighter vehicles in two car crashes.
That being said, statistically, some of the heavier vehicles on the road today are vans and SUVs. Because of the typical dimensions of an SUV, its centre of gravity is higher off the ground compared to a passenger car. This makes an SUV more prone to rolling over. So while an SUV offers passengers the advantage of being in a heavier vehicle, this advantage can be negated by their tendency to roll over.
Tyre Pressure Monitoring Systems (TPMS):
Tyre pressures are essential to maintain in order to be safe on the roads. If a tyre's pressure is too high or too low it can burst and cause what's known as a 'blowout'. In the case of a blow out the vehicle's steering will be severely impaired and it's extremely dangerous in high-speed driving. A tyre pressure monitoring system notifies the driver via a dashboard light when the pressure reaches below 25% of the manufacturer's recommended inflation pressure.
For example, if the tyre is supposed to be inflated to 30 psi of pressure, the TPMS will alert the driver when the tyre pressure drops below 22.5 psi.
Combination Collision Avoidance:
Using the front-facing sensors, these pre-collision systems alert drivers when their car is getting too close to the vehicle immediately in front of them.  If the driver does not respond to the dashboard warning some vehicles have the technology to be able to automatically apply the brakes to avoid a collision.
When searching for your next lease car keep in mind these safety features. Standard safety features such as airbags and seatbelts just scratch the surface of protection for you and your passengers. Adding on other features to help prevent an accident is important. Especially for families. Safety features may not be the most exciting part of car buying, but they could well save your life!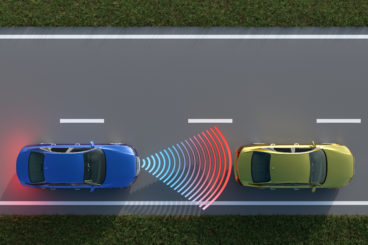 Request a call back from one of our Vehicle Experts

Latest posts by Rachel Richardson
(see all)