Car subscription or salary sacrifice?
The decision between a car subscription or salary sacrifice car is not an easy one. Let's face it, deciding between two car finance options can be a bit of a headache. But when it comes to choosing between a car subscription or a salary-sacrifice car, the struggle is real.
Both have their pros and cons, and it's essential to take a moment to think about your unique circumstances before deciding. After all, you don't want to end up with buyer's remorse… or in this case, leaser's regret.
A car on salary sacrifice is an option that can offer tax savings, as payments are made from your pre-tax income. Let's get real for a moment: with a car salary sacrifice, you may be driving a fancy set of wheels, but it's your employer who holds the keys to the kingdom.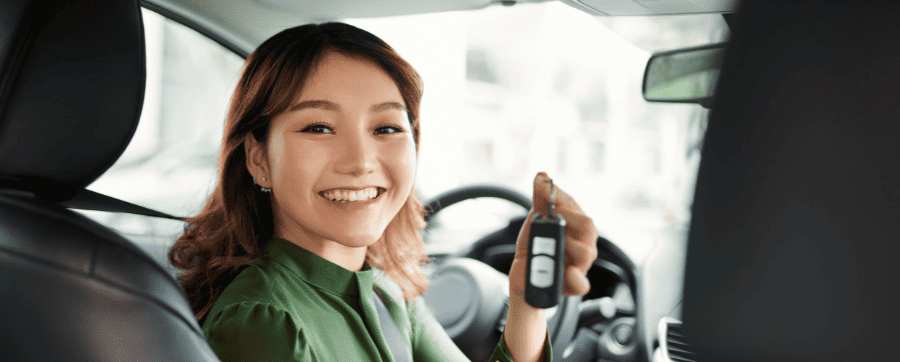 On the flip side, a car subscription is like having a personal car concierge. You can choose from a HUGE variety of vehicles to suit your style and needs, and even switch things up if your mood (or commute) changes.
You also won't have to deal with the hassle of buying, selling, or maintaining a car. Now, that's what we call convenience.
However, subscription services may come with higher monthly payments compared to salary sacrifice, and you may not be eligible for tax savings.
But how does car subscription and salary sacrifice compare? Let's dig in…
Benefits of Car Subscriptions
Life is full of surprises. Sometimes you need a car that can keep up with the ever-changing times. That's where a car subscription comes in. With the power of choice at your fingertips, you can swap out your ride for a different model whenever you fancy it. Whether you're jet-setting off to work or suddenly need to fit a grand piano in the back, a car subscription has got you covered. Now that's what we call flexibility.
Convenience: Car subscriptions take care of maintenance and repairs, so you don't have to worry about those expenses – leaving you with more time to enjoy the car and less stress worrying about all the extras!
Cost-Effectiveness: Listen up, penny pinchers: car subscriptions are like the all-inclusive resort of the automotive world. Your monthly fee covers everything from insurance, maintenance, servicing, breakdown cover and more. That means fewer worries about pesky add-ons that can cost you an arm and a leg over time. Plus, for those who don't have the cash flow to throw down on a new car, a subscription can be the golden ticket to ride. Why break the bank when you can have it all for less?
Freedom and Peace of Mind: With a car subscription, you can enjoy the benefits of having a car without the long-term commitment of ownership. If your needs change, you can simply end the subscription without having to worry about selling the car or dealing with the hassle of ownership.
But who exactly would get a car on subscription?
Are you fresh out of university? Ready to take on the world with your first job in a new city? Congrats, you big shot! But hold up, what about transportation?
Not sure you want to commit to a brand-new car just yet? Who can blame you?
That's where a car subscription comes in. Once you've passed a credit check, you simply pick a car that suits your needs, and if your needs change down the line, switch it up without getting tied down.
Plus, no need to worry about surprise costs for maintenance or repairs.
There are, like with everything, a few downsides to consider. For starters, the car selection can be limited, which might not be ideal for picky drivers.
If you're not using the car often, the costs can add up faster than you can say "cha-ching." Don't forget to keep an eye on your mileage, or you might end up with some unpleasant costs.
Downsides to Car Subscriptions
Car subscriptions offer a convenient and flexible alternative to traditional car ownership, but they also come with several disadvantages that should be considered before making a decision. Here are some of the drawbacks of car subscriptions:
Limited Options: One of the main disadvantages of a car subscription is the limited selection of cars available to choose from. If you have specific requirements for your vehicle or are used to having a lot of options, this can be frustrating.
Costs: Car subscriptions can be more cost-effective in some cases. But they can also be more expensive than traditional car ownership – especially if you aren't using the vehicle frequently. Also remember, if you go over your agreed mileage allowance, you are likely to be subject to additional fees (which can add up quickly).
Ownership: With a car subscription, you do not own the vehicle, which means you may be unable to customize it or make modifications.
Restrictions: Car subscription services may have restrictions on where you can drive the car or how long you can keep it. If you're planning to use the car for long periods of time, or want to take it on holiday, then the restrictions on the car subscription can be inconvenient.
Car subscriptions can offer fantastic flexibility and convenience. Before deciding whether to get a car on subscription, we recommend weighing up the pros and cons first.
If you prefer a wider selection of cars or value ownership and customisation, a car subscription may not be the right choice for you.
Also, if you aren't using the car frequently or are likely to exceed your mileage limit, the costs of a car subscription may not be worth it.
Benefits of Cars on Salary Sacrifice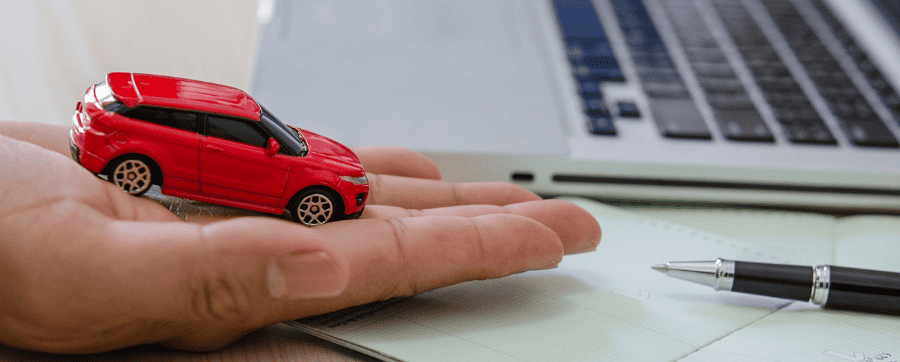 Cars on salary sacrifice schemes can offer a range of benefits to both employers and employees. Here are some of the advantages of company cars on salary sacrifice:
Brand-new for less: Salary sacrifice allows you to have access to exclusive corporate discounts, which means you essentially are getting a brand-new car for much less than you would outside the scheme
Tax savings: Employees can save on tax and National Insurance contributions by sacrificing a portion of their salary to lease a company car. This can result in significant savings, particularly for higher earners.
No upfront costs: With a salary sacrifice scheme, the cost of the car is spread out over the lease term, and there is no need for a large upfront payment. This makes it a lot easier for employees to afford a high-quality car that may have been out of reach otherwise.
Maintenance and repair costs included: Many salary sacrifice schemes include maintenance and repair costs, which can save employees money and provide peace of mind.
Improved job satisfaction: Providing a car can be a valuable perk for employees and can improve their job satisfaction and loyalty to the company. It can also help attract new talent and boost morale.
Reduced carbon footprint: Many salary sacrifice schemes offer eco-friendly car options, which can help reduce the company's carbon footprint and demonstrate its commitment to sustainability.
Overall, cars on salary sacrifice schemes can be a cost-effective and an attractive option for both employers and employees.
By offering tax savings, no upfront costs, and inclusive maintenance and repair, companies can improve job satisfaction and demonstrate their commitment to sustainability.
Downsides of Cars on Salary Sacrifice
Cars on salary sacrifice can seem like an attractive option for employees, but they also come with several potential drawbacks. Here are some of the disadvantages of cars on salary sacrifice:
Limited choice: Employees may not have as much choice in the make and model of their company car compared to if they were purchasing a car independently. This can be a disadvantage if the employee has specific preferences or requirements.
Electric cars: At present (2023) EV drivers pay a 2% benefit-in-kind (BIK) rate, which is 2% of the vehicle cost. If you were to go for a petrol or diesel car the BIK rate could go right up to 37% meaning you pay much more in tax.
Tax implications: Although salary sacrifice can be a tax-efficient way to pay for a car, it can also have implications for an employee's income tax, National Insurance contributions and benefits entitlements.
Cost: While salary sacrifice can make a car more affordable for employees, it can still be a significant expense. This is particularly true for higher-end models or those with expensive optional extras, and those choosing non-electric cars.
Take-home pay reduced: this could affect how much you can borrow for other loans such as a mortgage.
While cars on salary sacrifice can offer employees a convenient and cost-effective way to obtain a vehicle, it's important to consider the potential drawbacks before signing up.
Employees should carefully review the terms of the agreement and consider whether a company car is the best choice for their personal circumstances.
Should I get a Car Subscription or Salary Sacrifice?
So, should you get a car subscription or salary sacrifice a car?
It's important to consider your budget, how often you plan to use the car, and your future plans before making a decision.
Comparing the total cost of ownership for both options is also helpful, including factors such as maintenance, insurance, and depreciation.
Ultimately, the decision between a car on salary sacrifice or a car subscription will depend on your individual circumstances and preferences.
Fed up with looking for your next vehicle?
Need advice from an experienced Vehicle Specialist on what vehicle is right for you?
Book your FREE consultation now