There's a lot going on right now and we felt that it might make it easier for you to see what's been happening in the Motoring Industry if it was all in one place.
We will be updating this as we hear news from manufacturers, the government and other news sources.
Over the last week, news came in thick and fast. So fast, in fact, that it can, at times, be quite difficult to keep up with.
We're going to break it down into manageable chunks. We also do a daily video update that we will be posting here.
Below you will find the latest information from each manufacturer. We will update as soon as more is available.
Every day our Marketing Assistant Tom Luckin (who you may recognise from Behind the Wheel) has been releasing a short video including updates on OSV and the news that is coming from motoring businesses around the globe, including the more lighthearted snippets that we think will brighten your day.
News about the motoring industry right now is very varied, but in this article, we are keeping it focused on the current situation and the effect it is having on the industry, and motoring, as a whole.
Goodwood Festival of Speed – postponed
On 26 March, in news that will likely not surprise anyone who has been keeping abrest of the current global situation, Goodwood sent out a press release informing their thousands of subscribers (and anyone who had already purchased their tickets), that the Festival of Speed has been postponed.
At the present time there is no news about Goodwood Revival, though as that as a date in September, it looks that much more promising.
More news as we get it.
Global industry temporary decline
It's not all doom and gloom, however, the latest news from associations like the SMMT is that the global industry could see a 30% decline due to a drop in production. However, on the flip side of this, there is a human factor to consider and while this drop is incredibly steep (almost a third), it's vital that the workforce stay healthy.
We've already mentioned the 30% decline that the global motor industry is predicted to see this year. Data and analytics company Globaldata has very recently forecast what the current closure of vehicle manufacturing plants could mean to the European car industry. It's estimated that the short term cost of these shutdowns could be over £29 billion.
London Congestion Zone – Fees suspended
If you still need to drive around the London congestion zone, then you'll be really pleased to hear that the charges have been temporarily suspended in an effort to help NHS workers and supermarket delivery drivers carry out their jobs.
Not such great news if you've been learning to drive and your test has been scheduled to take place in the next three months. The Driving Vehicle Standards Agency (DVSA) announced on 23 March that all driving tests would be postponed until June.
My car is due for an MOT – What should I do?
If your vehicle is due for an MOT in the next few months then we have some good news for you. A statement was released on 25 March by the Department for Transport stating, "Cars, motorcycles and vans will all be subject to a temporary six-month MoT exemption in an effort to maintain essential travel." 
This exemption comes into play from 30 March, this does not mean that you should not ensure your vehicle is roadworthy. Many garages remain open so that essential repairs to vehicles can be carried out.
The UK Lockdown – Can I drive my car?
It's official, the UK is on lockdown. So, what does that mean for you and your car right now? Everyone knows what we are and aren't meant to do while the country is on lockdown and that applies to you whether you're walking, riding a horse or driving your car.
Right now, people of the UK have been told that unless they are carrying out one of the following five daily/weekly tasks they are not supposed to leave the safety and security of their home:
Shopping for essentials such as food or medicine (as rarely as possible)
Taking one form of exercise a day (such as walking, running or cycling) – alone or with someone living in your household
Attending necessary medical appointments
Assisting an elderly or vulnerable person
Your daily commute to and from work (if you are unable to work from home)
Yes, these are restrictions being placed upon daily life, however, right now they are felt, by the UK government to be both necessary and reasonable.
If you need your vehicle to carry out any of these tasks – whether it's driving to the doctor's or hospital, supermarket or park – then you can drive your car.
If, however, you've decided that you're going to take the family on a weekend break to the Lake District or Snowdonia, then that's not currently something you should be doing!
My car needs a service what do I do?
If your car needs a service then there's no need to worry at present. Despite the fact that many services are temporarily closing in the UK due to tighter restrictions, garages have been given permission to remain open. As people are now relying even more on their vehicles – in order to maintain social distancing and travel more efficiently now that many public transport services have been reduced – it's imperative that cars are safe and roadworthy.
The government has confirmed that garages are an essential service and will, therefore, stay open during this difficult period.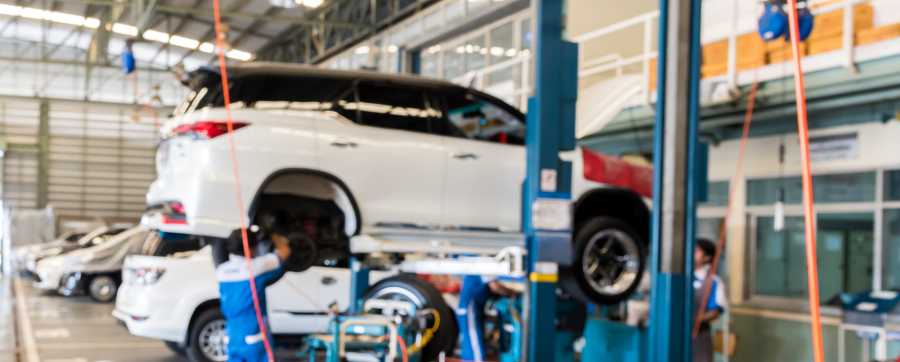 Things have changed very quickly in the last few weeks for everyone, including vehicle manufacturers. We have gathered all the information about plants in the UK, Europe and the rest of the world so you can see what their businesses are doing during this difficult period.
Did you know that in Europe and the UK alone there are 103 plants manufacturing light vehicles (by light vehicles we mean your car or SUV)? At the present time, 95 of these plants are closed.
However, as you will see from the information we've collated below, many of these closures are incredibly temporary, with a large number of the plants set to reopen by the beginning of April.
Plants in the US, Canada and Mexico are closed from 23 March. They are set to reopen on 25 March after a thorough clean, It's expected that work will continue as usual from Wednesday.
In the UK, Toyota has two plants at Burnaston and Deeside. On 18 March, the company announced they would be closing these plants, along with their five other plants in France, Poland, Czech Republic and Turkey until further notice.
BMW not only produces a range of vehicles of their own, but it is also the parent company for two manufacturers based in the UK, Rolls Royce and MINI.
Until the middle of last week, BMW was one of the only companies that had not announced closures of plants in the UK, Europe or elsewhere. On 19 of March, the company released a statement on their website announcing that they would be closing their manufacturing plants in the UK, Europe and South Africa from 23 March, with plans to reopen on 17 April.
As with their parent company, BMW, the Mini plant at Cowley, Oxfordshire, will be closed for a month from 23 March until 17 April. Staff who are able to work from home – obviously not those who work on the factory floor – have been asked to continue during the plant's closure. In a statement about the Cowley plant, BMW said, "Our workforce is central to our company's success and we are doing everything we can to support them at this time."
The BMW-owned, luxury car manufacturer Rolls Royce, has announced that their plant, based at Glorious Goodwood in West Sussex, is closing from 23 March. The manufacturer has said that they plan to reopen in 2 weeks.
On the 18 March, Nissan announced that they were going to close their Sunderland plant until the end of the week (20 March). However, the company have since amended these plans due to new guidelines from the government and the date for reopening has yet to be released. Nissan has also closed its plants in the US from 20 March with plans to reopen on 6 April.
The US-owned company has plants all across the US, EU and UK. On 13 March the company told all non-essential staff to work from home from 16 March. Following discussions with the United Auto Workers Union, Ford agreed that their factories in the US will be closed until 30 March.
On 19 March, the company announced global closures. In the UK, the Dagenham plant is closing from 23 March, with Bridgend following soon after on the 25 March. Both plants will be closed for 4 weeks. The annual summer closure has been brought forward and will be included in this 4-week shutdown. On Mainland Europe, Ford has plants in Germany (Saarlouis, Cologne), Romania (Craiova) and Spain (Valencia), these will also be closed, though the date for reopening has yet to be announced.
Looking for a short term rental. We have vehicles available.
Call our Vehicle Specialists on 01903 538835 for more information.
The second-largest car manufacturer in the world has several brands to its name, including Audi, SEAT, Ducati (motorcycles), Porsche, Lamborghini, Bugatti, Bentley and Skoda. At the beginning of last week, VW announced its plans for the plants where VW vehicles are manufactured and other brands under the VW umbrella started to release details of their own plant closures soon after.
In the US, Volkswagen's Chattanooga plant closed on 21 March for a deep clean which is expected to take 7 days, with plans to reopen on 28 March.
As of 17 March, VW plants in Spain (Pamplona), Portugal (Palmela), and Slovakia (Bratislava) have closed. Plants in Germany (Wolfsburg, Emden, Dresden, Osnabrück, Zwickau) closed soon after, on 20 March. At the present time, the company plan to reopen these locations on 1 April.
VW has also closed its components plants based in Germany (Brunswick, Chemnitz, Hanover, Kassel and Salzgitter) and Poland (SITECH).
At the present time (24 March), the Volkswagen retailer network is still open, though sensible precautions are being taken to protect staff and customers.
A jewel in Volkswagen's crown, Audi has been a part of the VW Group since the 1960s, the manufacturer produces a variety of vehicles from the convertible TT to the imposing Q series. Last week, the manufacturer announced that they would be temporarily closing all their plants across Europe until 1 April. Included in this mass closure are plants in Germany (Ingolstadt, Neckarsulm), Hungary (Győr), Spain (Martorell), Belgium (Brussels) and Slovakia (Bratislava).
One of Volkswagen's luxury vehicle manufacturers, based in Crewe in the UK, closed to workers on 20 March. The plant will reopen in 4 weeks.
Everyone who sees the Veyron would love one, or at least a drive in one. The Bugatti plant in France (Molsheim) where this stunning vehicle is manufactured, closed on 20 March with a date for reopening yet to be announced.
This incredibly sleek sports car manufacturer has been producing cars since the 1960s. It opened its first and only manufacturing plant in Sant'Agata Bolognese, Italy where it is still based today. On 12 March a press statement was made by Stefano Domenicali, Chairman and Chief Executive Officer announcing that due to the current situation, the plant would close from 13 March with plans to reopen on 25 March. The business is following government directives. In the statement, Mr Domenicali said; "As we have done up until now, we continue to monitor the situation in order to react rapidly and with the right flexibility, in collaboration with our people and in order to restart with energy in the right moment."
The Porsche brand was founded in 1931 and has been producing stylish, desirable sports cars and popular SUVs for many years. On 18 March, Porsche announced that they would be closing their plants in Zuffenhausen and Leipzig for an initial period of two weeks. In the press release published on the 18 March, Oliver Blume the Chairman of the Executive Board said; "We can only overcome the pandemic together and by taking rigorous measures." The situation is going to be continually assessed.
The Spanish manufacturer has been owned by Volkswagen Group since 1986, it was actually the first non-German marque that they purchased. SEAT vehicles are produced in four VW-owned factories in Spain, Slovakia and Germany. All these plants are closed until 1 April.
This Volkswagen-owned Czech manufacturer has three plants in the Czech Republic (Mladá Boleslav, Kvasiny, Vrchlabi), all three plants closed on 19 March and they are set to reopen on 6 April. At the current time, production of Skoda vehicles continues at other plants including China, India and Russia.
On 18 March, Honda announced that they were closing all plants in the US, the company plans to perform an intensive clean at each North American location before reopening on 23/24 March. The company has estimated that this closure of their North American production sites will reduce its overall output by 40,000 vehicles. Honda's UK plant based in Swindon closed on 19 March with a planned reopening date of 6 April.
The French manufacturer has many factories across Mainland Europe, including 12 plants in France and several in Spain. On 16 March, Renault announced that they were closing all their plants in Europe until further notice. As soon as a date is available it will appear here.
Looking for a new vehicle? We can help you from the comfort of your own home.
Contact one of our Vehicle Specialists on 01903 538835 for more information.
Fiat Chrysler Automobiles (FCA)
Like Volkswagen, this group has a number of manufacturers beneath its umbrella; Jeep, Alfa Romeo, Dodge, Lancia, Maserati, Fiat. On 16 March, FCA released a press statement detailing their plans for the multiple plants they manage across Europe. This was followed a day later by a statement about their plants in North America.
Alfa Romeo vehicles are manufactured in one plant in Italy (Cassino). This plant closed on 16 March and is currently set to reopen on 27 March.
The Italian manufacturer of popular city cars has four plants, three based in Italy (Giambattista Vico, Mirafiori, SATA Melfi) and one based in Poland (Tychy). All these plants were closed on 16 March and, as per the press statement from their parent company, have a planned reopening date of 27 March.
Jeep is an incredibly popular brand, especially in the US. They have one production location in Italy (SATA Melfi) where they manufacture the Renegade and Compass models. At present, the Italian plant is closed until 27 March, though like other dates here, it will be reviewed. Other models Jeep produce are assembled in their US plants. The US plants are closed until the end of the month, FCA plans to review the situation at that point.
Maserati has two plants in Italy (Giovanni Agnelli and Mirafiori). Both plants were closed on 16 March and are, as with other manufacturers under the FCA umbrella, due to reopen on 27 March.
PSA is the parent company for several Europe-based brands, these are Peugeot, Citroen, DS Automobiles, Vauxhall and Opel.
PSA made a general statement regarding all of the factories for their multiple brands across Europe on 16 March. In the statement, the PSA representative said, "Due to the acceleration observed in recent days of serious COVID-19 cases close to certain production sites, supply disruptions from major suppliers, as well as the sudden decline in the automobile markets, the Chairman of the Executive Board with the members of the crisis unit, decided the principle of the closure of the vehicle production sites, according to the following schedule and until March 27."
Closures of the plants have been staggered.
On 16 March two plants were closed in France (Mulhouse) and Spain (Madrid). These closures were followed with 8 closures in France (Poissy, Rennes, Sochaux), one in Spain (Zaragoza), two plants were closed in Germany (Eisenach, Rüsselsheim), one closure in the UK (Ellesmere Port) and one in Poland (Gliwice). On 18 March there were three further closures in France (Hordain), Spain (Vigo) and Portugal (Mangualde). Finally, on 19 March the last two plants in Europe were closed, one in the UK (Luton) and the other in Slovakia (Trnava).
On 17 March, Daimler AG, the parent company of Mercedes-Benz, Mercedes-AMG, Mercedes-Maybach and Smart released a press statement regarding the current situation and how they were looking to handle it in their manufacturing plants across Europe. The statement said, "Due to the worsening situation of the COVID-19 pandemic, the Daimler Group has decided today to suspend the majority of its production in Europe."
This luxury vehicle is manufactured at five plants across Europe; there are three in Germany (Bremen, Sindelfingen, Rastatt), one in Spain (Vitoria-Gasteiz) and one in Hungary (Kecskemét). These plants are all closed until 1 April.
Originally designed though a partnership between Mercedes and the Swiss watch company Swatch, the Smart car is the ideal vehicle for parking in small spaces and driving around crowded cities. The Smart ForFour and ForFour EQ are produced in Slovenia (Novo Mesto) and the smaller Smart ForTwo is built in Germany (Hambach). While Hambach is due to reopen on 1 April, the date for Novo Mesto is currently closed until further notice.
The Swedish manufacture well-known for the safety of their vehicles has several manufacturing plants in China, these have now reopened after an extended closure. Volvo is also saying that they have also noticed business has started to pick up in their Chinese showrooms.
Of course, the news is different in Europe and North America where the brand has five further plants, three in Sweden (Torslanda, Skövde, Olofström), one in Belgium (Ghent) and one in the USA (South Carolina). The plants in Sweden and the USA will be closed from 24 March until 14 April. The plant in Belgium closed on 20 March and is currently due to reopen on 5 April.
Volvo's CEO, Håkan Samuelsson, released a statement about the closures, saying, "Our primary concerns are the health of our employees and the future of our business. With the help of valuable supporting programs put in place by governments and authorities, we have been able to act quickly."
The Japanese manufacturer was one of the last to release information about planned closures. On 24 March they released a statement outlining plans for global closures to plants in Japan, Mexico and Thailand. Mazda has two plants in Japan (Hiroshima, Hofu), production will be suspended at the plants for 10 days from 28 March. When they reopen the plants will be operating on day-time only shifts until 30 April. The plant in Mexico will close for 10 days from 25 March. There are no plans to change the shift structure upon reopening. The company also has a plant in Thailand, which will close for 10 days from 30 March.
Tesla does not, as yet, have any plants in Europe. However, they have two key locations in the US (Fremont and New York), as of 23 March work at both of these plants has been temporarily suspended. The business has confirmed that operations will continue at its Nevada location (though its operational partner Panasonic has withdrawn staff due to the current situation). Tesla CEO Elon Musk has also reassured customers that services and supercharging will continue. At present, the company is in the process of implementing 'Touchless Delivery' of new vehicles on order.
Owned by the largest Indian car manufacturer in the world, Tata Motors. The two businesses were acquired from Ford in 2008. Earlier this year Jaguar experienced a parts shortage and took to transporting components from China in suitcases. Jaguar and Land Rover have factories in many countries and have said that they plan to keep plants in India and Brazil open at the current time. This may change and the situation is being constantly reviewed.
Jaguar has two manufacturing plants, one in the UK (Castle Bromwich) and one in Austria (Graz). Both plants were closed on 20 March and are planned to reopen on 20 April.
It's meant to be a really big year for Land Rover, what with the relaunch of a reimagined Defender (which was first announced at the Frankfurt Motor Show towards the end of 2019). The manufacturer has two plants in the UK (Solihull and Halewood) that were closed on 20 March and are set to reopen on 20 April. They also have a plant in Slovakia (Nitra), it was also closed for production on 20 March, but the date for reopening has yet to be announced.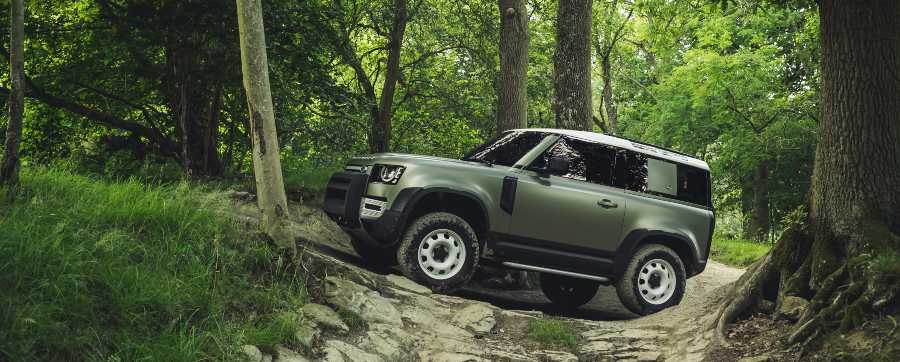 Hyundai is based in South Korea and has 5 large manufacturing plants across the country, they also have two plants in Europe and one in the US. Their largest plant in Ulsan, which is also the largest plant in the world. In February, Ulsan was closed temporarily due to a shortage of car parts, but it is now open and production has restarted. Hyundai's plants in Europe are based in Turkey (Izmit) and Poland (Nosovice), work continues at the plant in Turkey, but work has been temporarily suspended in Poland until 30 March.
Partially owned by the slightly larger South Korean manufacturer, Hyundai, Kia is well known for vehicles like the Sportage, Picanto and the incredibly popular all-electric e-Niro. Kia has seven plants around the globe. Currently, the plants in South Korea (Hwaseong, Gwangji, Gwangmyeong, Seosan), and Mexico (Pesqueria) are open and manufacturing vehicles. Kia also has a plant in the USA (West Point) which is closed until further notice. Its plant in Slovakia (Zilina) is closed, though the date for reopening is 3 April.
When we first started to write this article (w/c 16 March), Aston Martin was one of the only production locations in the UK that had made a statement confirming that they planned to keep their doors open as long as they had enough parts to continue manufacturing. However, following the government's announcement on 23 March regarding the shutdown of all non-essential services, the company has now temporarily closed its factory doors. Andy Palmer, CEO of Aston Martin has said that they plan to reopen on 20 April.
In a statement made regarding the closure, Palmer said, "It is our responsibility to ensure we do all we can to support the government's efforts in slowing the spread of Covid-19 over the coming weeks. I hope and believe that our national fight against this dreadful virus will be successful, and as soon as we have the ability, we will, of course, return to normal operations."
Need a car for 3 months or more? Have you thought about a short term rental?
We have vehicles available now. Contact our Vehicle Specialists on 01903 538835 for more details.

Latest posts by Rachel Richardson
(see all)