Top car accessories you need

Top car accessories you need
Any self-respecting driver needs a few gadgets and accessories to enhance their driving experience. For many people who travel long distances, their cars become a second home. Some people spend more hours a day in their car than their front room. So the driver's seat needs to offer some home away from home luxuries. In this article, we'll round up the top car accessories you need. From budget to luxury, there's something for everyone in this round-up.
The multi-channel charger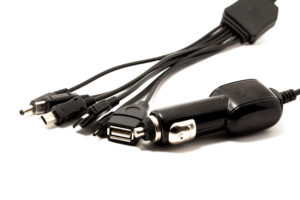 Not your standard USB car charger. This one is on steroids! Charge your phone, tablet, fitness band and your electronic cigarette all at once. This accessory is simple but oh-so-necessary in our modern multi-device living. What's better is you can get some chargers that offer super quick charging so you can get up to full charge in a relatively short journey.
Get your hands on this charger
Make cleaning a breeze
If your car is your pride and joy then cleaning it will likely be a weekly ritual. Polish, shine and get some elbow grease on those wheels. But what about the bits you can't see? Under the chassis gets really grubby with a highly corrosive combination of salt and water. The Karcher high-pressure chassis cleaner is designed to help you clean and protect the underside of your vehicle. Apply the shampoo with the applicator attachment, clean with the rotating high-pressure head and then apply the protector treatment. This process protects your precious vehicle for up to 6 weeks from any further threat of corrosion.
Pop the Karcher chassis cleaner in your basket
Smelling sweet and looking fresh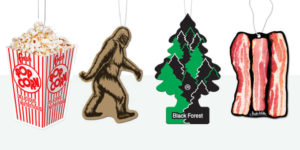 Every car gets a bit pongy now and then. To keep it smelling sweet between washes popping an air freshener in will make getting into your car a dream every time. But why stick to the run of the mill tree shape air fresheners? Especially when there are these funky designs out there!
Image courtesy of Best Products: 14 best car air fresheners
Is there anything better than a cold drink on a warm day?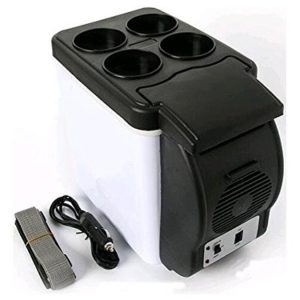 Heading on a road trip or got a couple of small thirsty passengers? In the heart of summer there really isn't anything better than an ice cold drink. Cars are renowned for being heat traps. Even if you park under a tree and leave the windows open a crack, the heat that builds up inside the car is enough to roast a chicken! So how do you keep your drinks icy cold? With an in-car fridge of course! This MWGears 11345 6 litre travel cooler and warmer comes complete with four cup holders and the function to keep food or drinks warm or cool. There's enough room for approximately 6 cans of drink or a picnic for 2-3 people. Charging through the car's cigarette lighter this compact cooler can comfortably fit in the middle rear seat.
Is this the must have car accessory for you?
Super slick tech
We mentioned before that our phones are an integral part of our lives, as much as our cars. The two were never built to work together until now. The Navdy keeps you connected with your phone, your car and the road – all at once.
Navdy pairs your car with your phone to provide you with Google map navigation, music, speed and incoming text and calls. It sits on your dashboard above the steering wheel, in eye line. Place your phone anywhere in the car and the Navdy unit will project a hologram of your navigation above the unit. If you receive an incoming call the Navdy will split the screen and continue your navigation on the left and answer/decline your call on the right. You can answer or decline a call with a simple hand gesture. If you receive a text this also pops up allowing you to read it while never taking your eyes off the road! Make scrolling through your music library simple and even monitor your speed.
This video shows how it works
Need a Navdy in your life?
Get organised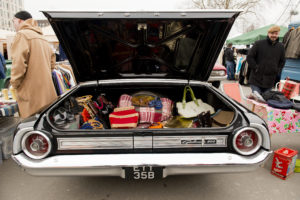 No more bottles, cans and bags rolling around in the boot of your car. Get organised and keep everything in one place with a boot organiser. With a space for everything. Appease your inner OCD and have a home for everything. If your car is a sea of toys, odd shoes and miscellaneous items then from a safety perspective having everything stowed away removes the risk of a figurine hitting you in the back of the head during an accident.
Track your MPG
The automatic not only monitors the fuel economy it also offers a means of tracking and improving your MPG. It also works as a tracker keeping a constant log of the location of your car. The automatic also has crash detection and emergency response for improved safety. Automatic detects car accidents using the internal sensors (Accelerometer and GPS) of your smartphone and sends an emergency notification with your location to your pre-selected emergency contacts. This allows your contacts to send help as soon as possible. It's compatible with a whole host of other apps including Alexa.
This particular model isn't available in the UK yet. So try this as an alternative. Explore Fuelly,
Be a Wifi hotspot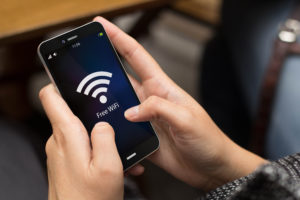 If you've got a regular set of smartphone or device-addicted passengers then you can make your car a wifi hotspot. Prevent your phone becoming a personal hotspot for everyone in your car and rendering it unusable. EE are the leading provider with 4GEE Wifi designed specifically for the car. It allows passengers to check their newsfeeds, stream music, play online games and watch films or TV programmes – making car journeys much more fun for everyone. Car WiFi on our superfast network. It's a game changer.
Stick and stuck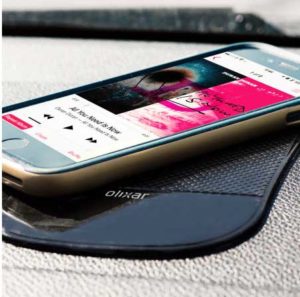 This is the last feature on the list for quirkiness and practicality in equal measure. Loose change, mobile phones and keys floating about loose in your car is annoying. They rattle around and get lost and make the car feel untidy and grubby. The Car Grip is a gel pad that looks like patch which sticks onto the dashboard. Its surface allows you to stick your loose items to it. It keeps them in one place, stops them rattling around and getting lost, and keeps them in easy reach.
The best bit, it doesn't break the bank either.
With all of these great gadgets, your car will soon feel like a home away from home. Be the top choice for a lift among your friends and family and make traffic jams welcome as a chance to spend more time in your car with all your great accessories.
Fed up with looking for your next vehicle?
Need advice from an experienced Vehicle Specialist on what vehicle is right for you?
Book your FREE consultation now