Upgrade your van to beat London's new Low Emission Zone costs
On 3 January 2012 new Low Emission Zone (LEZ) standards are introduced in London. For the first time, these will be affecting larger vans, minibuses and specialist diesel vehicles.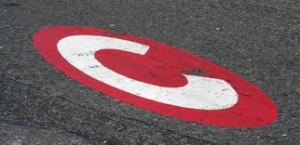 In order to avoid having to pay the daily charge, vehicles will need to meet Euro 3 emission standards. Vehicles registered on or after 1 January 2002 will meet these standards. Owners of older vans will need to pay the charge or upgrade their vehicles.
However, research from the Society of Motor Manufacturers and Traders (SMMT) indicates that almost a third, 31.1%, of the UK's 3.57 million vans will not meet the new emission requirements. Interestingly, the percentage is higher in London than the country as a whole, with 37% of vans (that's nearly 85,000 vehicles) failing to comply with Euro 3 standards.
Paul Everitt, CEO of SMMT, says: "It's not only emissions that improve when owners and operators upgrade, fuel efficiency also gets better, returning real-world benefits on top of the LEZ savings."
With the LEZ daily charge of £100 per day for larger vans, pick-ups and other specialist vehicles, the SMMT is predicting a slight rise in commercial vehicle registrations in the last few months of 2011, as business owners are prompted to invest in vehicles that comply with the new legislation.
The LEZ was introduced in 2008 to try and improve the air quality in London by reducing harmful particulate matter emitted from the exhausts of the most polluting diesel vehicles. Particulate matter contributes to asthma, heart and lung disease and other respiratory illnesses.
The LEZ zone covers all roads within Greater London, including Heathrow. The only exception is the M25, which is entirely exempt.
Unlike the London Congestion Charging Zone, the LEZ operates all day, every day of the year.
Drivers will be alerted to the fact they are entering the zone with a variety of clear signs placed at the boundary and alongside roads.
CCTV cameras will monitor commercial vehicles entering the LEZ zone, checking their registration against Transport for London's database. This will automatically tell Transport for London if a charge needs to be issued, if the vehicle is exempt, or if the charge has been prepaid.
If you are looking to upgrade your van to avoid LEZ charges, contact our experienced sales team by phone or email, to be matched with the right van for your needs.  Visit our website for new and used vehicles available for sale or on finance.
Thanks for visiting us today.
Fed up with looking for your next vehicle?
Need advice from an experienced Vehicle Specialist on what vehicle is right for you?
Book your FREE consultation now