What happens if you put the wrong fuel in your car?

What happens if you put the wrong fuel in your car
We've all been close to making this mistake. It takes one small distraction and all of a sudden the realisation sets in. Whether that's mid-way through fueling, or when you try to drive away. But what difference does it make to the car? Why are cars petrol or diesel? What happens if you put the wrong fuel in your car? and what should you do next?
What's the difference between Petrol and Diesel engines?
Is it a common mistake?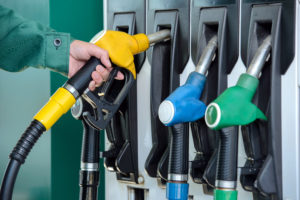 Yes, around 150,000 people put the wrong fuel in their cars each year. It's an easy mistake to make. Petrol fueling nozzles fit easily into a diesel tank so most people don't recognise the problem until it's too late. It's trickier to put diesel fuel into a petrol tank, but certainly not impossible. The diesel nozzle isn't as good a fit in a petrol engine. The best advice if you realise you're fueling your vehicle with the incorrect type of fuel is don't start the engine. Wherever possible do not turn the ignition key.
What happens to the car?
This is because diesel behaves like a lubricant and helps the other parts of the vehicle do their job. This is especially true for the fuel pump. If you put petrol into a diesel engine it has the reverse reaction. Instead of lubricating the fuel pump, petrol increases friction between the engine parts. This is not good and results in complete engine failure. The more petrol that gets pumped through a diesel engine the more damage it will cause.
Ultimately, this could result in new fuel pumps, injectors, pipes, filters, fuel tank – or even a whole new replacement engine.
For petrol engines, the consequences aren't as severe. Both fuels are ignited differently. Diesel must be compressed in the engine to ignite. Petrol is ignited by a spark generated by the spark plugs. If diesel gets into a petrol engine the most common problem that occurs is that spark plugs and fuel system get clogged up. When this happens the car simply won't start. This is, of course, a complete pain but it won't cause lasting damage to the vehicle.
Is there anything I can do to prevent misfuelling?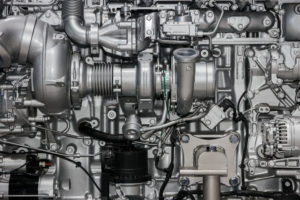 If you drive a diesel car and are worried about misfuelling, you can buy a device that fits into your filler neck to prevent you inserting the narrower petrol nozzle. Unfortunately, there isn't a magic solution that can prevent this happening for petrol engines……. yet. If you're an inventor or entrepreneur, here's a new project for you!
The colour of the nozzle indicates the type of fuel inside. Don't just rely on this, make a habit of properly reading the pumps label and fuel grade indicator.
If you're driving an unfamiliar or new car then leave yourself prompts in various locations of the car to minimise your risk of using the wrong pump. Try little post-it notes, you could even put one on the inside of the fuel cap door.
Forget other distractions. Just for a minute of two while you fuel the car, put your phone away, ignore the kids in the back of the car and give your undivided attention to fueling the car.
But the best way to avoid misfuelling is to fill up with the right fuel. Obviously. We know it's easier said than done. Hence the need for specialist misfuelling roadside assistance and articles like these.
What should I do if I've put the wrong fuel in my car?
Firstly, if you haven't already, do not turn on your engine. This can result in permanent damage to the vehicle and costly repairs. If you're still at the petrol station ask a store colleague to help you move your car to a safe location out of the way. If you're on the roadside you should always make sure you are in a safe place. Position warning triangles if you're potentially a hazard to other road users. Then ensure you are safely away from the vehicle. Then, you need to contact your roadside assistance, provider. Most roadside assistance providers like the AA and RAC have a department for wrong fuel recovery. If yours doesn't, you can easily google a reputable fuel recovery service local to you. While you wait for recovery, do not return to your car in the interest of your own safety.
What will the recovery person do?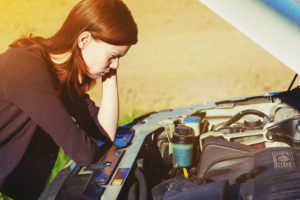 The wrong fuel recovery person will, first of all, assess the vehicle's tank and fuel system. They will then begin to drain the tank and entire fuel system of the contaminated fuel. This will enable him to get the vehicle mobile and back on the road as before. You will have to pay for the wrong fuel and pay to refuel your car as it will have nothing left in the tank. Most wrong fuel recovery services will recycle the drained fuel in an environmentally friendly and safe way. Most often it is used to power heating equipment.
Your recovery person should be a trained mechanic with a full understanding of the vehicles engine, parts and systems. They should hold a current Safety Alliance accreditation which will allow them to work safely on petrol forecourts. You can ask to see their proof of accreditation before they commence work on your vehicle if you are concerned. They should also be fully insured and be approved by the Environment Agency. Most will have the equipment to be able to tow your car if needed.
How much will it cost?
Misfueling can be an expensive mistake. As we've mentioned above, if you have a diesel engine and you've attempted to drive the vehicle with the wrong fuel you may need replacement engine parts or a whole new engine. This can cost in excess of £3000-£5000 depending on the model of car. Not only that you will be charged by the petrol station for the fuel you have filled up in error. Then, when recovery drains your engine you will need to pay to fill up with the correct fuel. If wrong fuel recovery is not included in your roadside assistance package the average fee is between £150-£200 call out to fix the problem.
All in all, it's a pretty costly mistake so it really does make sense to be aware and vigilant when fueling your car. After all, no one wants to be stuck on the roadside at the best of times. Let alone when it's for such a simple mistake. This would hurt your bank account and severely delay your journey. Usually, the process from calling recovery to driving off again takes between 1-2 hours. So be prepared for a lot of waiting around, especially during busy times.
Fed up with looking for your next vehicle?
Need advice from an experienced Vehicle Specialist on what vehicle is right for you?
Book your FREE consultation now