When you are looking at cars, reliability is an important factor. So important, in fact, that it is one of our top priorities when looking for a new car.  
But, is this the case for those who are looking at buying an Alfa Romeo? As Which said; "It's widely accepted that anyone who buys an Alfa Romeo does so with their heart instead of their head". Is this true? Are Alfa Romeo's really that unreliable?
In this article, we look at whether Which are right, and whether Alfa Romeo's are really as unreliable as people say, and how they fare against their competitors.
No, is the short answer. As it stands, Which are looking pretty accurate with their summary of Alfa Romeo
Reliability Index gives them a rating of 214 for reliability, which is very poor. The UK Reliability Index takes into account the following;
The factors of a repair

The cost of the parts

The frequency of the failures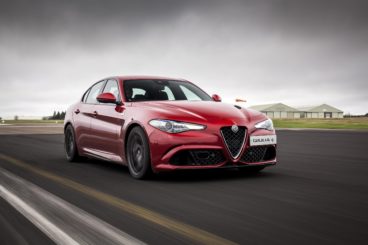 The average of all cars is 100, and the UK average index is 118. So the lower the number, the more reliable the car is. And as we said, Alfa Romeo has a score of 214. Reliability Index state that the average age of an Alfa Romeo is 4.9 years old and the average mileage is 54,857 miles.
WarrantyDirect also scores Alfa Romeo as poor in terms of dependability.
However, if we look at the Auto Express reports from those that own the Alfa Romeo Giulietta, the reviews are completely different. In fact, if we looked at those reviews alone, Alfa Romeo would look like one of the most reliable brands around.
That said, Auto Express, themselves have said that there is a problem with reliability, and in their Driver Power Survey of 2015, the Giulietta came 69th, which is quite a fall from the top ten when it debuted in 2013.
And of course, in the Which survey, Alfa Romeo came in the top 5 for most unreliable car manufacturers, with a reliability score of just 69%.
Everything but the driver reviews are telling us that Alfa Romeo are unreliable cars.
BUY, LEASE OR FINANCE A NEW ALFA ROMEO
Low monthly payments.
Delivery to anywhere in the UK.
How reliable are consumer reports?
Because everyone but the actual drivers are telling us Alfa Romeo are unreliable, how do we know if the consumer reports are reliable themselves?
To be honest, they are pretty reliable. Consumer surveys ask those who own the cars, and they also draw upon recalls and faults.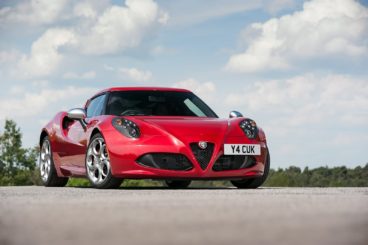 WarrantyDirect, who work with Reliability Index, gather their results from their own data. WarrantyDirect sell extended warranties and have over 50,000 cars to gather their data from.
So, they are pretty reliable.
Why are the drivers on AutoExpress telling us differently? It could just be the people who are commenting. Consumer reports have a much wider range of people to gather results from, and the sample on AutoExpress is considerably smaller than the ones WarrantyDirect have had.
All in all, consumer reports and surveys are probably the most dependable way of knowing the longevity of a car. 
Why are Alfa Romeo's unreliable?
There are a few reasons why Alfa Romeo's are considered unreliable.
According to Reliability Index, one of the main problems falls to the Axle and Suspension.This accounts for 25.91% of all faults. Electrical faults come in second with 18.13% of the faults.
Jalopnik has said that the car's quick development time could be to blame for the unreliability of the car. The Alfa Romeo Giulia was developed in just two and a half years. This is nothing compared to the six years Mercedes tend to spend, or the seven years Volvo spent developing seats for their new XC90.
However, Alfa Romeo is rebranding, according to Alfa Romeo. Well, at least in Australia. It has been reported that the new Giulia will come with a three-year, 150,000km (almost 100,000 miles) warranty, which is considerably better than some of their rivals. They are also offering a three-year capped-price servicing deal. Unfortunately, this is only happening in Australia as far as we know. But that's not to say they won't bring this incentive over to Europe should it go well down under.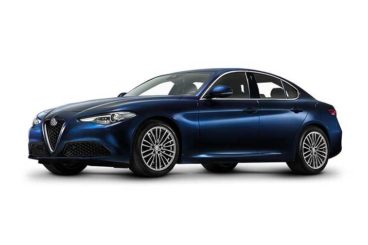 Common Alfa Romeo problems
If you are buying a used Alfa Romeo or you are simply looking towards the future then you should be aware of the common problems that people face with Alfa Romeo's. These include;
Suspension problems

The front suspension can fail, and you will know this if you hear a knocking noise

Door alignment problem

This is more common in the 159 and you can tell if there's a bit of a breeze coming in
So it's worth looking out for these if you are looking for a second hand Alfa Romeo.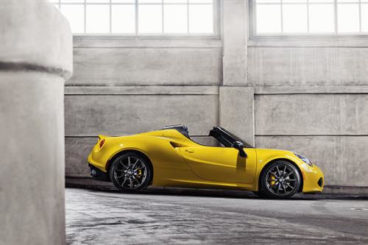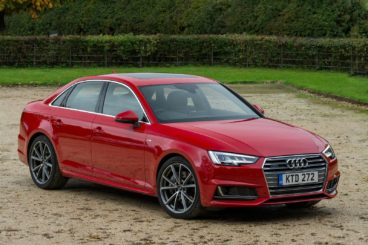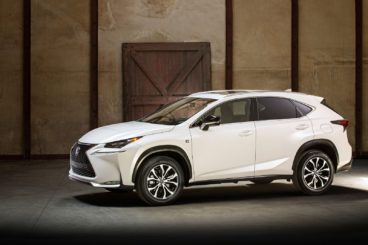 Alfa Romeo vs. Audi vs. Lexus
While there are many that will associate Alfa Romeo with small cars that compete with the likes of the Ford Focus and Volkswagen Polo, Alfa Romeo see themselves as a premium brand. Therefore, we are going to treat them as such and compare them to rivals Audi and Lexus.
Audi don't fare much better than Alfa Romeo when it comes to dependability. It is a common misconception that German brands are reliable cars, because this isn't the case at all. In fact, they are some of the most unreliable brands out there.
In a separate survey by the Telegraph, the engine failure rate in Audi's is 1 in 27. This made it the second most unreliable car in the UK, with only MG beating it.
Another study reported by the Express found that Audi came 28th out of 36 for reliability. It did beat Alfa Romeo, however, who came 33rd.
Lexus, on the other hand, are in a whole different league. Consistently in the top 10 for reliability, Lexus came 6th in the Telegraph survey, with just 1 in 101 vehicles suffering engine failures.
They also topped the J.D Power Dependability Study this year (2017). So Lexus are considerably more reliable than both Audi and Alfa Romeo. This could be because their parent company is Toyota, a brand famous for their reliability. But that doesn't matter, the point is if you are looking for the most reliable out of the three, then the Lexus is your best bet. Audi is second, and unfortunately, Alfa Romeo is very much last.
In conclusion, Alfa Romeo aren't too reliable. Their fast development time could be the reason for this. Many surveys and consumer reports put Alfa Romeo at the bottom end of the scale in terms of reliability, though there are drivers who say that they have had no problems with their model. All in all, it seems that Which were right, and those that get an Alfa Romeo get one because they want to, not because they are reliable. But, that tends to be the case with most cars anyway. That said, if you do want to choose a car with reliability at the forefront of its strengths, then an Alfa Romeo probably isn't for you. Interested in other manufacturer's reliability? Let's explore Alfa Romeo's competition here.
BUY, LEASE OR FINANCE A NEW ALFA ROMEO
Request a call back and one of our specialists will find you the perfect Alfa Romeo to suit your lifestyle and budget.

Latest posts by Rachel Richardson
(see all)