Business leasing has grown increasingly popular as of late. It's easy to see why; not only is it cheaper than buying a car or van outright, it's also better for businesses that want to change their fleet of cars regularly.
So, what sort of business car finance options are available? And, which one is right for you?
In this article, we'll be talking about the different business lease options, the pros and cons of each, and the additional things you should consider before you take out a business car lease.
What business car lease options are there?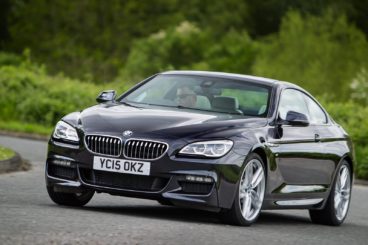 There are three types of business lease options for you to choose from. Those are;
– Business Operating Lease
We'll talk about each of those in more detail in a minute.
Why should I get a business car lease?
There quite a few advantages to a business car lease, for example;
They can be as short as 12 months

This means businesses can replenish their fleet easily
This also avoids downtime and expensive maintenance costs
Plus, company cars are seen as a major perk, so you can be sure to attract the best people to your company
VAT registered business can offset 50% of the VAT on a car

This is exclusive to some business lease options. We'll go into more detail further down
Can be "off balance sheet"

Again, exclusive to some business lease options. But it does mean that the liability of the finance is not shown on the company accounts.
What is business contract hire?
Business contract hire is extremely popular with businesses. Essentially, the company will have the car for 1 to 5 years while paying a monthly fee. At the end of the contract, the car is handed back.
What are the pros and cons to business contract hire?
Business contract hire definitely has its advantages; otherwise, it wouldn't be so popular. These include;
Road tax is usually included in the cost of the contract for the entire duration.
You don't have to dispose of the vehicle

Once the contract is up, you just hand the car back and get a new one.

VAT registered businesses can offset 50% of the VAT on a car (100% for a van) on the company VAT return
The finance commitments are "off balance sheet"

This means that the liability of the finance is not shown on the company accounts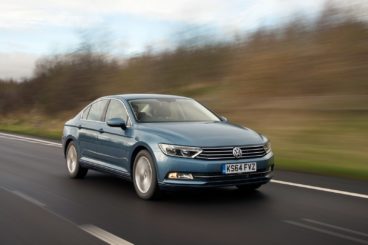 Of course, it does have its disadvantages and its responsibilities, such as;
You won't own the vehicle outright

This is a subjective disadvantage. Some like the idea of owning the car some do not.
The car has to be serviced throughout the contract

This is an extra cost that you need to take into consideration when planning your budget.
You'll be subject to fair wear and tear conditions

These are discussed at the start of the contract. The fair wear and tear standards are set by the British Vehicle Rental and Leasing Association (BVRLA). If, at the end of the contract, the car doesn't meet the standard, it could incur extra charges
There will be mileage restrictions

This isn't ideal for businesses that have staff that do a lot of mileage. If you do go over your mileage limit, you will be subject to excess mileage charges.
What is business operating lease?
Business operating lease is pretty much the same as contract hire. However, Mercedes are the only manufacturer who offer this deal.
The main difference between a business operating lease and a business contract hire is that on an operating lease, road tax is only included for the 1st year of the contract. After that, you're responsible for paying it.
What is a business finance lease?
Finance lease is known as the 'traditional' lease agreement for businesses. It's more flexible than a contract hire and is ideal for those whose vehicles are going to be doing excessive mileage, will suffer from more than fair wear and share or will have conversion units, such as refrigeration units.
It works in the same way as a contract hire in the way that you pay fixed monthly payments for a certain period of time. However, there is a difference when the contract comes to an end.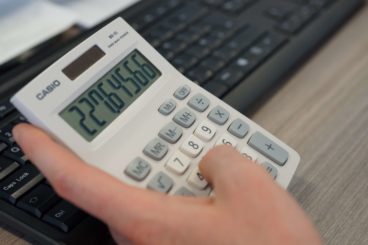 At the end of a finance lease you are responsible for selling the vehicle on. You can then use that money to pay off the remainder of the contract. However, if you make a loss, then you will have to top up that money.
You can, for a one off-nominal fee, extend the contract for another year. This will give you more time to clear off the final balloon payment.
What are the pros and cons to finance lease?
There are many advantages to finance lease. For example;
There is some flexibility

You can choose whether you have a balloon payment at the end. If you don't, the monthly payments will be higher.
You can end the agreement early

You will be charged for this, of course, but it is an option that people like to have

There are no mileage or 'wear and tear' charges
However, it does have its disadvantages, such as;
You won't own the vehicle

Again, this is subjective. Some people see this as an advantage, some people don't.
The insurance will be more expensive

Because you don't own the vehicle, you are seen as a higher risk. This will bump the insurance up.
You may be charged an admin fee

This is uncommon, but it does happen sometimes.
Will I Have to Pay Company Car Tax?
One of the things you need to think about before you get a business lease is company car tax.
You will have to pay company car tax if you are using your company car for personal use. Unfortunately, driving to and from work counts as personal use. You do not have to pay company car tax if you are leaving the car at your place of work overnight and using it purely for business reasons such as travelling to meetings.
You are exempt from company car tax if you are a Partner or a Partnership, a Member of a Limited Liability Partnership or you own your business.
How is company car tax calculated?
The amount you will have to pay in company car tax is dependent on the CO2 emissions and the P11d value. How much you have to pay will depend on your income and what tax bracket you are in.
The general rule is;
Lower CO2 emissions and the P11d value = lower company car tax
This is a pretty brief explanation of company car tax so for more information, you can read our comprehensive company car tax guide.
Hopefully, this has explained a bit more about the type of business lease options available to you, and which one would be best suited for you.

Andrew enjoys: Movies and travelling to new cities to explore different cultures.

Andrew has been in the motor trade for over 20 years. What he enjoys most about his job is the team spirit and the dedication of his work colleagues. He also appreciates the teams input in the improvement of the company.

Latest posts by Andrew Kirkley (see all)