5 things to know about business leasing
What vehicle or vehicles to get
Understanding Company Car Tax
Seeing the contract through to the end
Keeping all vehicles in good condition
Avoiding company politics
Business leasing is extremely popular, and is one of the most common ways to get a vehicle, or a fleet of vehicles, for a business. In fact, over 91% of new vehicles are now leased rather than purchased in the UK. We have become the 3rd largest leasing market globally, following closely behind China and North America.
The reason business leasing is so popular is because there are a number of benefits that come with business leasing. However, that does not mean that business leasing is without its faults, which we believe you should know when you start looking for a new business vehicle.
We are going to look at the top 5 problems with business leasing, as well as recommend a solution to each one.
What vehicle or vehicles to get
One of the biggest decisions you will have to make is what vehicle or fleet of vehicles to get. In fact, it's probably one of the first decisions you should make when you're thinking about getting a new vehicle whether it's for business or personal use.
Traditionally, the company car, especially for management, was a big executive saloon, but with this came a hefty price tag. However, this is no longer the case, and with business leasing, you can now get an executive car that will make the best first impression with the benefit of lower monthly payments.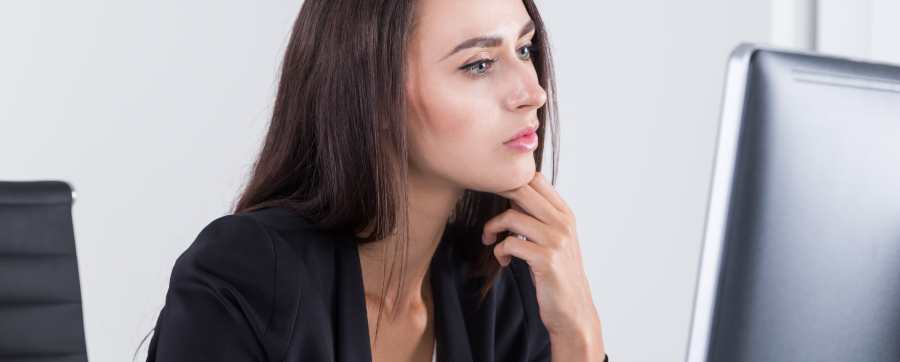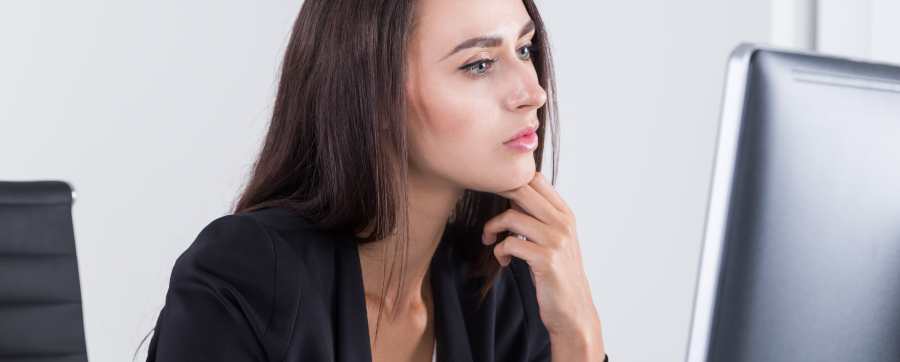 So, your biggest problem is choosing the vehicle you are going to get. You will need to consider how big you need the vehicle to be, especially if you are getting a van. Other things such as the fuel economy, the emissions and the practicality of the vehicle all come into play.
Also, if you are getting a fleet of vehicles then you will need to consider if you are going to give your employees a budget or if you are going to have a uniform car policy, where all employees drive the same vehicle.
So that's your main problem. There is such a thing as too much choice, and business leasing has opened up so many more opportunities in terms of what vehicles you and your employees can drive.
The solution
When you're looking to make a large investment, be it a new vehicle or a new washing machine, research is the best thing. A new vehicle, whether you are leasing or buying, something you will have for a while and the last thing you need is to choose the wrong one and suffer from the dreaded Buyer's Remorse. Read reviews, or watch them on YouTube (this can be a really good way to get a better idea of driving comfort and space if you are unable to arrange a test drive). Check out lists on sites such as Which?. Check reliability data – we have a comprehensive selection of articles on our site that look at vehicle reliability. If you're looking for a vehicle for a specific purpose we also have a number of articles discussing the best vans and vehicles for a range of professions from bricklayers to dog walkers.
Doing as much research as possible helps you to narrow down your options, so when the time comes to talk to a vehicle broker or a dealership, you have a rough idea of what you want and a list of what you don't.
Understanding company car tax
If you, or your employees, are using your company vehicles for personal as well as business use, then you/they will need to pay Company Car Tax.
Though it sounds both intimidating and confusing, it's actually quite straightforward. The amount of Company Car Tax you pay depends on the following:
The P11d value
Your personal tax bracket
How much CO2 the vehicle emits
It should be noted that the higher the CO2 emissions on a vehicle, the higher the amount of Company Car Tax you'll need to pay.
You (or your employees) will only be liable for Company Car Tax if the vehicle is being used for personal journeys, this includes the commute to and from work.
Not only that, but if you are leasing or buying vehicles for your employees to use, you will have to pay tax on them. In the eyes of the HMRC, a company car is considered to be a perk.
The solution
If you want to ensure that you don't have to pay Company Car Tax then the simplest way to do this is to restrict the use of the vehicles to business purposes only. This means that they will need to be kept on-site in secure parking facilities on evenings and weekends.
If you would prefer to give your employees flexibility then we would suggest you look at low emission vehicles in order to reduce the cost of Company Car Tax. The lower the emissions, the lower the tax. Therefore, we recommend having a look at hybrid or electric vehicles.
Not only will this lower the Company Car Tax, but it will also enhance company image as you can present yourself as an environmentally-conscious and eco-friendly company.
If you want to understand more about Company Car Tax, how it's calculated and how it has changed, we have an article that explains everything and gives you insight into how to reduce your Company Car Tax outgoings.
If you are considering a van or pickup then you should be aware that Company Car Tax works differently for them, we have put together a detailed article that will help you navigate your way around the differences.
Seeing the contract through to the end
Lease contracts, both business and personal, are not designed to be ended early and this is something that you need to consider carefully when getting vehicles for your staff.
If an employee leaves halfway through the leasing contract, you can't simply hand the car back to the Finance House with nothing further to pay when your company doesn't need it anymore.
The solution
Unfortunately, there isn't much of a solution to this one. We always recommend that you have a contingency plan in place should this particular situation occur.
There are a couple of moves you can make:
If you recruit to replace the employee who left, give the vehicle to their replacement
Contact the Finance House and try to end the contract early
As we have previously mentioned, we would suggest putting some contingency plans in place so that if this situation does arise you are prepared, otherwise it can cause undue stress.
Keeping all vehicles in good condition
No matter whether it's a business or personal lease agreement, you always have to keep your vehicle in good condition. This also ensures that you aren't hit with any unexpected costs when your agreement finishes.
If you have a fleet of company cars, then you will need to ensure that your employees keep their vehicles in a condition that's in line with the BVRLA Fair Wear and Tear Guide.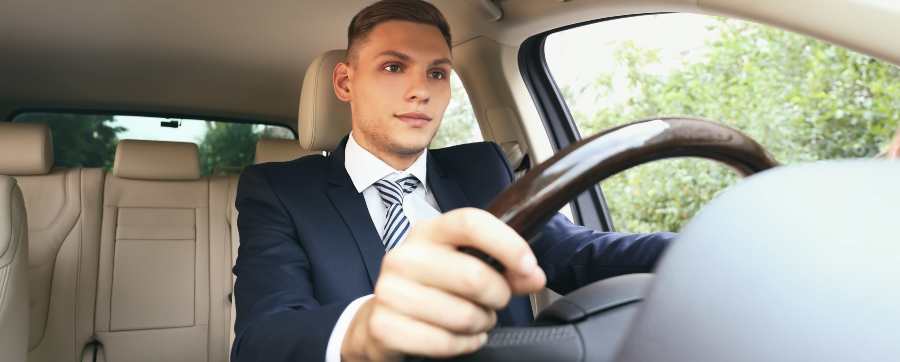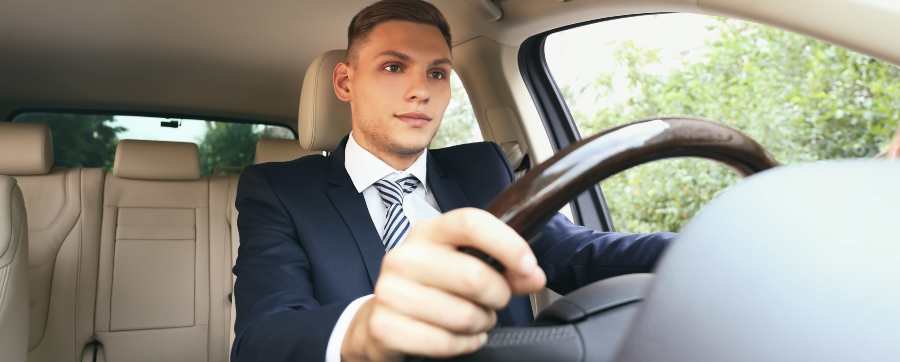 If any of the vehicles suffer damage outside of the BVRLA guide then you will be subject to additional charges when the agreement ends.
It is important that you make this clear to your employees and that they understand the guidelines and that they have to keep their vehicle in a good condition.
The solution
Some employers opt for their employees to provide information on their mileage every so often, and the regular services that every lease car is required to have means that the condition of the vehicle and the mileage will be monitored.
It's also worth explaining to your employees what their responsibilities are when they have a company vehicle. Although it will be clearly set out in their contract, it's worth carrying out regular checkups on all your vehicles.
Avoiding company politics
As we've already mentioned, you'll have to decide whether you want a uniform policy that means all your employees drive the same vehicle, or if you're going to give them a specific budget and send them away to find vehicles for themselves.
If you have decided that setting a budget is the way to go, then you'll have to ensure that you avoid company politics. When we say this we mean that lease prices change quite frequently and when looking for great prices, people tend to look in different places for a great offer. So, while one employee may find a great offer on a Ford Fiesta or Focus, another employee in the same professional tier with the same budget may find a deal on a BMW or Mercedes. It's possible that these two offers are identical when it comes to price and mileage but they are clearly very different manufacturers. As I am sure you can imagine, this can cause tension between employees and within the company as a whole.
The solution
The most obvious solution is to have a uniform policy, meaning that all employees in the same tier drive the same make and model of vehicle, with different tiers having different models.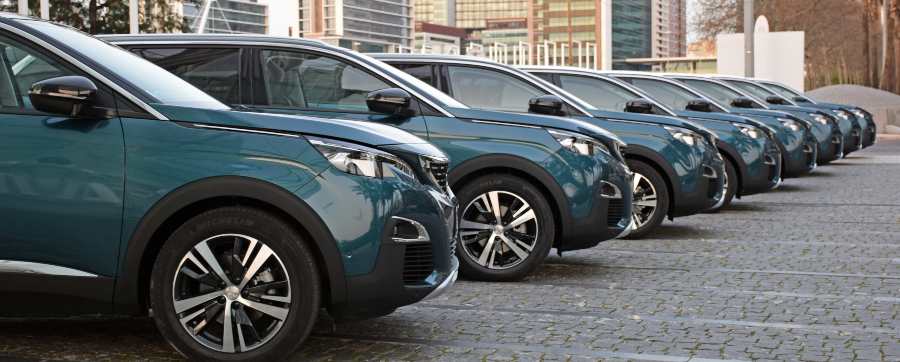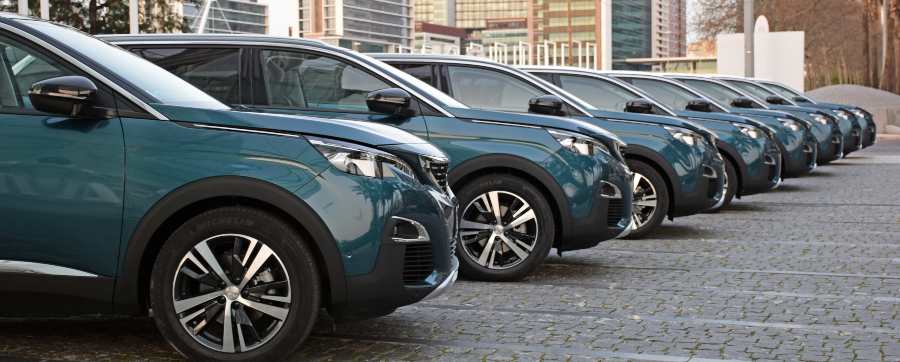 However, if you decide to assign budgets for your teams, then we would recommend you put some guidelines in place regarding makes and models when you allot a budget. Doing this should help to reduce or eliminate any tension or problems that could arise when the time comes for everyone to drive their new cars to the workplace.
As you can see, there are some issues that can arise with business leasing and we would never try to disguise that fact. However, there is a solution to each of these problems.
Some of the issues we have outlined mean that you need to set guidelines in order to remove the potential for disagreements and tension in the workplace. There is also the issue of understanding Company Car Tax and the fact that you will need to see the lease agreement through to the end.
As we have said though, there are solutions to the issues you can encounter and we hope that this article has helped you to formulate a solid plan in your mind.
At OSV, we have over twenty years of experience working with individuals and companies who are leasing vehicles and have a considerable amount of experience in helping our customers to solve any problems they come up against. So, if you have any questions or concerns, please contact us.
Citations
Leasing Broker Federation
BVRLA
THINKING ABOUT A BUSINESS LEASE?
Call to speak with our experienced Vehicle Specialists about your requirements
on

01903 538835
Or request a callback using the form below