What is Fleet Leasing?
If you have a business, and your employees need to travel for work purposes, then it's likely you've been thinking about the most efficient way to provide them with company cars.
When you get vehicles for your employees this is often referred to as a fleet. You may prefer to call it a mayhem or a stack, however, in the world of leasing and buying vehicles we prefer the collective noun, fleet.

If you are looking at getting a fleet of cars for your business, you've probably already started doing some research into the costs associated with buying and leasing.
Fleet leasing is extremely appealing to businesses, primarily due to the huge advantages that the option offers them.
But what is fleet leasing? And how does it work?
In this article, we take a closer look at fleet leasing, including how it works, the advantages, the disadvantages and whether you should lease or buy. We want you to have all the information so that you can make an informed decision.
If you're looking for new vehicles for your company but aren't sure what's out there right now, sign up for our weekly newsletter and get our best special offers sent to your inbox.
What is fleet leasing?
Firstly, let's have a look at exactly what fleet leasing means.
Essentially, fleet leasing is when a company, or corporation, lease several vehicles for a set period of time for business purposes and pay fixed monthly payments. The vehicles are passed on to the company's employees for business use, though in many cases will also be for personal use.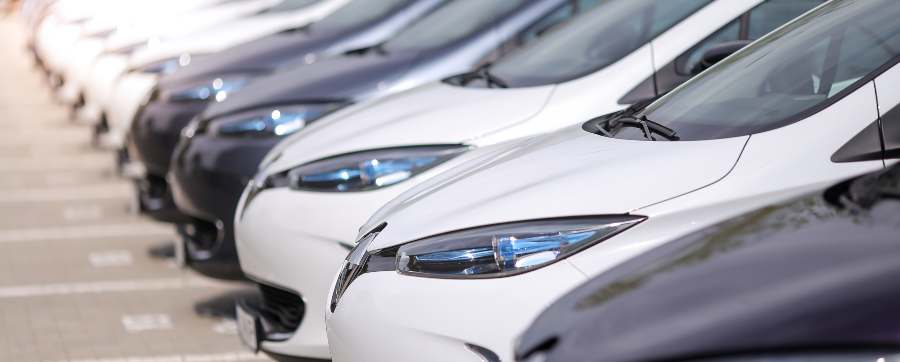 Once the contract comes to an end, the vehicles are returned, and you can then replenish your fleet with brand new vehicles.
It's as simple as that!
What are the advantages of fleet leasing?
There are many advantages to fleet leasing, which is why it's become so popular. In fact, the BVRLA (British Vehicle Rental and Leasing Association) noted that the business of car-and-van fleet leasing enjoyed 2% year-on-year growth (2018/2019), which is extremely impressive.
It's easy to see why fleet leasing is popular with businesses when you look at some of the benefits.
It can be a great employee incentive
In 2018, OSV carried out a study that looked at the different incentives offered by companies promoting new job roles. We discovered that businesses advertising jobs with a company car as a benefit attracted more high-level candidates. The same study also discovered that 27% of job candidates had declined roles where no company car was offered.
If you are offering a company car as an incentive then you may also be able to offer a slightly lower salary, which would be an added benefit to your business. You can also claim capital allowance on electric cars, should you wish to electrify your fleet.
If you allow your employees to use their vehicles for personal use, there are an additional range of benefits.
Overnight and weekend storage
We would never advise you to keep a fleet of brand-new cars in a car park, unless you have a high-security forecourt. Fleet vehicles need to be kept safe and secure overnight and on the weekends. Secure storage for your vehicles can be incredibly costly.
If your employees can take their vehicles home, then this is one concern you can remove from your list.
Considering getting a fleet manager? Discover things to consider before hiring a Fleet Manager.
You aren't responsible for ensuring the vehicle is maintained
This includes ensuring that the vehicle is clean and in good condition, as well as ensuring it doesn't go over the pre-agreed mileage.
It's likely you will have chosen to add a maintenance package to the contract for your fleet vehicles and this will cover the cost of servicing for the duration of your agreement. However, ensuring that the individual vehicles are taken to their services at the right time will be the responsibility of the employee who is driving the car.
It should be noted that if your employees do drive their vehicles for personal journeys, then they will have to pay Company Car Tax.
It is also worth noting that electric vehicles have a reduced rate of company car tax.
It's often cheaper
If you decide to purchase a new vehicle then you will be paying higher upfront costs. When you lease a new vehicle, the initial outlay is much lower.
The reason that the initial payment on a car lease is lower is that you are only paying the cost of the depreciation. When you purchase a new vehicle, you are paying the total value.
You don't have to worry about selling the vehicles
When the contracts end, your fleet vehicles are picked up by the Finance House. This means you don't have to worry about how you are going to sell the vehicles you have leased. It also means you can get a brand-new fleet for your company every few years.
Seeing your employees driving around in the latest models can be a boon when it comes to boosting company image and employee morale.
The fleet will never be out of warranty
A lease contract is usually taken out for three years (though this can vary depending on your company requirements). Most manufacturer warranties last a minimum of three years (again, this varies depending upon what vehicles you choose).
This means that for the duration of your contract repair costs won't be something you have to worry about as your fleet will all be covered under warranty until it's time for the vehicles to be collected.
Want to find out more about Fleet Leasing? Our team has lots of experience working with businesses of all sizes and we'd love to help you. Get in touch by requesting a callback, or call us now on 01903 257157.
Is it better to buy or lease a fleet?
You may currently be trying to decide whether you are going to buy or lease the vehicles for your company.
Buying has long been the traditional way to build a fleet for your company, however, as we have previously mentioned in this article, leasing is growing more popular due to its flexibility and multiple benefits.
Both buying and leasing have their pros and cons, and we feel it's important that you make an informed decision when it comes to making the right choice for you and your business.
Benefits of buying a fleet
If you decide to buy your fleet, then it's possible you will still be able to make some impressive cost savings.
Choosing not to get all your vehicles in one go is referred to as 'fleet purchasing' and if you use this method, you can access some good discounts.
It used to be that fleet discounts were only available to a business if 10 or more vehicles were being purchased. These days a good broker or dealer can offer you some great discounts on fleets even if they are just three or four vehicles.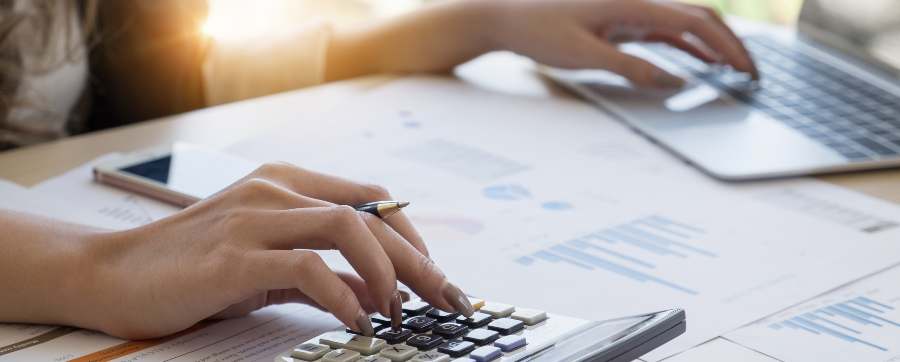 Buying a fleet can help to show the strength of your balance sheet when you do your accounts. The fleet is counted as an asset to the business. If you sell the fleet vehicles on, you can then put the funds back into the business.
When you buy a fleet for your company you don't have any mileage or condition restrictions. The maintenance of the vehicles is also at your discretion, which can be a benefit if you are in a business that necessitates transport of goods or tools that could cause visible damage to the vehicles. There is also the benefit of being able to dispose of the vehicles whenever you like, so if you find that after 18 months you need to upgrade or downgrade you can sell your vehicle and source something else.
Buying a fleet can offer you a lot more flexibility than leasing.
Disadvantages of buying a fleet
Buying a fleet is more expensive than leasing one as you are paying for the flexibility.
There is no doubt that if you are in the business world you have heard the term 'Cash is King' and this is true. Buying a fleet of vehicles for your company can be expensive and requires a large amount of capital, even with the discounts you may get for purchasing a fleet.
Flexibility is both a blessing and a curse. While you can decide the standard of upkeep for your vehicles, you will also be responsible for managing the maintenance schedule and paying for any repairs. There is no option to add a maintenance package if you have purchased your vehicles.
It's very easy to underestimate the time and cost of maintaining your fleet, but this is something you will need to take into consideration when you're thinking about whether to buy or lease.
If you've purchased your fleet you will be responsible for all the work involved in disposing of your existing vehicles. This does mean that you will need to take the depreciated value of the fleet into account when deciding on the vehicles you want to purchase. Unfortunately, this means that there will be a level of uncertainty as to the value of your fleet when the time comes for you to sell it.
Selling a fleet of vehicles can also be time-consuming and stressful.
Advantages of leasing a fleet
There are many benefits to leasing a fleet that we have already mentioned, including the fact that once your agreement comes to an end there is no need to think about how you are going to sell your vehicles on, or dispose of them.
If you lease a fleet rather than purchase it then you will often find you have selected the less costly option. This is due to the fact that when leasing you only pay the depreciation value of the vehicles.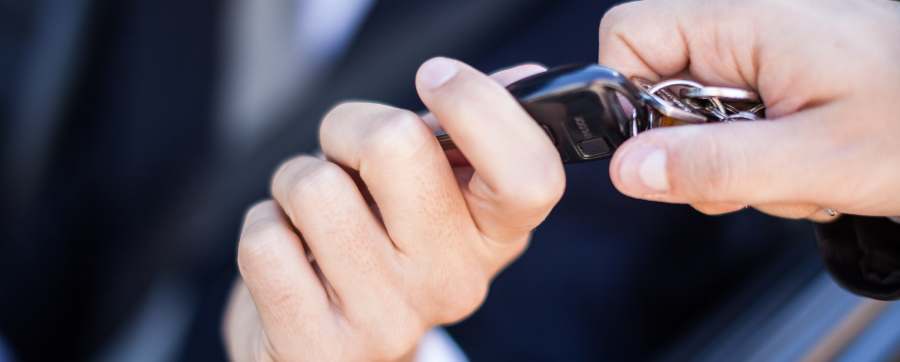 Determining the lease price:
Purchase price – residual value = depreciation
Depreciation ÷ length of the contract (months) = monthly payment amount
If you purchased your fleet outright, or on a purchase scheme, you would have to pay the full value of the vehicles. So fleet leasing is usually less expensive.
There are also tax benefits available if you lease your fleet that aren't available if you decide to purchase your vehicles.
Disadvantages of leasing a fleet
As with any financial agreement, there are possible disadvantages should you decide to lease your fleet vehicles.
If you get your vehicles on a Business Contract Hire agreement, then you'll be subject to mileage restrictions and will be required to ensure your vehicles are well-maintained, regularly serviced and kept in a good condition.
At the start of the contract, you'll be given a set mileage (e.g. 8,000 miles per year) that your employees cannot go over. As part of the agreement, you are also obliged to keep the vehicles in a condition that is in line with the BVRLA Fair Wear and Tear standard. If any of the vehicles in your fleet are damaged or employees go over the agreed mileage, then you will be subject to additional charges at the end of the contract.
As the vehicles are not owned by the business they will not be counted as an asset. This could be seen as an advantage or a disadvantage.
Leasing and buying a fleet are suited to different businesses. The final decision is up to you and what is, ultimately, right for your business. However, we would recommend you talk to a vehicle broker who has experience in fleet leasing and buying, they will be able to look at your requirements and help you to make an informed decision depending on your business.
Having a fleet vehicle for business and personal use
You may be wondering whether it is a good idea to allow your employees to use their company vehicle for personal use or to keep the vehicles on site overnight and at weekends. There are benefits, but there are also huge disadvantages, so it's important for you to consider the pros and cons before you make a decision.
The pros and cons of your fleet being used for personal journeys
We have already mentioned that there are some advantages to allowing your employees to use their fleet vehicles for personal journeys.
Raised morale
Everyone likes a new car, and your employees will be thrilled at the thought of getting a new model every few years. It will make them happier and will help you retain the best employees.
The driver is responsible for maintaining and caring for the vehicle
You also won't have to worry about where you're going to keep the vehicles when they're not in use.
You won't have to think about scheduling services and ensure that the vehicles are kept in good condition.
No more missed buses or trains
If your employees can drive their cars to and from work, as well as to off-site meetings, then they will no longer be reliant on public transport.
There are also some disadvantages to giving your employees permission to use their vehicles for personal journeys.
Company Car Tax
This is the main disadvantage if you allow your employees to use your fleet vehicles for personal journeys, including the commute to and from the workplace.
How much you pay will depend on how much the car is worth, the employee's personal tax bracket and the CO2 emissions of the vehicle (as of April 2020 you will no longer have to pay Company Car Tax if the company vehicle is electric).
Duty of Care
As an employer you have duty of care for your employees. This means ensuring that the vehicle is legal and fit for purpose.
You are also responsible for making sure your employees are fit to drive, are not doing too many miles or spending too long on the road.
What are the business benefits of fleet leasing?
If you decide to lease a fleet for your business, then you will find there are several benefits.
If you get your vehicles on a Business Contract Hire agreement and your company is VAT-registered, you can claim back 50% of the VAT for the monthly and initial rental in your quarterly VAT return

If your fleet is not used for personal journeys you can claim back 100%.

The fleet can be "off balance sheet" so the liability of the fleet does not show up on company accounts

The liability of an entire fleet of vehicles can be huge, so this is why leasing a fleet is considered very appealing to many businesses.

Up to 100% of the lease rental can be offset against corporation tax. How much you can claim back depends on the CO2 emissions of the vehicle. If the vehicles in the fleet emit less than 110g/km of CO2 (since 2018), then you can claim back 100%. If the vehicles emit 111g/km or higher then they are subject to a tax disallowance of 15%, meaning your business can claim back 85%.
If you decide to get maintenance packages for your fleet, then you can claim 100% VAT back on these.
As you can see, there are some incredible benefits to leasing a fleet for your business. These are also the reasons why fleet leasing is so popular with businesses and continues to grow as more businesses become aware of the benefits involved.
Whether you lease or buy your fleet is down to you, but there are some huge benefits to businesses that are hard to ignore. You can also allow your employees to use their vehicles for personal use, something that studies show raises morale and helps retain the best employees.
At OSV, we work with many businesses who are leasing a fleet. We have an experienced team who manage fleets of various sizes on behalf of business clients and know everything you need to know about fleet leasing. If you have any questions, get in touch.
WANT TO KNOW MORE ABOUT FLEET LEASING?
We have an experienced team of vehicle specialists who can help you to find the ideal vehicles for your company
Request a FREE consultation with our Business Manager Peter Wakefield
OR contact him on 01903 257157
Fed up with looking for your next vehicle?
Need advice from an experienced Vehicle Specialist on what vehicle is right for you?
Book your FREE consultation now