What are fleet vehicles?
What are fleet vehicles?
'Fleet vehicles' is a term used to describe cars or vans that have been leased or purchased by a company for their staff to use as part of their employment. If a company requires their staff to travel as part of their job role they will often provide a company vehicle in order to do so.
Sometimes it will be a car which the employee can use for personal mileage as well as business mileage. Other times it's what's known as a pool car/van which remains on the company property outside of work hours and is used by different members of staff as it is needed throughout the working day.
The term fleet makes it sound like there must be a large number of vehicles for it to be considered a fleet. But, in reality, even one or two cars can be classed as a fleet.

Why do some companies allow fleet vehicles to be used for personal mileage?
There are a number of reasons companies often allow their fleet vehicles to be used by their staff for personal mileage as well as business mileage.
The main one, it becomes a perk for the employee. This can give the company an edge to help them secure the best talent without it costing them extra in salary expenses.
If the company doesn't have the off-street space to securely store a fleet of cars outside of work hours, then having their employees take the cars home saves money and offers added security.
It also places a level of responsibility on the staff driving the fleet vehicles. If it is a shared vehicle people are perhaps less likely to take care of it as the blame can't be attributed to them. If a car is assigned to a particular employee then they are responsible for returning the car in a clean and well-maintained state.
Not only that, the company doesn't need to be responsible for transporting each car in the fleet to the garage for servicing and MOT. If the car is being used by a member of staff then it is their responsibility to book and takes the car in for regular maintenance appointments.
However, an employer does have a duty of care to make sure that a vehicle is legal and fit for purpose. They are also responsible for ensuring that the driver is also fit to drive and not doing too many miles or hours on the road.
The main benefit is tax relief
More and more corporations are choosing to lease their fleet cars. This is also commonly known as contract hire. The reason contract hire is so popular with companies for their fleet vehicles is the tax relief and VAT reclamation benefits they can claim for. Lease purchase which has a balloon payment at the end of the contract and hires purchase are not VAT efficient because a higher rate of relief isn't available.
As an example, the tax relief on a hire purchase or lease purchase is the vehicle is limited to the capital cost of the car.
For hire purchase fleet vehicle companies can reclaim on tax and VAT at the following rates.
VAT efficient – claim 50% of the VAT on the lease rental; 100% if used purely for business
Van VAT rental reclamation rules are different to cars – you can claim 100% back in any event.
Maintenance packages that come with a contract hire agreement are also 100% VAT reclaimable.
Tax efficient – claim as much as 100% of the lease rental against corporation tax. The rate you can claim is based on the CO2 emissions of the vehicles in your fleet. Business car lease rentals are 100% Corporation Tax deductible for cars up to 130g/km and 85% for those above that figure.
It makes it a bit of a no-brainer for businesses.
What about the benefits to employees?
Fleet cars offer some significant benefits to employees too. Of course, there's the ease of transport to and from work. No more late buses or cancelled trains. The use of a nice car in personal time is a major perk. Fancy a trip across the Country at the weekend, no problem! There's also no need for the employee to spend their income on maintaining and repairing their car. All the benefits of car ownership without the drawbacks of spending their income on maintaining and repairing a car. The company car can be used to provide easy transportation during work hours and even act as a supplement to salaried income.
Which cars are the most popular fleet vehicles?
All makes and models of cars are available as fleet vehicles but some are definitely more popular than others. Here are the top 3 most popular fleet vehicles for 2017.
1. Vauxhall Corsa SRi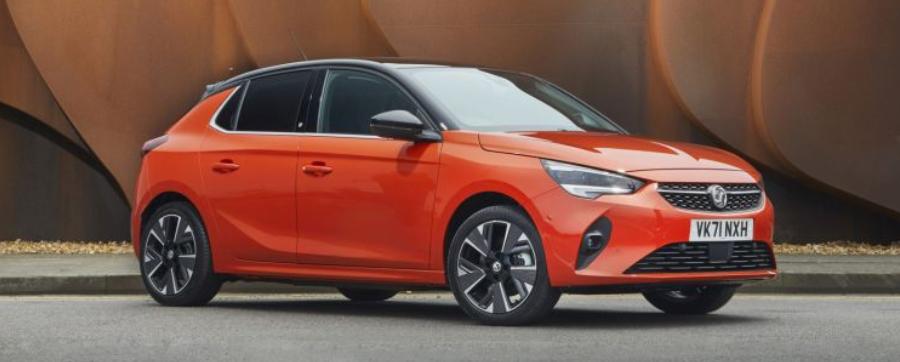 The Corsa is the most popular small car on offer from Vauxhall and is hailed for its practicality and style. The SRi version comes with some wonderful features giving it a sporty feel. 16″ black alloy wheels with chrome effect surround give the SRi a smart and bold design. Providing a little bit of luxury the front seats come in a sports style and the steering wheel has a plush leather covering. A deceptively spacious cabin means it's useful for an array of fleet needs and the performance matches the sporty exterior. Excellent suspension and a great level of torque make for an effortlessly smooth ride. The ecoFLEX engine technology on the SRi version has stop/start technology. Stop/start technology is designed to reduce emissions and improve fuel economy. Excellent for urban fleet car drivers. It offers as little as 119g/km C02 and is a great choice for the economy conscious since it can claim up to 55.4 mpg.
2. Ford Focus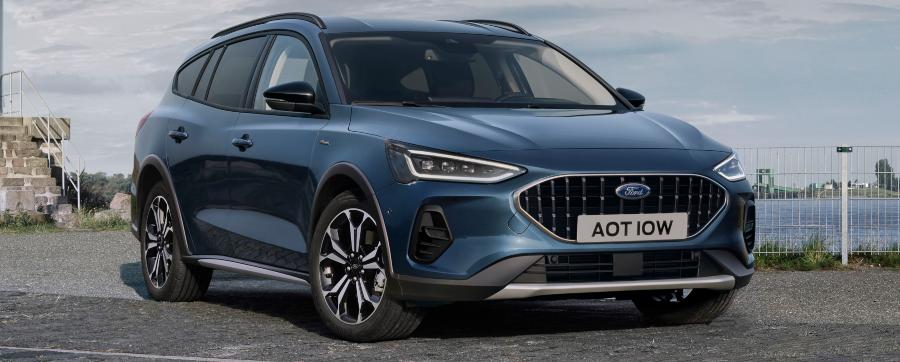 The Ford Focus has returned in 2017 after a brief hiatus and boy are we glad it's back. Having undergone a complete transformation the exterior of the new Focus looks strong and sleek. Complimented by an even sleeker interior and features like smart technology. which is primarily geared towards business drivers. Travel in style with partial leather seating, heated front seats and an overall upmarket feel. Space is a priority in the Ford Focus so it offers a multitude of options as a fleet vehicle. Focus has made vast improvements in terms of engines and claims to be more efficient than before, which is great news for those who spend a lot of miles. The new addition, a 1.5 (182ps) litre EcoBoost engine achieves 62.1 mpg on a combined cycle and delivers low emissions of 127 g/km.
3. Nissan Qashqai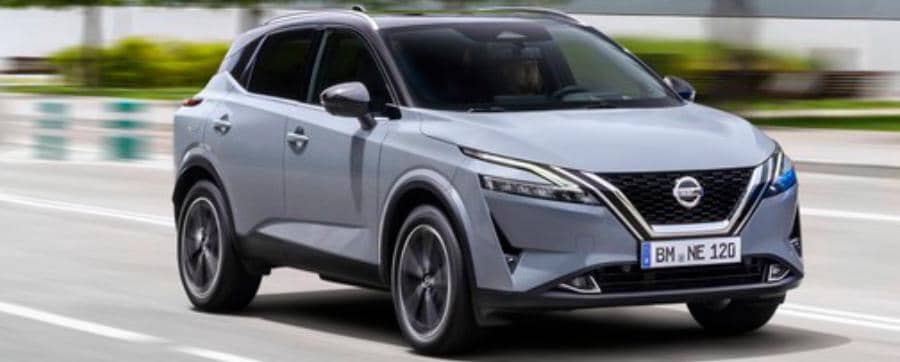 This multi-award-winning hatchback has made it onto this most popular lease vehicle list for a number of reasons. Elegant styling and versatility make this an incredibly popular choice. The Qashqai offers the full package making it ideal for those who wish to combine business and pleasure. A spacious boot is excellent for transporting goods or equipment for business use and the 430 litres of boot space is also ideal for family camping trips. Enjoy access to entertainment alongside navigation, traffic information and hands-free calls with the addition of NissanConnect technology in higher trims. It also boasts good fuel economy and low emissions achieving up to 74.3 mph and delivering CO2 emissions of as little as 99 g/km. So that rounds up fleet cars and all of the reasons why an increasing number of businesses are choosing to provide their employees with fleet vehicles. When leased they offer incredible tax savings for businesses and a wide variety of perks for employees.
Fed up with looking for your next vehicle?
Need advice from an experienced Vehicle Specialist on what vehicle is right for you?
Book your FREE consultation now