If you have a new start business, then you may be wondering whether you are eligible to get a lease car through that company.
So, can you?
Yes, you can. But, there are some things you should know first. I've advised a lot of new companies in my time here at OSV, so in this article, I'm going to tell you everything you need to know about leasing for new companies.
Can a new company get a business lease?
Yes, they can.
Leasing is a lot more stress-free than buying, particularly if you are a business. One of the most significant benefits of getting a lease car through a business is the fact that you will not have your cash tied up in a depreciating asset. If you total the cost of the depreciation and the money you will be losing if you were to buy, leasing makes way more sense. If you go through a broker that has access to a multitude of discounts, then you could end up paying less than the depreciation for the car. It's in your company's best interests to lease.
However, getting a lease car if you are a new company is slightly more difficult than if you had been trading for twenty years.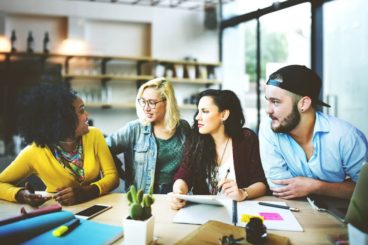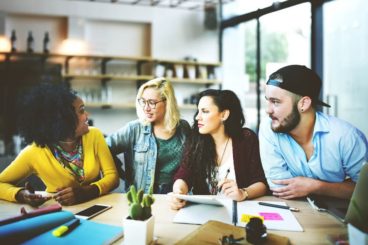 How can a new company get a business lease?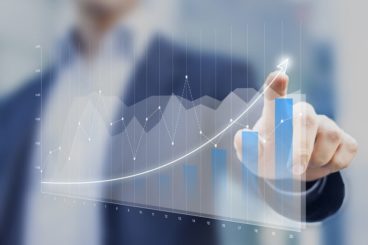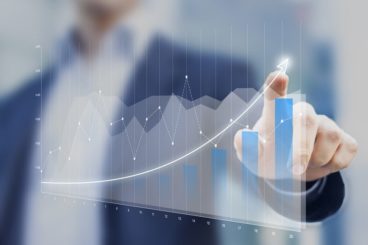 One of the downsides of trying to get a lease car if you are a new company is that there are many finance houses and manufacturers that will not lease to you. Volkswagen, Audi and Mercedes are some of the only manufacturers that will even look at new start companies.
In which case, they look at the length of trading and the accounts. There is a good chance that they will ask you for a Director's guarantee. This is where the Director will take on the responsibility of the lease payments if the business cannot.
If the accounts for the new business are strong, then they may not ask for one. However, it's a positive net-worth but it won't cover the cost of the lease then they may ask for one. Likewise, they will ask for one if your business has a negative net-worth.
If they do ask for a Director's guarantee then they will look at the Director's accounts. If they have bad credit, then there is a good chance that you won't get approved. However, if they have a strong credit score then there's nothing to say the business will not get approved.
What are the risks of a new company getting a lease?
As I mentioned, there are only few manufacturer's and finance houses that will even look at new companies, so if you want a wide choice, you may be disappointed.
Another risk is that you may not get approved. Because you are a new company, there is a chance of this happening. Finance houses usually need at least three years' worth of trading history and accounts before they decide whether to lend someone money. As a new start company, the chances are you don't have that.
Obviously, this isn't to say that you won't get approved, but it is something that you need to be prepared for. My advice if you aren't approved through your business is to look at getting a personal lease. And, once that lease is up your business will be in full swing and you'll have more chance of getting approved.
Top leasing tips for new companies
Do your research

While it might seem obvious, there's a lot of information out there, and most of it is actually relevant. Make sure you know exactly how business leasing works, the benefits and the pitfalls, and what options are available to you.
I would strongly advise you speak to an expert before you decide anything. That way they can tell you exactly what you need to know, and explain anything you are unsure of.
Think carefully about your budget

As a new company, this will probably already be at the forefront of your mind already, but when you lease a car there are additional costs you need to consider.
These include

Fully comprehensive insurance
Servicing costs
Any maintenance agreements
Potential excess mileage charges
 Potential fair wear and tear charges
And more importantly for business leasing, company car tax
So as you can see, there are a lot of things to consider when budgeting for a company car.
Really consider how long you are going to have the car for

In all honesty, it's risky business starting a business. I've had people who have started a new company and want to start driving a Mercedes immediately when, while this is tempting, probably isn't the best idea.
My advice would be to go for a more affordable lease over a shorter period of time, say two years. Then once those two years are up you can see where your company is at and you can go for a longer contract.
Alternatively, if your company isn't doing as well as you'd hoped or it's gone under, then you won't regret only having your contract for two years.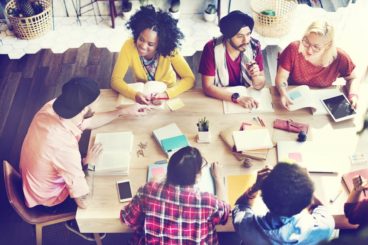 What are the best cars to lease for a new company?
Something that's affordable, and that will have a good amount of discount on it. It is also advisable to go for a car that is low in emissions and therefore a lower tax band.
Ideally, you'd be looking at something such as a Volkswagen Golf 1.6 Diesel Match Edition. It's a good car with a good specification but it won't cost you a fortune. Alternatively, something such as a Toyota Auris Hybrid, which will of course cost you very little in car tax. Other cars you may consider are;
So, there are some of the things you should know before you lease a car through your new company. Hopefully this has provided you with an insight into what is required, the risks, and which cars may be best for you.

Latest posts by Rachel Richardson
(see all)