What is a Business Contract Lease?
What is a Business Contract Lease?
What is Business Contract Hire?
How is the cost of a Business Contract Lease calculated?
What are the pros and cons of a vehicle broker?
What is excess mileage?
When you start to look at leasing for your business, you'll likely come across the term Business Contract Leasing, one of a few business leasing options that are available.
Business Contract Leasing is one of the most popular and fast-growing lease schemes in the UK and it doesn't look like it's going to lose traction at any point in the near future.
But, what is it?
In this article, we look at Business Contract Leasing, which you will often see referred to as Business Contract Hire, including what it is and the pros and cons you should be aware of.
What is a Business Contract Lease?
The official definition of Contract Hire is "an asset leased to someone for a set period of time". In this case, the "asset" we're referring to is a vehicle and the "someone" is a business. The Lessor is the person who leases the asset out (in this case the Leasing Company) and the Lessee is the person who upholds specific obligations as defined in the lease agreement.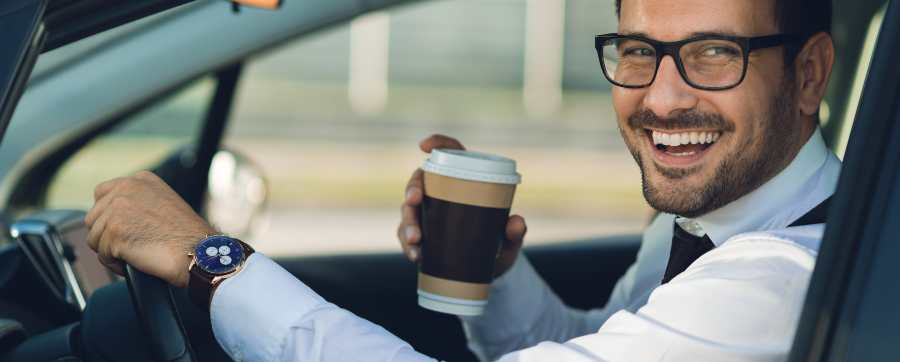 What is Business Contract Hire?
Most often, when we talk about Business Contract Leasing we are talking about Business Contract Hire, also often referred to as BCH. It's one of the most popular forms of leasing and is the one that many are talking about when the subject of car leasing is brought up.
Business Contract Hire is an agreement where a business has a vehicle, or a fleet of vehicles, for a set period of time (usually between 2 and 5 years), paying a monthly fee and sticking to a pre-agreed mileage.
Once this agreement is over, the business returns the vehicle(s) with nothing further to pay (subject to mileage and condition restrictions, which we will be discussing in this article).
If you're interested in finding out more about other leasing options available, download our FREE guide.
What are the advantages of Business Contract Leasing?
There are a lot of advantages to Business Contract Leasing, which is a large part of why it is so popular. Some of the advantages include:
The monthly payments are set for the duration of the contract which makes it much easier to budget. These monthly payments won't change further throughout your arrangement
There's no need to think or worry about negative equity as you will only be paying for the value the vehicle will lose during the time you have it
Your money won't be tied up in a depreciating asset as you will hand the vehicle back at the end of the agreement, so you won't have to worry about selling it on
Vehicle Excise Duty (what many refer to as Road Tax) is included in your monthly payments, giving you one less thing to think about. This can be especially beneficial if you have a fleet of vehicles
The finance commitments can be "off balance sheet", which means that the liability of the finance won't appear on your company accounts
There are some really good tax benefits when you get a business lease.

If you're through a VAT registered company, you can claim back VAT on the monthly payments – 50% on cars and 100% if you're leasing a van.
If you're planning on using the vehicle for personal journeys you can claim the monthly cost of the lease against profits. This is determined by CO2 emissions. If your vehicle emits 110g/km of CO2 you can claim 85% back, if it emits less then you can claim 100% of the VAT back.
What are the disadvantages to Business Contract Leasing?
Where there are advantages there are also disadvantages, and we want to ensure that you are fully aware of both pros and cons of Business Contract Leasing. The disadvantages include:
You don't own the vehicle
You are responsible for ensuring that the vehicle is serviced while in your possession, this is an additional cost to take into account, but you can get a maintenance package with your lease that will cover this
You will have to stick to a pre-agreed mileage. If you go over the miles that you have agreed as part of the contract then you will be subject to excess mileage charges
You are subject to BVRLA Fair Wear and Tear guidelines which means you will need to keep the vehicle in a good condition.
How is the cost of a Business Contract Lease calculated?
When you're looking for your next business vehicle you need to be aware that there are several things that will affect the cost of your Business Contract Lease, including:
The length of the contract
Your annual mileage
The type of car you want, including manufacturer, model specification
Your credit rating
The residual value of the vehicle
Manufacturer's targets
Additional features you might want to be added to the vehicle, such as a panoramic sunroof, heated steering wheel, or technology
When it comes to a Business Contract Lease the cost of your monthly payments are specifically determined by the following:
The value the vehicle will be worth at the end of the contract – which, in this instance is called the residual value
The sum the vehicle is bought for – the purchase price
The length of the contract
The annual mileage you have agreed to
The general calculation is as follows:
Purchase price – deposit [or first rental] + interest
– estimated residual value
/number of monthly payments
Due to the amount of information that is required to get the final cost of your lease, you will need more than a calculator, so we recommend you contact OSV and we can talk to you about the leases we have available and how it's all broken down.
Want to go over your vehicle requirements with a team of experts? Get in touch with the vehicle specialists at OSV. Call us on 01903 538835 or request a call back.
How can I get a Business Contract Lease?
There are a few different ways to get a Contract Lease, with two of the most common being working with a vehicle broker, like OSV, or a dealership.
Essentially, a vehicle broker is the middle-man, working with you, a dealership and the Finance House. As a vehicle broker, we can make the journey to finding your new car much less stressful and far easier as you come to us with your requirements and then we go off to find the best deal for you. You then select the one that is best for you and we can start the paperwork.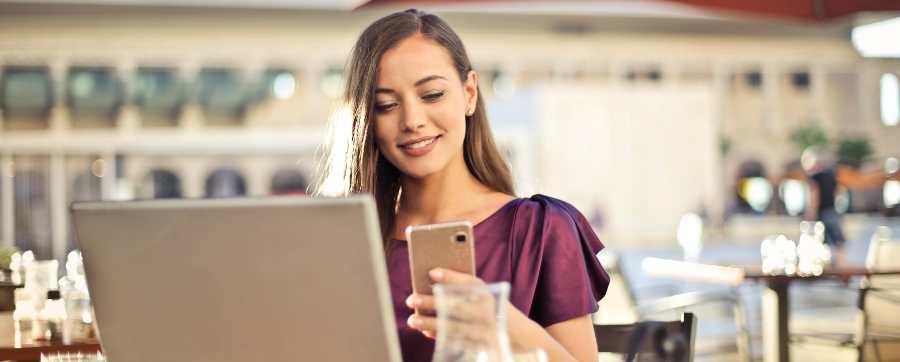 If you're looking to go the more traditional route then a dealership is the way to go. You go into a dealership that sells the brand of your choice, be that Kia or Volkswagen, choose a car and then the buying or leasing process is started.
What are the pros and cons of going through a vehicle broker?
There are quite a few advantages to getting a new vehicle, whether leasing or buying, through a vehicle broker. These include:
They're independent – which means that they aren't tied to any particular brand or Finance House, it also means that they can give you their honest opinion
They have access to multiple finance houses
Brokers do the hard work for you. Searching for a new vehicle can be incredibly time consuming and quite stressful, we take all of that away from you
Brokers have access to many different discounts that aren't available to the public so you gain access to 'fleet discounts' through us.
The biggest concern many people have before they go through a broker is unfamiliarity, however, if you go through a reputable broker, that has accreditations and is transparent when it comes to how they work, these fears will be easily eliminated. Key is ensuring that the broker you are working with has experience and is reputable.
If you are in doubt, we have put together an article to help you ask the right questions.
What are the pros and cons of going through a dealership?
As with a vehicle broker, there are some advantages to getting a new vehicle through a dealership. These include:
You can physically look at the cars in the showroom and possibly have the opportunity to take them for a test drive
You may benefit from a dealership retail discount that is exclusive to dealerships and when new models arrive they will often reduce the price on older models to clear them from their inventory
There is no administration fee – vehicle brokers charge a fee (in some cases up to £500), though this may not be an issue for some, it is worth being aware of.
However, there are also some disadvantages to getting a new car through a dealership, which include:
You will only have a choice of vehicles from one manufacturer
The salespeople in the dealership won't want you to go elsewhere to look at another brand so there is no guarantee you'll be getting the best deal available as you won't be getting an unbiased opinion.
If you have questions about which option is better for you, we've put together an article that looks at both dealerships and brokers in more detail.
Want help with getting a new vehicle? Get in touch with our experienced team by requesting a callback, or call us now on 01903 538835.
What is excess mileage?
As we have already mentioned, if you go over the mileage you agreed at the start of your lease, then you will be subject to something called an Excess Mileage Fee.
The amount you will have to pay for your excess mileage will depend on the lease company and sometimes the vehicle model, it can range anywhere from 5p to £1 per mile (all these costs will have VAT added).
If you have any further questions about Excess Mileage, we have put together an article that will answer them all.
In conclusion, Business Contract Leasing or Business Contract Hire is the most popular form of leasing and a hugely popular way of financing a car for your business. As you can see from this article, there are a number of advantages to Contract Leasing, including some great tax benefits for your business and the fact that you don't need to think about depreciation.
You have the option of getting a Business Contract Lease from either a vehicle broker or a dealership, both are viable choices for you to choose from.
Hopefully, we have been able to clear up a few things for you when it comes to Business Contract Leasing and how it works.
NEED A NEW BUSINESS VEHICLE?
Do you have questions about your options? Get in touch with our team of vehicle specialists and we can help. Request a FREE consultation or call us now on 01903 538835
Fed up with looking for your next vehicle?
Need advice from an experienced Vehicle Specialist on what vehicle is right for you?
Book your FREE consultation now